Saudi Arabia Is Said to Signal Ambition for $80 Oil Price
This article by Javier Blas for Bloomberg may be of interest to subscribers. Here is a section:
Saudi Oil Minister Khalid Al-Falih has also sounded increasingly hawkish in public, suggesting that OPEC should keep tightening the oil market even through the cartel is close to meeting its goal of cutting crude inventories in industrialized countries back to their five-year average.

In an interview in New York last month, he said today's price near $70 a barrel hadn't been sufficient to stimulate investment in the industry, which remains significantly below levels seen before 2014's price crash.

"That tells me that the pricing signals that have come out of the recovery haven't been sufficient," he said, without giving a target for prices.

The Saudi Ministry of Energy didn't immediately respond to a request for comment.

Domestic Policy
Riyadh's desire for higher prices is driven by domestic policy imperatives. Although Saudi Arabia's budget deficit has narrowed sharply as oil has recovered, Prince Mohammed has set out an ambitious and expensive economic and social reform program. He also needs to pay for the kingdom's increasingly drawn-out military entanglement in Yemen.

While there's little indication the Saudis are prepared to deepen their oil cuts to achieve $80, at the very least the aspiration suggests they'll keep with the current measures until the price goal is closer. Riyadh is counting on declining Venezuelan oil production, the likely imposition of new U.S. sanctions on Iran, and continued demand growth to absorb U.S. shale production.
n addition to sanctions on Iran, the deteriorating relationship Europe and the US have with Russia is exerting an influence on oil prices which closed above $70 today and in dynamic fashion. That is going to act as an incentive to increase supply among various higher cost producers such as shale properties, tar sands and deep water, though that supply is going to take time to come to market.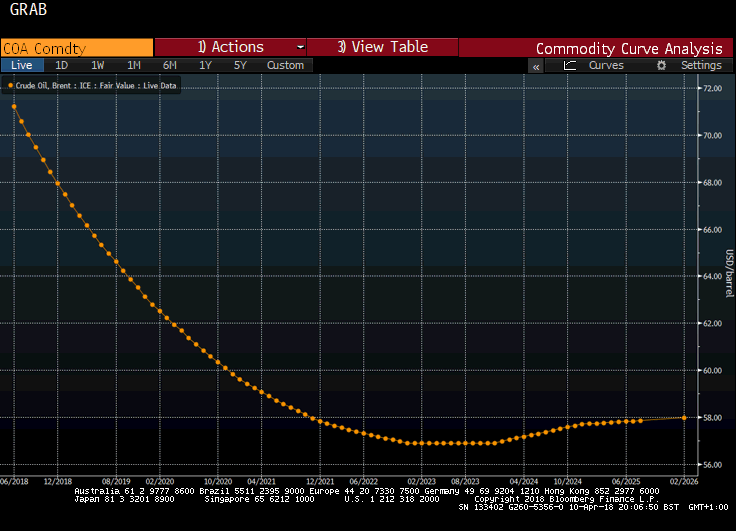 Perhaps the most graphic illustration of the success of OPEC and Russia's efforts to curtail supply is the backwardation evident on the futures curve which persists out to 2023.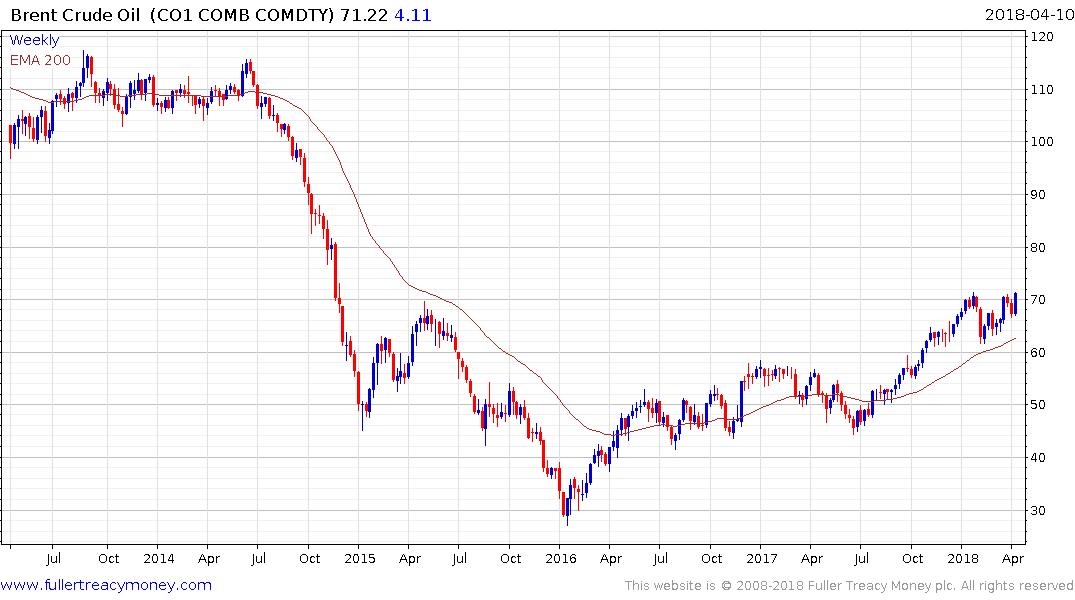 A clear downward dynamic would now be required to question current scope for additional upside.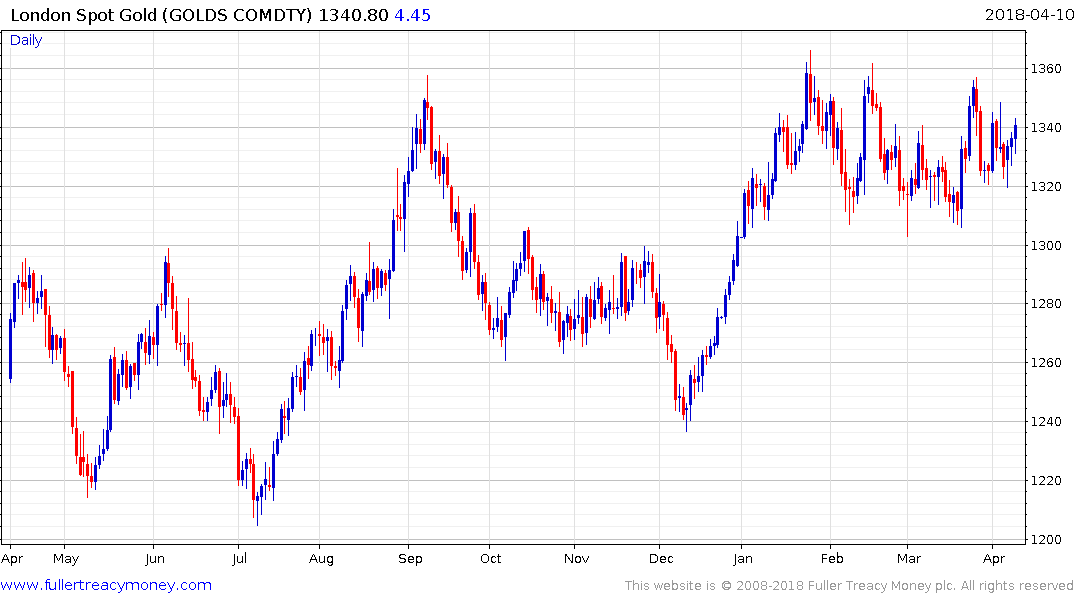 Gold also firmed within its range.
Back to top