Russia's Other War of Attrition Is Against Europe
This article by John Authers for Bloomberg may be of interest. Here is a section:
In a provocative but persuasive column for the New York Times, Bret Stephens suggests that Russia's war aim is not preventing NATO enlargement, or rebuilding the Soviet empire, but cementing its status as an energy superpower:

Suppose for a moment that Putin never intended to conquer all of Ukraine: that, from the beginning, his real targets were the energy riches of Ukraine's east, which contain Europe's second-largest known reserves of natural gas (after Norway's). Combine that with Russia's previous territorial seizures in Crimea (which has huge offshore energy fields) and the eastern provinces of Luhansk and Donetsk (which contain part of an enormous shale-gas field), as well as Putin's bid to control most or all of Ukraine's coastline, and the shape of Putin's ambitions become clear. He's less interested in reuniting the Russian-speaking world than he is in securing Russia's energy dominance.

Even if this is not the aim, the possibility of entrenching Russia's energy power is now at the center of the broader conflict between Putin's Russia and the West.
I've been arguing from the outset that the idea Russia acted irrationally does not make sense. Securing energy assets now so they can never be used to decrease European natural gas reliance on Russia offers an elegant explanation for the aggression. From their perspective it is better to act now, to forestall the certainty Ukraine energy resources would be developed, and risk destroying a supply relationship than to endure a loss of influence of time.
They are betting the world will need to use oil and gas for decades to come and willing buyers will emerge to buy discounted product. OPEC has been cooperating with Russia over the last few years to ensure global supply discipline. China and India are the big growth markets for oil and gas demand. Securing long-term contracts with these customers is a priority for every exporter.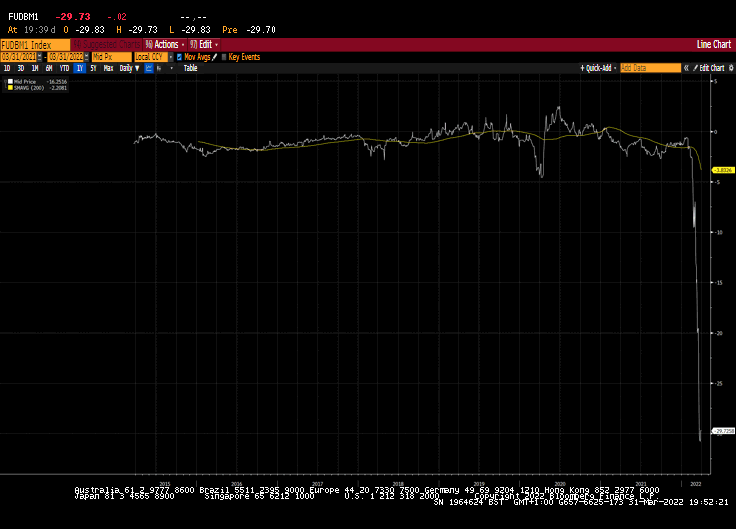 Urals Medium Crude is trading at a $30 discount to Brent. Saudi Light sweet trades at a small premium. If Russia successfully agrees contracts with China and India, it will represent a significant market share grab at OPEC's expense. Europe may import more from the Middle East, but the demand growth markets of Asia are always going to be more attractive customers.
The talk of accelerating a release from the USA's is noise compared to these factors. It's probably more about electioneering ahead of the mid-terms than any other factor.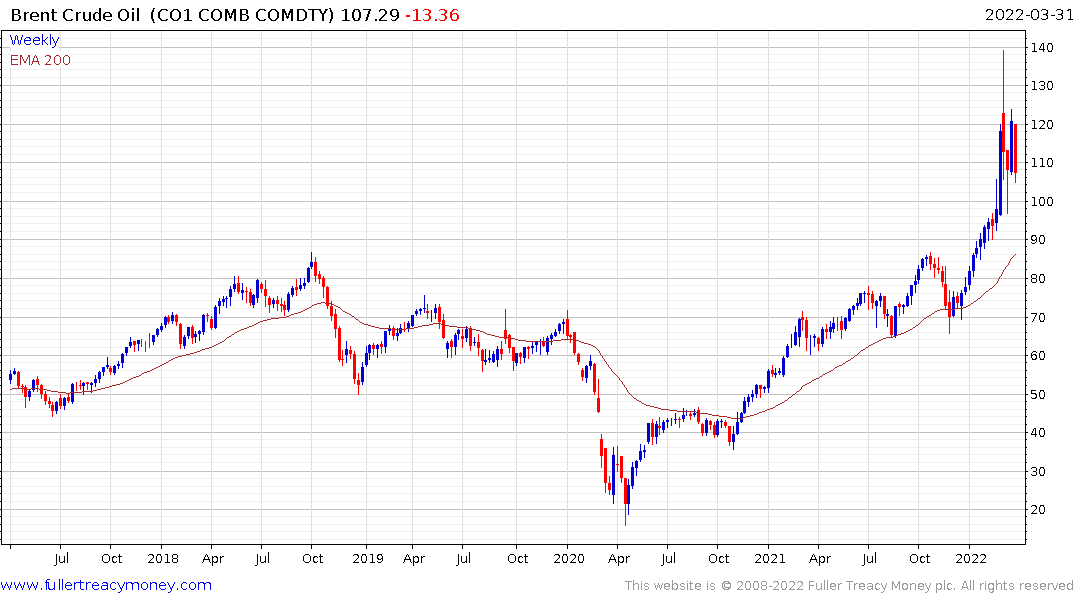 Crude oil has posted a lower high which suggests a full reversion towards the mean is looking likely.
Europe will be glad of any assistance in reducing energy prices, but inflation is ramping higher. The Eurozone failed to raise rates following the sovereign wealth crisis and it is a big question whether the economy is strong enough to do so now. The ECB only has one mandate so they may be forced to do something to control inflation.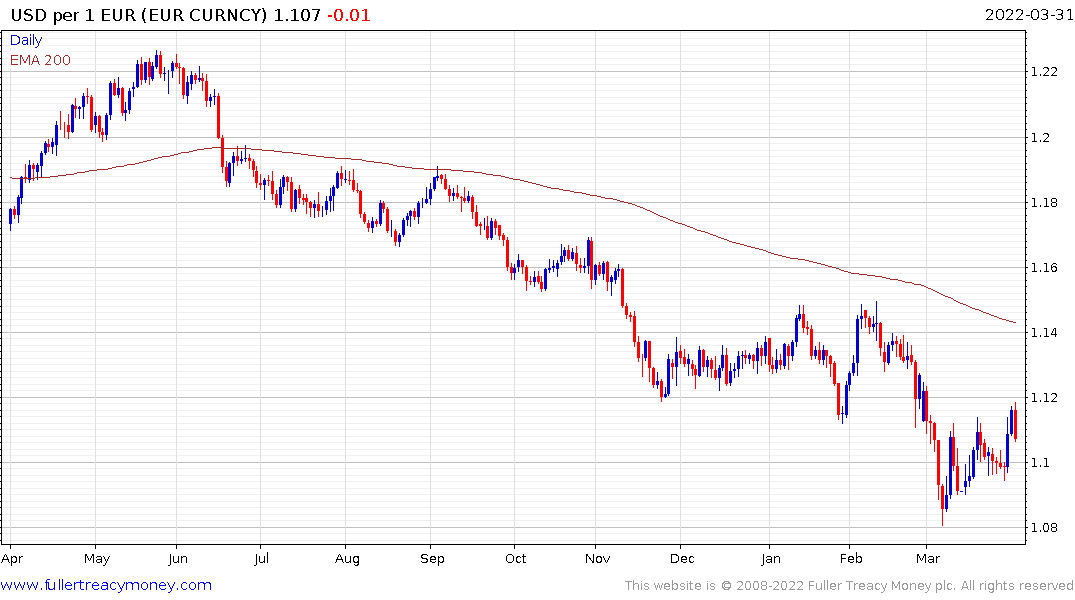 The Euro encountered short-term resistance today in the region of the lower side of the overhead trading range. A sustained move above $1.12 will be required to question the consistency of the downtrend.
Back to top