Report from The Chart Seminar in Singapore
Last week's event was another enjoyable visit to Singapore and was an apt time to ruminate on Lee Kwan Yew's legacy of turning a tropical backwater into a first world private banking and high end manufacturing centre. Delegates came in from Argentina, Australia, Japan and of course Singapore which led to some interesting and varied discussions.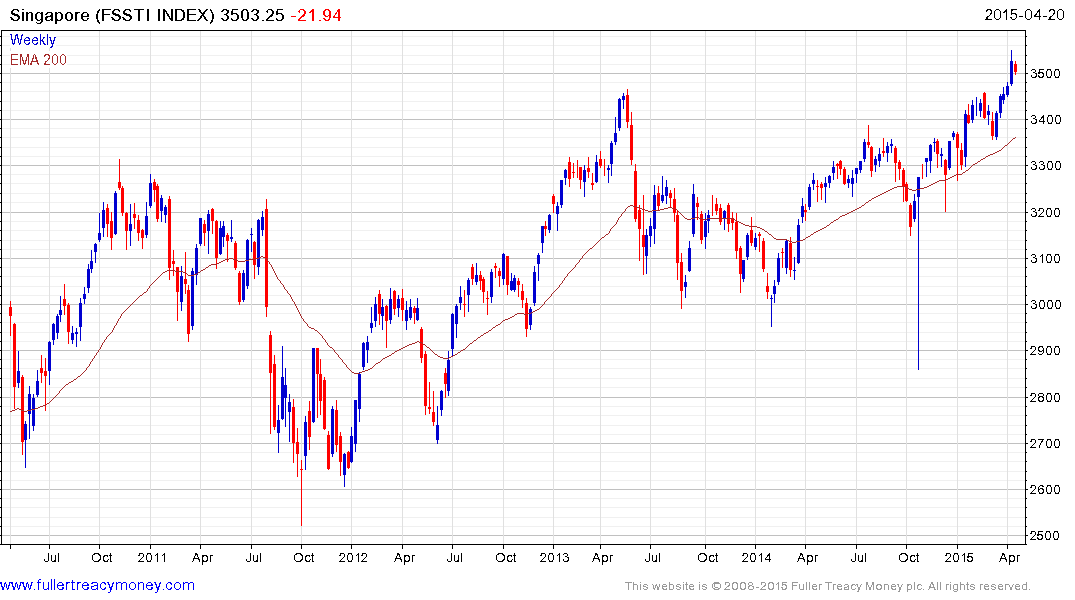 Singapore's stock market is being led higher by the banking sector and shares a high degree of commonality with Taiwan and South Korea. The Index is somewhat overbought in the short-term and some consolidation of recent gains in looking likely. However a sustained move below the 200-day MA, currently near 3400, would be required to question medium-term scope for additional upside.
As one might imagine the main topic of conversation was on the outlook for the Asian region not least following China's explosive breakout over the preceding three weeks. Delegates were also interested in the outlook for the European region and we also looked at the S&P 500. We looked at the oil price and a number of related instruments. We also looked at gold prices and a number of miners, select Singapore shares as well as a wide range of international bank shares. We also had a wide ranging discussion on currencies.
As is often the case it is worth considering what delegates did not ask to see. We did not look at biotech, robotics, genetics or other high tech sectors. While we looked at oil and gold companies we did not look at the resources sector to any degree other than to highlight that the FTSE 350 mining sector is still underperforming the wider market.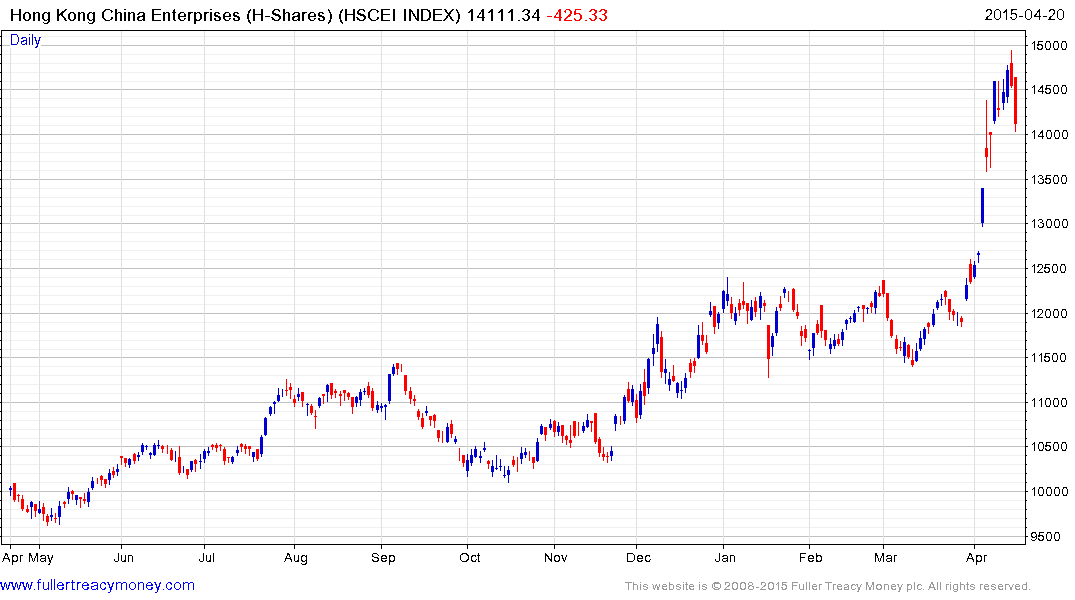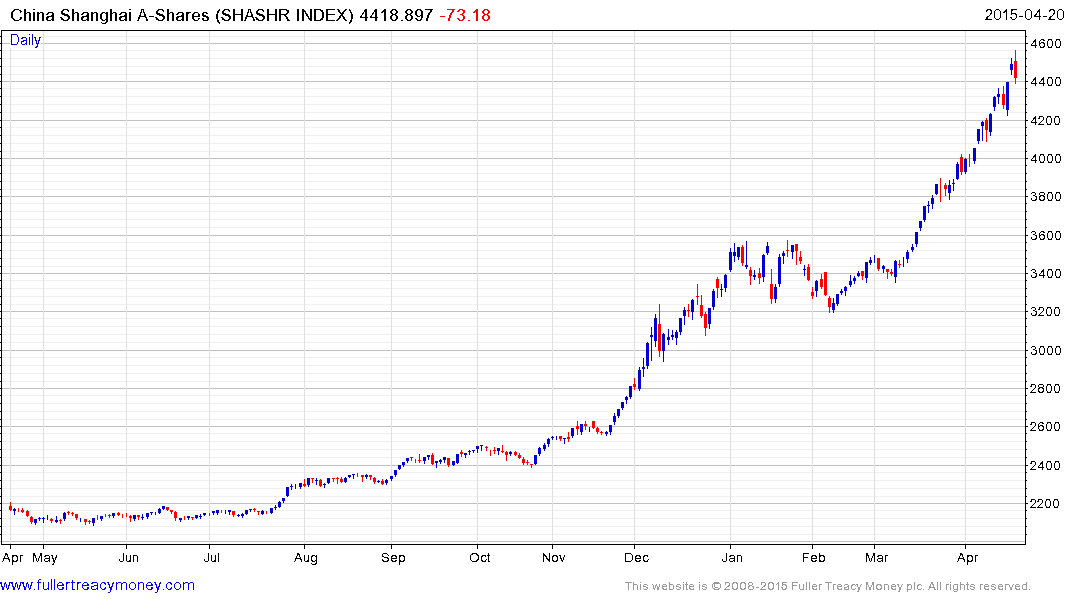 Hong Kong's stock market has now had its first downward dynamic and today's downside key reversal for the Shanghai A-Shares suggests a peak of at least near-term significance. With the authorities clamping down on leveraged trading, in a move similar to that imposed following the advance in brokerage shares late last year, the prospect of some consolidation of recent powerful gains has increased. However, the fact that bank reserve requirements are also contracting suggests that the potential for additional medium-term support from monetary policy will ensure that breakouts will be sustained.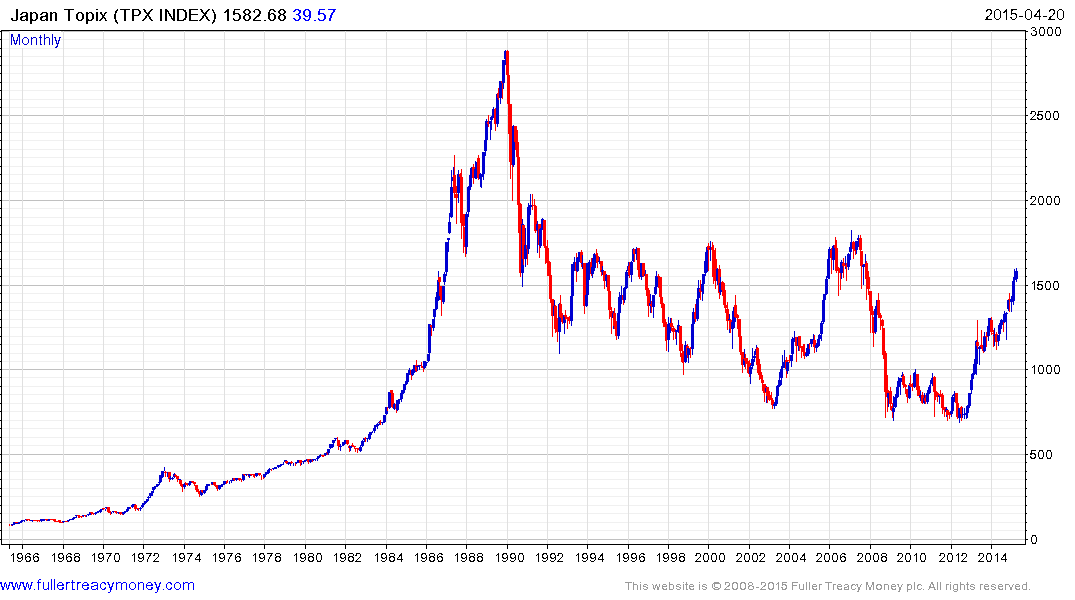 A delegate residing in Japan highlighted that the Topix continues to trend back towards the highs near 1700 which have represented a glass ceiling since 1993. He mentioned that he moved back to Japan in 2003 because he was optimistic about the country's potential. He also highlighted that one of the main objectives of the administration is to increase wages which have been stagnant for years. In the event that Japan achieves inflation, which appears likely considering the BoJ's continued commitment to aggressive easing, the Index might break above the 2007 peak on this occasion. A sustained move below the 200-day MA would be required to question medium-term scope for additional upside.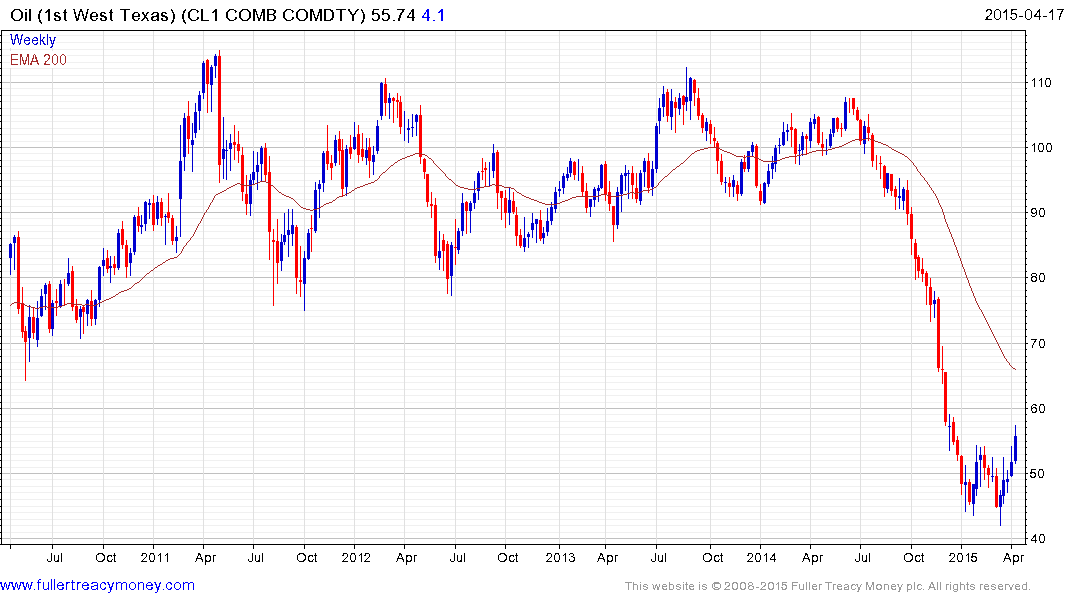 Private equity firms have been highly successful in raising a great deal of capital in a very short period of time to engage in M&A activity in the oil sector. In addition to last week's news that Saudi Arabia is no longer offering discounts to Asian buyers, the potential that oil prices have bottomed has improved. Oil Service companies have closed overextensions relative to their respective 200-day MAs and broke progressions of lower rally highs. Some consolidation of recent gains is possible but provided they find support above their respective March lows, the benefit of the doubt can be given to the upside.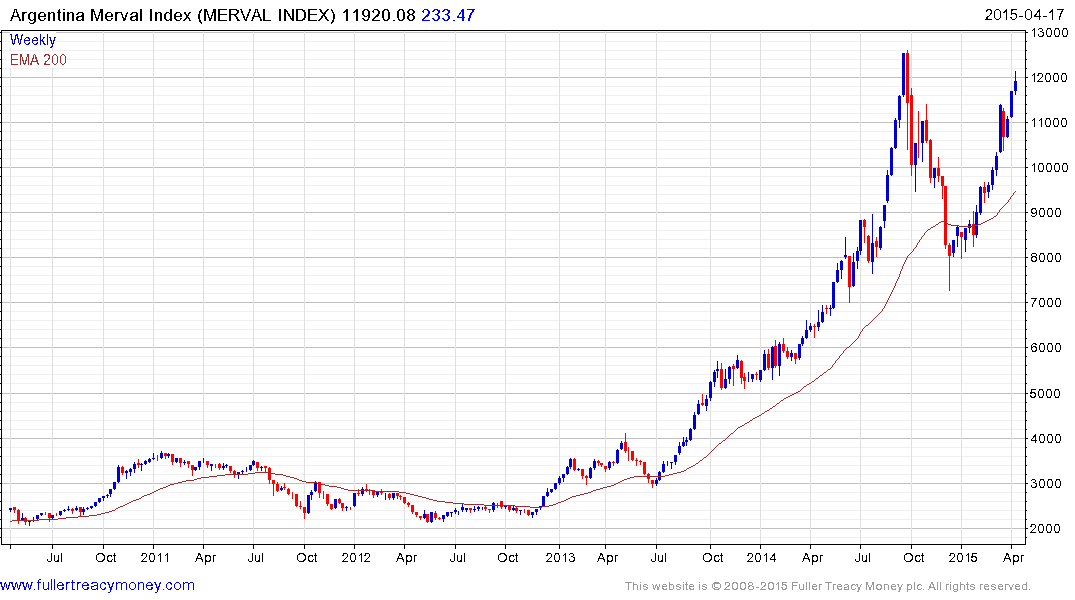 The Argentinean delegate highlighted that the country has an election planned for the end of the year and that two of the three candidates are proposing modest reform agendas whereas the third would represent a continuation of the status quo. The stock market continues to reflect the country's 18% annual inflation rate. Considering how bereft of investor interest the country has been since the 2002 default, the prospect of substantial rerating would improve with the advent of a reform minded administration.
I spent almost two weeks in Beijing ahead of The Chart Seminar in Singapore and will write about my impressions tomorrow.
Back to top