Raisi Victory Will Delay Return of Iran's Oil, Analysts Say
This article from Bloomberg may be of interest to subscribers. Here is a section:
The election of a conservative cleric as Iran's president will probably hold up the lifting of U.S. sanctions on the Islamic Republic's energy exports, said analysts including Sara Vakhshouri, president of SVB Energy International LLC.

"The election of a hard-liner delays the expectation of a rapid return of Iranian oil," she said.
The absence of Iranian oil from the international market has helped to support prices. It is also worth considering that the absence of 8 million barrels of oil from OPEC+ has been an even bigger tailwind for the price.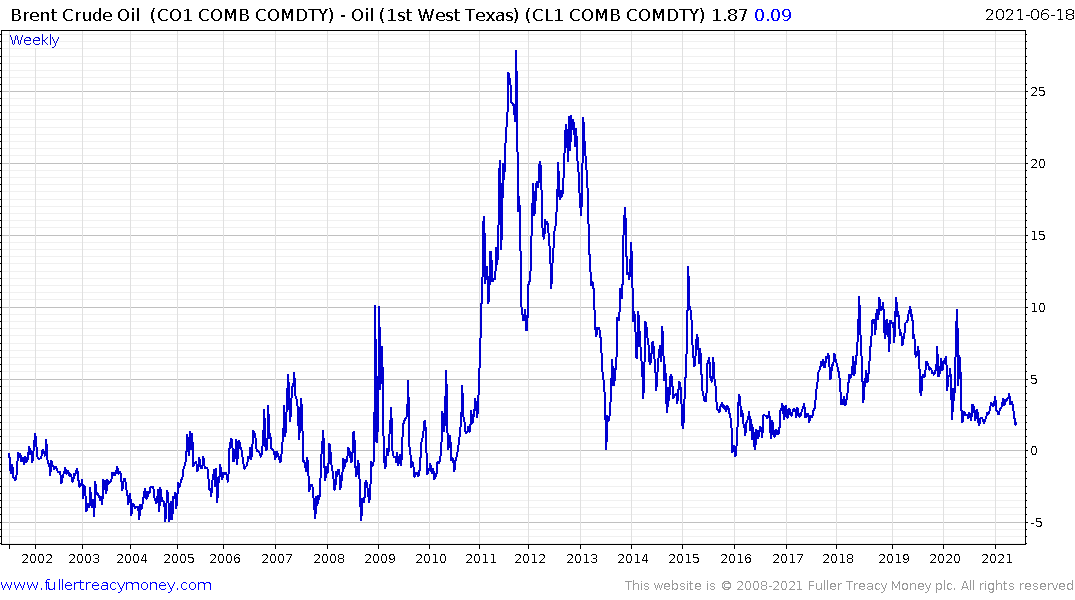 The spread between Brent and WTI crude has almost closed. The compression should be encouraging more onshore domestic supply into the market. However, the big question for the sustainability of the oil price rally is when will the supply discipline of OPEC+ end?
Click HERE to subscribe to Fuller Treacy Money
Back to top