Radiant aims to replace diesel generators with small nuclear reactors
This article from NewAtlas may be of interest. Here is a section:
Radiant says its fuel "does not melt down, and withstands higher temperatures when compared to traditional nuclear fuels." Using helium as the coolant "greatly reduces corrosion, boiling and contamination risks," and the company says it's received provisional patents for ideas it's developed around refueling the reactors and efficiently transporting heat out of the reactor core.

Radiant joins a number of companies now working on compact nuclear reactors, and a smaller number focusing specifically on portable units, which would include the floating barges proposed for mass-manufacture by Seaborg. It'll be a while before we see one up and running, but a clean, convenient, low-cost, long-life alternative to diesel generators would be very welcome.
The evolution of small modular reactors and the increasing volume of space traffic point towards secular growth trends for helium. The terminal decline of helium supply from North America's major source of production in Amarillo Texas was highlighted in 2018 as a major supply bottleneck. It had the potential to be a major supply inelasticity trend, as new sources of demand emerged. With so much enthusiasm about nuclear reactors in the market today, I thought it might be worth revisiting.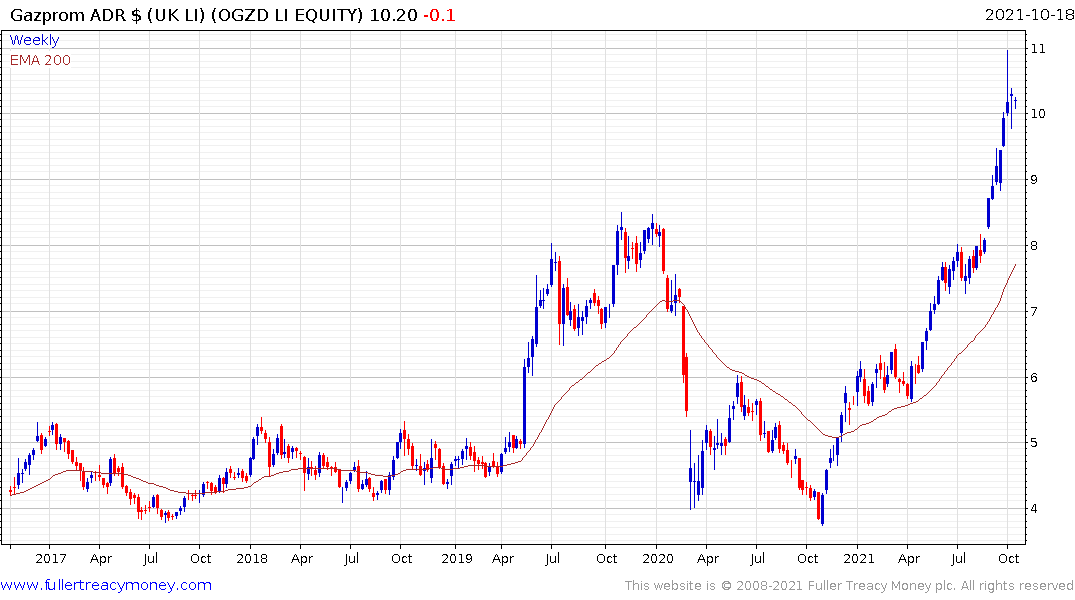 The basic assumption was that Gazprom would not invest the tens of billions necessary to bring helium production online. As it turns out Russia was more than willing to do what was necessary to dominate another major commodity line of business. Here is a section from a Gazprom press release last month:
The helium hub, which is located in the Nadezhdinskaya PDA near sea ports in the Primorye Territory, is the key link in the logistics chain of commercial helium supplies from the Amur Gas Processing Plant (GPP). The hub will provide servicing for containers that are sent to the GPP to be filled, arrange logistics operations and carry out acceptance, weight checks and preparation of thermally-insulated containers arriving from the Amur GPP for their further loading onto sea vessels. The containers are designed to maintain the temperature of minus 269 degrees Celsius in order to keep helium in liquid state.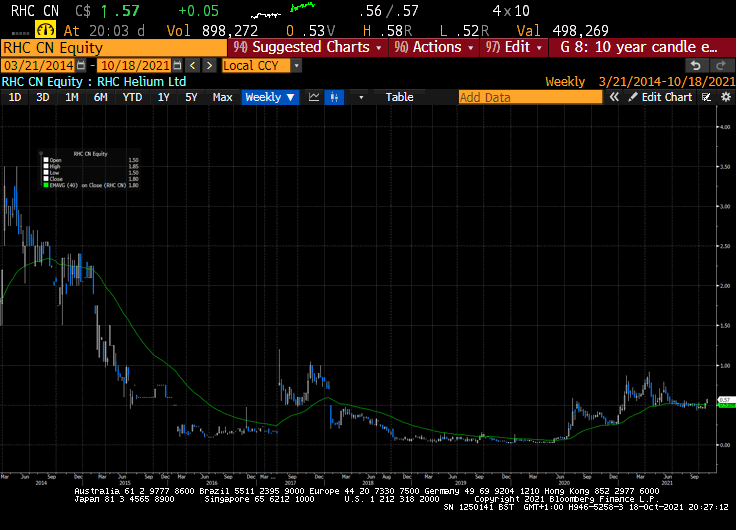 Exploration and production everywhere else will need to take place to avoid Russia exercising its dominant position to its benefit. However, smaller companies will remain at a disadvantage relative to a major national producer. That suggests stocks like RHC Helium in Canada will be relying on meme status to sustain bull trends despite first step above the base characteristics.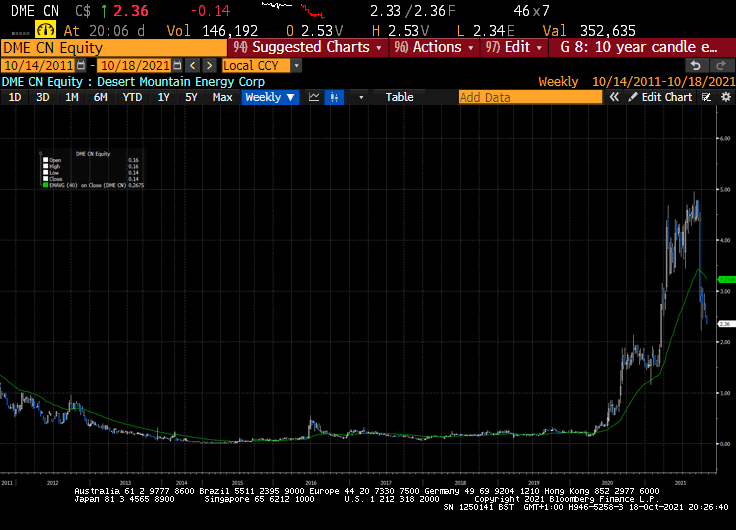 Desert Mountain Energy Corp pulled back sharply on the Gazprom news.
Back to top