Production of battery grade cobalt blows up First Cobalt's stock
This article from Mining.com may be of interest to subscribers. Here is a section:
"Producing a battery grade cobalt sulfate is one of our most significant accomplishments as the majority of refined cobalt for the electric vehicle market is produced in Asia. With no cobalt sulfate production in North America today, First Cobalt stands to become the first such producer for the American electric vehicle market," Trent Mell, President & CEO said in the press release.

"Electric vehicle demand in North America will keep growing," Henrik Fisker, First Cobalt director and CEO of electric vehicle manufacturer Fisker Inc., said. "Companies such as Fisker continue to introduce new, affordable EV models to the market. Automakers and battery manufacturers have a responsibility to ensure any materials we use in our batteries are sourced in an ethical way. The restart of the First Cobalt Refinery is an important step towards producing battery materials in America with a clean record from mine to machine."
Cobalt has bubbly characteristics by the time it peaked last year. One of the oldest adages in the commodity markets is "the cure for high prices is high prices" and the surge in cobalt prices encouraged new production and a drive towards greater consumption efficiency. The peaceful transition of power in Congo, the world's largest producer, represented an additional bearish sign and contributed to the crash.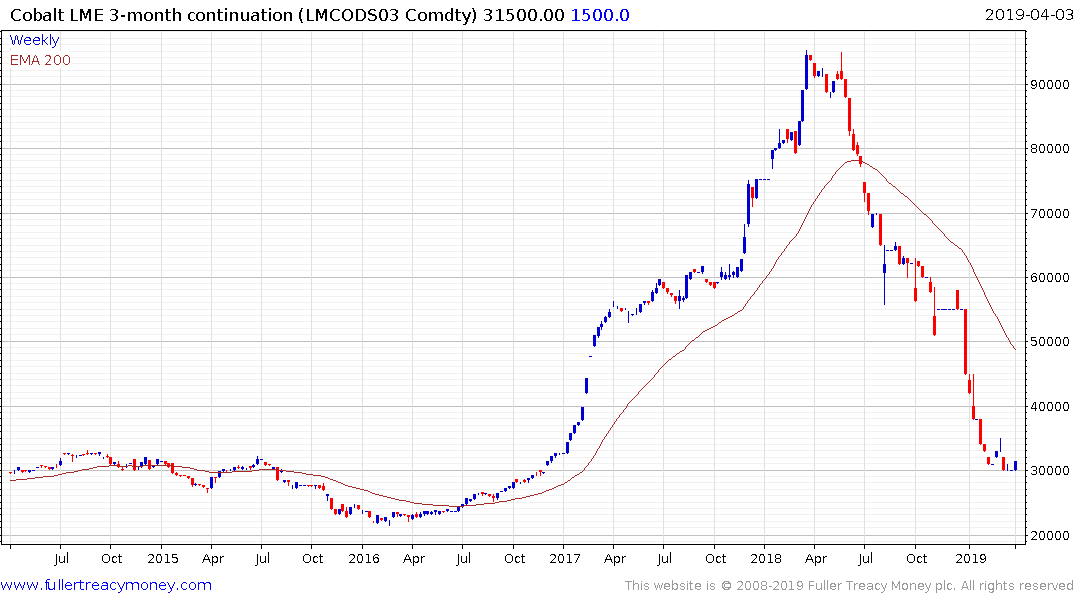 The price is back in the region of the upper side of the original base formation and is exhibiting a loss of downward momentum. A clear upward dynamic will be required to signal a return to demand dominance.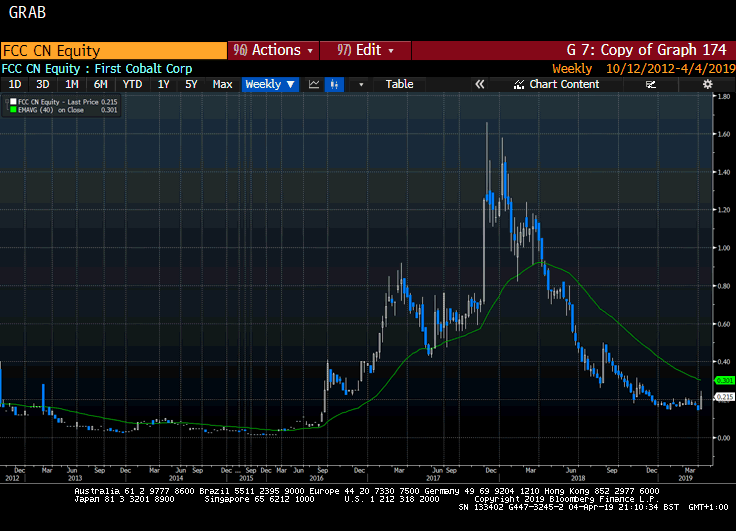 First Cobalt crashed right along with the cobalt price but lost downward momentum from late last year and yesterday's upward dynamic broke the sequence of lower rally highs.
Back to top