Homeowners are sitting on a record amount of cash, but they're not really tapping it
This article by Dina Olick for CNBC may be of interest to subscribers. Here is a section:
So-called tappable equity grew by more than $335 billion during the quarter. The total is 26% more than the mid-2006 peak of $5 trillion. Roughly 45 million mortgage holders have excess equity, and half of them have mortgage rates higher than 4.25%, making a refinance not only possible but attractive. The average rate on the 30-year fixed is now around 3.6%. The majority of these borrowers also have top credit scores.

Falling mortgage rates over the past several months have caused a surge in overall refinance activity, but despite the record housing wealth, homeowners have been highly conservative about taking cash out. In 2006, 89% of refinances were cash-out, according to Freddie Mac. In 2012, when home prices crashed, that share dropped to 12%. But even now, with prices back above their previous peak and mortgage rates much lower, cash-out refinances are just 61% of the total pool of refinances.

"I think you're seeing a little bit of reluctance both on the side of lenders and on the side of borrowers," said Andy Walden, director of market research at Black Knight. "If you look at lending, guidelines are a little bit tighter than they were back in 2006, but even given those lending restrictions, I think you're seeing more conservative behavior on behalf of homeowners as well, as folks have the remembrance of the financial crisis in the rearview mirror."
I was at an end-of-summer party on Saturday night and conversation turned to mortgage refinancing. About half of the people I was talking with had used low rates over the last 18 months to refinance at about 3.5% while the rest had not done so yet. Mortgage rates have done a round trip from 3.5% to 5% and back again over the last year and there is still scope for the rate to move lower. That is going to put additional cash in the pockets of the people most likely to invest in the stock market.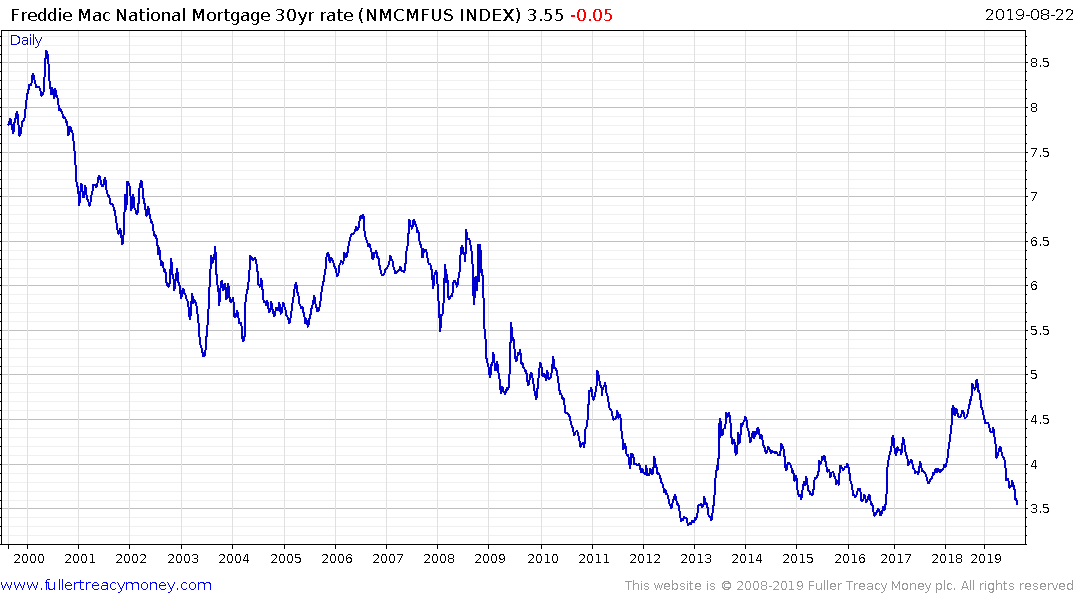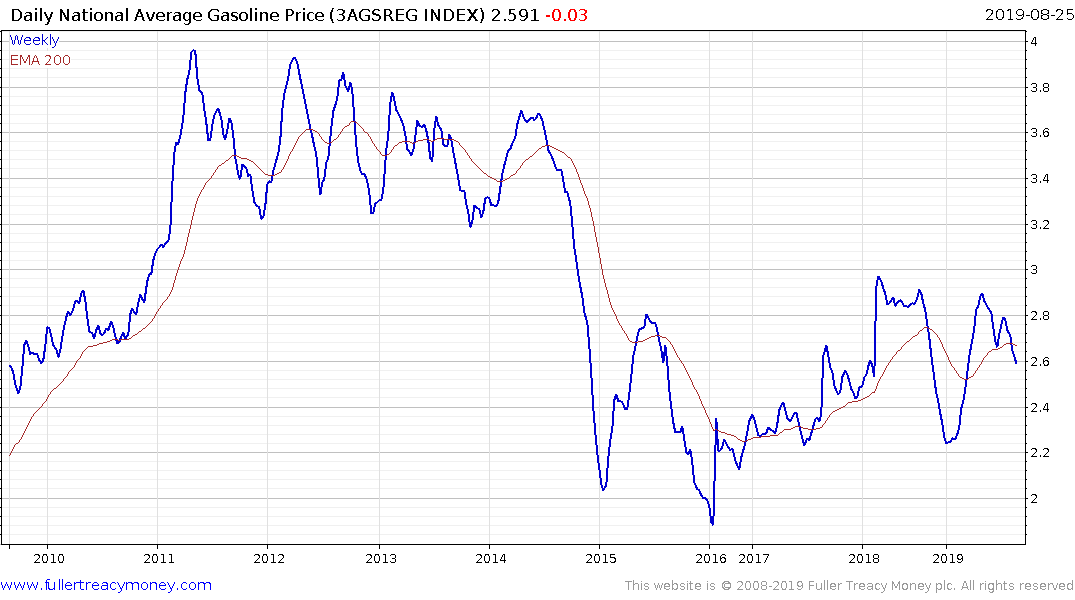 The Daily National Average Gasoline Price is around $2.58 which is not expensive, and the trend is downwards. That is also helping to put additional cash in consumers' pockets. Unsurprisingly, credit card delinquencies are still well contained. Additionally, the tax cuts might have resulted in a one-time bonus for corporates repatriating profits, but they translate into ongoing savings for consumers.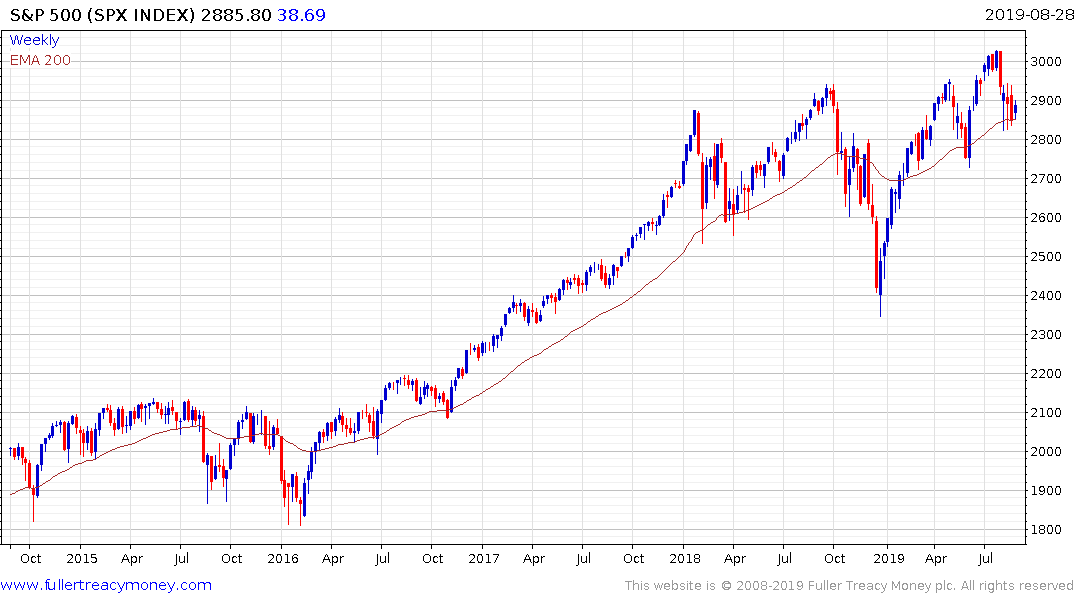 I continue to think the closest parallel we have to the current situation is the late 1990s where the Asian Financial Crisis, Long-Term Capital Management, the Russian debt default and the Mexican Peso crisis all ensured monetary policy remained accommodative and sent money towards the US markets and Dollar in search of a haven. Meanwhile, the primary indices continue to hold their respective trend means.
Back to top