Plenty of Oil, Just Not in the Right Places
This article by spencer Jakab for the Wall Street Journal may be of interest. Here is a section:
The market isn't tight everywhere, though. As evidenced by prices, there are localized gluts and producers who would gladly put more supply on the market if logistics would oblige. U.S. benchmark crude futures, priced at Cushing, Okla., are $9.00 a barrel below Brent and cash prices in the prolific Permian Basin are even cheaper. A lack of pipeline capacity is to blame.

None of that holds a candle to western Canada at the moment. Western Canada Select crude cash prices are now $46 a barrel below Brent. Pipeline and rail capacity already was stretched and, according to JBC Energy, a gas pipeline incident in the Pacific Northwest has worsened the situation significantly. Refineries in the region have had to scale back operations and thus crude purchases.
West Canada crude is trading at its widest discount to Brent Crude since at least 2013. At $57, as of Friday's close, that is enough of an incentive to use any means available to get the oil to market. If previous spikes in the spread are any guide that is exactly what we can expect over the coming months.
If Burlington Sante Fe's success with rail-borne crude is any guide, demand for shipping containers and railway cars is likely to trend higher. Canadian National Railway is back testing the region of the trend mean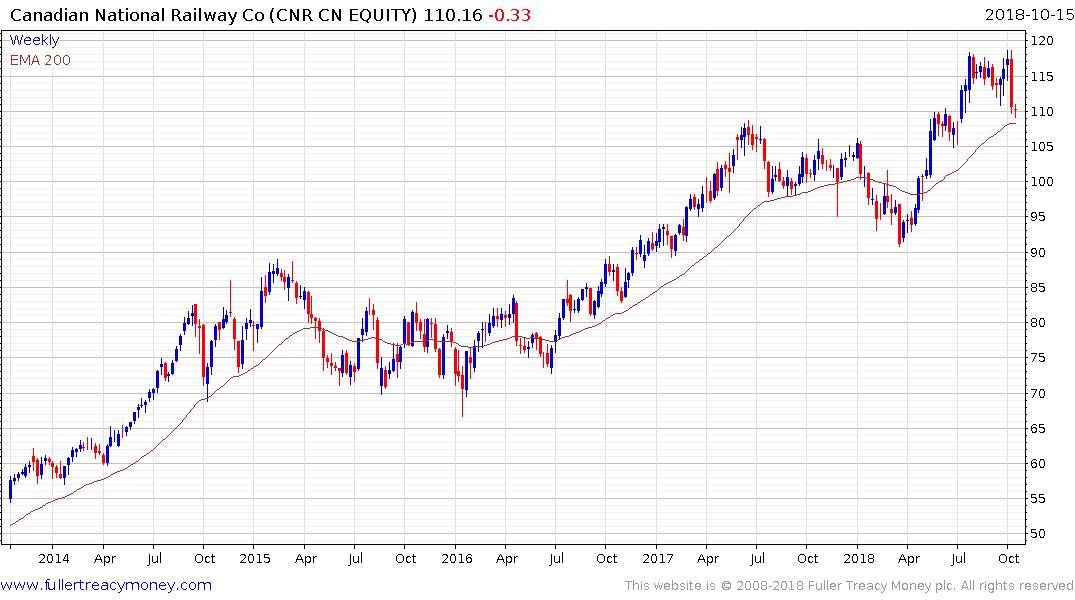 Among railcar manufacturers American Railcar Industries remains continued to a three-year base formation.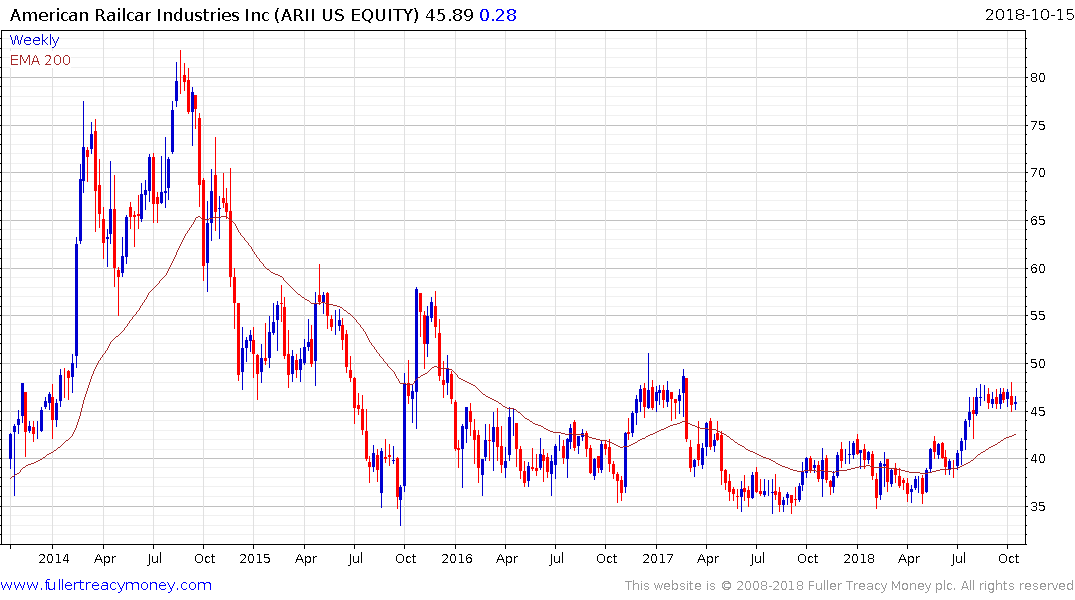 Greenbriar Cos Inc remains in a gradual uptrend but is currently in a process of mean reversion.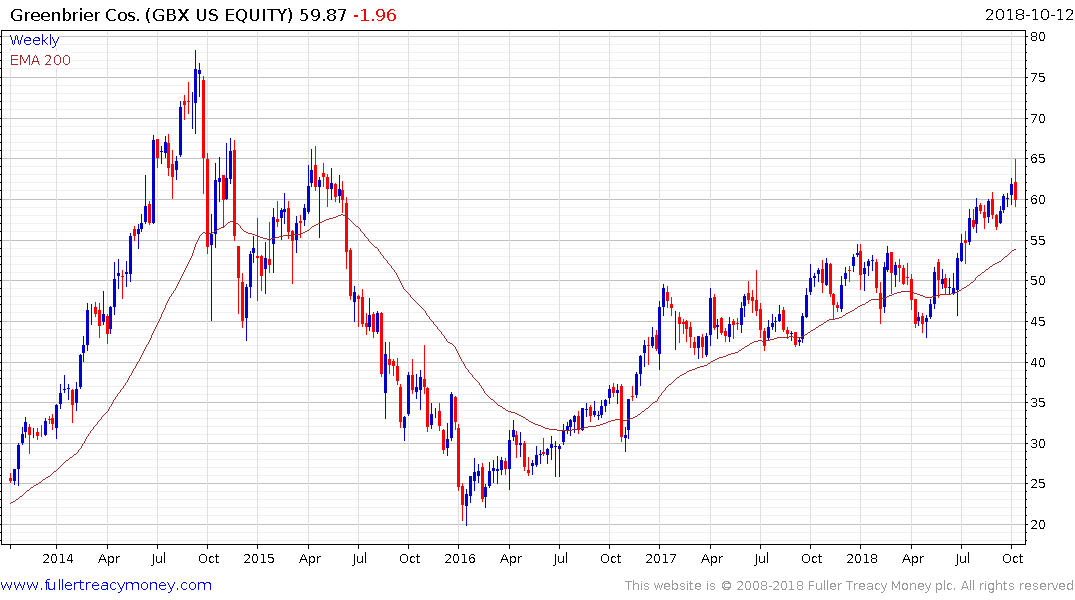 Trinity Industries remains in a reasonably consistent medium-term uptrend and is firming from the region of the trend mean at present.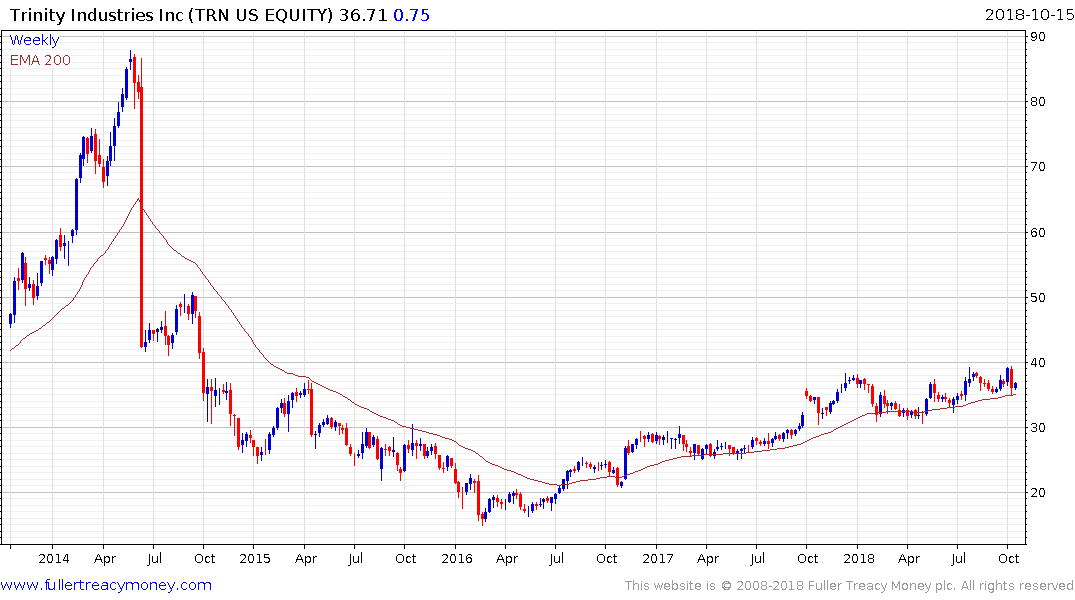 Back to top