Orocobre June Quarter Output 3,300 Tonnes of Lithium Carbonate
This note covering Orocobre's production results today may be of interest.
About 66% of production was battery grade lithium carbonate vs 21% a year earlier.

Sales of Olaroz lithium carbonate were 2,549t at $8,476/t FOB, with pricing up 45% on the March quarter

Inventory has increased due to Covid-19 related transport delays and the requirement to hold additional safety stock in Japan to guarantee delivery into the Prime Planet Energy and Solutions contract
Prime Planet Energy and Solutions is a joint venture between Toyota and Panasonic to produce enough batteries for 500,000 vehicles per annum. The factory is reaching completion in Japan and Orocobre will be supplying the lithium required for the project.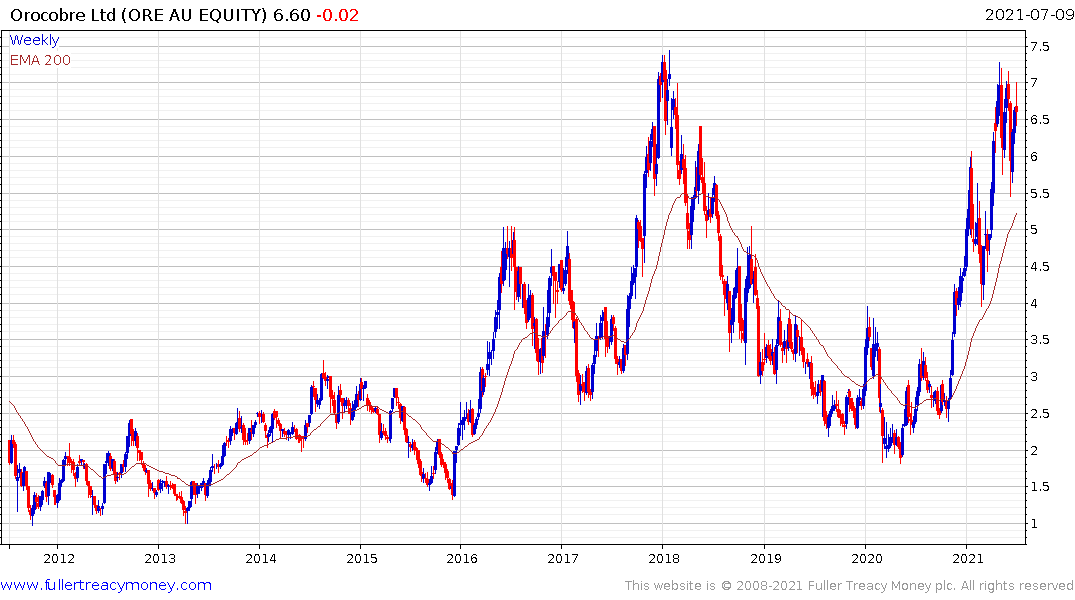 Orocobre has been consolidating in the region of the 2018 peak for the last couple of months. A sustained move above A$7 would confirm a return to medium-term demand dominance.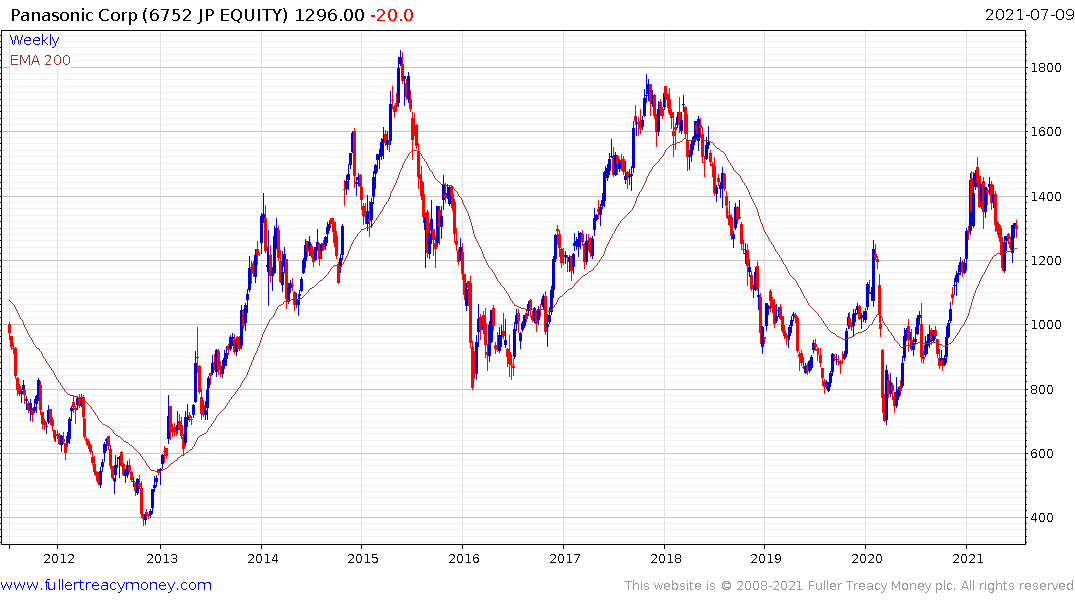 Panasonic has been ranging mostly between ¥750 and 1750 since 2013. It is currently mid-range and firming from the region of the trend mean.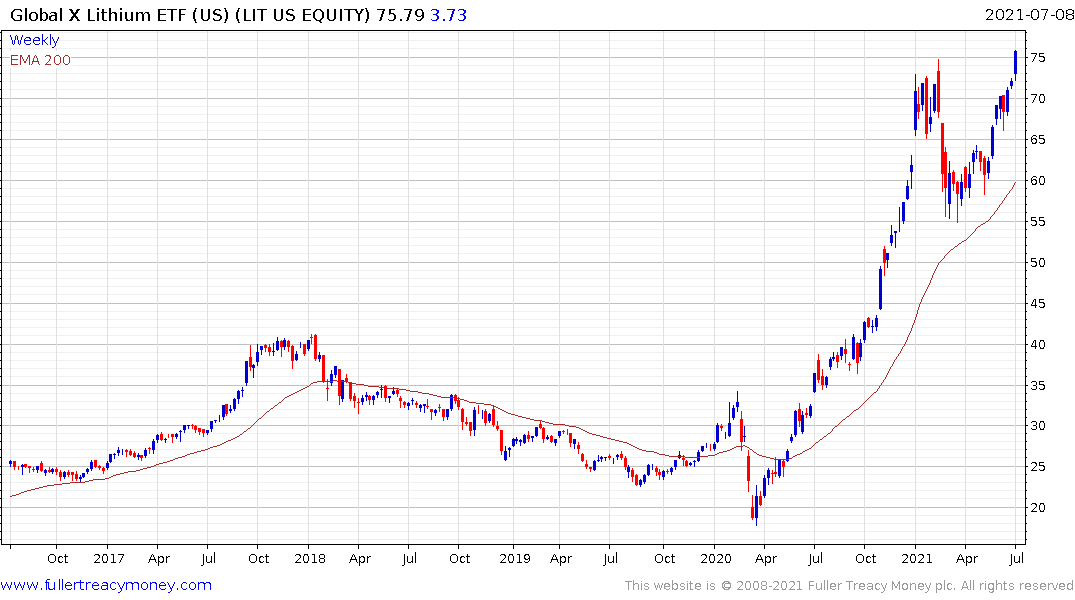 The Global X Lithium & Battery Tech ETF broke out to new highs this week and clear downward dynamic would be required to check momentum.
Back to top