OPEC+ Warns of Response as Biden Poised for Oil Reserve Release
This article from Bloomberg may be of interest to subscribers. Here is a section:
OPEC+ officials warned they're likely to respond to plans by the world's largest oil consumers to release oil from their strategic stockpiles, setting up a fight for control of the global energy market.

President Joe Biden is set to announce a plan to release reserves from the Strategic Petroleum Reserve on Tuesday in tandem with China, India, Japan and South Korea, according to officials briefed on the matter. The move, weeks in the planning, is designed to ease this year rise in fuel prices for drivers and businesses.

OPEC+ delegates said the release of millions of barrels from the inventories of their biggest customers is unjustified by current market conditions and the group may have to reconsider plans to add more oil production when they meet next week.

The tussle threatens the biggest ructions in the geopolitics of oil since the price war between Saudi Arabia and Russia in early 2020. At stake is the price of the world's most important commodity as politicians and central bankers contend with the strongest inflationary surge in more than a decade. It also shows the strained relationship between Washington and Riyadh, traditionally a cornerstone of U.S. relations in the Middle East.
Releasing supply from strategic reserves is supposed to be limited to times of emergency, not to serve political purposes. The whole purpose of having a strategic reserve is so it can be a short-term fix until a crisis passes. It is not designed as a weapon to go head-to-head with the world's largest producers. Even a coordinated release will only inject volatility into the market and leave consumers even more exposed to supply shocks in the future.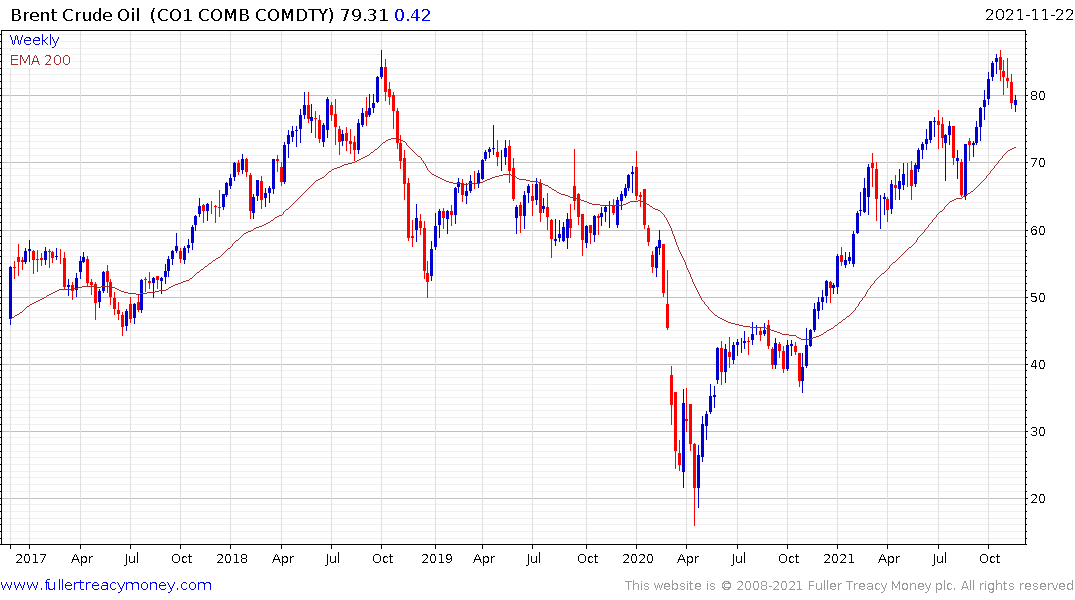 The only way to overcome OPEC+'s dominance of the energy space is for non-OPEC production to ramp higher. That means drilling, support for pipelines and measures to control demand. Without those measures the groundwork is being laid for a spike in oil prices. Brent crude oil continues to steady in the region of the $80 area and the July peak.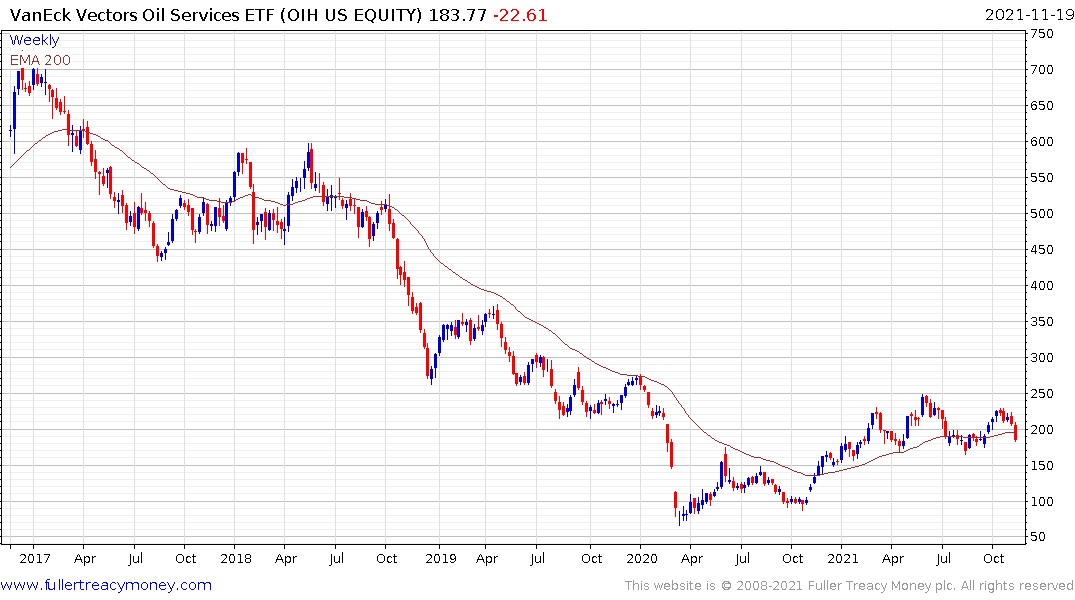 The VanEck Oil Services ETF is currently steadying in the region of the trend mean and the lower side of the range eight-month range.
Back to top