On Target
Thanks to Martin Spring for this edition of his ever-interesting letter. Here is a section on the coal market which I found particularly illuminating:
While climate-change activists make a lot of fuss about the US, where emission of greenhouse gases has been in decline, they aren't demonstrating loudly about China -- which attacks developed countries for not doing enough, while itself doing most to worsen it,

The New York Times reports that China, the world's leading emitter of greenhouse gases from coal, now admits it's burning up to 17 per cent more coal than its government previously claimed when it signed up for the Paris accord.

And it's making things worse. Across China the government is building a fleet of new coal-fired stations with 259 gigawatts of capacity, while outside the country it's financing even more new coal plants, providing $36 billion for 399 gigawatts.

"Chinese bankers and project planners like coal-backed projects because they are cheap," says the energy consultancy IEEFA. "While they are restricted by Chinese pollution and emissions targets at home, they are free to fund coal-backed projects abroad."
The standard of living attained by China's middle class has resulted in a clear call for cleaner air and the government is intent on showing progress. However, there is no getting around the fact that coal fired power stations are cheap to build and run and are very reliable. Moreover, China has plenty of experience building them and there is a ready market for coal in emerging markets, not least in India and increasingly Africa.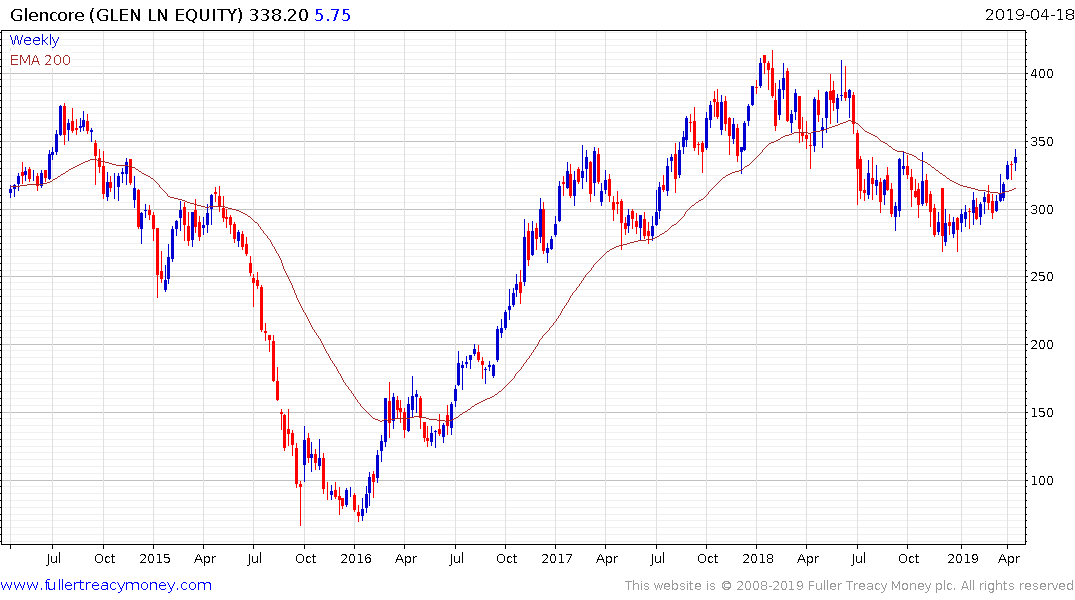 Glencore derives 62.5% of its revenue from thermal and coking coal. The share has broken its near-term sequence of lower rally highs and remains on a recovery trajectory.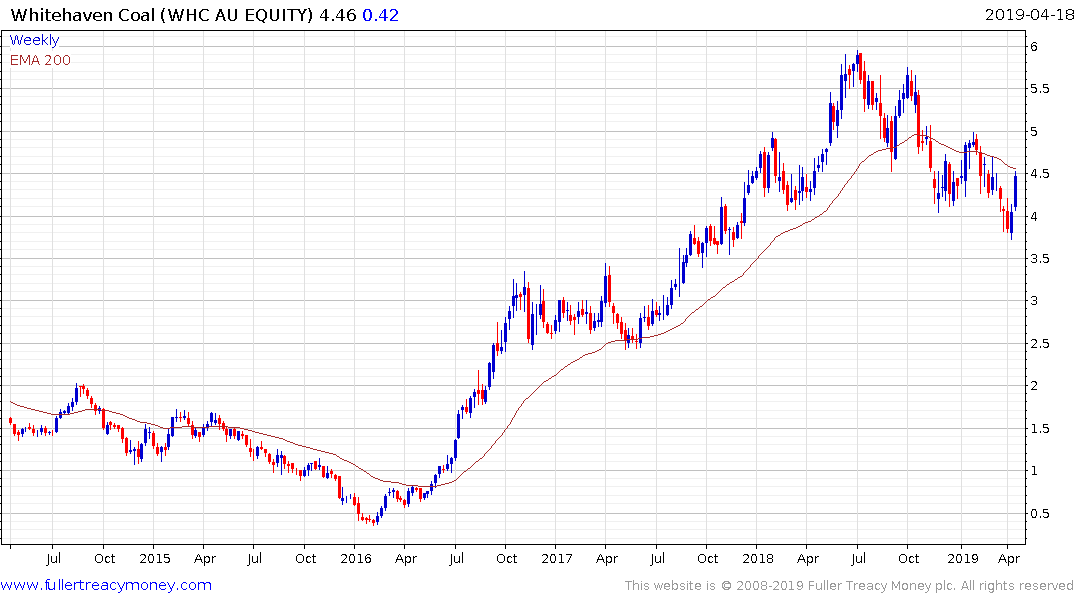 Whitehaven Coal hit a medium-term peak last year and has rallied over the last couple of the weeks to challenges the region of the trend mean.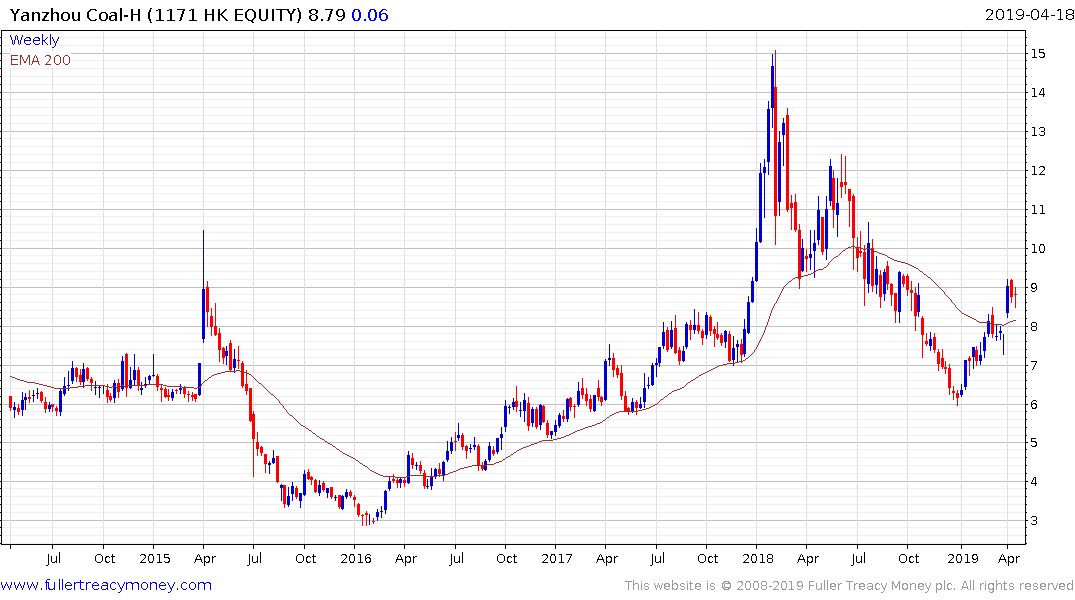 Yanzhou Coal rallied over the last few weeks to break its medium-term downtrend.
Back to top