Obama Deplores Russian Brute Force in Ukraine
This article by Michael D. Shear and Peter Baker may be of interest to subscribers. Here is a section:
The speech came as Mr. Obama moved to deploy additional military forces to Eastern Europe to guard against Russian aggression. The president met with Anders Fogh Rasmussen, the secretary general of NATO, to discuss ways of reassuring Poland and the Baltic states, fellow alliance members that remain acutely nervous about Russia's actions in the region. The United States has already sent additional planes to patrol the Baltic region and an aviation detachment to Poland.

Mr. Obama vowed to live up to NATO obligations to defend alliance members. "We have to make sure that we have put together very real contingency plans for every one of these members, including those who came in out of Central and Eastern Europe," he said at a news conference before his speech. "And over the last several years we have worked up a number of these contingency plans." He said alliance ministers next month would discuss doing more to ensure a "regular NATO presence among some of these states that feel vulnerable."
40,000 troops amassed on the eastern border of Ukraine and pro-Russian statements coming from sections of the Moldovan polity suggest EU and US leaders have little choice but to take the potential for an additional land grab seriously.

The impetus for greater economic, political and military cooperation between the USA and Europe has not been so compelling since the 1980s. Sanctions that can be racketed up in the event of additional transgressions are a start. Encouraging European leaders to abandon ideology and get serious about energy independence from Russia is a potentially more important development.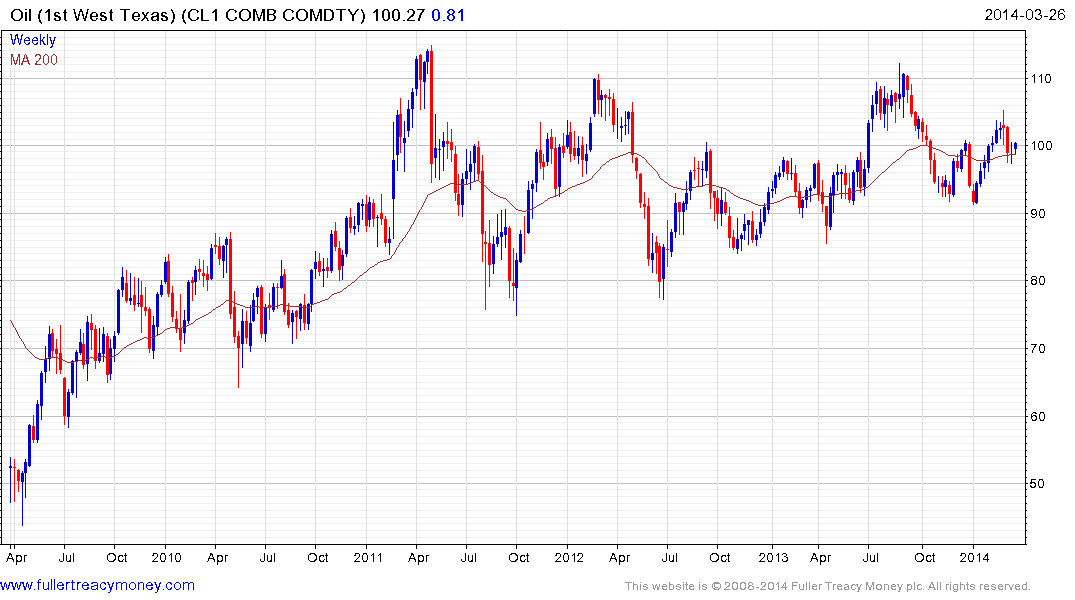 West Texas Intermediate has been firmer than Brent crude oil over the last week and pushed back above $100 today. The US does not yet have enough capacity in place to export natural gas in the quantities necessary to displace Russian gas. Oil is a different story. US oil producers have been able to circumvent the ban on oil exports through special dispensations for years. One measure the US government could employ would be to remove the ban entirely. This would allow the two contracts to become fungible on the global market and would challenge Russia's position.
This situation introduces an element of risk into global markets that was not a concern previously. The Russell 2000, Nasdaq-100 and S&P 500 look more likely to revert to their means than sustain moves to significant new highs.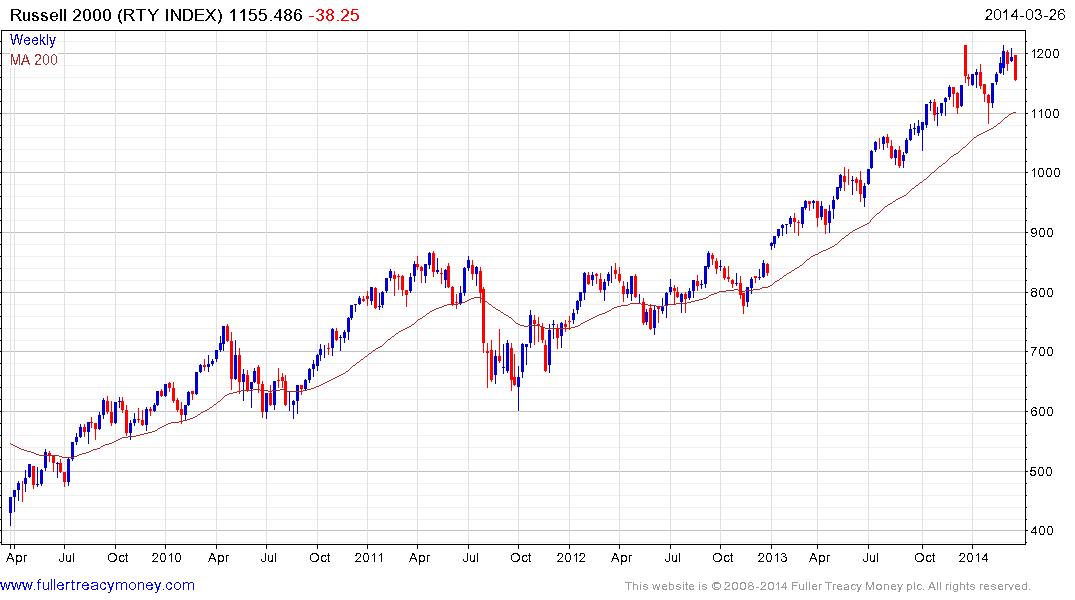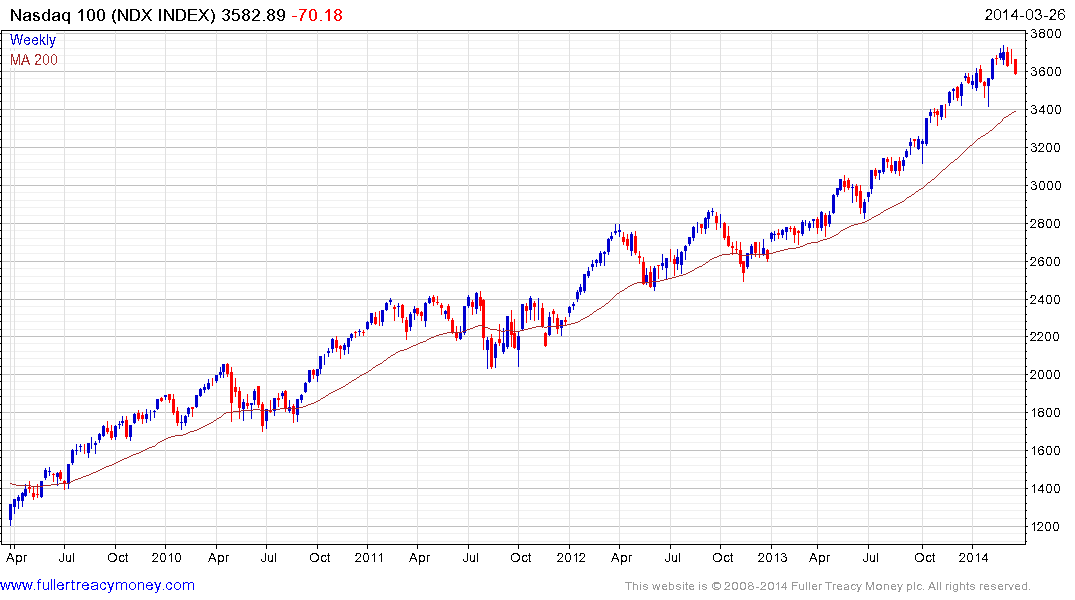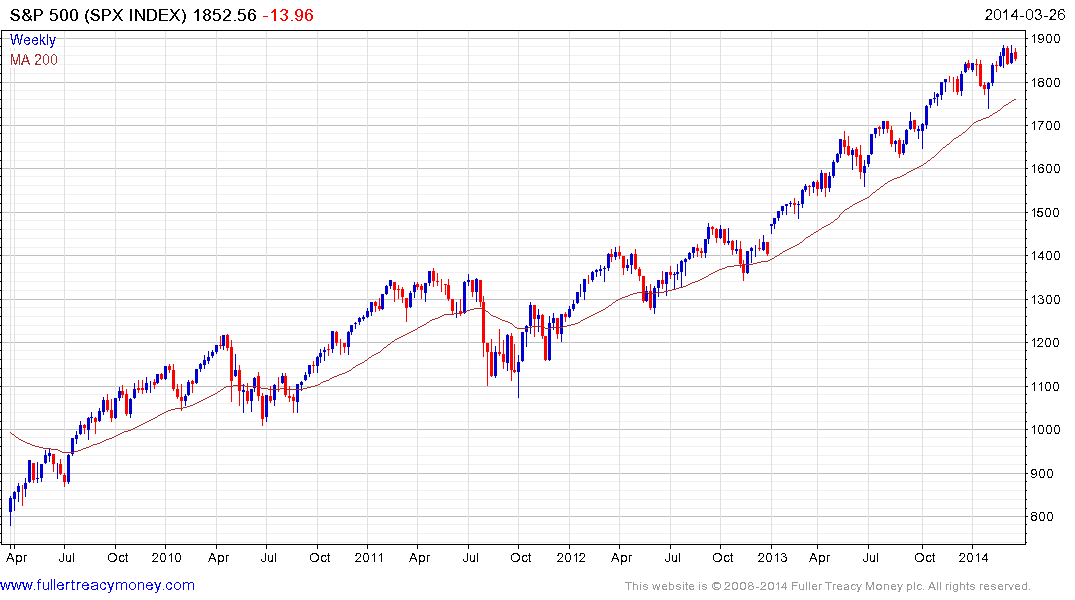 US 10-year Treasury futures found support this week at the lower side of their six-month range and a rally back up towards the 200-day MA appears to be the most likely scenario.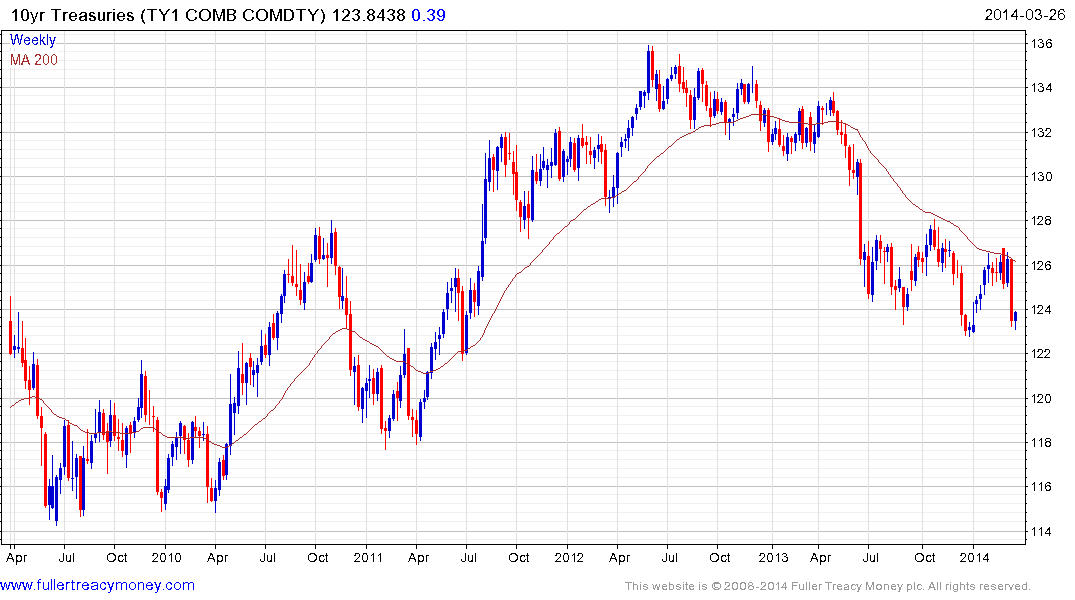 Gold has been a notable underperformer among potential "safe haven" assets over the last 10 days and a clear upward dynamic will be required to stem the short-term slide.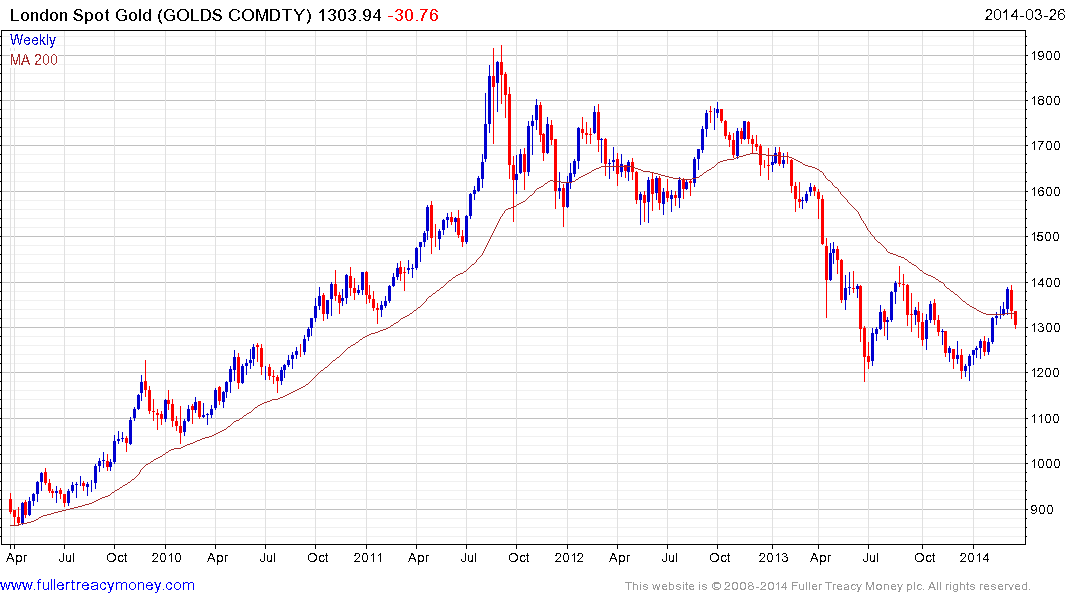 Back to top