New York Jet Fuel Soars to New Height as Inventories Dwindle
This article from Bloomberg may be of interest to subscribers. Here it is in full:
Wholesale jet fuel prices in New York continue to soar unabated, touching a fresh record for the second consecutive trading day.

Jet fuel on the spot market added another 93 cents, surging to $7.61 a gallon on Monday, a new high since Bloomberg started publishing these prices in 1988. Regional stockpiles are at their lowest for this time of year since 2015.

For much of the pandemic, U.S. refiners prioritized making other fuels such as gasoline and diesel with air-travel demand lagging the pace of recovery in other oil markets. Fuel makers began raising jet fuel production in late March as prices suddenly soared above diesel for the first time since Jan. 2020. Fuel accounts for up to a third of operating costs for airlines. Some airlines were already cutting flights as a result of expensive fuel back in early March.

Potentially bringing some relief to East Coast inventories, a jet fuel cargo was diverted mid-voyage to New York from Spain with an estimated arrival next week. Wholesale jet fuel prices have more than doubled within the past month.
Traders must be wondering whether it is advisable to simply buy every commodity contract that has not yet accelerated. Afterall, the number of commodities that have gone from quiescence to fame in the last year continues to grow.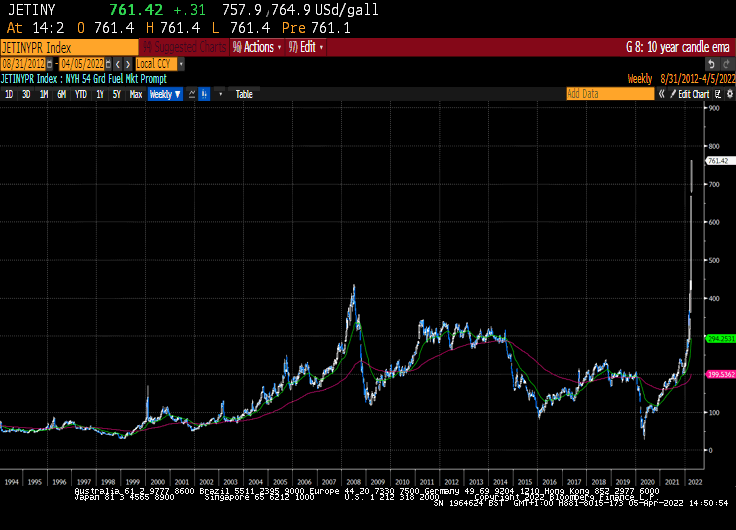 Rising demand for jet fuel as pandemic caution recedes is putting pressure on refiners to keep up. That's a medium-term challenge. Airlines are likely to experience the most pain. I bought my tickets to London for the Chart Seminar today before fuel surcharges rise.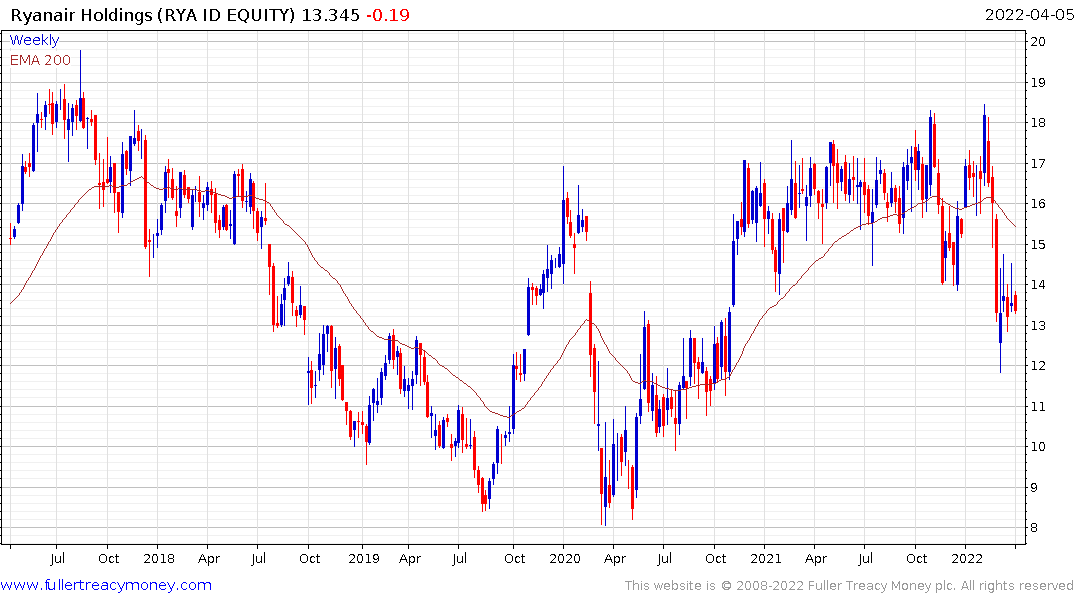 Airlines have a spotty history of success in hedging fuel prices. The sector is struggling to build support. Historically, Ryanair has been one of the most effective in hedging. The share does not support that argument on this occasion.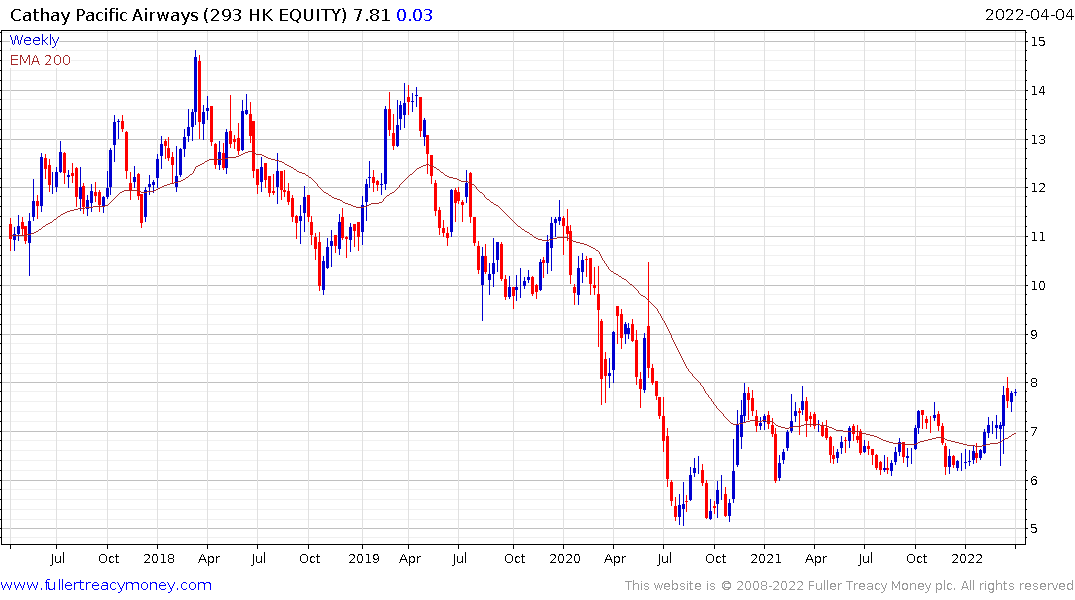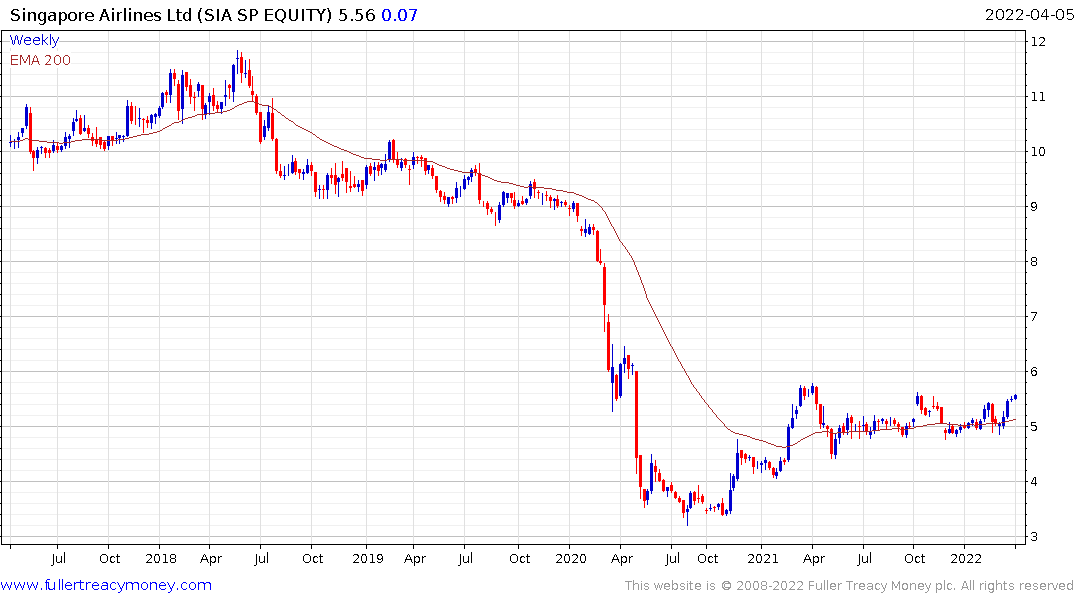 Cathay Pacific Airways and Singapore Airlines have some of the best-defined base formation characteristics at present.
Back to top