New US Climate Deal Could Make EVs, Energy Bills Cheaper
This article from Bloomberg may be of interest to subscribers. Here is a section:
"This bill is going to open up a lot of avenues for Americans to contribute to the fight against climate change on an individual level," said Senator Sheldon Whitehouse, a Democrat from Rhode Island, in an emailed statement. "Through a mix of rebates for electric appliances and efficiency retrofits and tax credits for technologies like heat pumps … it's going to become a lot more affordable to do your part."
The prospect of hundreds of billions in support for renewable energy solutions is a clear positive for that sector. However, the big near-term challenge is nothing in this bill will incentivize companies to invest in additional new oil and gas supply.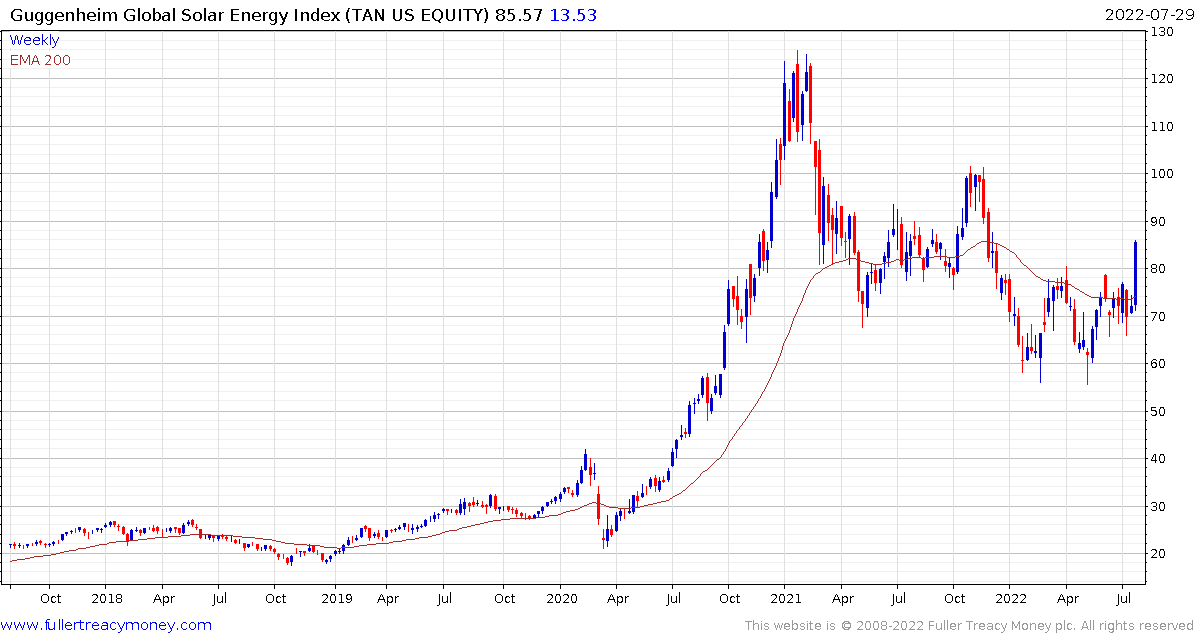 The Solar ETF broke out of a six-month base formation this week.

The Wind ETF is also firming. It has rallied less because it is more of a utility solution than a consumer-led solution but the odds of more than a short-term low being found are high.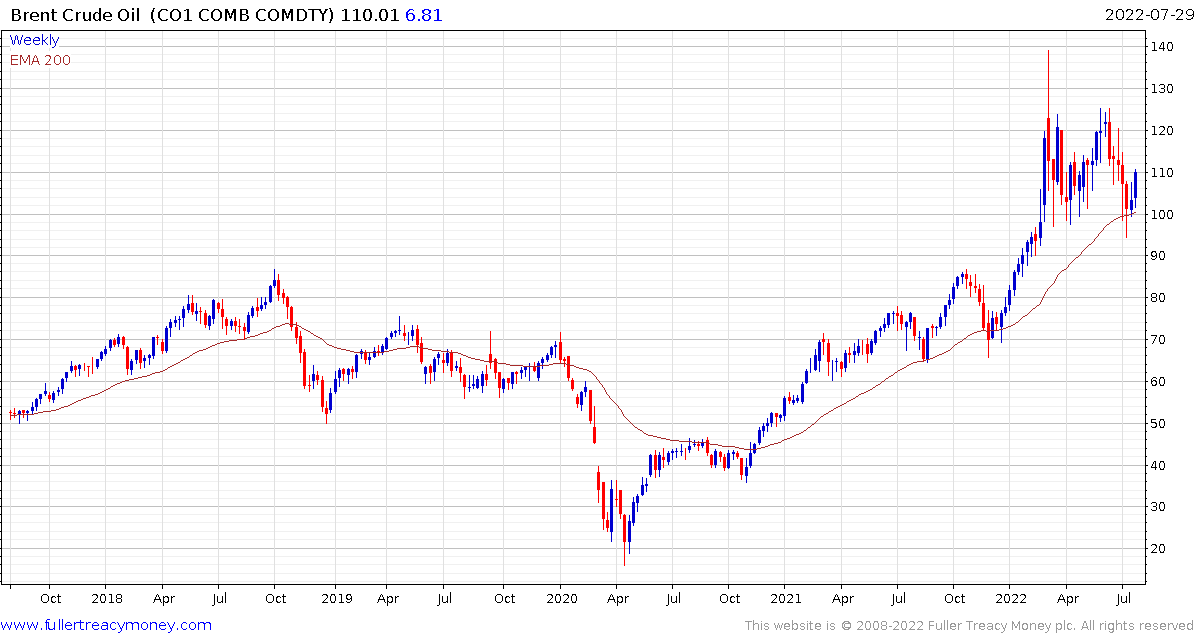 Brent crude oil extended its rebound today to close back above $110. Major oil companies are reluctant to commit to additional spending on fresh supply when the regulatory outlook for this product portfolio is so uncertain.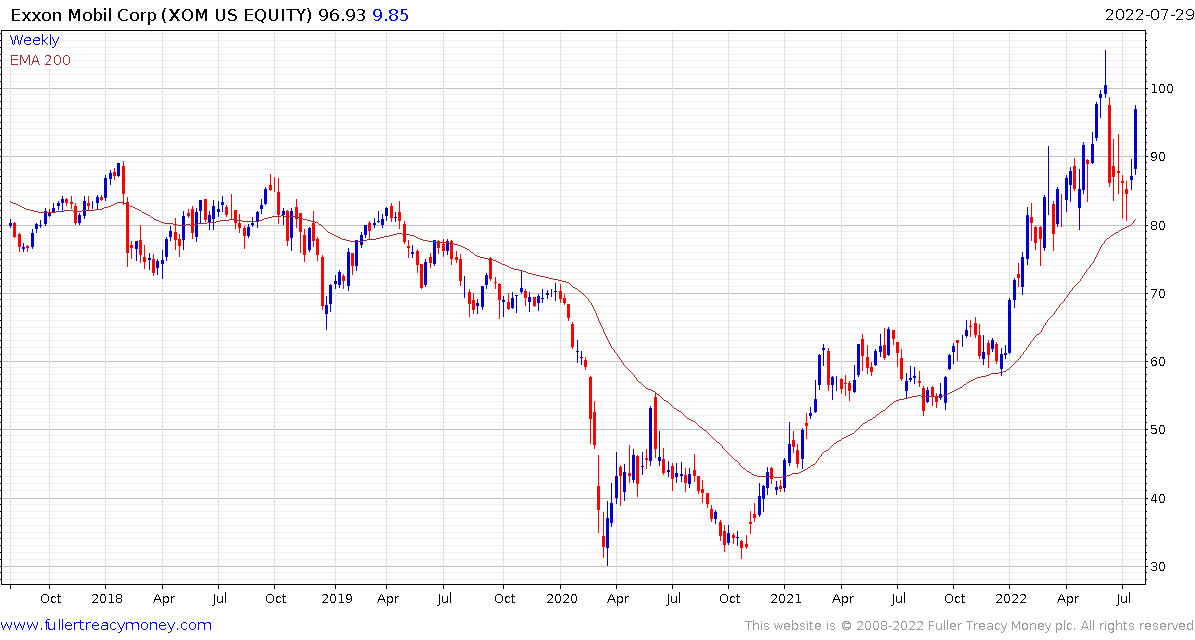 For example, Exxon Mobil floated the idea of fracking in Germany during today's earnings call. That's a possible short-term solution, but the biggest challenge is Germany is densely populated and hydraulic fracturing causes earthquakes. How long consumers will tolerate that kind of discomfort is very much
Meanwhile less investment and more buybacks are supporting oil company shares. Exxon continues to rebound from the region of the 200-day MA. Devon Energy also rebounded in an emphatic manner this week.
Back to top