Namibia's new uranium mine to boost growth, make it worl's third producer
This article by Cecilia Jamasmie for Mining.com may be of interest to subscribers. Here is a section:
The massive project, said to be the third largest uranium-only mine in the world, will boost domestic production from 2,900 tonnes in 2016 to 5,800 tonnes next year, according to BMI estimates.

Output will be gradually increased to reach the installed capacity of 50-million tonnes of ore a year, Swakop's chief executive Zheng Keping said in September.

Based on data from Namibia's central bank, production of uranium will increase 63% this year and 90% in 2017.

Currently, the African nation is the world's sixth biggest uranium miner, behind Kazakhstan, Canada, Australia, Niger and Russia.
China has long-term ambitions of cleaning up its toxic air and nuclear represents a big part of the anticipated solution. That is the primary reason the country has been so aggressive in securing uranium deposits wherever it can get a significant stake.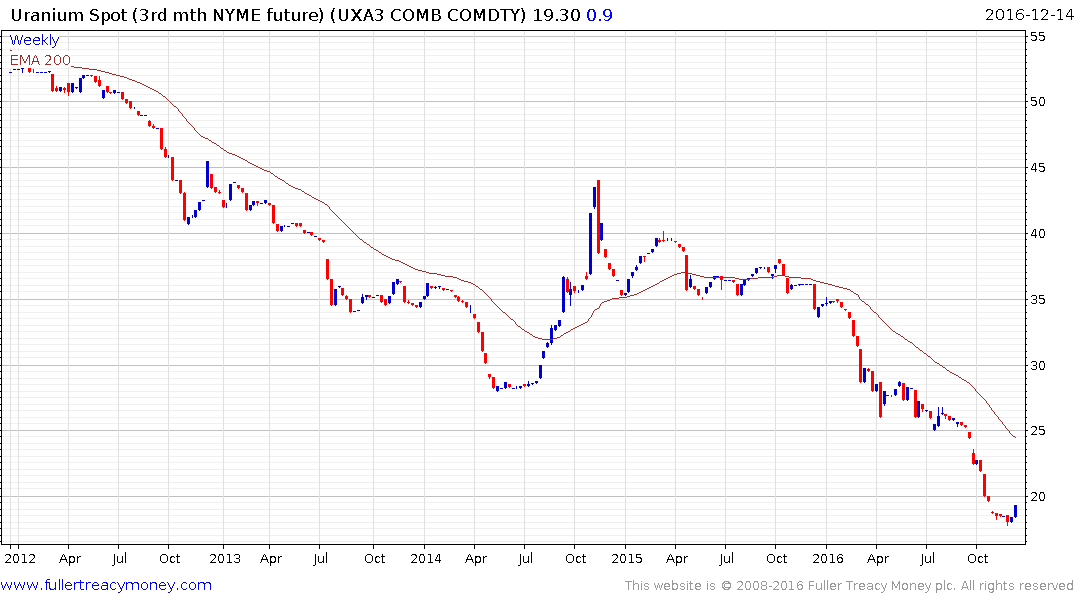 The uranium price has been trending lower all year but rallied yesterday to post its largest single day advance in at least six months. Potential for a reversionary rally has increased following what has been a steep decline for most of the year to date.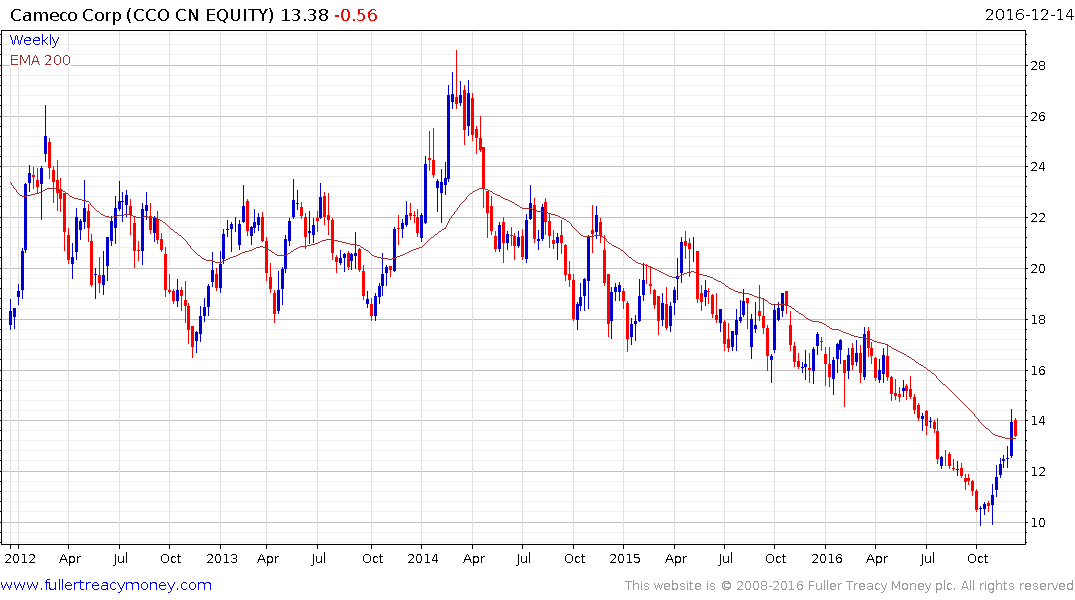 Cameco has already unwound its oversold condition relative to the trend mean and at least some consolidation is underway.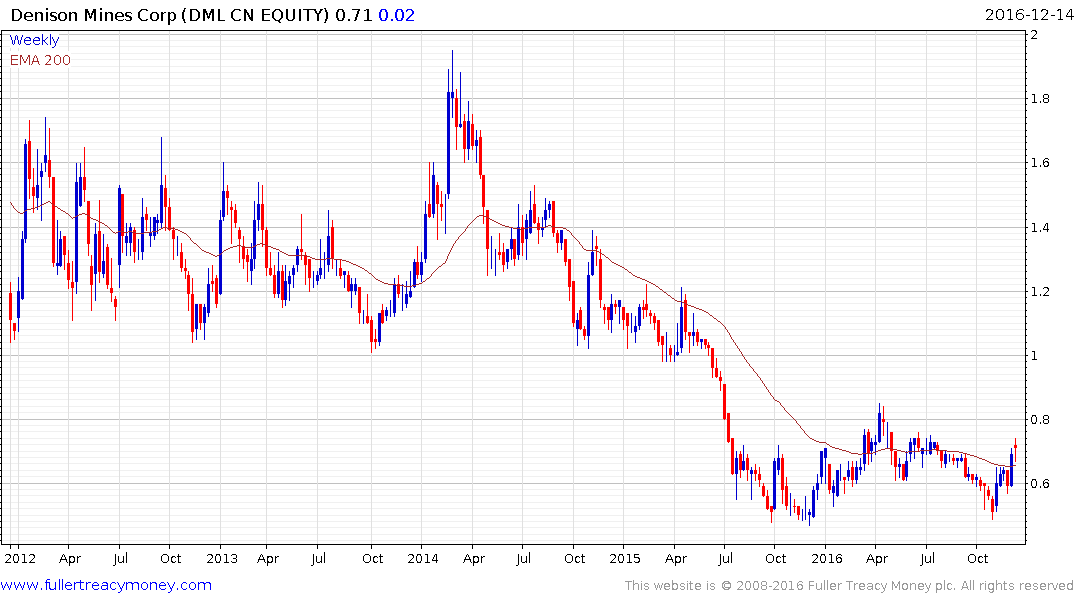 Denison Mines is rallying towards the upper side of a developing base formation.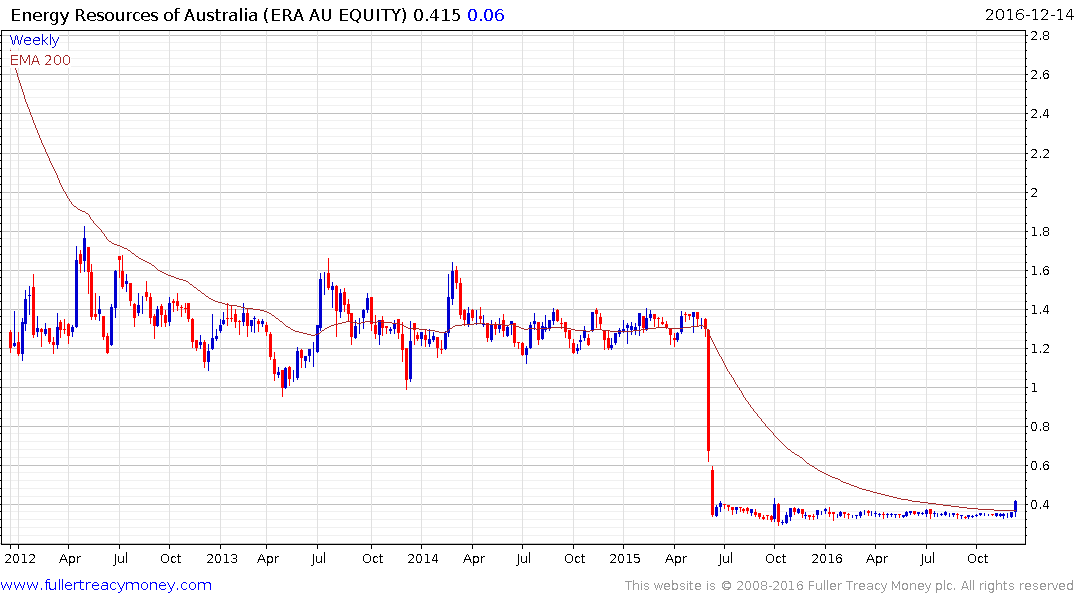 Energy Resources of Australia rallied to post is highest level in a year, following what had been a particularly inert trading environment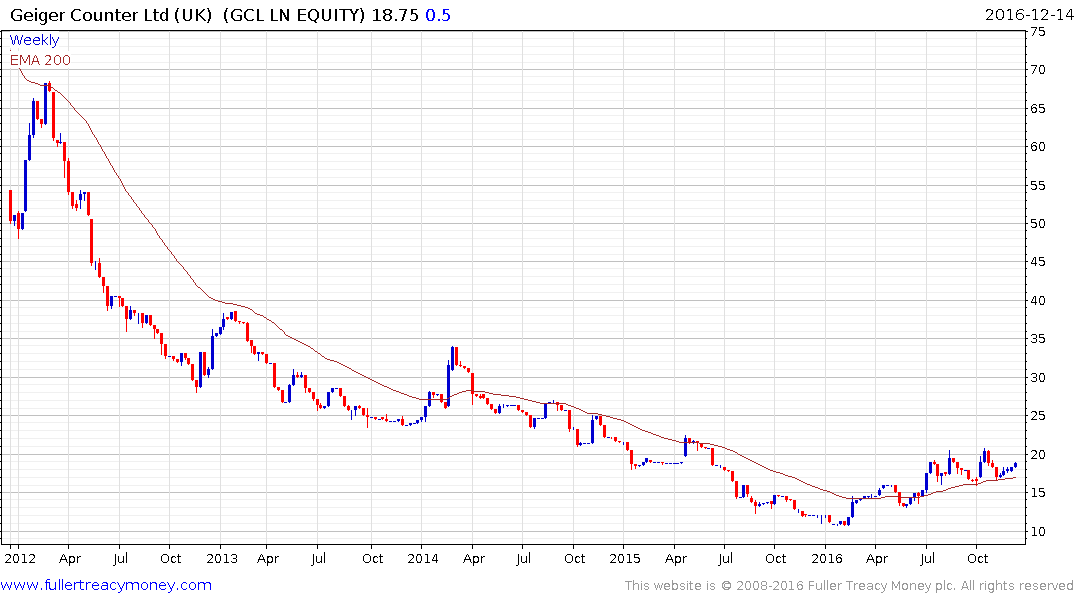 UK listed Geiger Counter Ltd is an investment trust, trades at a discount to NAV of 11.915% and has held a progression of incrementally higher lows for most of the year.
Back to top