Musings From The Oil Patch September 4th 2018
We listened to Catherine Wood, founder and CEO of ARK Investment Management, LLC, expound to CNBC anchors why her firm was adamantly opposed to Elon Musk's proposal to take Tesla, Inc. (TSLA-Nasdaq) private. Her argument was that ARK's research showed that by 2023 annual electric vehicle (EV) sales would be 17 million units per year worldwide. Tesla, because of its focus on software, its ability to collect the driving mileage of its vehicle purchasers, and its vision about Mobility-as-a-Service (MaaS), coupled with its ability to create a fleet of four million EV taxis, would be worth nearly $1 trillion, in less than five years, earning shareholders a 17-fold return from the current share price.

The day following this interview, Mr. Musk announced he was dropping the idea of taking Tesla private. He stated that he changed his mind because his shareholders told him that they didn't want him to make such a move. Was Ms. Wood one of those shareholders Mr. Musk decided to listen to? He had spent an incredible amount of time and energy since his tweet about privatizing Tesla in preparing for the move, as well as defending himself from a Securities and Exchange Commission (SEC) investigation about possible investment fraud. That inquiry will not go away as easily as merely changing his mind, and we have yet to hear from the plaintiffs' attorneys.
Here is a link to the full report.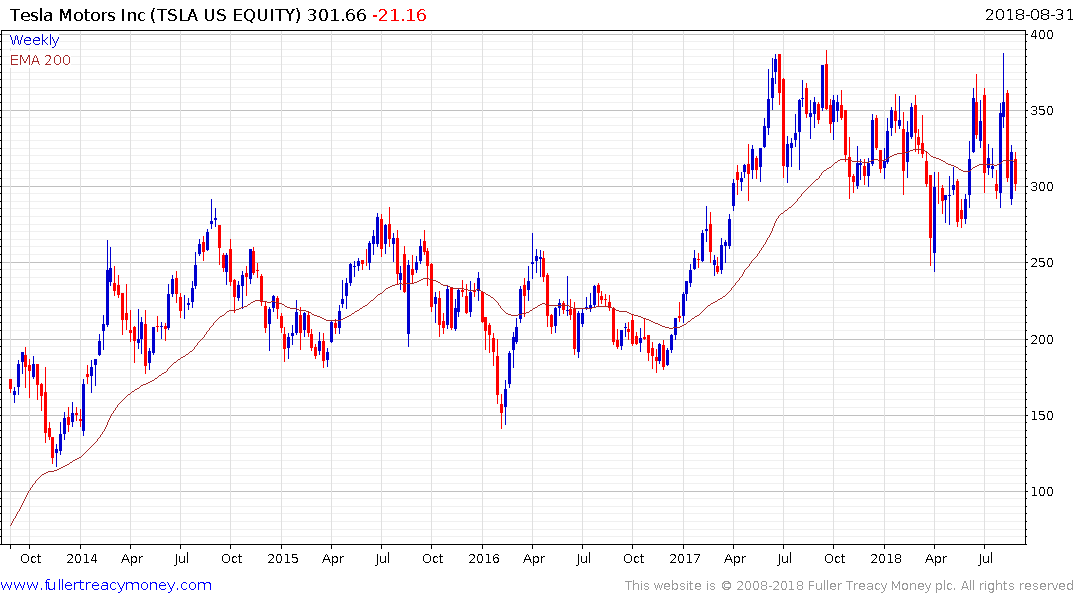 The emissions cheating scandal and the increasing utility of electric vehicles means established auto manufacturers have to spend very large sums to retool and get electric vehicles to market. Audi announced yesterday it has started production of its electric SUV and Daimler said today that it is going to spend more than €10 billion to develop its electric vehicle fleet.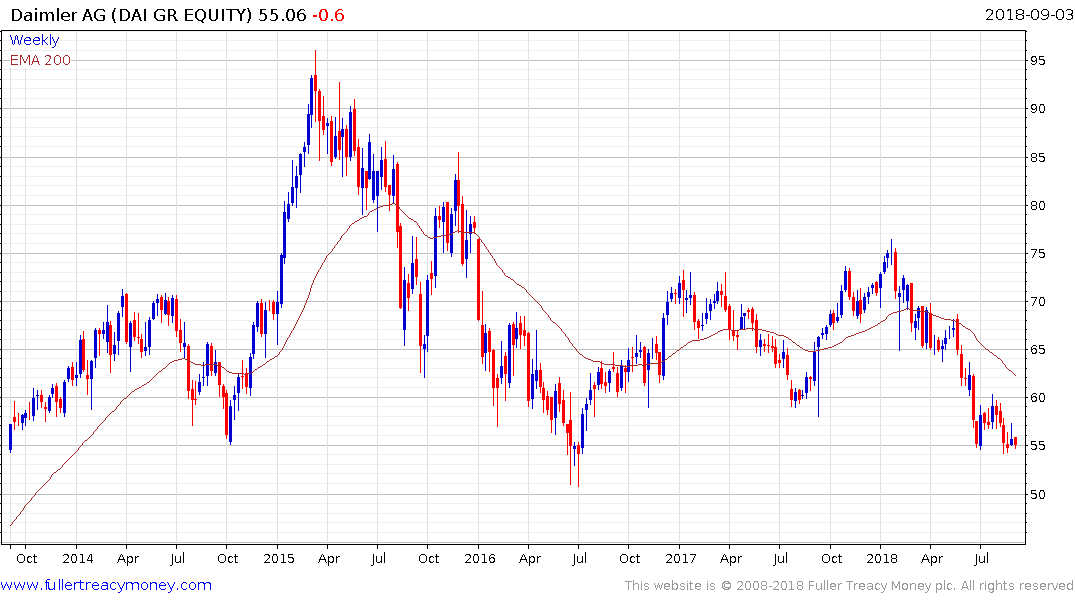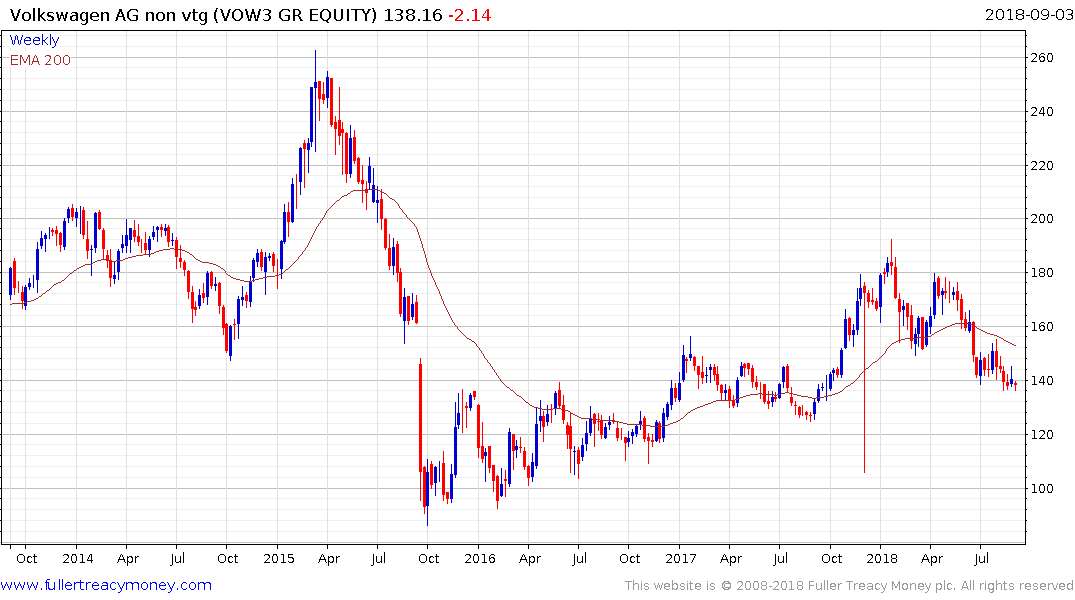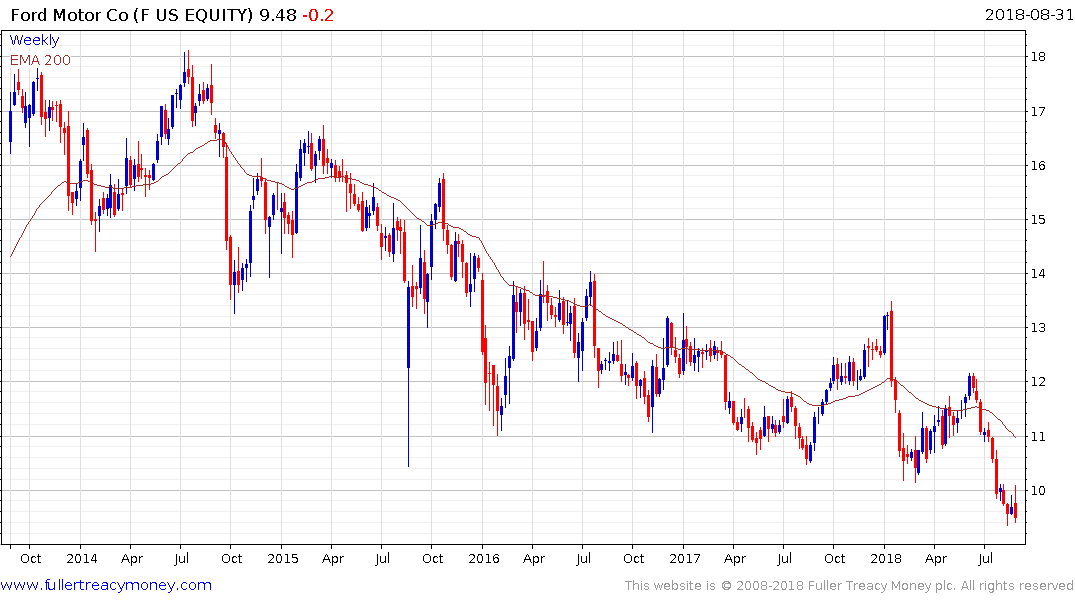 These are very large sums and it could be a couple of years before they see a return on the investment. When Tesla announced it was going to build its battery factory the share ranged for three years until the project was completed. The relative weakness of shares like Daimler, Ford, Volkswagen etc is a testament to the enormous sums they need to spend in order to compete in what remains a highly uncertain environment not least because of China's slowing growth.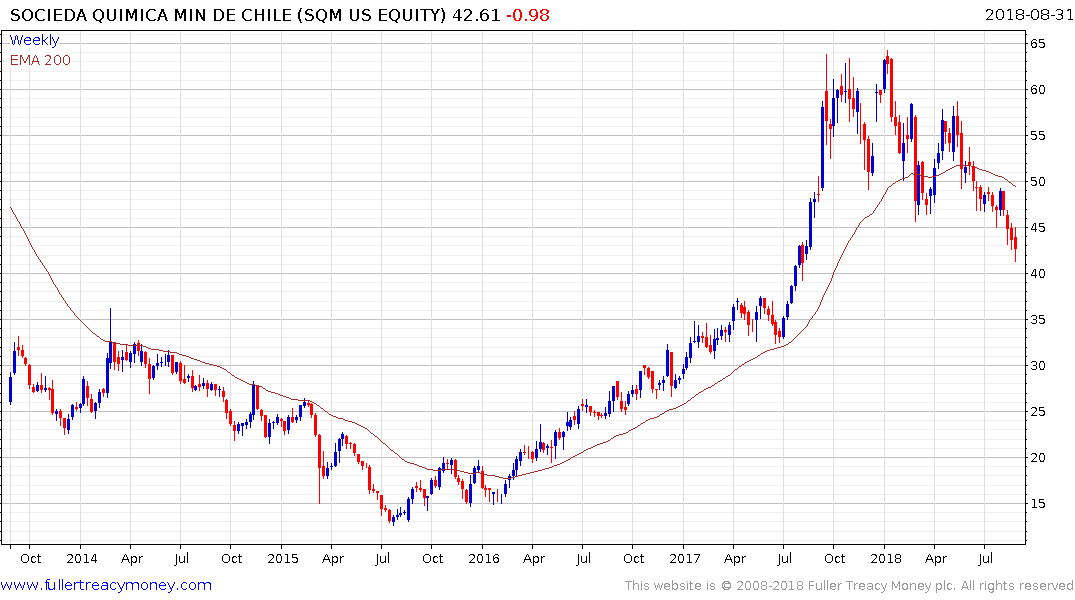 In the lithium market, SQM is due to announce tomorrow where it expects prices to be for the coming quarter and that is likely to be seen as representative of the whole sector. The share is quite overextended relative to the trend mean but there is no sign yet of support having been found.
West Texas Intermediate reversed an earlier advance and posted a downside key reversal today while Brent crude confirmed near-term resistance in the region of the $80. This action followed Iran's assertion that it will continue to pump and export oil by any means necessary. Downside follow through tomorrow would signal at least some consolidation of recent gains.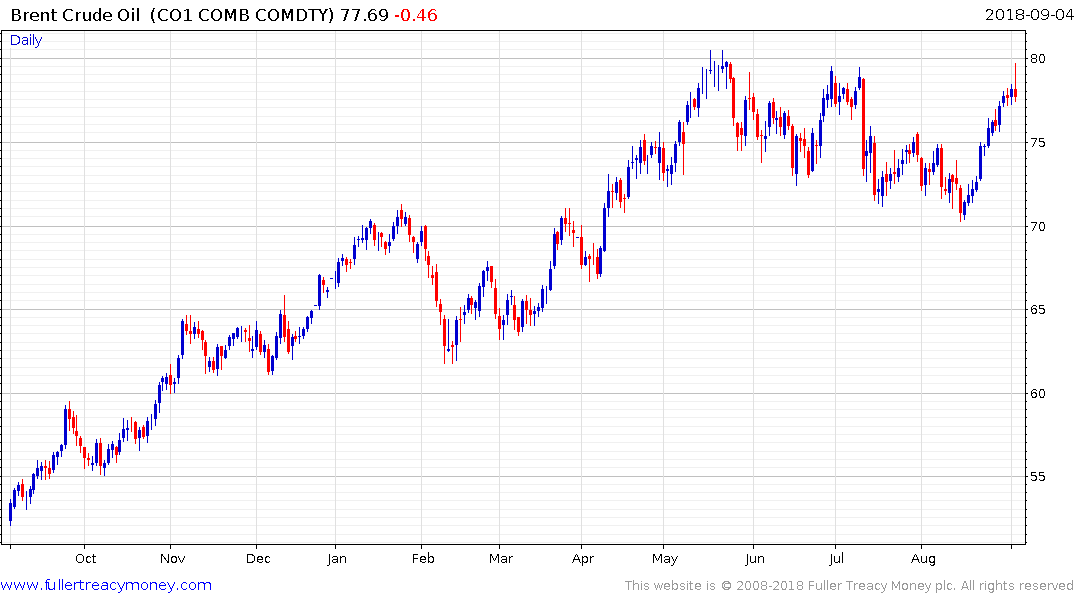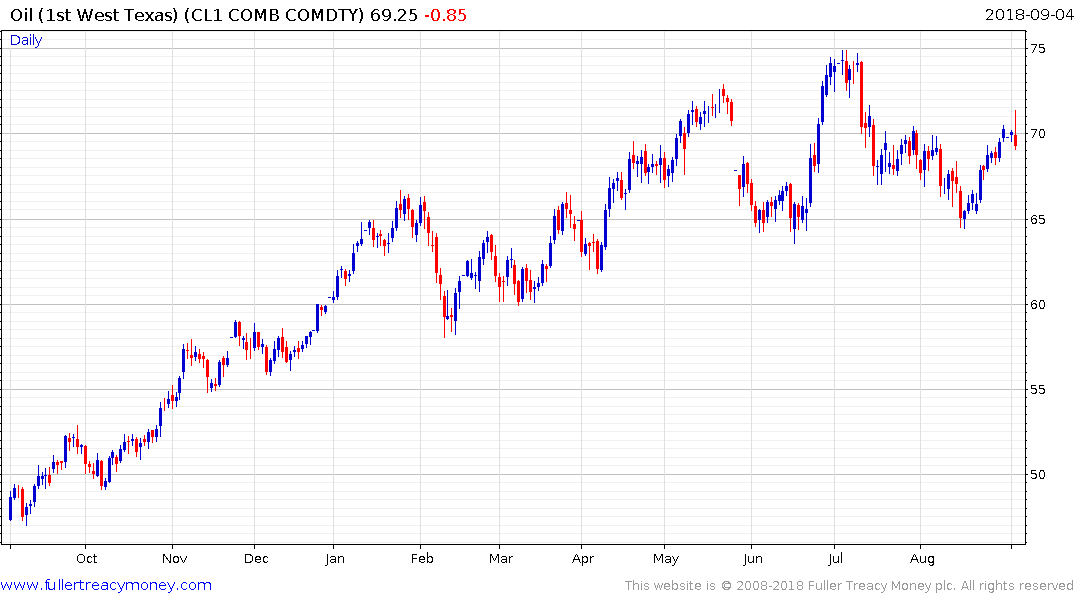 Back to top