Musings from the Oil Patch May 8th 2015
Thanks to a subscriber for this edition of Allen Brooks' ever interesting report. Here are two sections on Saudi Arabia and oil market dynamics respectively:
Besides Prince Mohammad bin Salman's role as minister of defense, which to date has not been a monumental success as the battle with the Iranian-backed Houthi rebels in Yemen has produced little other than destruction of that country and a humanitarian disaster, he also has been handed responsibility for the council dealing with economic reform. King Salman appointed Labor Minister Adel Fakeih, a former chairman of Savola Group, a food company, as minister of economy and planning. In January, King Salman appointed Azzam bin Mohammed Al-Dakhil, a board member on several private companies, as minister of education. He also named Mohammed Al Jadaan, an advisor to Morgan Stanley and Clifford Chase in Saudi Arabia, to head the capital markets authority. This is quite important as on June 15th the country's stock exchange will open to direct foreign investment. Saudi Arabia will become one of the largest emerging market indexes available to investors.

And

Two trends in the crude oil trading market will help shape the future of oil prices. One is the action of commodity traders who seem to have thrown in the towel in late March on their bets that oil prices would continue to fall. (See Exhibit 17 above.) The traders have since added to their long trades, meaning they expect prices to continue rising. But the ETFs for oil have suddenly witnessed huge outflows of money that will put downward pressure on crude oil prices as futures contracts, which the funds hold, are sold to meet the redemptions. The Wall Street Journal reported that one ETF, the United States Oil Fund LP, experienced a $2.7 billion cash outflow in April. That fund was holding about 11% of the June crude oil futures contracts' total open interest. Will the commodity traders tossing in their towels be the buyers of the contracts the ETFs are selling? If yes, then oil prices will not retreat. If the answer is no, then look for near-term downward pressure on oil futures prices.
Here is a link to the full report.

Saudi Arabia remains in a state of transformation both politically and economically as it responds to the elevation of a new generation to power, continued strife along just about all of its borders, energy price volatility and a massive young population. Opening up the country to direct foreign investment raises the question of what foreigners might be allowed to buy? The stock market is a natural destination for investment flows.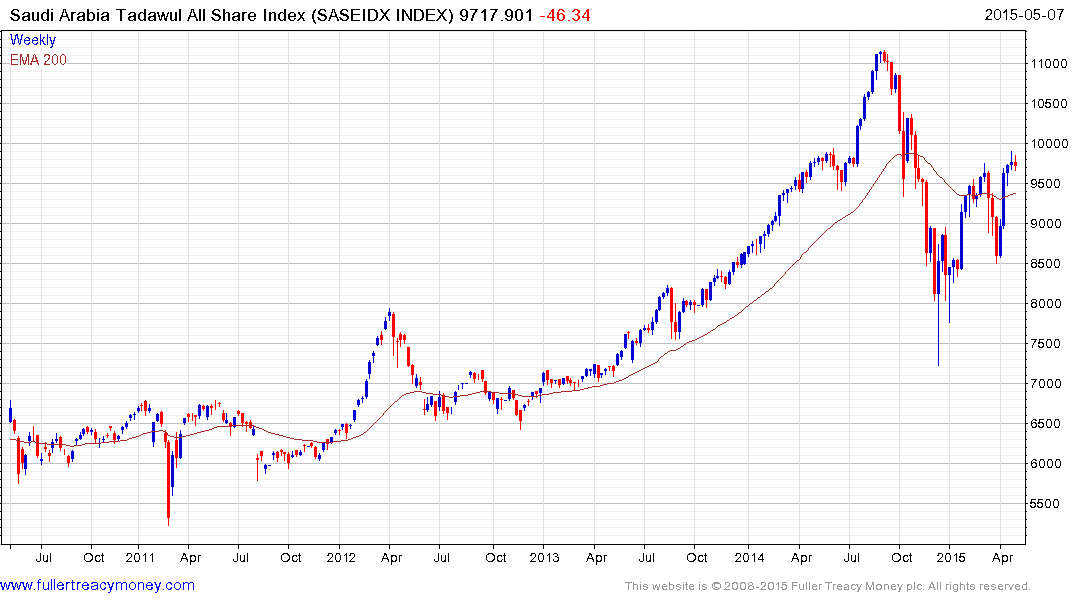 It hit a medium-term low near 7000 in December and has held a progression of higher reaction lows since. The provision of an avenue for foreign investment should represent a medium-term tailwind especially if oil prices stabilise.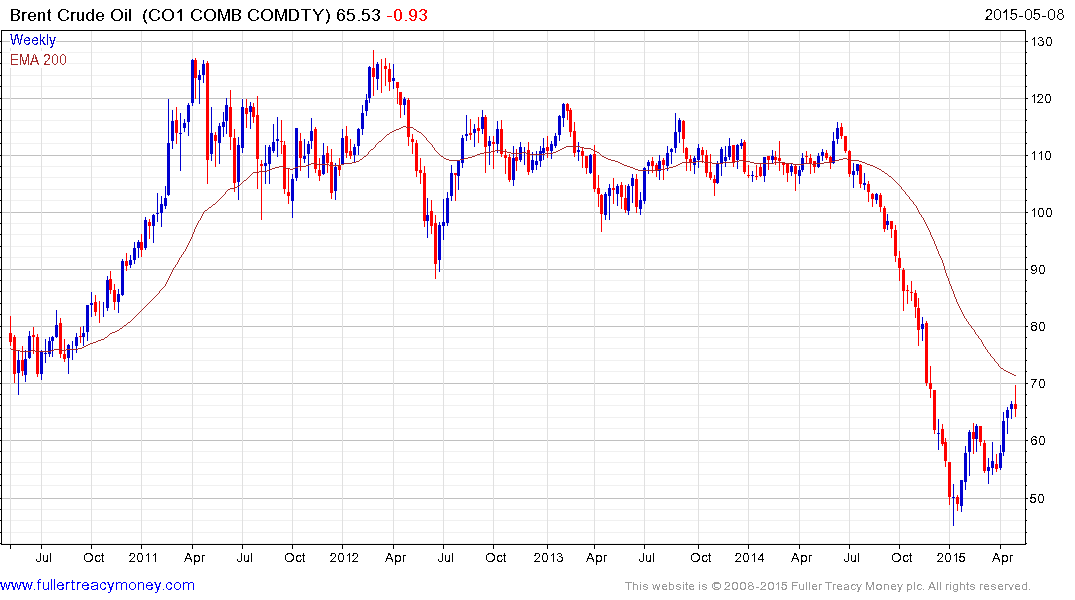 Oil prices have now closed the overextension relative to the trend mean. Some consolidation of recent gains below $70 is looking more likely than not. The extent to which prices find support above the March low near $52 will have a bearing on how well Brent Crude prices can be expected to recover from here.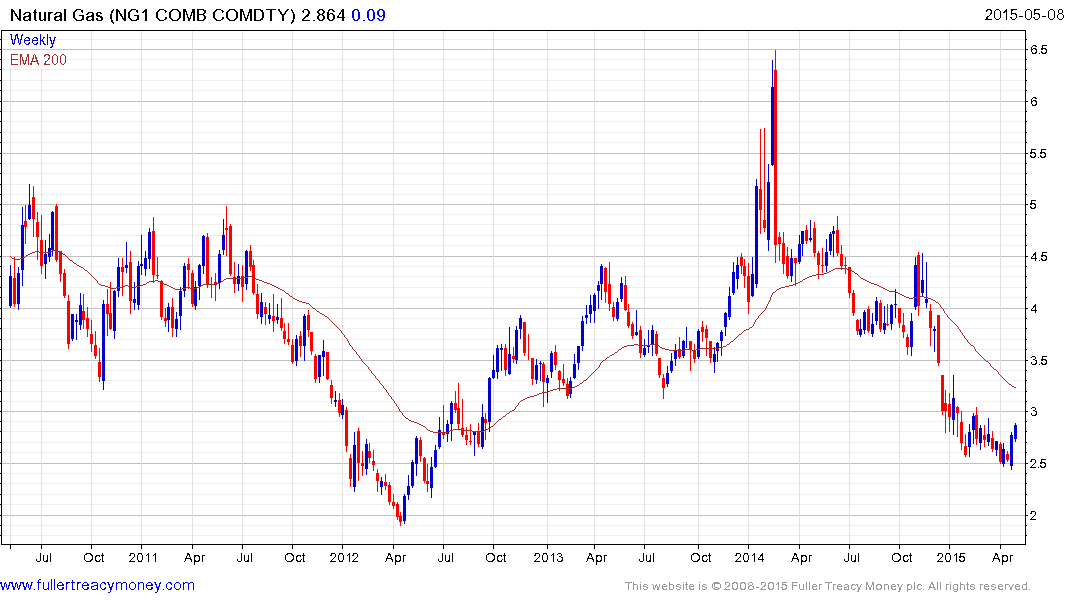 Natural gas prices posted an upside weekly key reversal in late April, confirming at least near-term support in the region of $2.50. This area represents the lower side of a six-year range and some additional upside follow through would bolster the case for additional higher to lateral ranging.
Back to top