Musings from the Oil Patch April 3rd 2019
Thanks to a subscriber for this edition of Allen Brooks' ever interesting report for PPHB. Here is a section on coal to gas power plant conversions:
With an investment of roughly 50% of the value of an operating coalfired power plant, the benefits of converting to natural gas for fuel can make economic sense, based on our estimates. However, as every technical article we read discussing fuel conversions pointed out, each project is different and requires an extensive analysis before reaching a conclusion. We will not bore you with the extended lists of issues to be considered. Natural gas makes for a cleaner environment and operating facility, and also requires less ongoing maintenance. Gas plants are also less labor intensive, which may become a greater consideration in the future with a tighter labor market and an aging labor force.

Given the amount of natural gas resources in the world, it would be nice to say that this conversion option is a panacea for the expensive decarbonization efforts currently being proposed. A global coal-to-gas conversion effort is not likely, even though we suspect many more switches could (may) be justified. As the economics of the Joliet conversion highlights, the plant moved from a baseload to peaking status, which could be justified by current energy economics. We doubt all regions have similar economics that facilitate such a move. The world will continue to remain dependent on an "all of the above" energy slate for ensuring everyone has access to cost-effective electricity.
Here is a link to the full report.


Natural gas prices went negative in Texas over the last couple of days, as a result of a surge in supply from the Permian. A couple of years ago there were negative electricity prices in the same region as a result of all the wind power. These market anomalies help to highlight just how prolific production can be. Meanwhile US oil production is in excess of 12 million barrels a day.
The economics of replacing or retooling coal fired power stations might have bene questionable over the last decade but with such low prices the economics of coal are deteriorating in the US market steadily.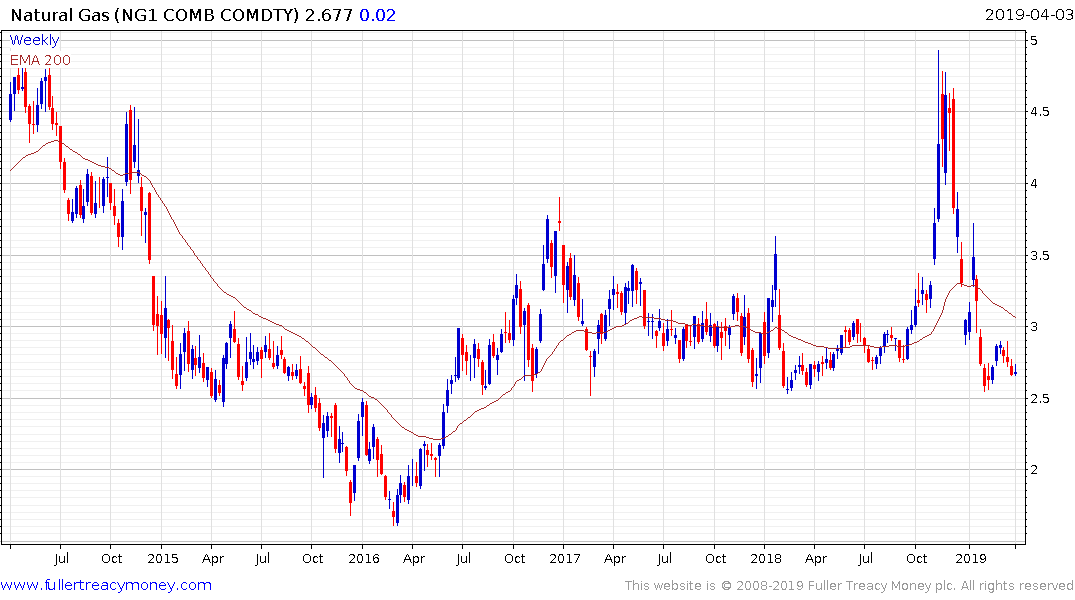 The Henry Hub price has halved since November and is back testing the psychological $2.50 area which has previously offered support. The evolution of the seaborne cargo market for LNG has contributed to UK natural gas prices declining sharply over the last four months. This has been an accelerated decline and even with a supply dominated environment today's steadying suggests scope for a rebound.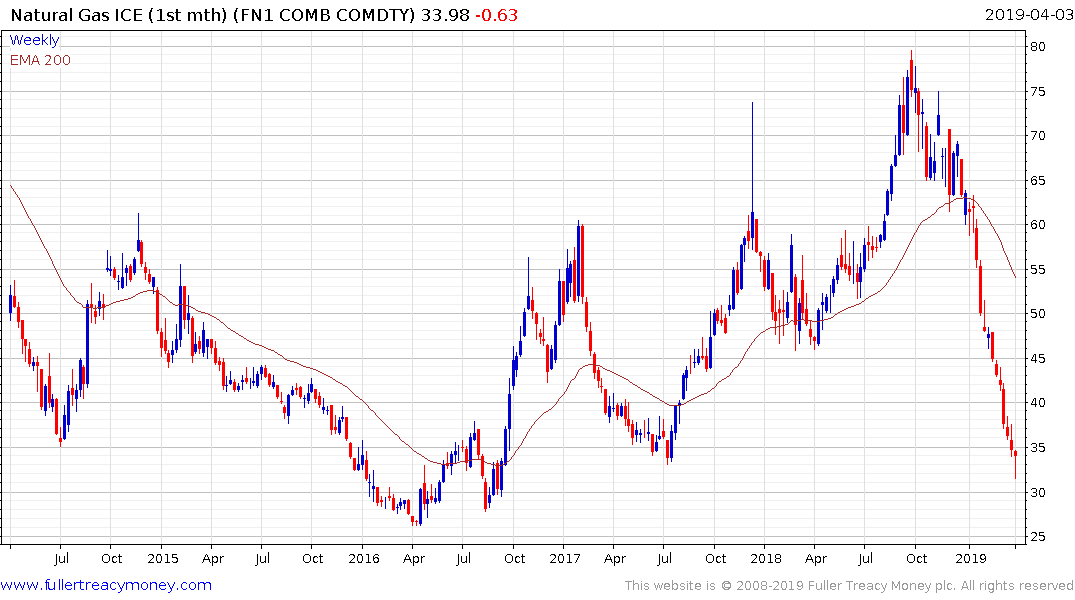 Longer-term natural gas is a no brainer for delivering on lower emissions and cheaper energy which is a tailwind to global growth.
Back to top