More Lean, More Green
Thanks to a subscriber for this report from Goldman Sachs dated June 5th which is no less relevant today and may be of interest to subscribers. Here is a section:
We expect the costs of wind and solar to fall below the level of European power prices in the early 2020s (Exhibit 4). As costs fall below the price of the marginal technology, we expect utilities to ramp up their renewables installations, to keep/gain market share in the generation mix. We expect this to significantly change the generation mix in Europe, and would expect thermal technologies (mainly coal and gas) to be negatively impacted in terms of output. We would expect most governments (aside from those keen to protect a particular technology, such as domestic coal) to support this, as it should help reduce carbon emissions and lower electricity tariffs.

Profits for wind developers/manufacturers to accelerate We estimate that the reduction in costs for wind/solar that we forecast will trigger a 30% step-up in annual global renewables investment (MWs) globally, post 2020, for the main European developers (Exhibit 7). We expect this trend to accelerate net income growth to c.2.5% (2017-36E) from 1.5% currently (Exhibit 8).

For the European wind turbine manufacturers, we expect an average step-up in annual revenues of c.17% globally over 2017-36E, vs. 2017E (9 pp higher than previously anticipated), boosting annual net income by 58%. We estimate that this will support an equity value c.15% higher than we previously anticipated for the manufacturers.

Our forecasts assume a significant change in the generation mix only in Europe: therefore, we would see upside to our renewables estimates if we were to extrapolate this globally.
Here is a link to the full report.

When thinking about the march of technology we need to force ourselves to think about the consequences of something that is happening today on the future. The pace of innovation is accelerating; often in an exponential manner so the linear trajectory of our personal experience is often not the best way to think about the how markets will evolve. It would be easy to look at the wind or solar sector today and conclude it is not yet competitive but technology is changing so quickly that it is almost inevitable it will be cost competitive in future. That is the whole point of the exponential way of thinking Ray Kurzweil pioneered.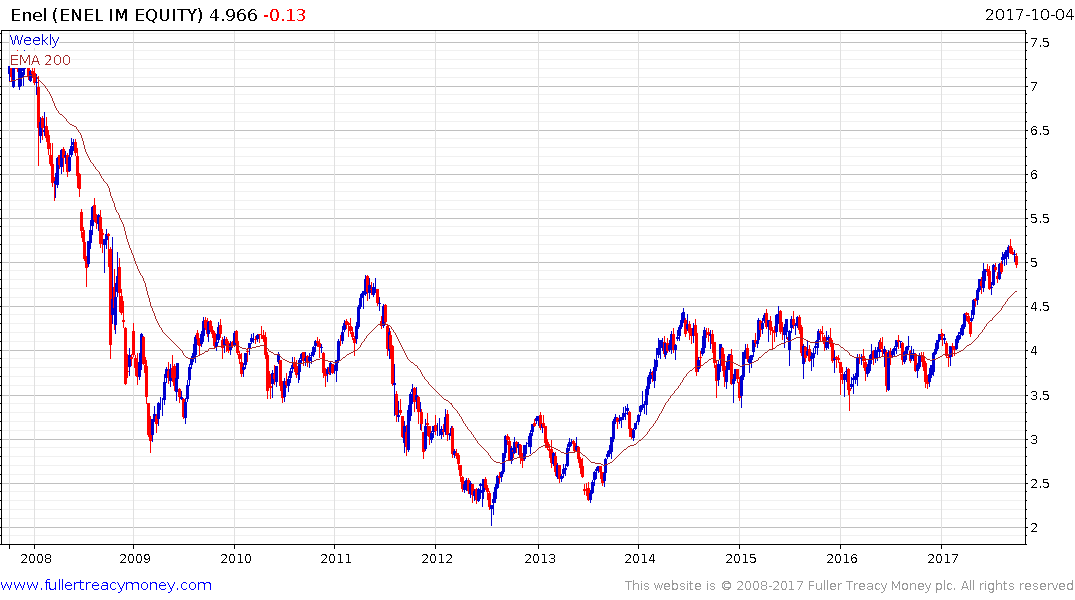 I was interested to see Enel listed as one of the major players on wind in this report since it is traditionally viewed as a utility company. The share briefly surmounted the €5 area last month and a process of consolidation is now underway. However, a sustained move below the trend mean would be required to question medium-term scope for additional upside.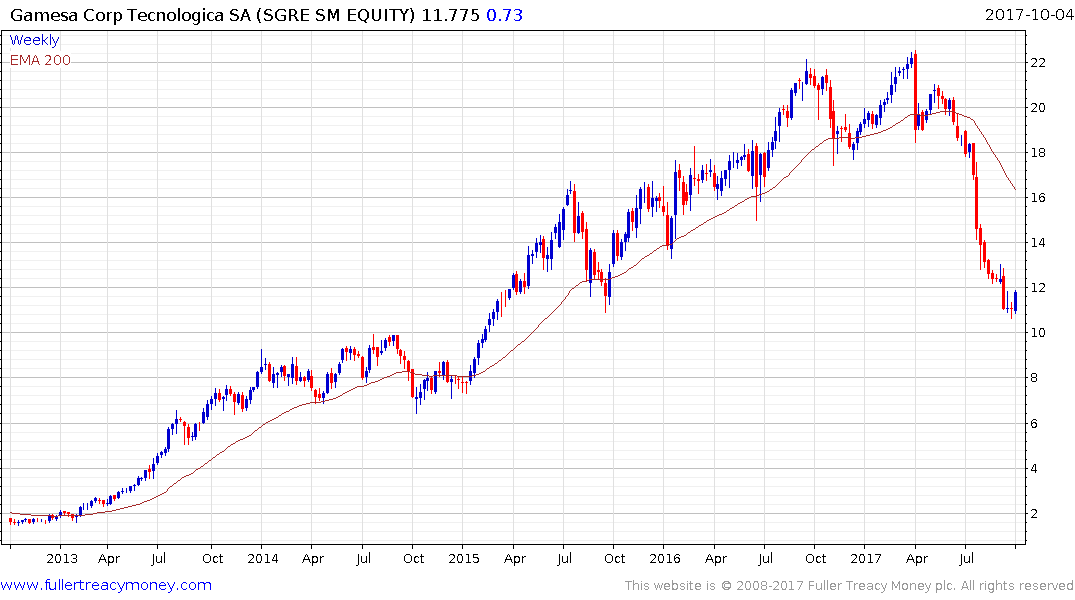 Gamesa rallied last week to at least check its downtrend; raising potential for a reversionary move.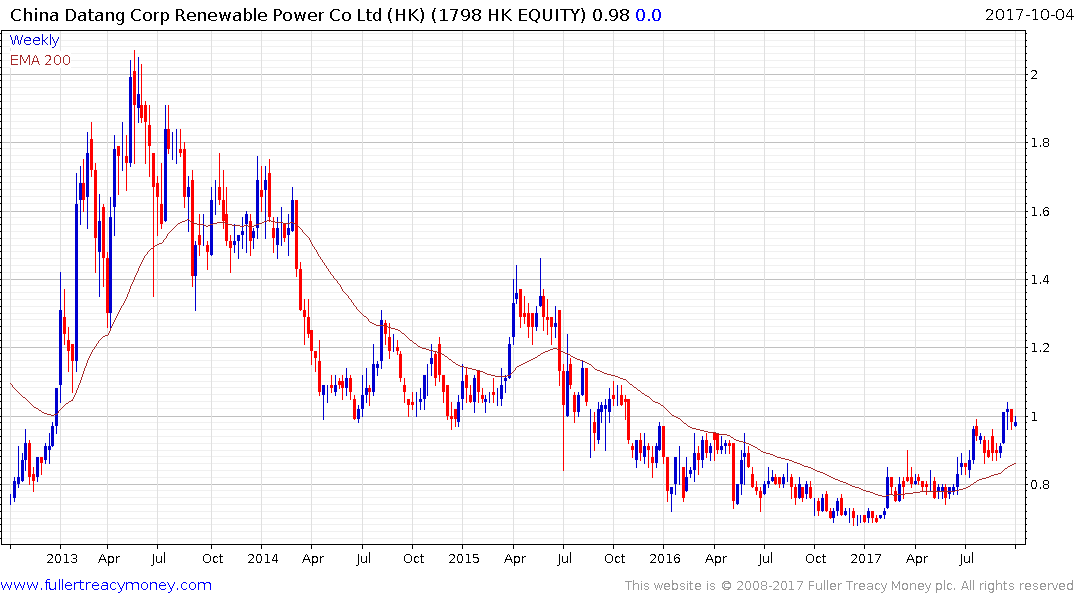 China Datang Corp Renewable Power remains on a recovery trajectory and has held a progression of higher reaction lows this year.
Back to top