Microsoft to Buy Activision Blizzard in $69 Billion Gaming Deal
This article from Bloomberg may be of interest to subscribers. Here is a section:
Microsoft Corp. said it's buying Activision Blizzard Inc. in a $68.7 billion deal, uniting two of the biggest forces in video games.

In its largest purchase ever, Microsoft will pay $95 a share in cash for one of the U.S.'s biggest gaming publishers, known for titles like Call of Duty and World of Warcraft but which is also grappling with a cultural upheaval over its treatment of women. Activision Chief Executive Officer Bobby Kotick will continue to serve in that role, Microsoft said. Once the deal closes, the Activision Blizzard business will report to Phil Spencer, who heads Microsoft Gaming.

Adding Activision's stable of popular titles will help Microsoft expand its own offerings for the Xbox console and better compete with rival Sony Corp.'s PlayStation. Activision has a long history with the Xbox. The publisher's largest franchise, Call of Duty, became successful largely due to Microsoft's innovative online platform Xbox Live, which allows players to connect for multiplayer matches. Most of Activision's games are published on Xbox consoles.

"This acquisition will accelerate the growth in Microsoft's gaming business across mobile, PC, console and cloud and will provide building blocks for the metaverse," Microsoft said in a statement Tuesday.

One of the industry's most legendary publishers, Activision has been mired in controversy for months amid several lawsuits over allegations of gender discrimination and harassment. Kotick, who has led the company for three decades, has been under pressure from employees to resign. The scandal has taken a toll on a company already struggling to adapt to the end of a pandemic-fueled video game boom. In November, Activision delayed two of its most anticipated games and gave a sales forecast for the fourth quarter that fell short of Wall Street's expectations, sending the shares plunging.
Activision's culture of ignoring and covering up sexual harassment has been the central factor in the share losing so much of its value over the last 12 months. It poisoned the brand from the perspective of female gamers. News yesterday that a large number of executives were fired was probably a condition set by Microsoft for the purchase. They will certainly wish to begin the merger with a clean slate.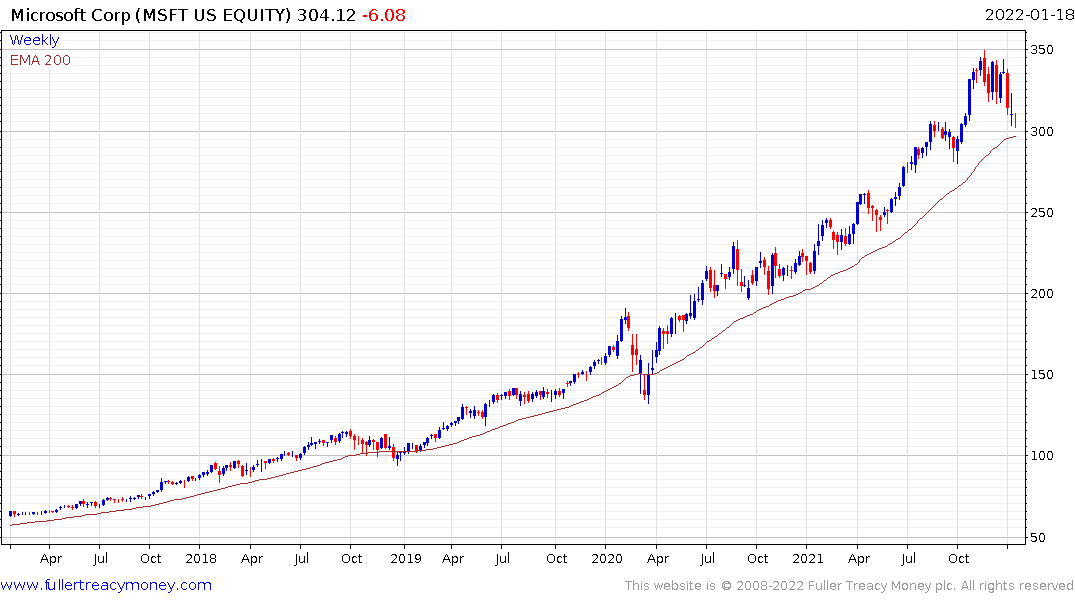 Meanwhile, Activision has $9.7 billion in cash, little debt, and free cash flow of $2.8 billion up to September. The purchase price of $95 a share allows for those attributes but it does not appear to be an overly ambitious premium considering the assets Microsoft is purchasing. It's not too much of a stretch to think Microsoft is getting a bargain at this valuation.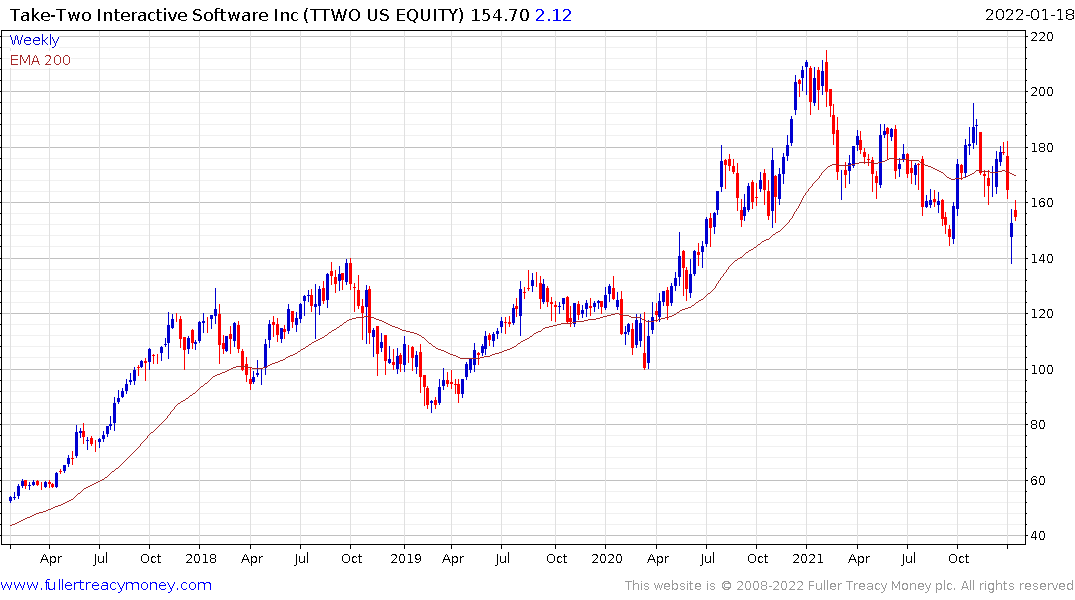 Take Two Software announced its $11 billion purchase of Zynga yesterday. That represents a big bet on mobile games. There is a statistic often quoted in the media that 46% of gamers are female. It's probably true but the statement hides a lot of nuances. Most PC and console gamers are male and mobile gamers are mostly women. The demographics skew even further in that most male gamers are young to their early thirties whereas most female gamers are older.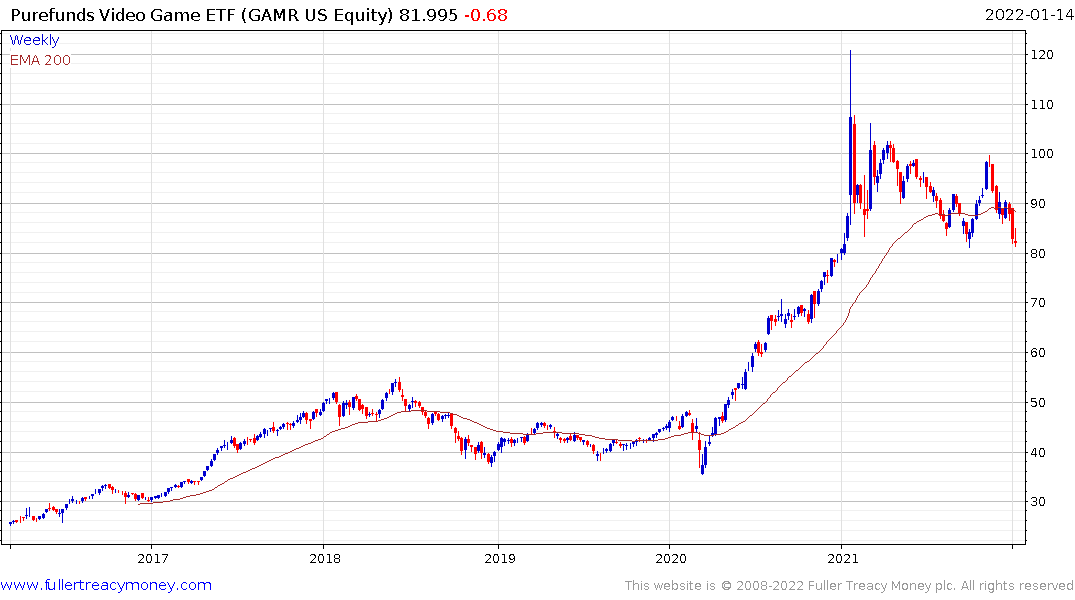 The Wedbush ETFMG Video Game Tech ETF (GAMR) surged in 2020 but has been ranging for the last year. It is now testing the lower side of that range. The pick-up in M&A activity is a positive but rising interest rates and pandemic windfalls being spent down are balancing out that factor at present. It appears likely that some consolidation of the industry is afoot that will reduce the large number of small companies in the sector through mergers or attrition.
Back to top