Many Rivers to Cross Decarbonization breakthroughs and challenges
Thanks to a subscriber for this report from J.P. Morgan Private Bank which may be or interest. Here is a section:
New York. This is more of a theoretical exercise, since in NY, wind/solar comprise only 3% of electricity generation. But in principle, NY could also reduce CO2 emissions to 90 MT per GWh in exchange for a ~15% increase in system costs. One difference vs California is that NY's build-out would start from a much lower base. The other difference is that storage is less optimal given lower NY solar capacity factors. Instead, a more cost-effective approach to reaching the deeper 60% emissions reduction target would be to build more wind/solar and discard ("curtail") the unused amount, and not build any storage.

Conclusions. Scale and innovation are creating cost-benefit tradeoffs for decarbonizing the grid that are more favorable than they were just a few years ago, even when including backup thermal power costs. However, this is likely to be a gradual process rather than an immediate one. Bottlenecks of the past were primarily related to the high capital cost of wind, solar and storage equipment. The next phase of the renewable electricity journey involves bottlenecks of the future: public policy and the construction/cost of transmission are two of the larger ones7. As is usually the case with renewables, there's a lot of hyperbole out there. The likely trajectory: renewables meet around one third of US electricity demand in 2040, with fossil fuels still providing almost twice that amount.
Energy storage solutions have been evolving for a long time but the advances in battery technology has potential to revolutionise the sector. However he cost of those batteries still needs to come down a lot for them to truly have a transformational impact on the cost of generating and storing energy. What is clear from the above report is that the continued build out of renewable energy solutions, with or without storage, represents an additional cost for consumers over the lengthy medium term without a major advancement in battery technology.

That's not an ideal solution since what we need is more cheap abundant energy. Right now we are getting that in the natural gas market. The price at Henry Hub is a shade above $3 and moves above $4 have been difficult to sustain over much of the last 8 eight years. Unconventional drillers locked in futures prices for oil at around $50 over the first few months of the year so they will be producing oil and gas profitably for at least another 12 months regardless of what the price moves to. That suggests there is likely going to be ample supply for the foreseeable future.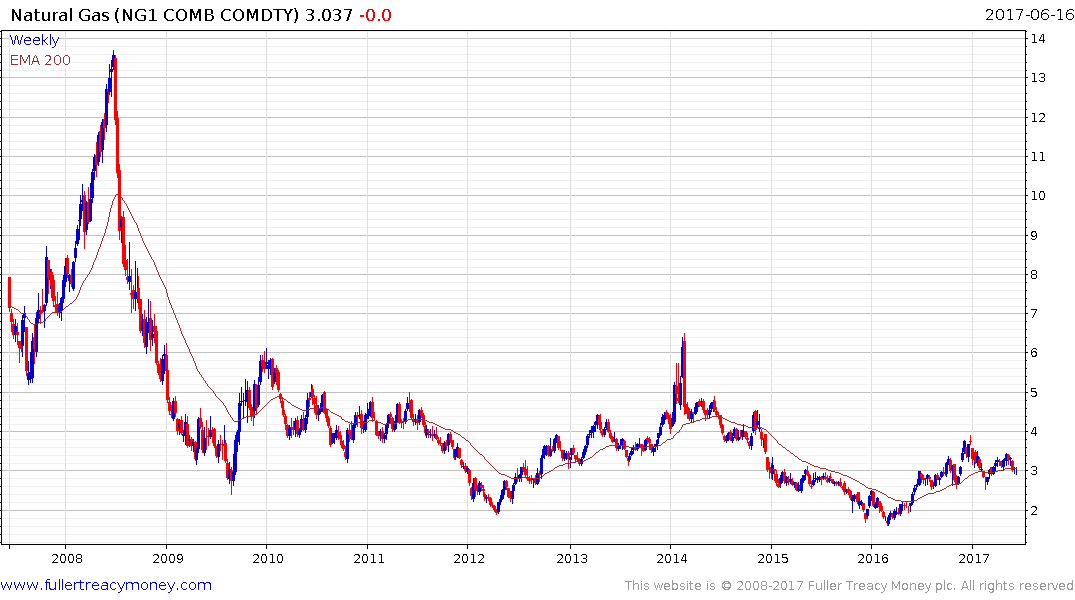 Low fossil fuel prices represent a significant headwind for renewables particularly if subsidies are removed. That remains an open question for the renewable sector and with the oil price oversold in the short-term, but in a volatile medium-term range, the dependence on technological innovation to drive profit growth is only increasing.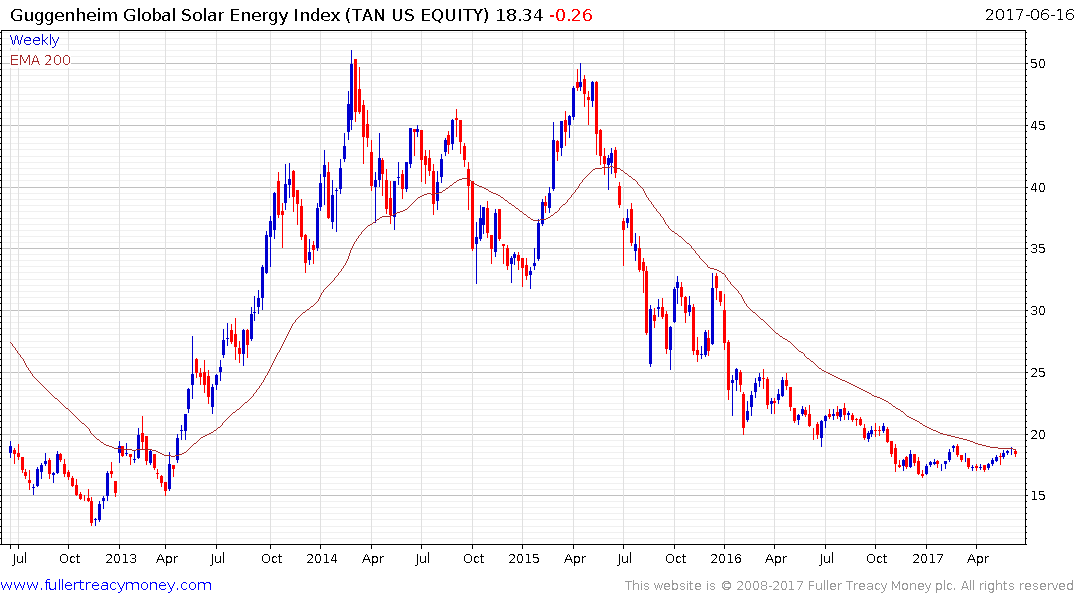 The Guggenheim Solar ETF has been unable to sustain a move above $20 while oil prices have been below $60.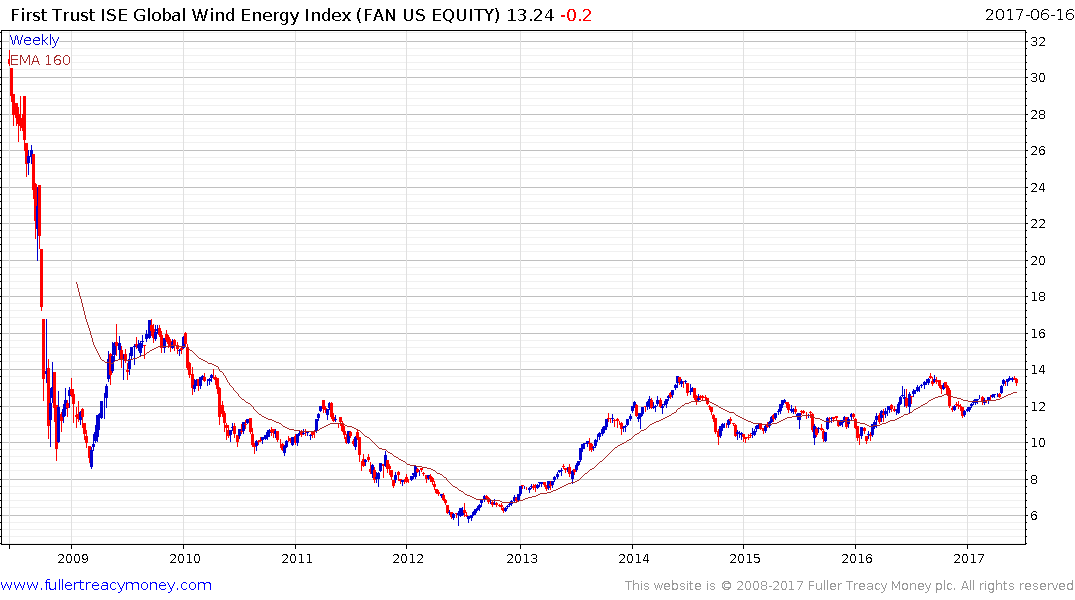 Meanwhile the First Trust Global Wind Energy ETF has encountered resistance in the region of the upper side of a three-year range.
Back to top