Lithium-rich countries risk missing the boat on electric batteries boom
This article by Cecilia Jamasmie for Mining.com may be of interest to subscribers. Here is a section:
As Tesla Motors begins to build the world's largest lithium-ion battery in Australia and other vehicle makers such as Volvo get on board the electric vehicles train, concerns are rising over the environmental footprint of mining that and other materials used in car batteries, as well as their eventual disposal.

According to analysts at UBS, by 2025 the market will need 12 times the battery capacity currently available. At the same time, only 5% of lithium-ion batteries get recycled, versus more than 90% of those used in conventional vehicles, reports Financial Times:

"One of the challenges of making battery recycling economically viable is the quantity of battery material that is needed to keep utilisation rates of recycling facilities sufficiently high," say analysts at Morgan Stanley. "The risk, therefore, is there may not be the necessary infrastructure in place in time for the first significant wave of EV batteries to reach end of life."

Demand for the commodity has been rising as of late, which in turn has caused prices to more than double in the past 18 months.

The need for the metal is expected to triple by 2025, but not all the countries rich in lithium are taking advantage of the boom. At the same time, new actors are emerging worldwide.
This article carries a number of interesting graphics on which countries have the largest lithium reserves and which are the largest producers. With demand for the metal expected to multiply over the next decade a supply inelasticity meets rising demand growth model is in place at least until the necessary infrastructure to produce and recycle the metal has been built which could take another few years.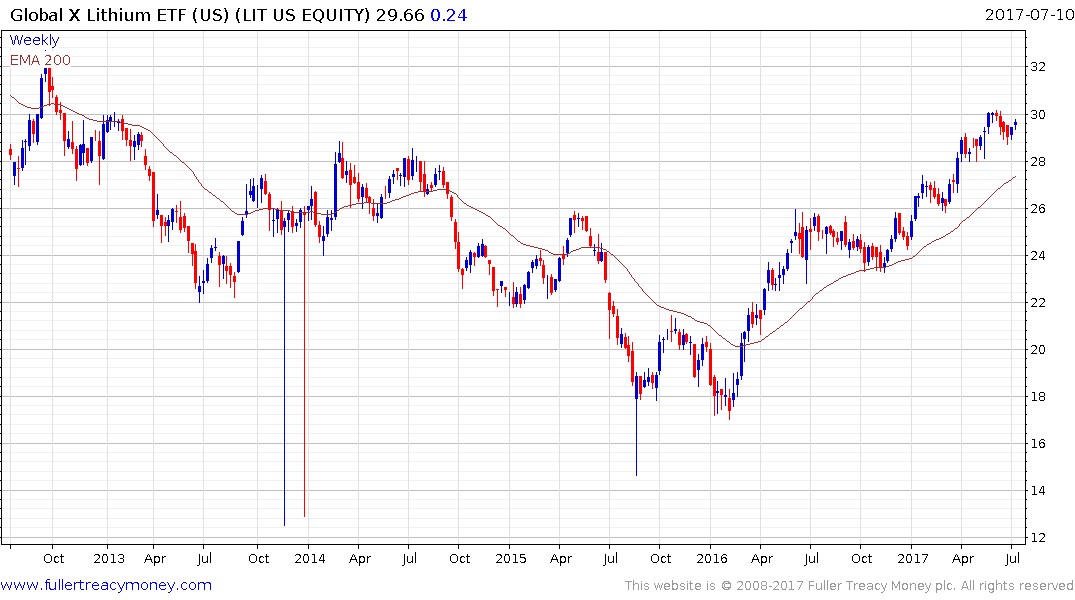 The Global X Lithium and Battery Tech ETF has been trending higher since late 2015 and a sustained move below the trend mean would be required to question medium-term upside potential.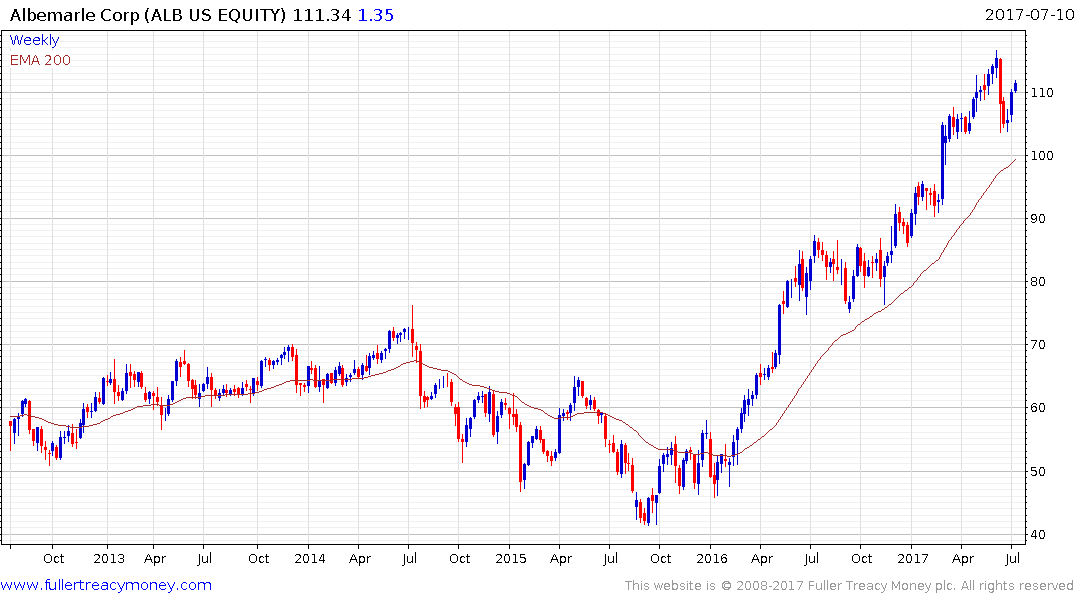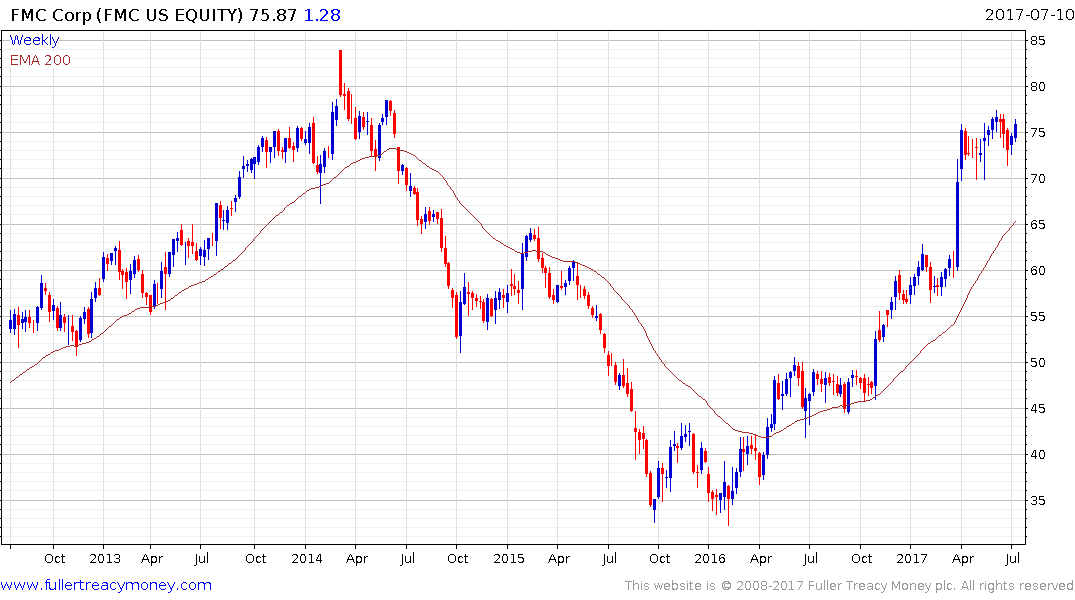 Among lithium miners Albemarle and FMC Corp might not be pureplays but they are among the largest producers and have some of the most consistent uptrends.
Back to top