Lidar Makers Jump After Report on Apple's Autonomous Car Plans
This article by Divya Balji and Crystal Kim for Bloomberg may be of interest to subscribers. Here it is in full:
Some lidar suppliers gained Tuesday after Reuters reported that Apple Inc. plans to build a self-driving car for consumers and is tapping outside partners for elements of the system as it develops its own battery technology.

Apple is approaching companies for some parts, including lidar sensors that provide autonomous cars with a real-time, 3-D view of the world, the report said, citing unidentified people familiar with the matter.

Lidar supplier Luminar Technologies Inc. rose as much as 12% on Tuesday, while Velodyne Lidar Inc. surged 16%. Blank-check firms that are bringing more lidar players to the market also advanced: InterPrivate Acquisition Corp. climbed 17%, while Collective Growth Corp. jumped as much as 24%.

Apple has been working on driverless car technology since 2014, but pared back its ambitions from a full-fledged vehicle in 2017, Bloomberg News has reported. Since then, Apple has been working on the underlying autonomous system. The company has been deciding whether to attach this system to its own car, or existing vehicles, or to partner with an established carmaker, Bloomberg News reported earlier this month.
Apple enjoys an almost 40% gross margin on its iPhones and tablets. Porsche has about a 47% gross margin on the 911 and Ferrari has a more than 50% gross margin on its cars. Tesla's is 16.5%. Toyota's is 18% and Volkswagen's is 19.5%. No mass market producer has been able to achieve margins on the scale technology companies are accustomed to.
There has also never been an automotive company that deployed the OEM business model. They all still maintain their own factories. Sergio Marchionne opined that it was the future of the industry in 2015. Every company relying on its own manufacturing and engineering is an enormous waste of resources which is why his presentation was titled "Confessions of a Capital Junkie"
Apple does not have it own factories. It's a design company that takes existing technologies and puts them together in novel ways that are newly attractive to consumers. Therefore, the question for the automotive sector is whether Apple has concluded batteries are commodities in just the same way they are for phones. Since they are the biggest cost in a vehicle and costs are likely to trend lower, the value chain is in software. It makes sense to outsource everything else. That's great news for China's massive investments in battery manufacturing capacity.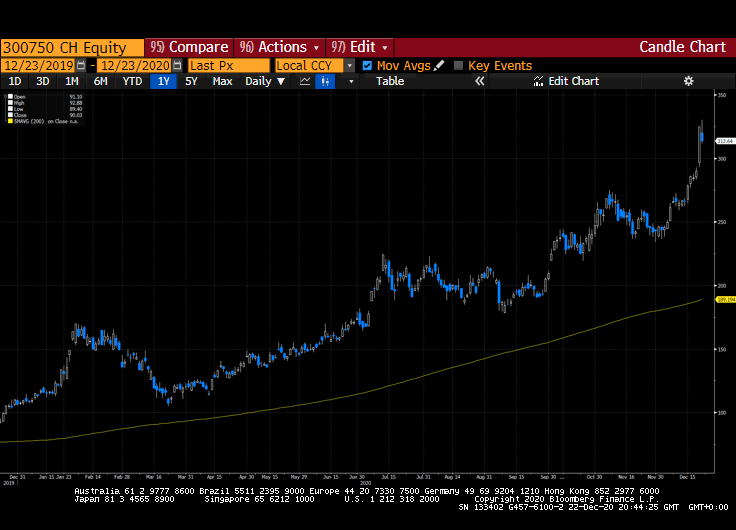 It's terrible news for struggling automakers in Europe and North America where massive rationalisation and consolidation will be required to have any hope for competing.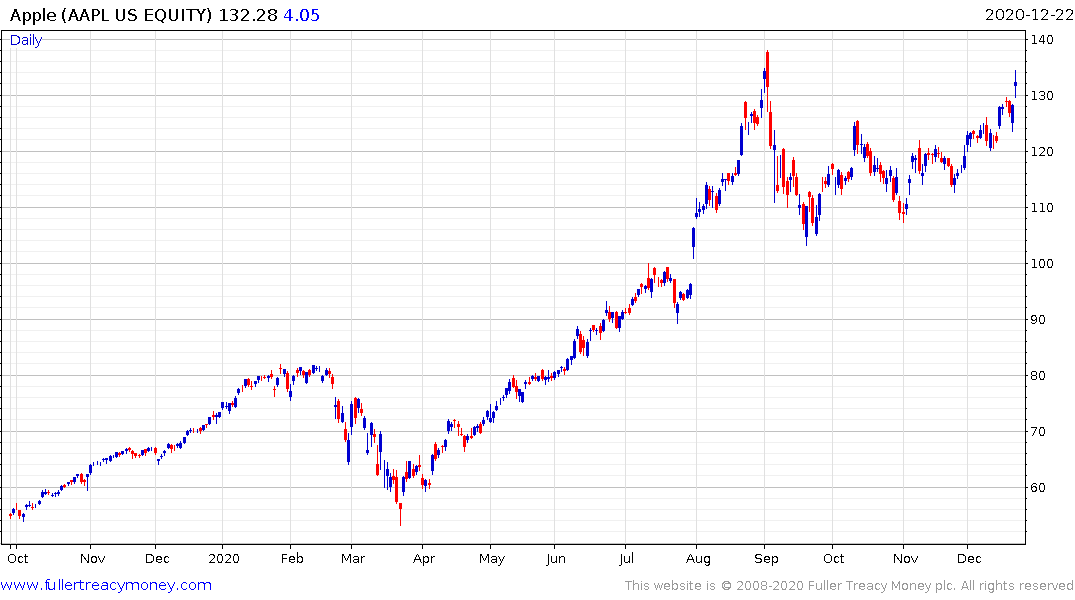 Apple needed to come with a plan for what do with all its cash and a justification for its valuation. This is a candidate but the share is awfully high and the 2024 timeline for a product suggest reminds me of the adage "there is many a slip between the cup and the lip". Apple is far from the only company chasing autonomy and that is unlikely to become a commoditised product in the near term.
Back to top