Letter to the Editor of the New York Times from Sunrun's CEO
I thought this letter by Lynn Jurich may be of interest to subscribers. Here it is in full:
"After Rapid Growth, Rooftop Solar Programs Dim Under Pressure From Utility Lobbyists" (news article, July 9) got it right that traditional utilities are fighting to undercut competition and customer choice by targeting state solar policies, "particularly net metering, which credits solar customers for the electricity they generate but do not use and send back to the grid."

Rooftop solar growth, however, is inevitable. More than one million consumers across the country are already powering their homes with rooftop solar. By 2022, residential solar capacity will more than triple, according to GTM Research estimates.

The utility lobby is intentionally distracting regulators from focusing on the real threat to affordable energy: billions of dollars of grid expansion proposals with virtually guaranteed profits and requests to subsidize nuclear plants. Rooftop solar competition forces utilities to control their costs.

?Policy leaders who dig into the facts know that rooftop solar, plus home batteries for solar storage, will modernize our grid, provide more affordable clean power to everyone and create more American jobs.
The combative tone of this letter to the editors highlights the fact that the battle between utilities and solar companies is far from over. If we distil the arguments down to their core. Utilities have a vested interest in preserving their near monopoly on supply of electricity and the grid on which it travels. Solar companies want to create as large a market for their products as possible and rooftops are an important part of their growth strategy. To that end they have developed innovative pricing models and relied on sharing the grid so electricity can be sold.

The solar sector trended lower for most of 2016 following Nevada's decision in favour of utilities, which forced a number of companies to quit one of the USA's sunniest states. However, the primary bullish feature of solar is that the technology it sells is improving all the time as new discoveries are commercialises. The relative cost of solar continues to improve and availability of storage solutions, while currently rather expensive, represent a gamechanger for the sector. The caveat to this bullish outlook is that manufacturing solar cells remains a highly competitve business and there have already been a number of backruptcies in the sector.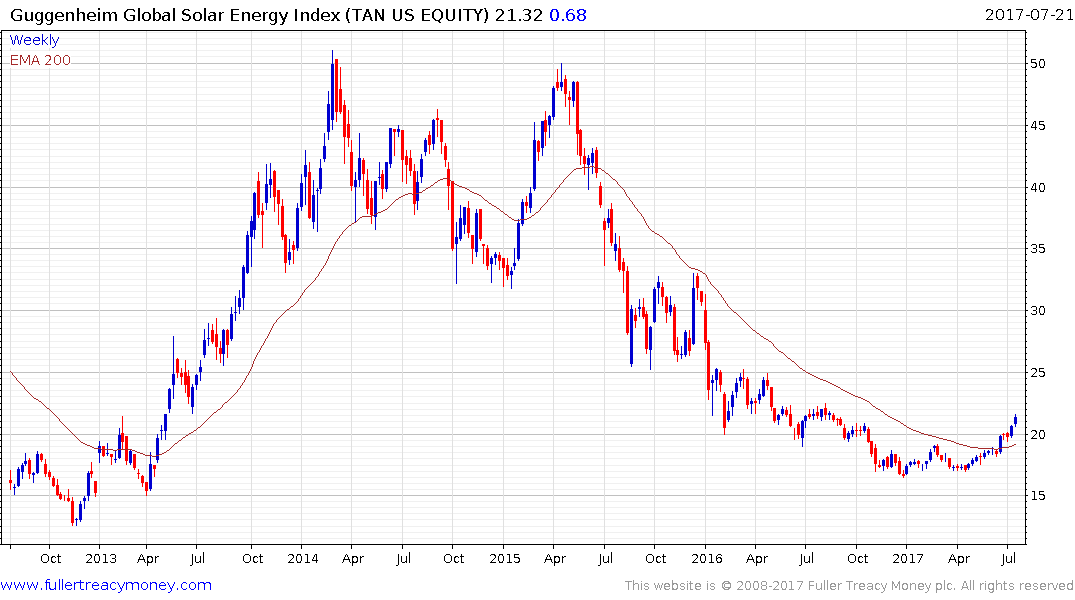 The Guggenheim Solar ETF has held an upward bias this year, and the pace of the advance picked up in June as the medium-term downtrend was broken. A sustained move below the trend mean would now be required to question medium-term recovery potential.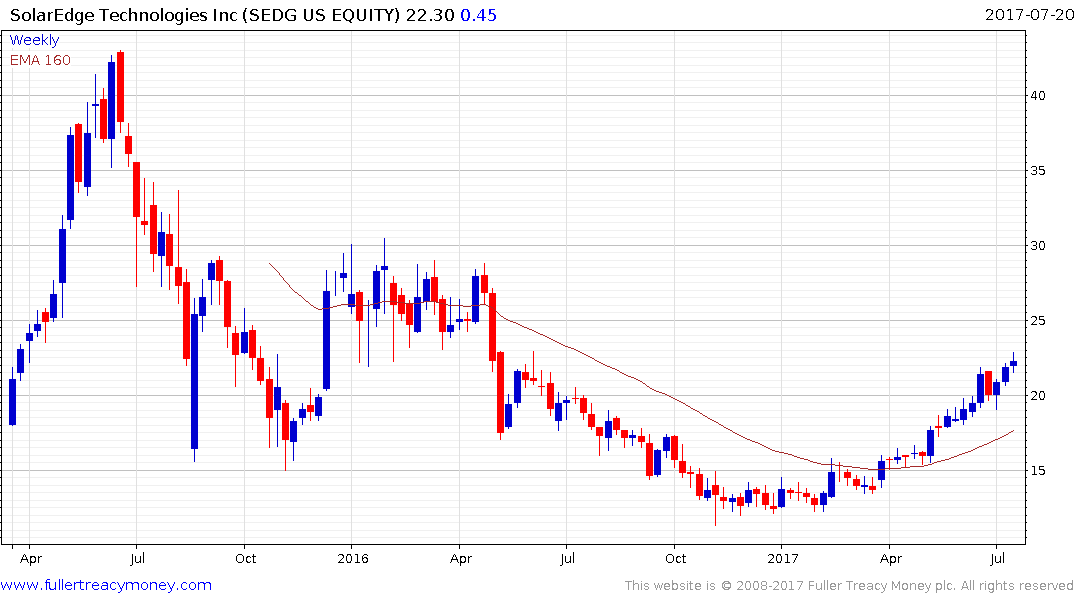 SolarEdge has been among the sector's leading performers this week; holding a progression of higher reaction lows since November.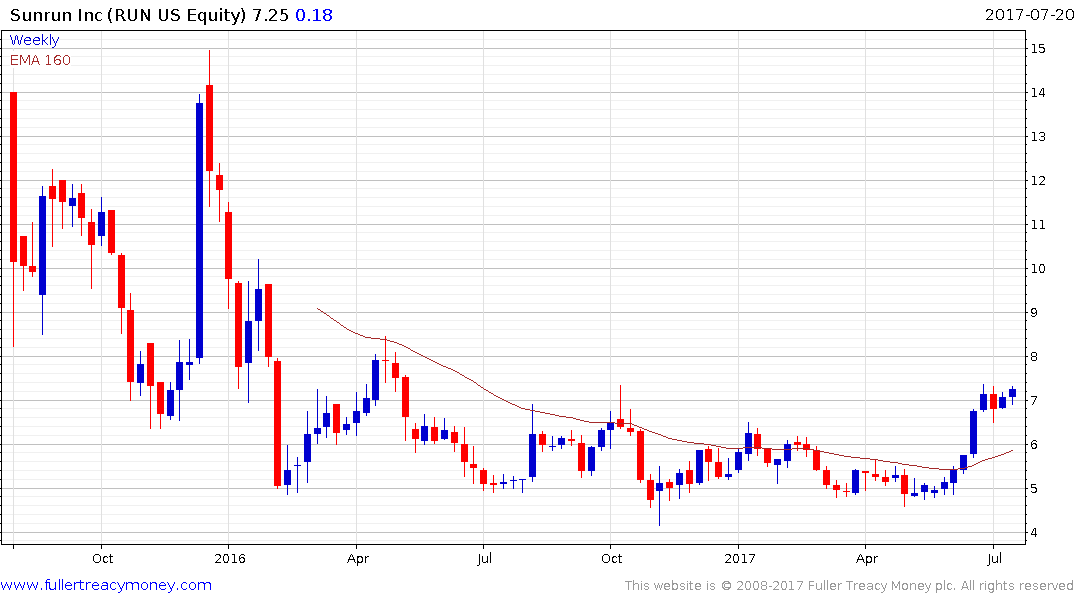 Sunrun rallied to break its progression of lower rally highs last month.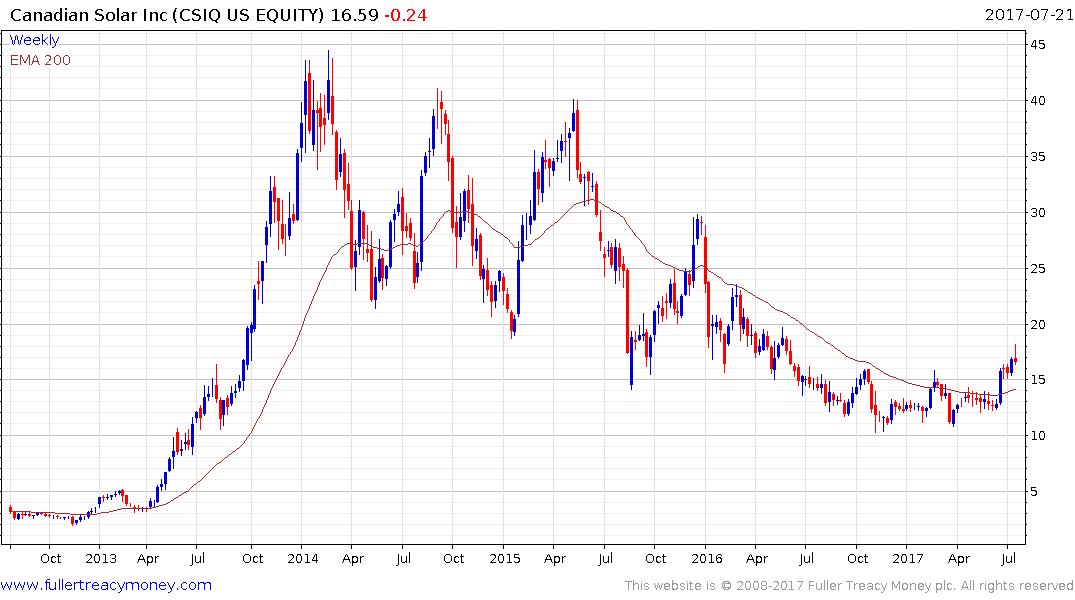 Canadian Solar rallied to break its downtrend in late June.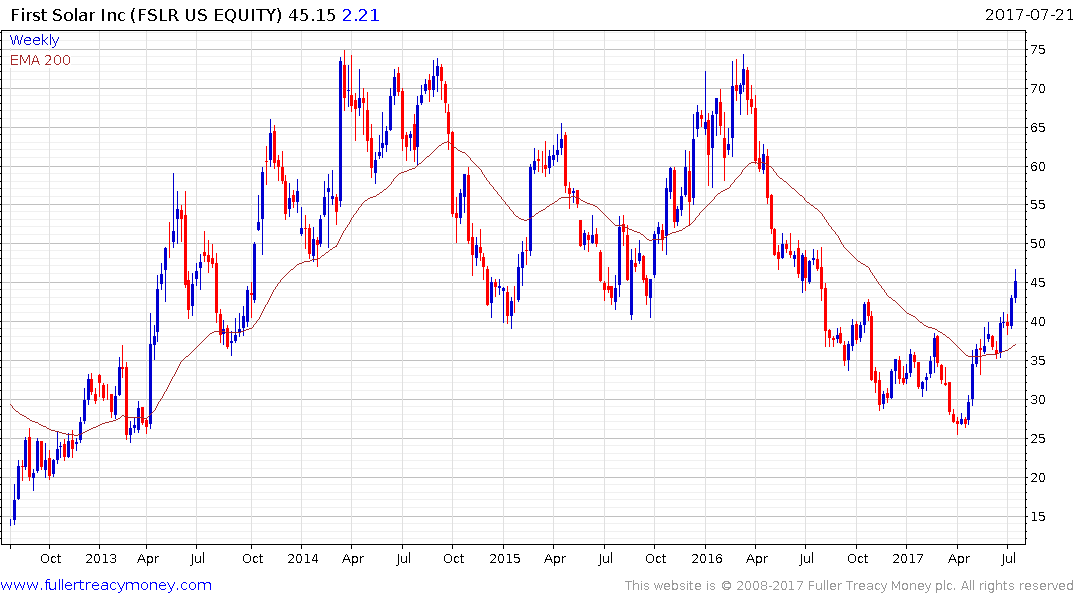 First Solar bottomed in April and rallied impressively since to break the medium-term progression of lower rally highs.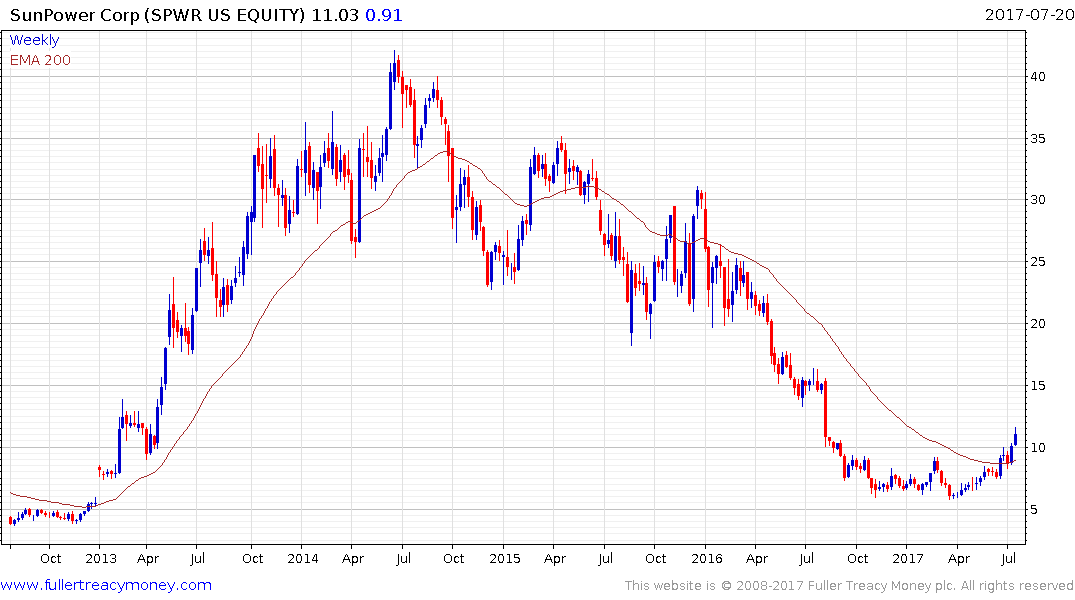 SunPower Corp broke successfully above its trend mean last week.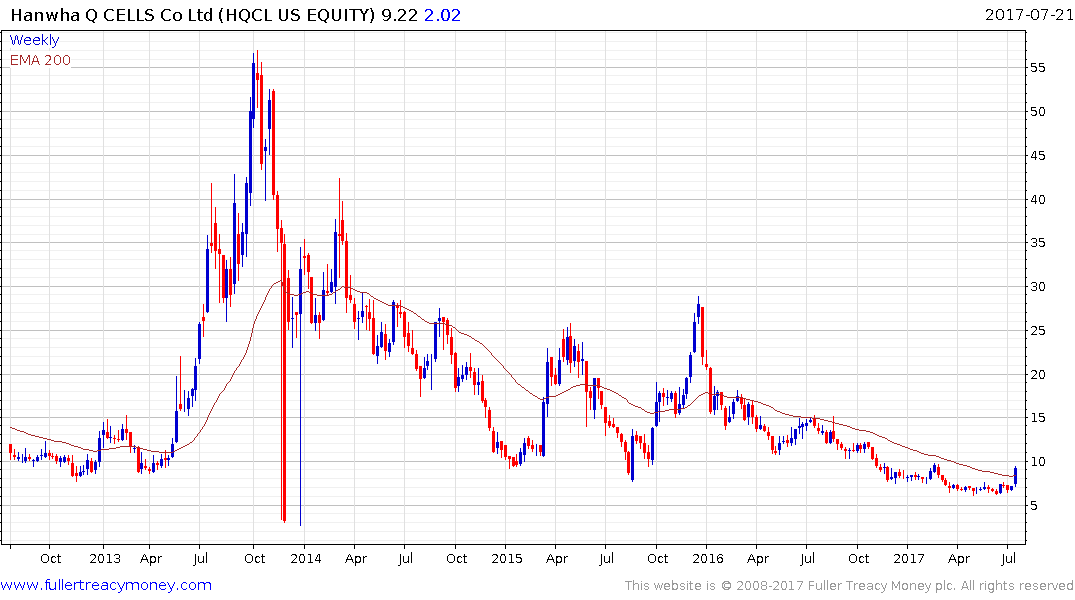 Hanwha Q Cells rallied to break its downtrend this week.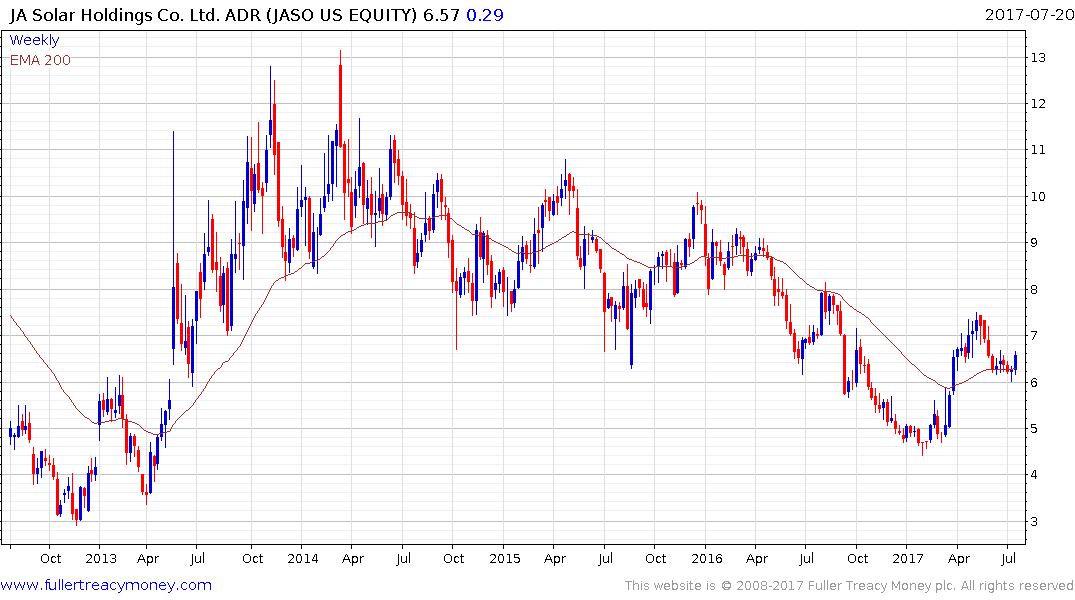 JA Solar found support in the region of the trend mean this week.
Back to top