Is an inflation resurgence credible?
At the end of last year, a return of inflation was assumed to be inevitable with the 10-year Treasury yield trading comfortably above 3%, commodity prices recovering, wages marching higher, full employment and high capacity utilisation. The perspective could not be more different today.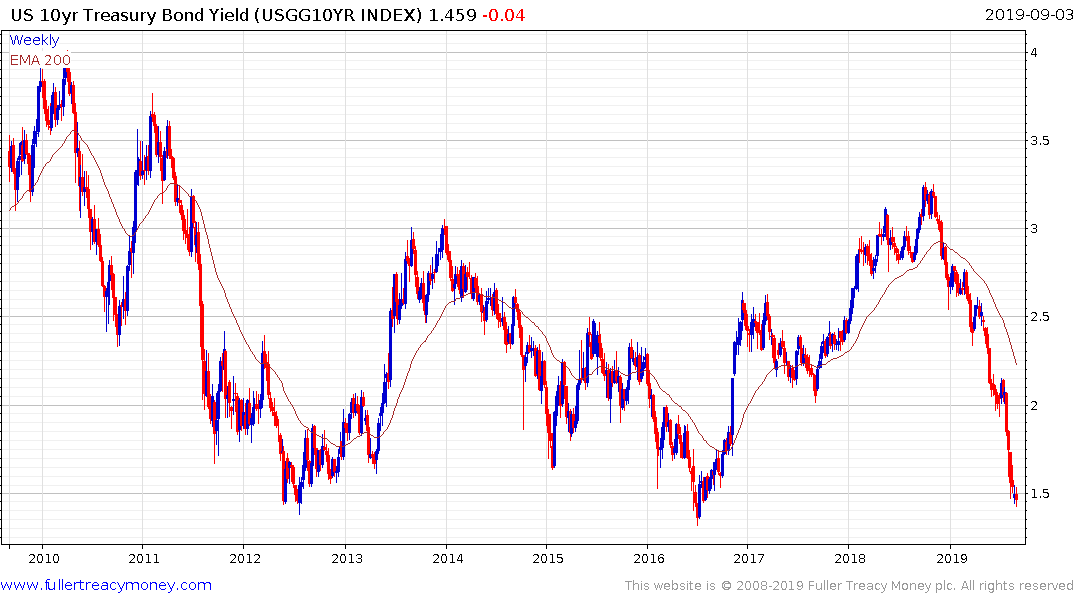 Interminable deflation has been priced in to sovereign yields as they test the lows of the last eight years. Commodity prices are under pressure, the trade war has resulted in a number of export dependent nations flirting with recessions, purchasing managers indices suggest contracting manufacturing activity and an inverted yield curve has started the clock on the next recession. Meanwhile gold has exploded on the upside to complete a six-year base formation.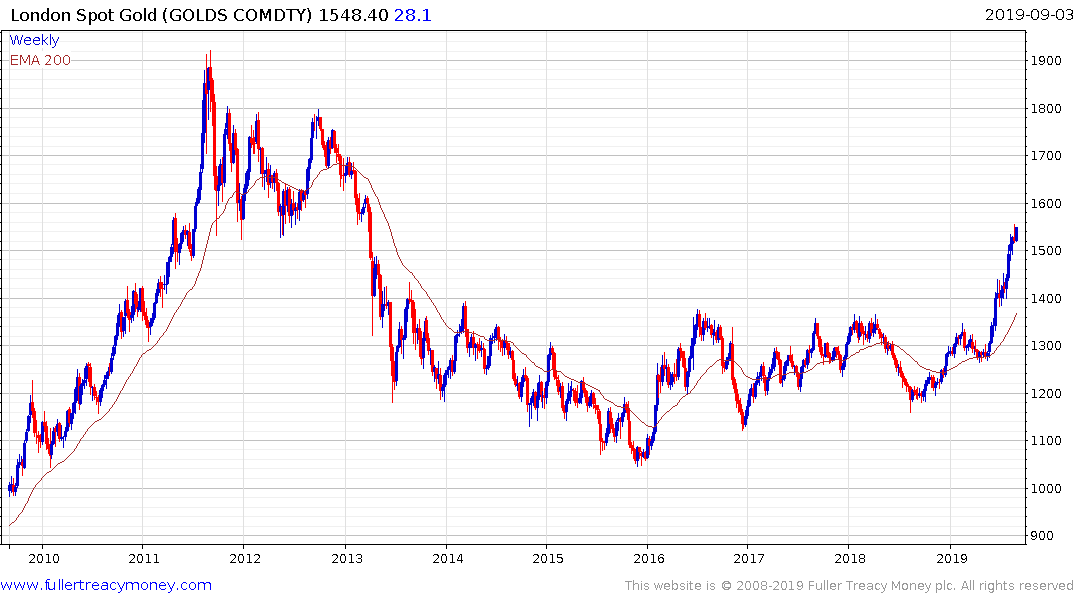 The thing to remember is that a lot of the deflationary fears have arisen because of the contraction in bond yield all over the world. However, the USA plans to issue a very large quantity of debt between now and the first quarter of next year to cover the cost of the deficit and the additional spending agreed to early last month. We have already seen some evidence of bond auctions failing and while these have been largely ignored by investors, they do suggest some reticence among investors to support prices at these levels.
At the same time the continued escalation of tariffs is leading to both tighter margins for companies and higher prices for consumers. Right now, the arguments whether this is deflationary or inflationary are finely balanced because of the continued strength of consumer spending in the USA.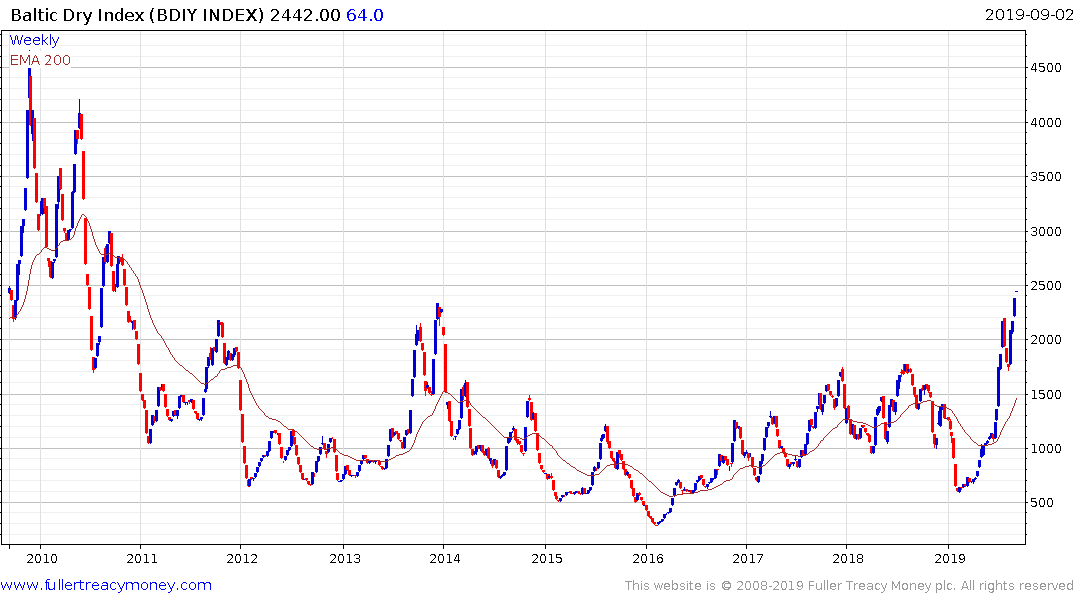 The breakout in the Baltic Dry Index is likely to lead to higher prices as well. This strength in pricing is most likely because of a lack of ships because of scrapping ahead of the imposition of IMO2020 in January.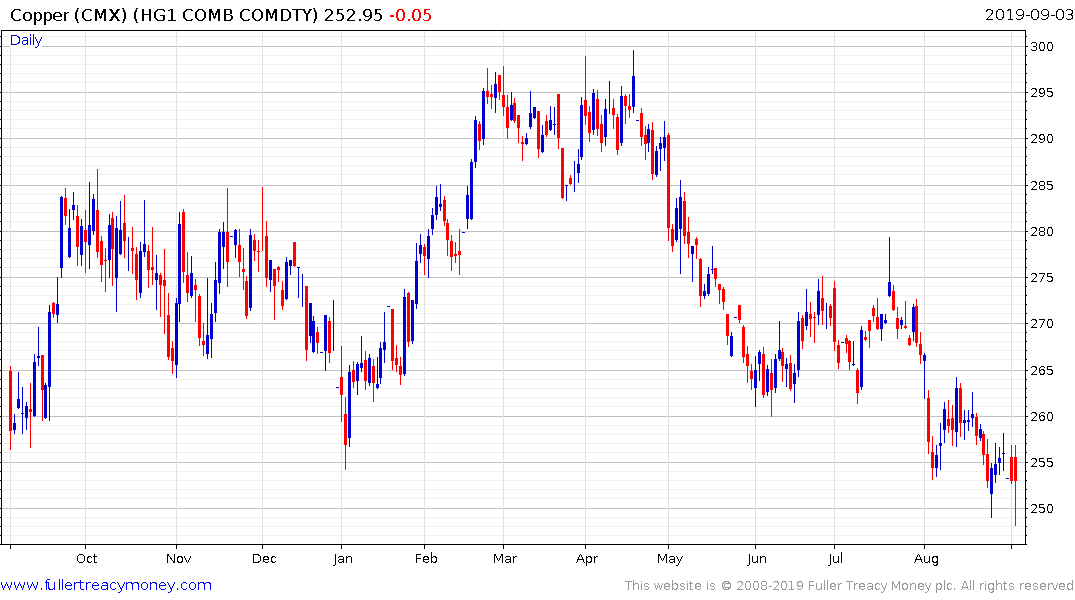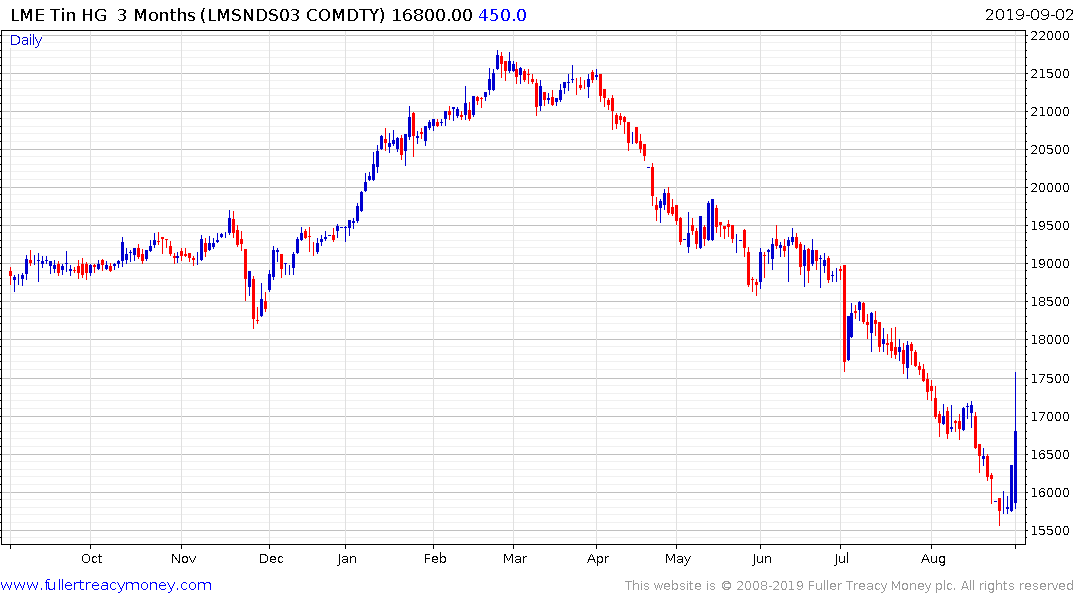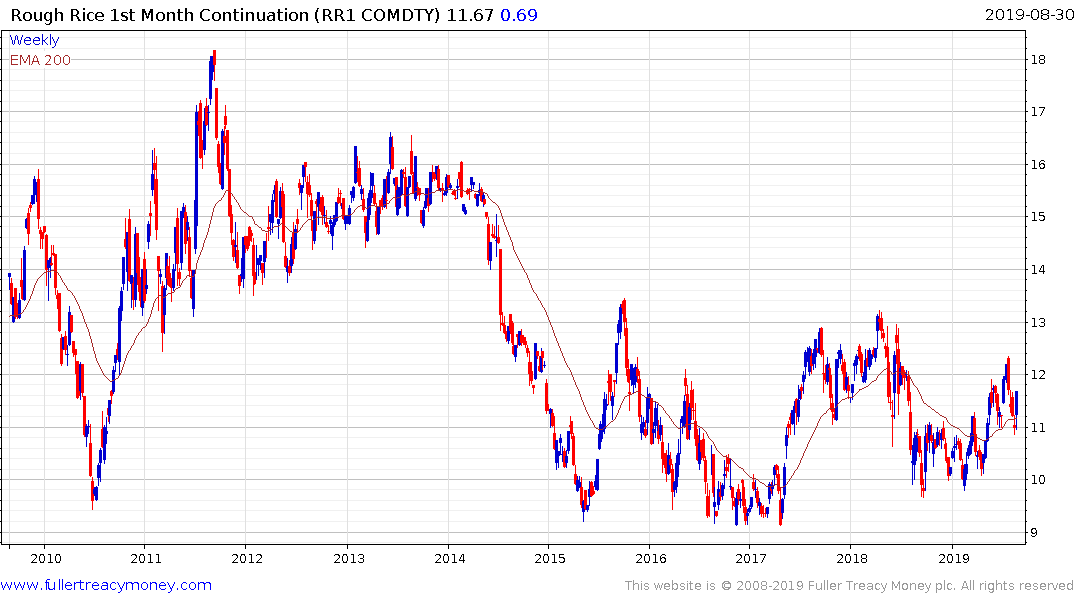 Copper is currently firming from the lower side of its range. Tin posted its largest upward dynamic in months yesterday and oil remains steady. Rough rice has better base formation characteristics than any of the grains and is the primary staple of billions of people.
If we are indeed in the late stages of the decade-long expansion then an inflation scare is one of the factors that generally precedes a recession and the dominance of the deflation argument. Coupled with the fact central banks and governments are lining up to provide stimulus inflation is a clear risk and arguably the central objective.
Back to top