Hydrogen could be the future of energy - but there's one big road block
This article from reneweconomy.com.au may be of interest to subscribers. Here is a section:
The hydrogen embrittlement challenge is a highly complex materials and engineering problem. There are many aspects that still need to be understood before tangible solutions can be proposed.

For example, what are the conditions for hydrogen entry into different metals? Can this be controlled? Is it possible to completely stop hydrogen entry in metals using coatings or other surface treatments? What if these coatings get a scratch? If the hydrogen does get in, under what conditions will it cause failure of the metal? How much hydrogen is too much? How quickly will it accumulate? Can we design new engineering alloys that can better resist hydrogen embrittlement for the global hydrogen economy? If so, will the new alloys be economically feasible?

These questions can only be answered through collaboration between researchers and engineers who have a deep understanding of hydrogen embrittlement.
An economy powered by liquid hydrogen is the end point of all renewable energy arguments. It is the only way that the energy by volume arguments can be overcome. The question is how to do get there from where technological solutions stand today?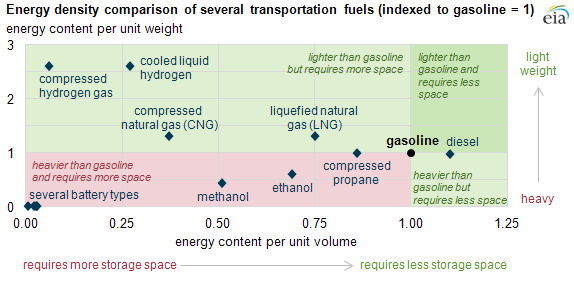 Fortescue Metals' CEO made an impassioned speech at the Credit Suisse Investor Conference in March.
The important point is that Fortescue has the strength in its balance sheet to develop its green hydrogen projects without recourse to debt. That means the infrastructure to produce hydrogen from renewable sources will be built. It suggests that Australia has the capacity to be a major energy exporter for a future less reliant on oil and coal.
The above article helps to highlight just how much additional infrastructure is required and what kind of challenges are implied in developing a hydrogen economy. To date, the primary solution to transporting hydrogen has focused on mixing it with ammonia so it can safely be shipped. That overcomes the embrittling challenge to coastal regions.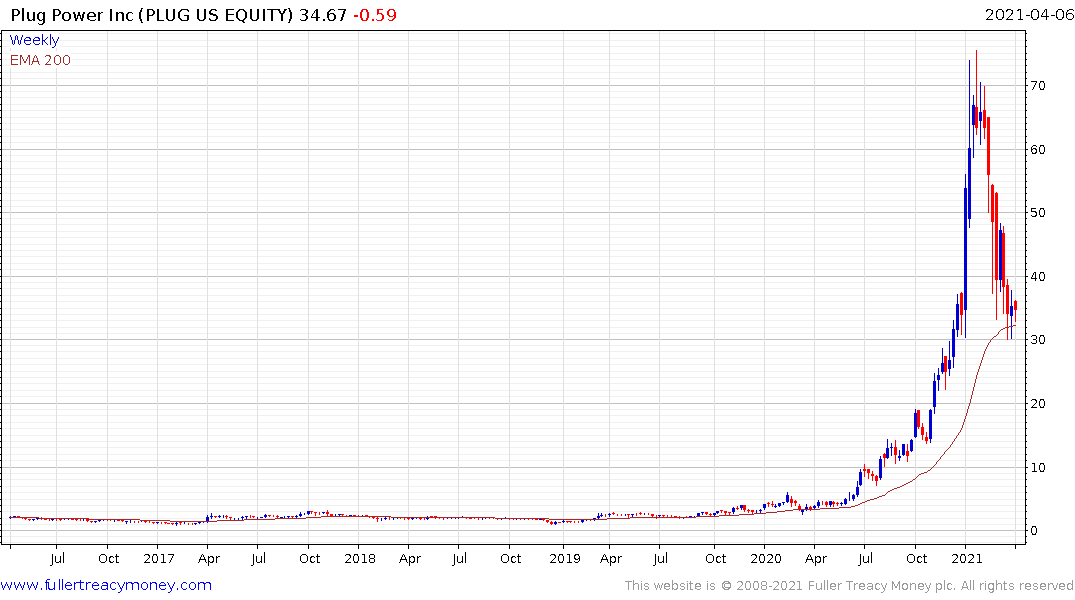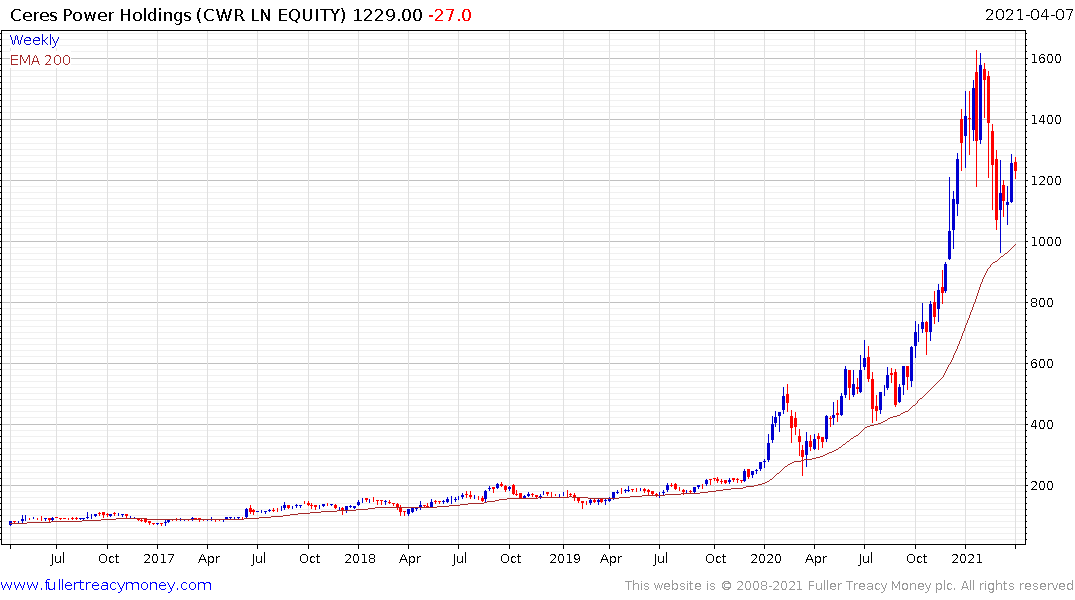 Almost all hydrogen related stocks have reverted back to test their respective trend means over the last few months. The majority have also demonstrated at least some evidence of having found support.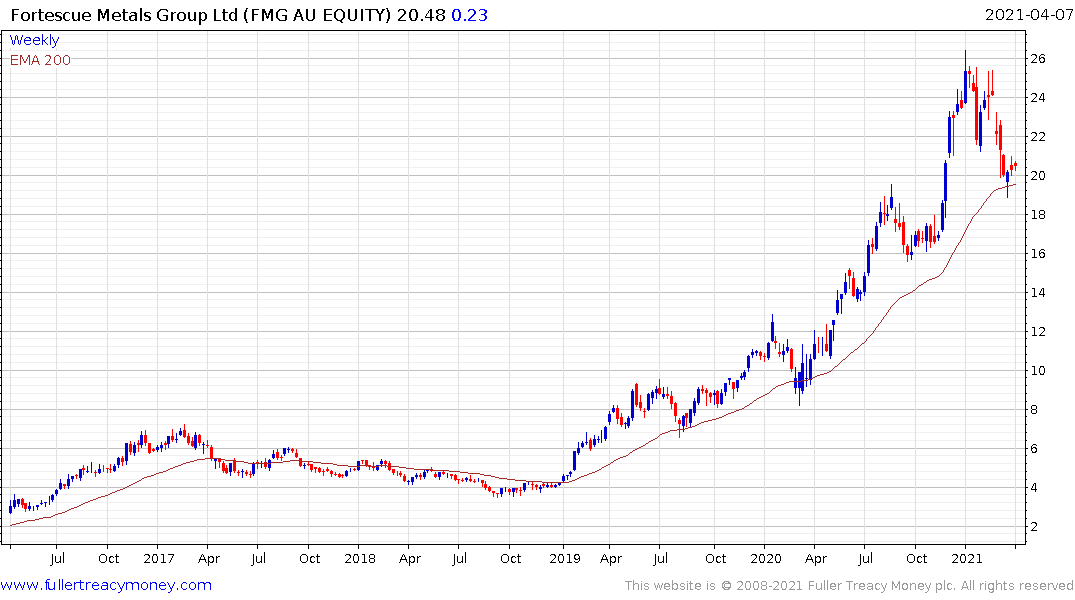 Fortescue Metals has a similar pattern to many hydrogen companies which suggests it is increasingly being priced for its optionality on that market
Back to top