Hong Kong Interesting Charts
There are two parts to most markets at present. There are the strong trends which have been in evidence for years and continue to perform. The new IPOs and SPACs also fall into this category because many of these companies have seen their values trend higher for years before they sought listings.
The other category are the catch-up plays which are only now just breaking out of their respective bases.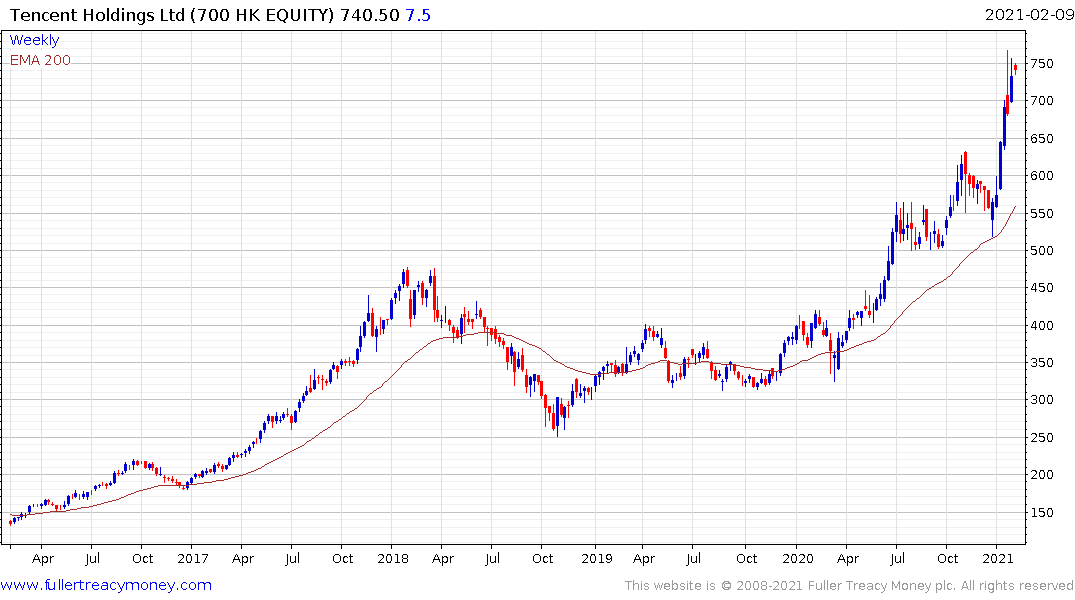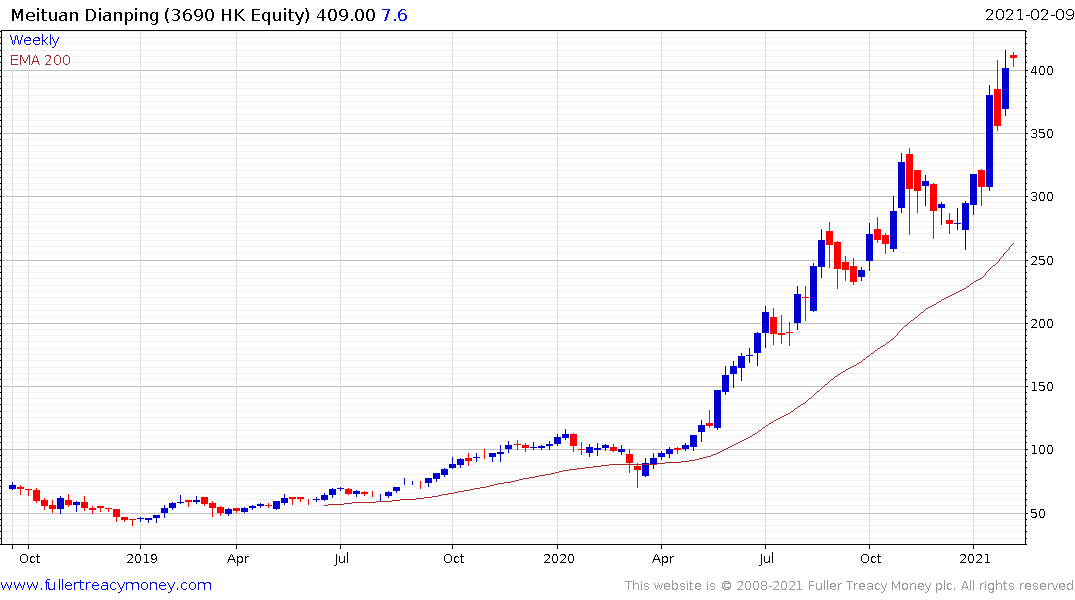 The outperformance of China technology companies has mirrored the performance of the FAANGs over the last decade. Stocks like Alibaba and Baidu are included in the NYSE Arca FANG+ Index for example. In Hong Kong Tencent and Meituan remain in consistent uptrends. The favourable reception of Kuaishou as a play on China's social media this week also suggests there is ample appetite for tech stories.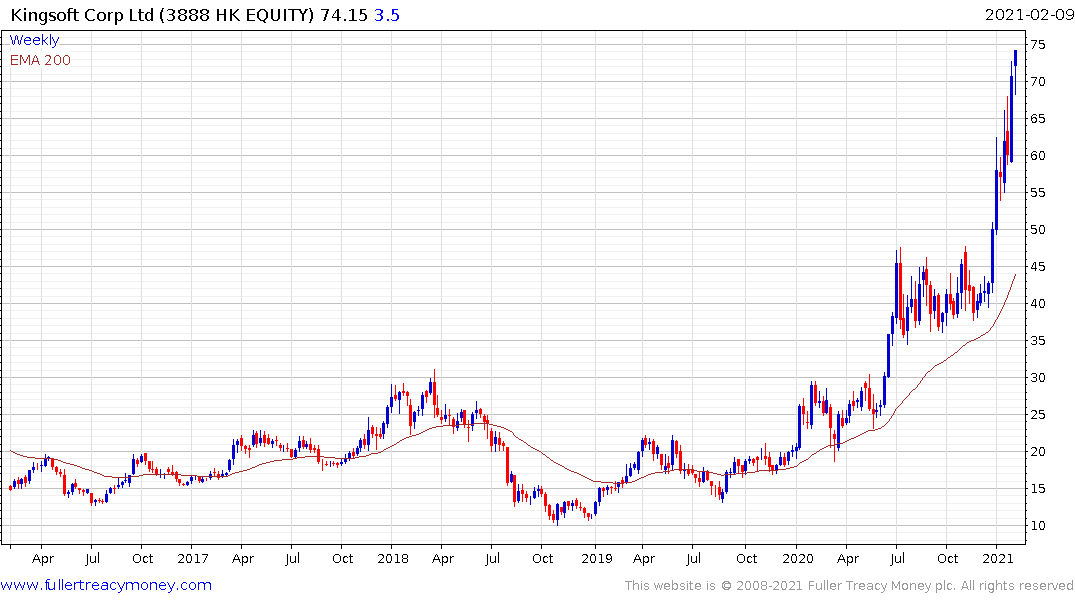 Kingsoft has completed its first step above its base formation in January and continues to extend the move.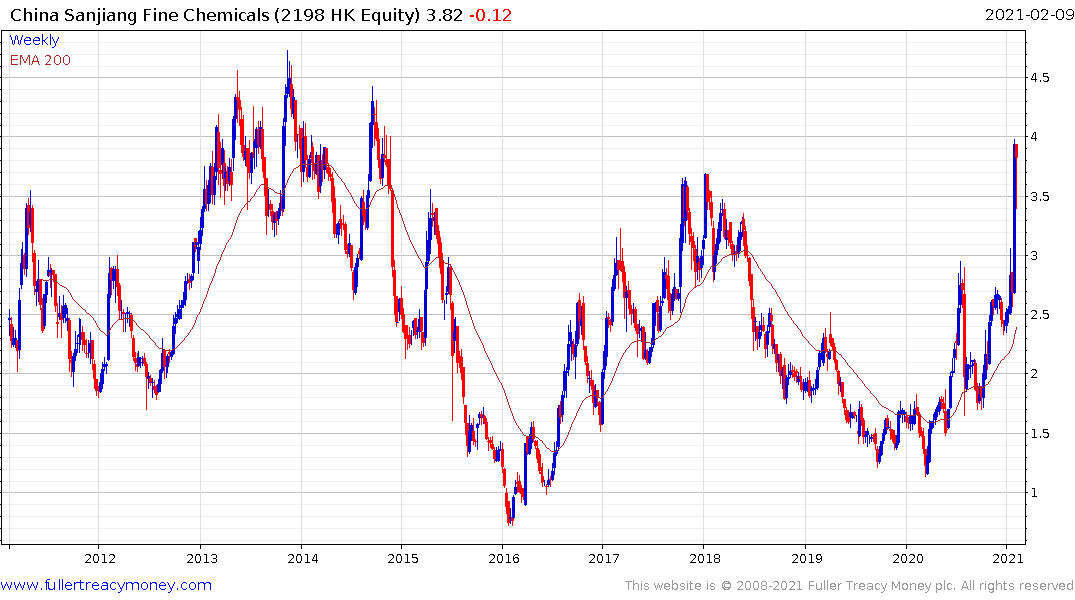 China Sanjiang Fine Chemicals is trading on an Estimated P/E of 3.37, dividend yield of 8.51% and is currently rallying towards the upper side of a decade long range.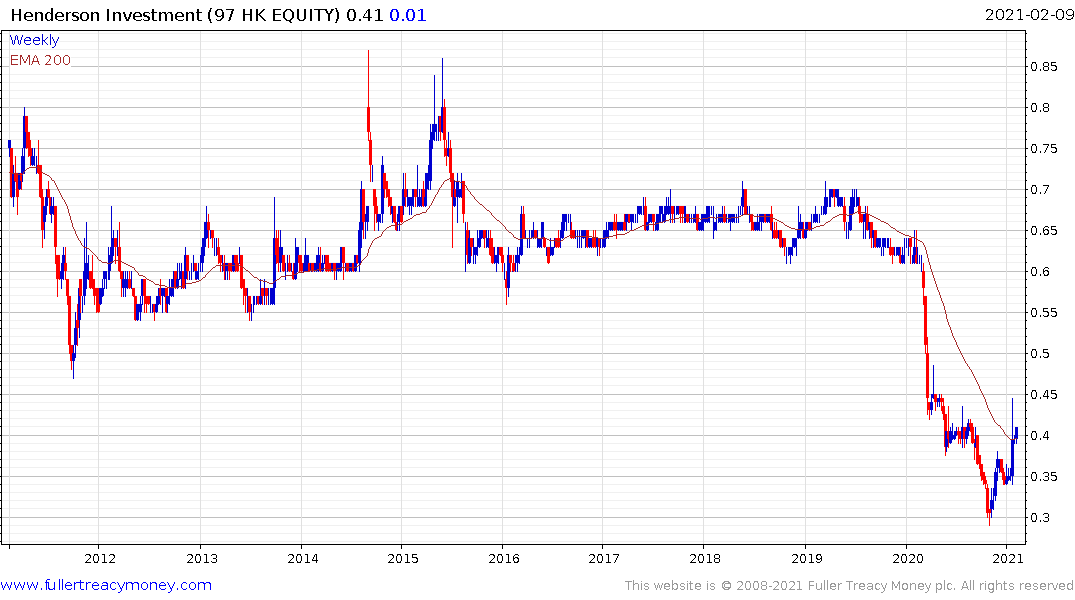 Henderson Investments appears to be in the process of completing a Type-2 bottom as it rallies to break the medium-term sequence of lower rally highs.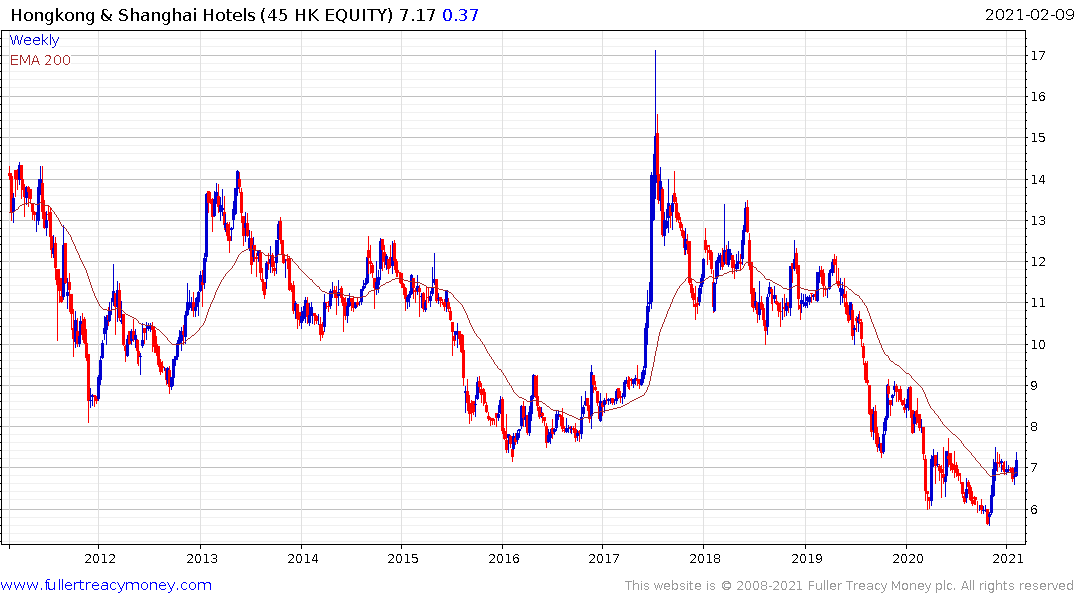 Hongkong & Shanghai Hotels is firming from the region of the trend mean and has broke the medium-term downtrend.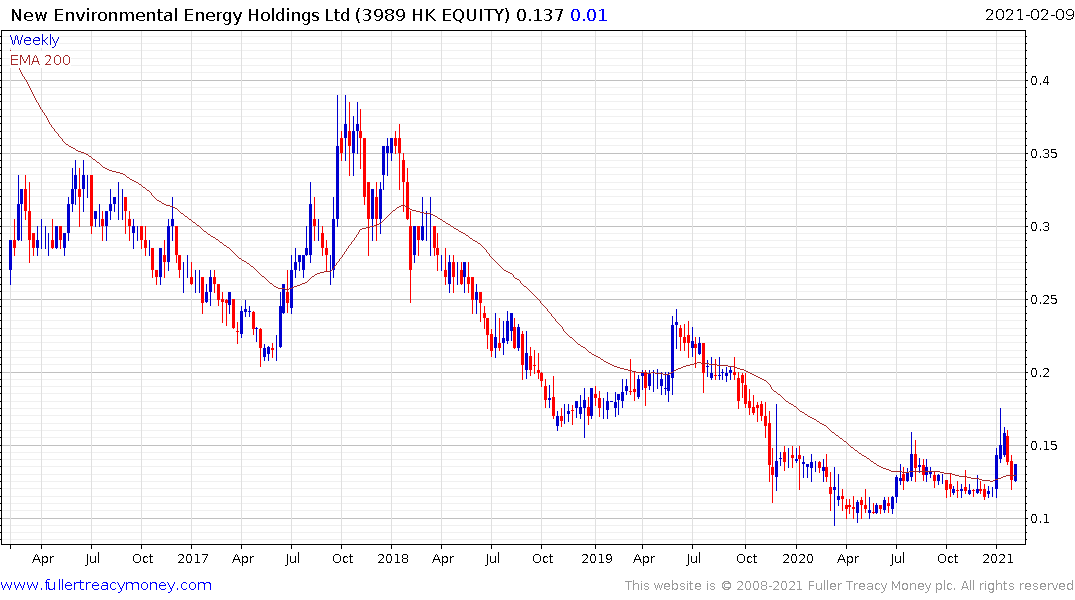 Capital Environmental Holdings is also firming from the region of the trend. It has been trending lower for six years so it will need to continue to hold the sequence of higher reaction lows if the recovery is to remain credible.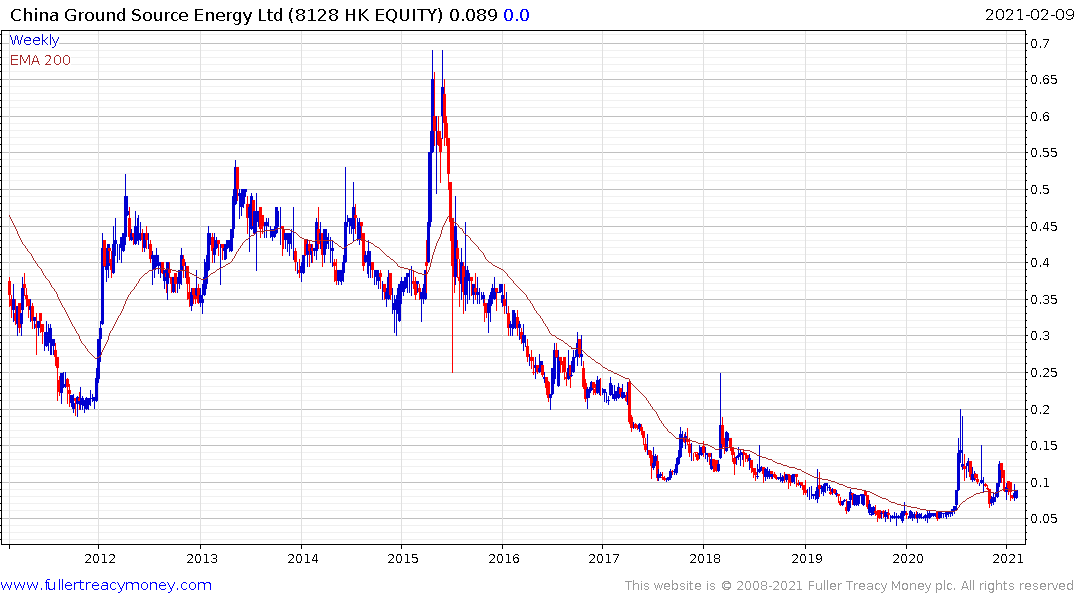 China Geothermal Industry Development Group rallied to break its downtrend in July and has since demonstrated support in the region of the upper side of the base formation. If China is serious about curtailing emissions geothermal is a potential beneficiary.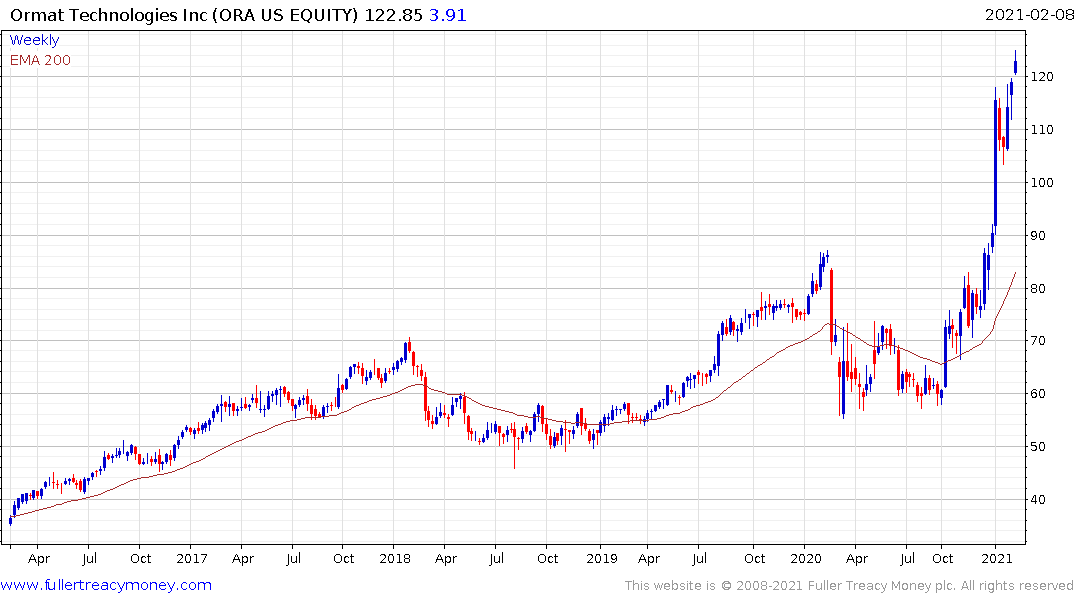 Geothermal is a very niche sector with only a very small number of companies listed. Ormat Technologies is one of the largest. It is short-term overextended but remains in a bull market.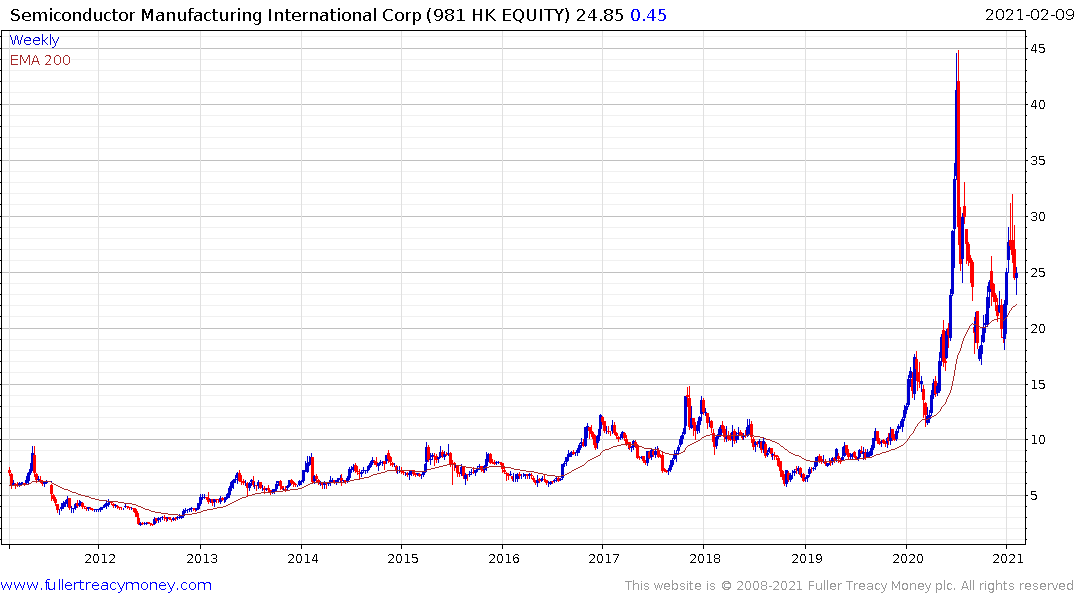 US investors are barred from buying Semiconductor Manufacturing International (SMIC) but it is firming from the region of the trend mean.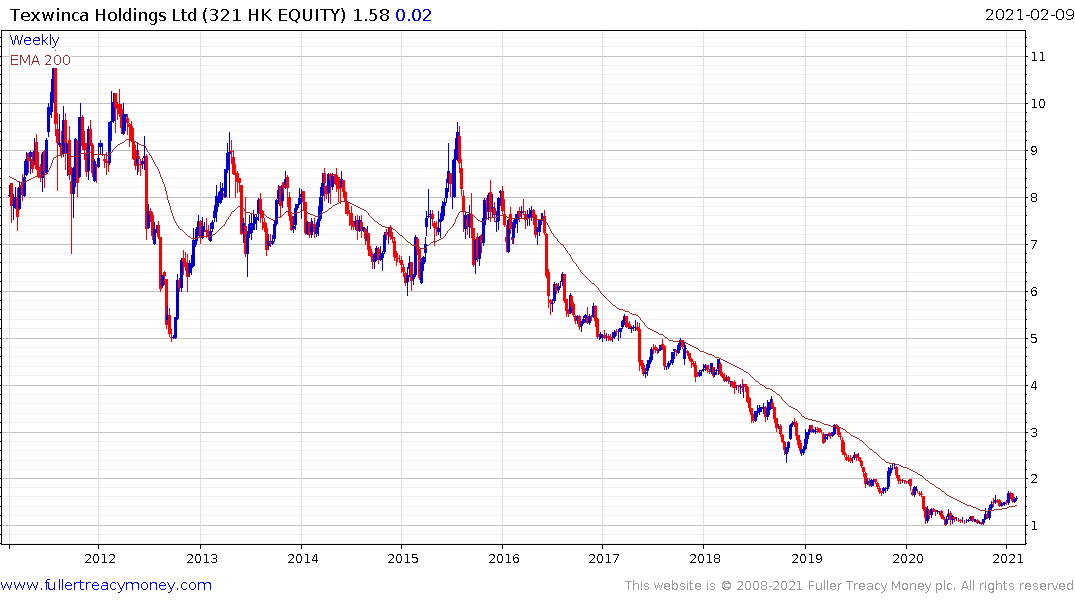 Texwinca Holdings, in the textiles sector, has been trending lower for five years but is now firming from the region of the trend mean.
Back to top