When interest rates are low there is an incentive to issue debt over equity. The low interest rate environment also contributes to spreads tightening as yield hungry investors move further out the risk curve to capture the return they require. The unexpectedly long length of time that interest rates have been low has created a situation where business models were framed around the situation continuing and now that the Fed is set to change tack an adjustment is underway.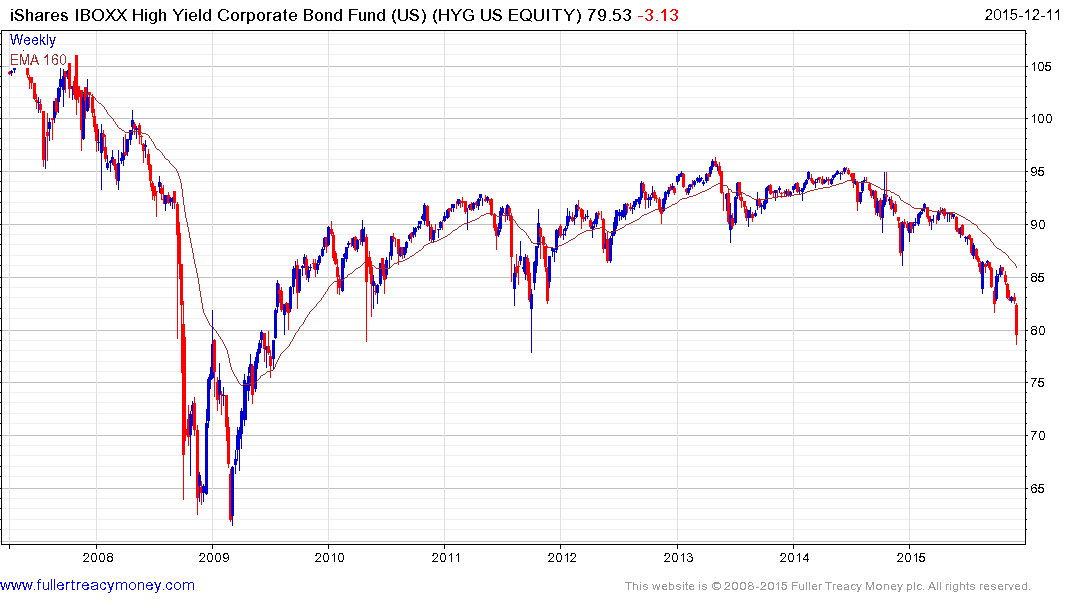 The iShares iBoxx High Yield Corporate Bond ETF has $14.8 billion under management and yields around 6% at today levels. It holds bonds from issuers such as Sprint Telecom, HCA Inc., Dollar Tree Stores and Valeant Pharmaceuticals but importantly only 7% in energy bonds and 3% in pipelines. It has fallen to test the region of the 2010 and 2011 lows where it experienced sharp rallies previously. Those pullbacks coincided with removals of QE which were quickly reinstated, whereas on this occasion the Fed is almost certain to raise rates. A clear upward dynamic will be required signal demand coming back in this area.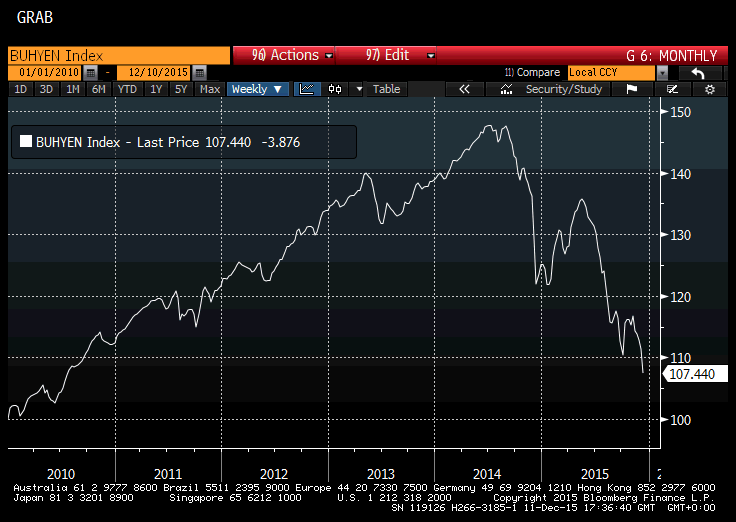 Energy related bonds have been in freefall with oil prices trading well below $40. The Bloomberg USD High Yield Energy Bond Index is 60% weighted by US issuers with Petrobras and Gazprom taking up much of the remainder. The Index remains in a medium-term downtrend but is increasingly oversold as it extends the decline. Nevertheless, a clear upward dynamic will be required to pressure shorts and increase potential for a reversionary rally.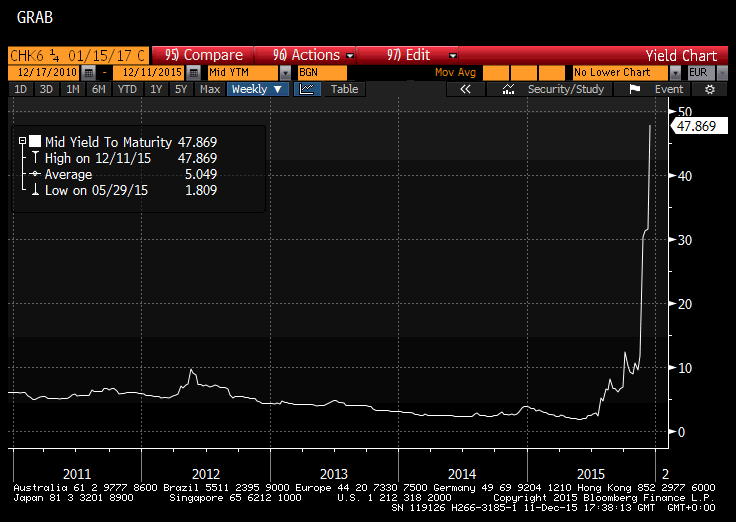 This chart of the yield on Chesapeake Energy's 2017 6.25% bond highlights just how bearish perceptions of the company's chances of survival are. However at close to a yield of 50% one has to question how much the return would be if the company were to default when the debt/assets ratio is 28%. There has not yet been a major default in the energy sector and it has the potential to represent a bullish catalyst since it would signal valuations are approaching rock bottom.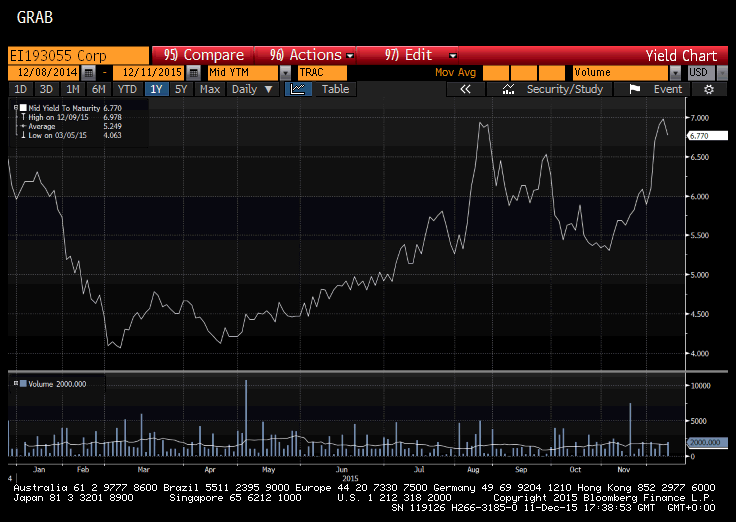 The chart of Rockies Express Pipeline LLC's 2020 5.625% bond highlights not all energy yields are spiking higher. Since the company does not have an equity listing it has no bearing on the performance of MLPs many of which are in deeply oversold territory.
Back to top