GM Shares Soar on Electric-Vehicle Spin-Off Speculation
This article by David Welch for Bloomberg may be of interest to subscribers. Here is a section:
GM does plan to sell more than 20 EV models around 2023. That business could be spun off for $20 billion and eventually be worth as much as $100 billion, Deutsche Bank's Rosner said. GM's core business selling gasoline-powered sport utility vehicles and pickup trucks is generating cash but viewed as being in long-term decline and is less exciting to investors than the company's electric-car plans, he wrote.

Despite the share gains this week, the Detroit-based automaker's stock is down about 17% so far this year while all-electric rival Tesla Inc.'s value is eight times that of GM. By spinning off its EV business, GM could get the kind of momentum enjoyed by Tesla and a handful of startups that have lured capital despite their having no vehicles on the market.

Battery-powered cars have caught the imagination of investors in recent weeks, sending shares of Tesla to successive record levels and boosting the value of electric startups such as Nikola Inc., Fisker Inc. and Lordstown Motors Corp., all of which took a fast track chasing public listings after being acquired by special purpose acquisition companies.
The entire automotive supply chain has concluded there is no future in internal combustion engines. Not only are battery costs coming down and efficiency improving but the regulatory environment continues to squeeze traditional manufacturers.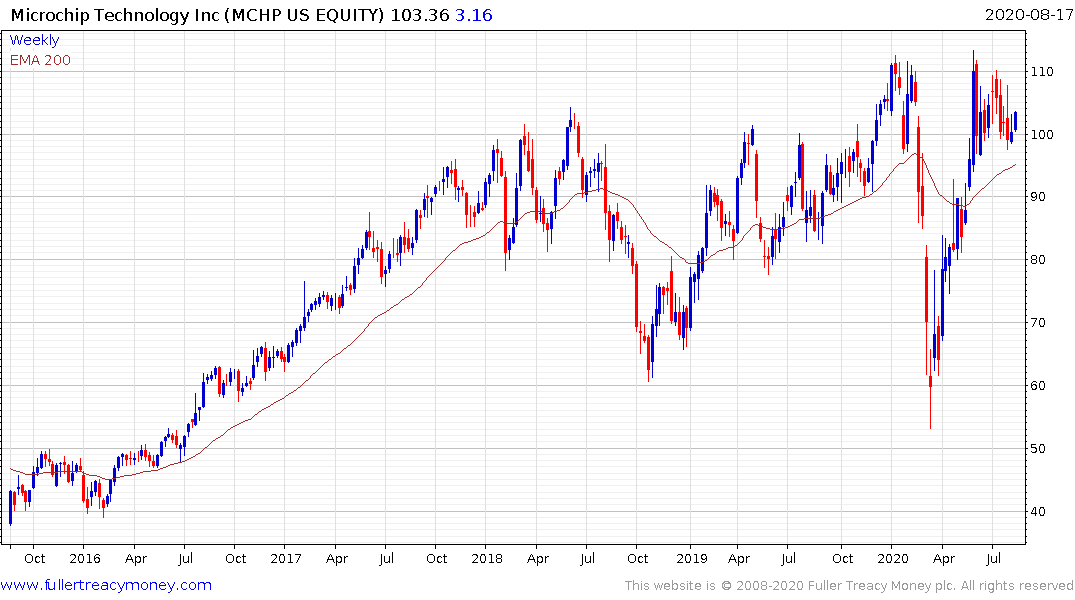 The evolution of EV cars is being viewed by the electronics sector as a golden opportunity to festoon new models with gadgets. They envisage the car of the future as being a mobile entertainment unit. The promise of 5G connectivity and autonomy are tantalising. Companies like Microchip Technologies believe that is where their growth is. The share popped on the upside today following the release of a better computer vision chip.

Meanwhile vehicle sales are likely to improve following the lockdowns. Public transport is a necessary evil for most people so the virus is the perfect excuse to buy a car. Additionally, if people are in fact moving to suburbia then a car is essential.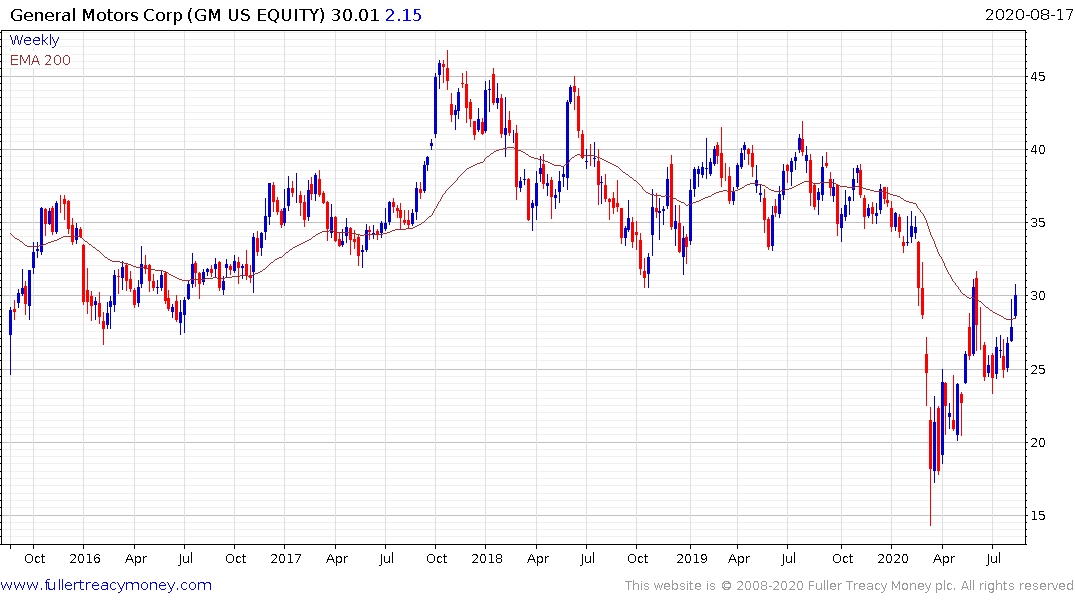 GM has doubled since the March low and is now testing the region of the trend mean. It will need to continue to hold is sequence of higher reaction lows if potential for additional upside is to be given the benefit of the doubt.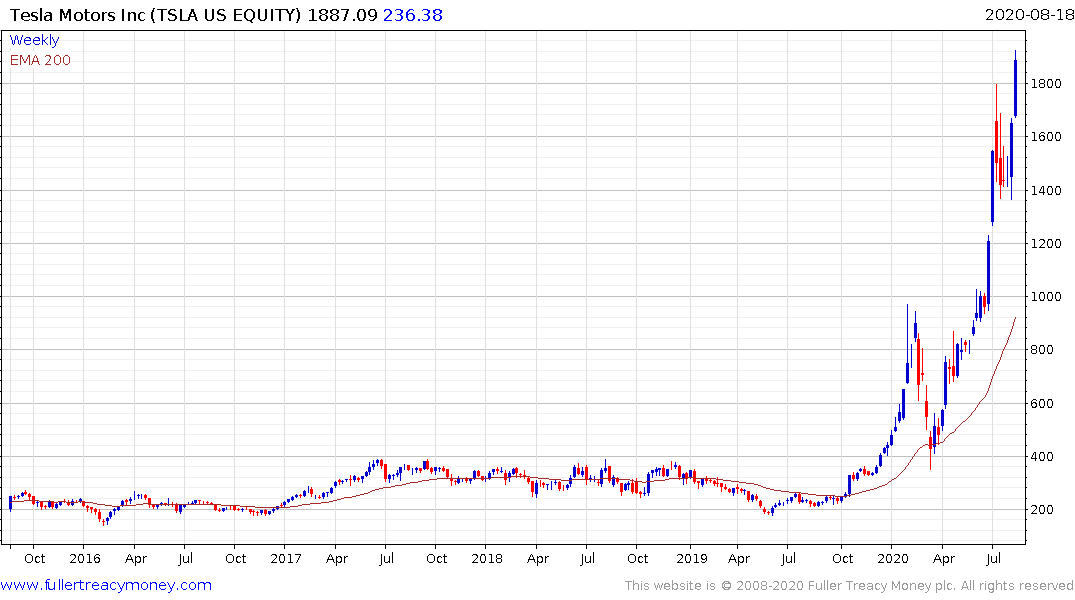 Tesla broke out yesterday and is now closing in the on the psychological $2000 level. The speed of the share's advance is breath taking but a clear downward dynamic will be required to check momentum.
Back to top