Global Food Prices Surge to Near Decade High, UN Says
This article by Megan Durisin for Bloomberg may be of interest to subscribers. Here is a section:
Drought in key Brazilian growing regions is crippling crops from corn to coffee, and vegetable oil production growth has slowed in Southeast Asia. That's boosting costs for livestock producers and risks further straining global grain stockpiles that have been depleted by soaring Chinese demand. The surge has stirred memories of 2008 and 2011, when price spikes led to food riots in more than 30 nations.

"We have very little room for any production shock. We have very little room for any unexpected surge in demand in any country," Abdolreza Abbassian, senior economist at the UN's Food and Agriculture Organization, said by phone. "Any of those things could push prices up further than they are now, and then we could start getting worried."

The prolonged gains across the staple commodities are trickling through to store shelves, with countries from Kenya to Mexico reporting higher food costs. The pain could be particularly pronounced in some of the poorest import-dependent nations, which have limited purchasing power and social safety nets as they grapple with the pandemic.

The UN's index is treading at its highest since September 2011, with last month's gain of 4.8% being the biggest in more than 10 years. All five components of the index rose during the month, with the advance led by pricier vegetable oils, grain and sugar.
Farmers that survive the pandemic disruptions will want to plant as much acreage as possible for their next growing season in every agricultural zone in the world. High prices are all the incentive they need. That's particularly true for the grains and beans where production is possible in multiple different geographically diverse regions.
Coffee and sugar do not submit readily to diversification of supply because Brazil is such a large producer of both. The drought in the prime growing area is not only damaging crops but also cutting off export terminals because rivers are drying up. Nevertheless, damaged supply chains are probably more of a factor than the drought in pricing at present.
As the incentive to increase supply grows, investment in agricultural chemicals and irrigation equipment will be necessary. LNG is also a beneficiary as hydroelectric power generation suffers.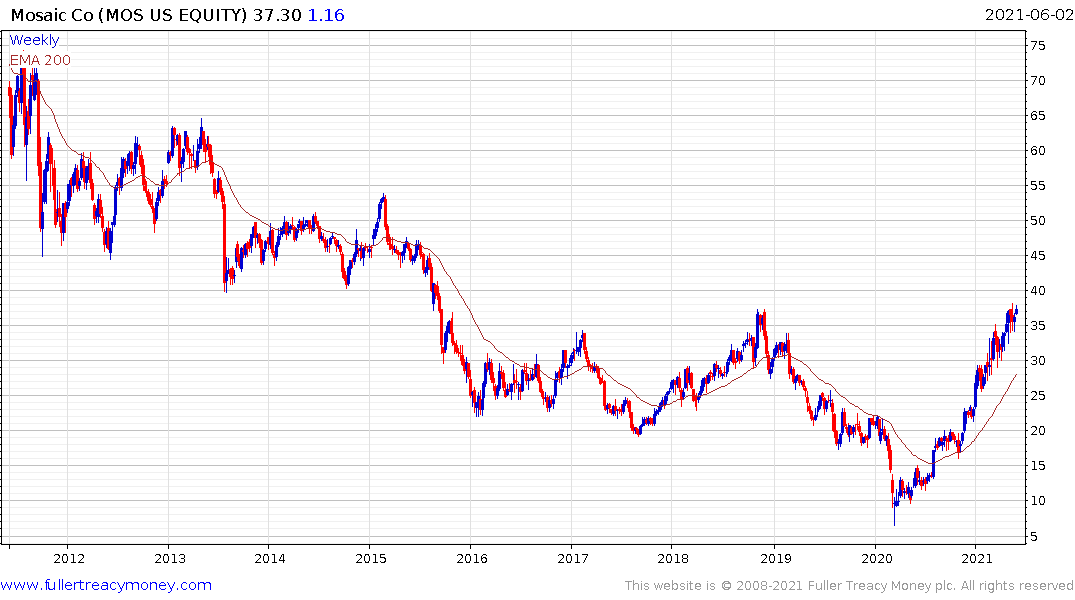 Mosaic remains on a recovery trajectory.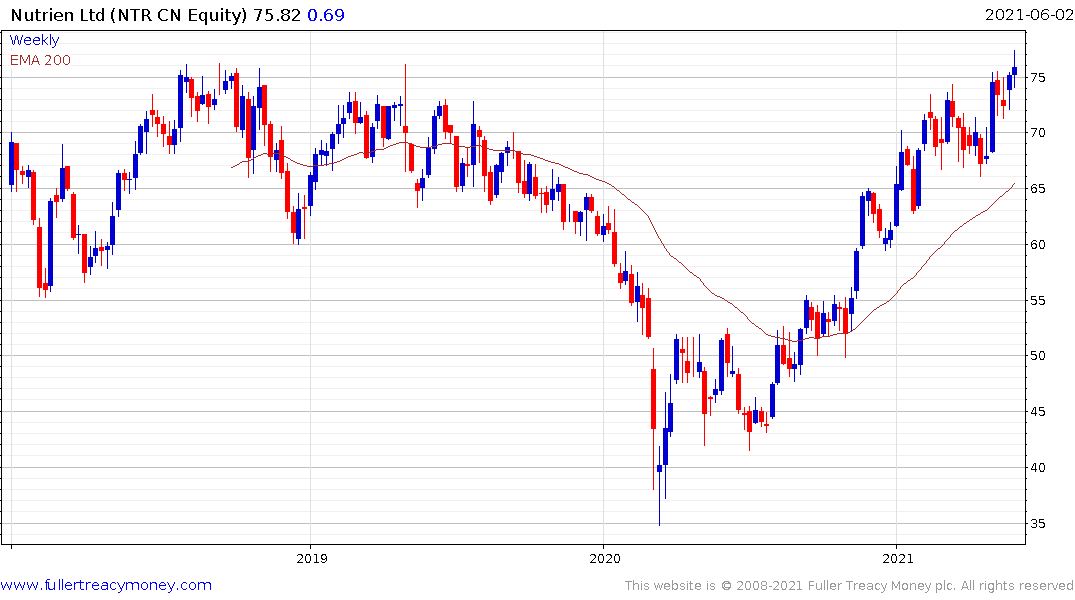 Nutrien is also trending higher in a consistent manner.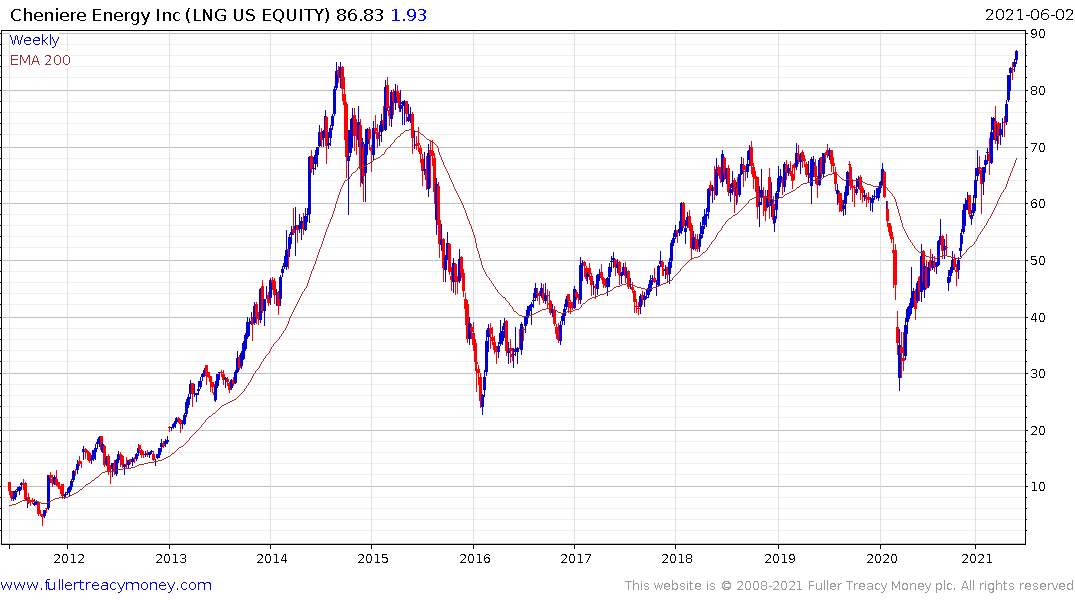 Cheniere Energy broke out to new highs in May to complete an almost seven-year range.
Back to top