Global Crude Oil Supply-demand
Thanks to a subscriber for this report from Nomura which may be of interest. Here is a section:
The IEA forecasts that US crude oil production will increase 1,720,000bbl/day in 2018 and 1,190,000bbl/day in 2019. In the Permian region, which has been driving growth in output, the lack of pipeline capacity is likely to persist until 2019. Because of this, Midland oil prices are some USD14/bbl lower than the WTI price. With issues including rising production costs and a lack of engineers, too, we think US shale oil output is unlikely to substantially exceed current forecasts even if tightening supply-demand causes oil prices to rise. See our 11 July 2018 Global research report US crude oil output - Sharp slowdown in pace of increase in 2019. We estimate that US production forecasts are predicated on WTI price assumptions of USD55-60/bbl for 2018 and USD60-65/bbl for 2019. We estimate WTI of around USD70-75/bbl were the aforementioned short supply to be made up with increased output in the US.
Here is a link to the full report.

The USA's onshore production of oil and gas continues to surge, fuelled by access to cheap credit. If we cast our minds back to 2015, private equity firms had amassed massive sums to invest in energy and that has helped to fuel the surge in US supply over the intervening period.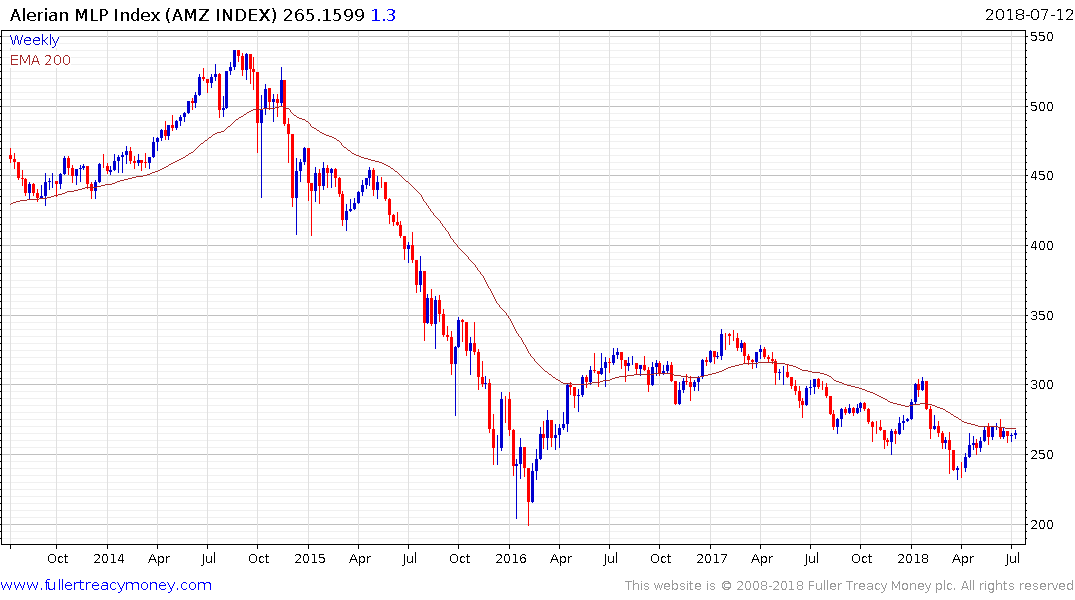 However, a lack of pipeline infrastructure is hampering the ability of producers to achieve the best price for their production. The MLP sector, which is dominated by pipelines took a hit following the changes to the tax code but has steadied since April and is now testing the region of the trend mean. New pipelines are going to be required to help the Permian and other regions flourish as oil producers.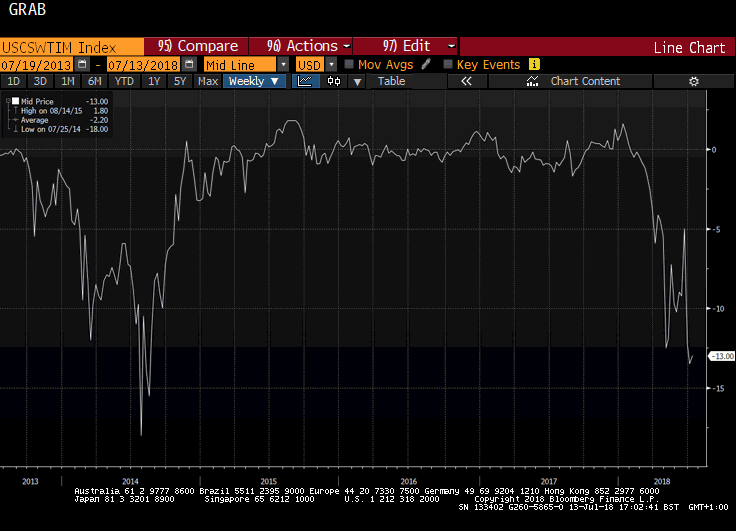 The discount of Midland Texas oil to West Texas Intermediate hasn't been this wide since 2014. At $13 it makes sense to just truck the oil to refineries in Houston which is only a seven-hour drive away. That could well be one of the contributing factors in the lack of truck drivers right now which is causing upward pressure on transportation costs for just about everything.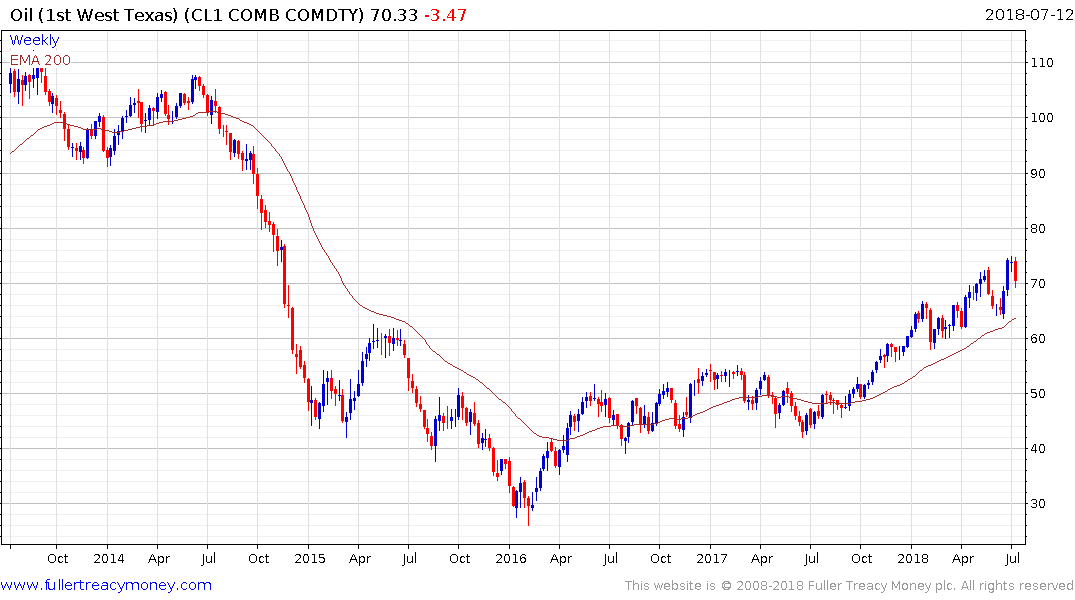 West Texas Intermediate had surged to a new recover high two weeks ago but pulled back sharply this week to suggest a peak of near-term significance. Some consolidation appears likely but a sustained move below the trend mean would be required to question medium-term scope for additional upside.
Back to top