Germany's Habeck Urges Canada to Help Thwart Putin on Gas
This article from Bloomberg may be of interest to subscribers. Here is a section:
Germany's vice chancellor made a public plea to the Canadian government to release a turbine that's caught up in sanctions against Russia and critical for gas flows to Europe.

Economy Minister Robert Habeck told Bloomberg that the turbine for the Nord Stream 1 pipeline needs to be returned before maintenance work begins on Monday. Releasing the component would remove an excuse for Russian President Vladimir Putin to keep the conduit closed.

"I'll be the first one who will fight for a further strong EU sanction package, but strong sanctions means it must hurt and harm Russia and Putin more than it does our economy," Habeck said in a phone interview late Wednesday. "Therefore, I ask for understanding that we have to take this turbine excuse away from Putin."
Germany has begun rationing gas. That's aimed at doing whatever is necessary now, so they have adequate reserves for the winter. Even then it is going to be a tight market environment.
The prospect of supplying Russia with a vital piece of equipment required for the maintenance of the Nordstream 1 pipeline sharply highlights how much pain Germany is experiencing as it attempts to enforce sanctions. Even with this concession it is not guaranteed Russia will follow through with more supply.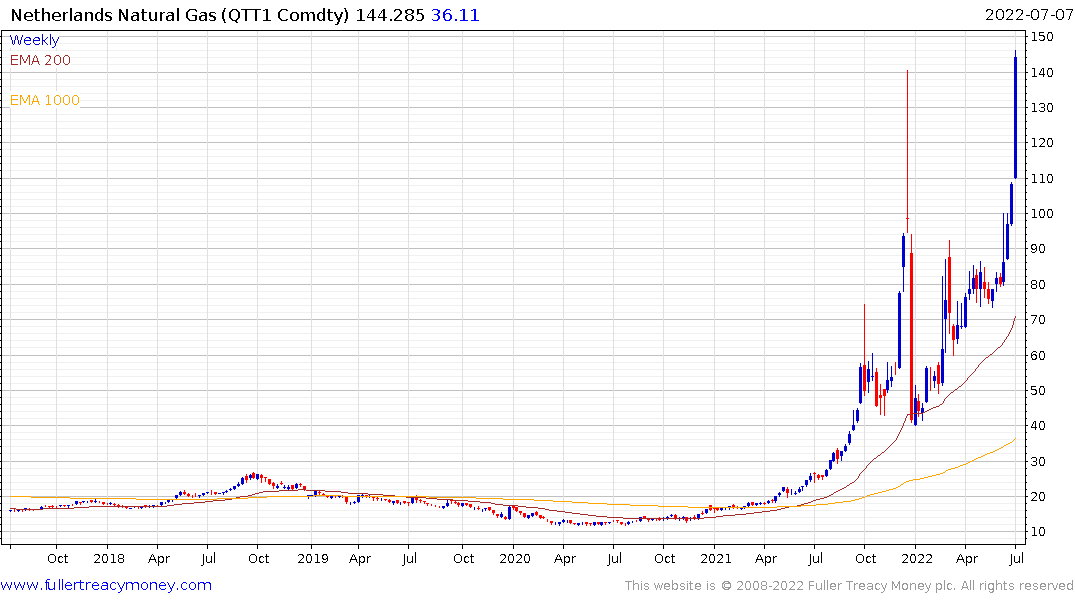 European gas prices remain in the region of the all-time highs.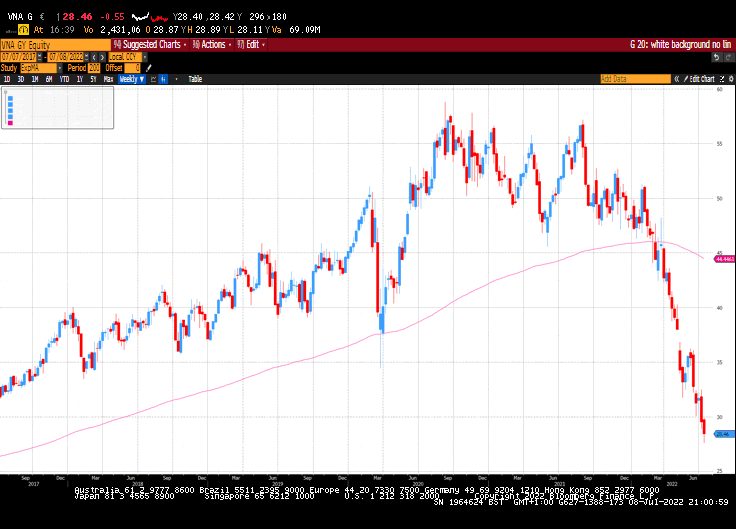 Germany's Vonovia manages apartment buildings and is heavily exposed to the rising cost of heating them. The share remains in a consistent downtrend, despite the wide overextension relative to the trend mean.
This underperformance is not because of tighter monetary conditions or a significant turn lower in German housing. Valuations are back in attractive territory but a catalyst for recovery will likely be required to break the downtrend.
Back to top