Fossil-Fuel Friendly Tax Plan Spares Oil, Not Solar or Tesla
This article by Alex Nussbaum, Brian Eckhouse and Emma Ockerman for Bloomberg may be of interest to subscribers. Here is a section:
The House proposal protects three provisions that save explorers billions of dollars annually, while chopping a few others.

The legislation preserves the use of last-in-first-out accounting rules, also known as LIFO. The rules let companies value crude stockpiles at the price they're selling for, rather than the original purchase cost. The bill also allows continued deductions of so-called intangible drilling costs and preserves a measure that lets explorers reduce taxable income to reflect the depreciation of reserves.

All three were thought to be in jeopardy as Republicans searched for offsets to pay for lowering taxes elsewhere.
Eliminating the drilling and depletion provisions alone would force energy companies to pay about $25 billion in additional taxes between 2016 and 2026, Congress's Joint Committee on Taxation estimated last year.

The House bill would also end two smaller breaks for "marginal" oil wells and enhanced oil recovery projects, which involve older oil and gas fields. That would cost drillers about $371 million over ten years, the committee estimated.
The plan spares "the Holy Grail of E&P tax breaks" by maintaining the intangible drilling costs provision, analysts at Houston investment bank Tudor Pickering Holt & Co. said in a research note Friday. Between that and a plan to cut the corporate rate from 35 percent to 20 percent, the legislation would be "a net positive for oil and gas," they wrote.
The US oil and gas business represents a major opportunity for the economy to reduce its trade deficit with oil producers or even to become a net energy exporter. Renewables represent an equally important part of that goal since every barrel of oil not consumed at home is available for export. It therefore makes sense from a strategic perspective to support both from a regulatory and tax perspective. However, energy is about the most politically charged of all sectors, not to mention being competitive between source and others. Therefore one tends to be favoured over the other depending on the tone of the administration in power.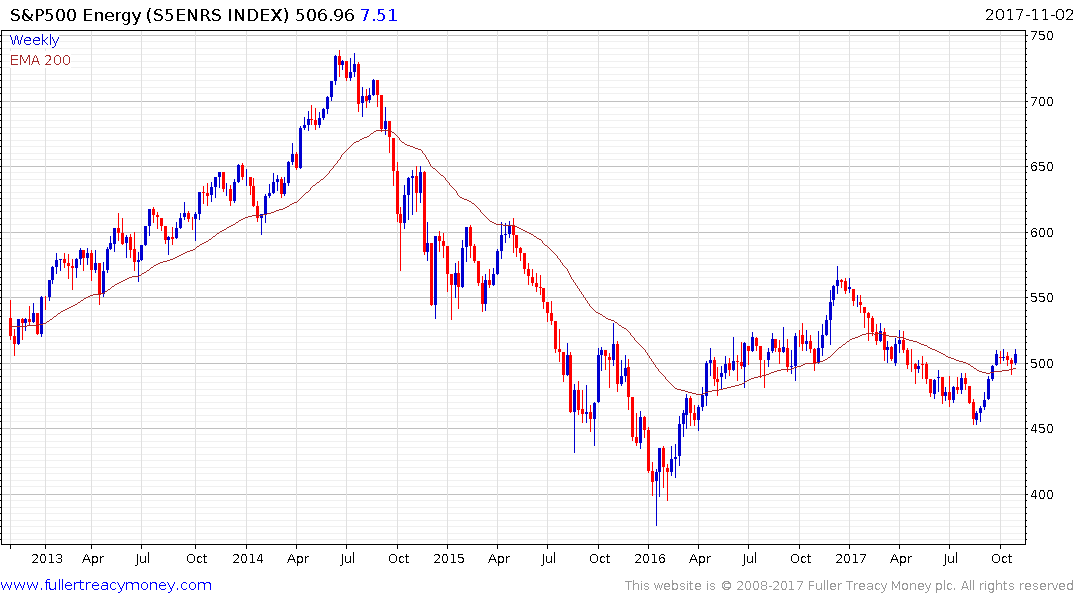 The S&P500 Energy Index firmed from the region of the trend mean this week and a sustained move below it would be required to question medium-term scope for additional upside.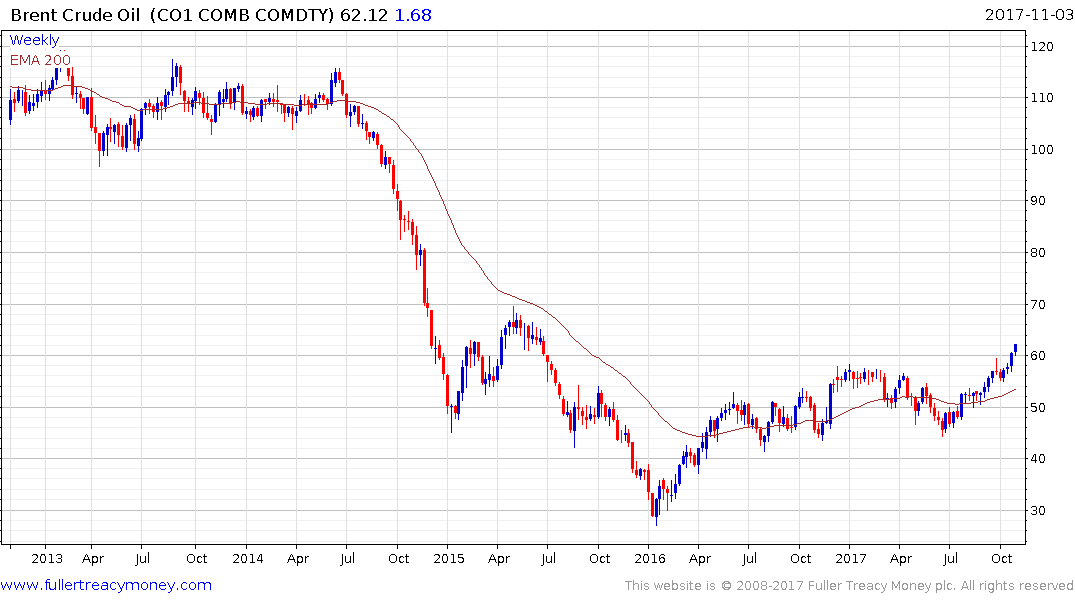 Brent Crude rallied from the $60 area to reaffirm demand dominance and a sustained move below that level would be required to question current scope for additional upside.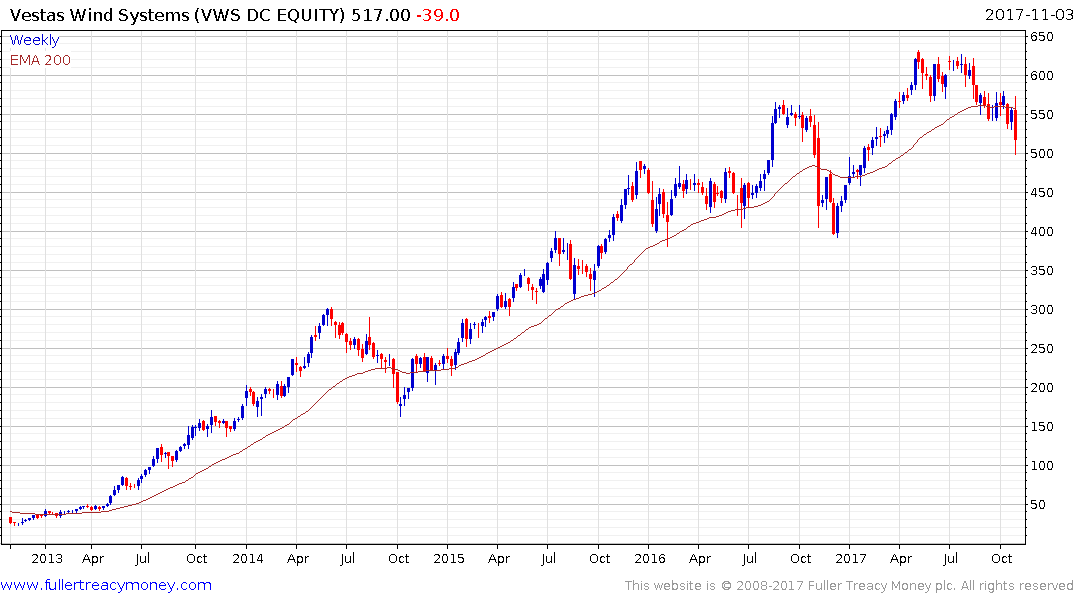 Vestas Wind pulled back by 10% today. On previous occasions when it has dropped below the trend mean it has bounced back soon after. It will have to do that again soon if the consistency of the medium-term trend is to be given the benefit of the doubt.
Back to top