First named storm of hurricane season comes early because of warming seas
This article from the Hill may be of interest to subscribers. Here is a section:
"The system is considered a subtropical cyclone rather than a tropical cyclone since it is still entangled with an upper-level low as evident in water vapor satellite images, but it does have some tropical characteristics as well," according to the National Hurricane Center.

There have been pre-season named storms in the past six years, but Ana's addition to the group is distinct for another reason. Storms in May normally form near the eastern Gulf of Mexico, the western Caribbean Sea or the Southeastern coast of the United States, CNN reported. But subtropical storm Ana is distinct because it formed in the Atlantic.

The National Oceanic and Atmospheric Administration (NOAA) recorded a record-breaking 30 named storms in 2020. NOAA reported that 2020 was the fifth consecutive year with an "above-normal" hurricane season. There have been 18 "above-normal" seasons out of the last 26.

"As we correctly predicted, an interrelated set of atmospheric and oceanic conditions linked to the warm AMO were again present this year. These included warmer-than-average Atlantic sea surface temperatures and a stronger west African monsoon, along with much weaker vertical wind shear and wind patterns coming off of Africa that were more favorable for storm development. These conditions, combined with La Nina, helped make this record-breaking, extremely active hurricane season possible," said Gerry Bell, lead seasonal hurricane forecaster at NOAA's Climate Prediction Center.
La Nina has dissipated and we are now in the lull before a new El Nino forms. How long that takes is likely to have an impact on how storms form over the summer months. Seven years in a row for an early hurricane season is not an aberration but looks more like a trend.
The other defining characteristic of the storms of the last decade have been prolific rainfall and the capacity to strengthen significantly almost overnight as they approach land. It may be too early to conclude that is a new trend but it has certainly led to greater damage bills over the last few years.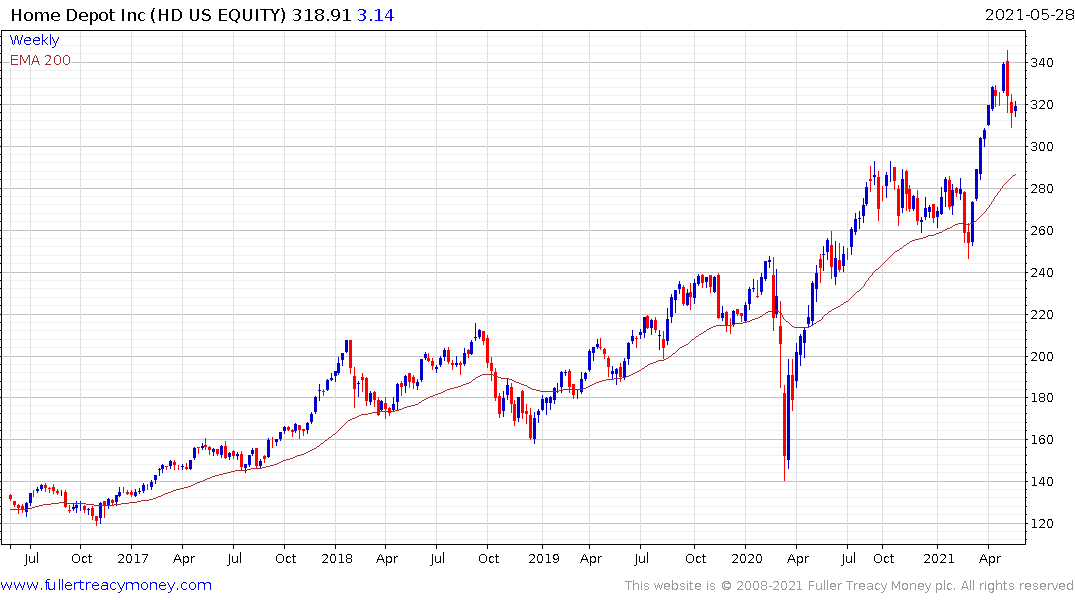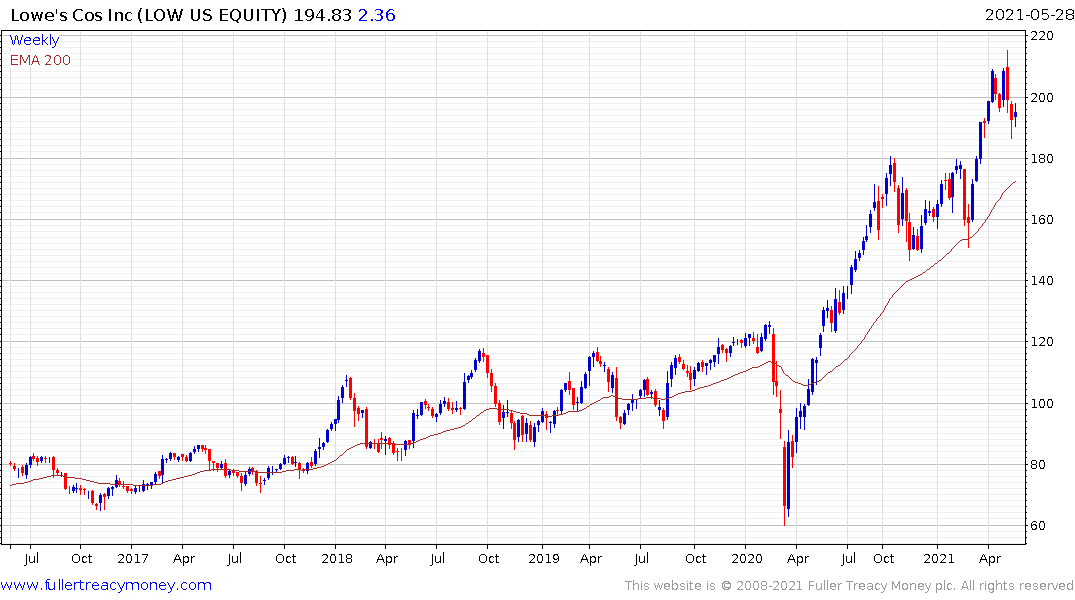 Rebuilding suppliers like Home Depot and Lowe's have been among the better performers over the last year and are in need of additional bullish catalysts to sustain earnings growth. Significant hurricanes that make landfall can result in short-term bullish moves but the broader demand for new homes and remodeling is more important.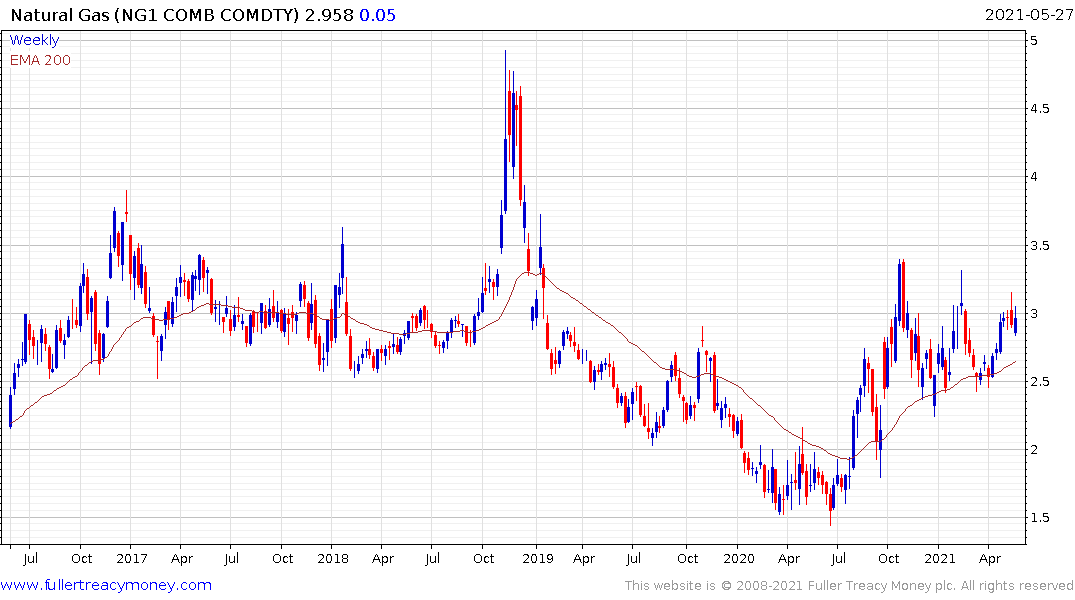 Natural gas prices are firming from the region of the trend mean. While still in a long-term base formation, this price structure looks like it has further to run on the upside. The recent bullish tone from crude oil, as the energy majors are de-incentivised to spend on additional supply, is likely helping to reduce supply of gas as well.
Back to top