Fire on 'Shadow' Tanker off Malaysia is Extinguished, Search Continues
This article from Maritime-Executive.com may be of interest. Here is a section:
During a press briefing in Malaysia, the Russian captain of the vessel described the situation saying that he had discovered a fire amidship early afternoon on Monday. The initial discovery of smoke was followed by one or more loud explosions which he said shook the vessel, broke the windows, and rendered most of the communications systems inoperable.

"The fire on the upper deck destroyed our aerial, none of the communication equipment was functioning," the captain told NST TV in Malaysia. "I had to use the walkie talkie …I finally got in touch with our engineer via the walkie talkie but by then all our safety boats were destroyed."

The captain said the desperate crew had gone into the water in their life jackets and luckily two ships were in the immediate area to assist with the rescue. He said in the confusion with the crew going in all directions it had been impossible for him to get a head count. He said the fire was also being spread by windy conditions.
The tankers carrying Russia oil around the world can't be insured. That means the only ships anyone is willing to send on those journeys are decrepit and old. Most are probably on the verge of being scrapped. It is only a matter of time before one of these vessels sinks, with a full cargo onboard. That will create an international incident where no one will take responsibility and there will be no insurance cover.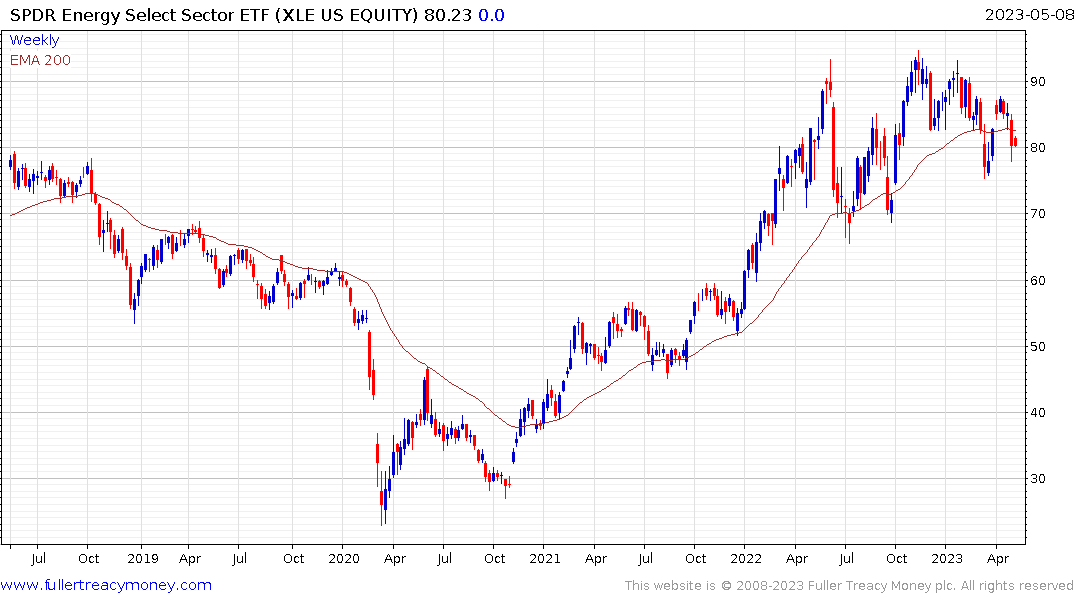 That kind of event will be latched onto by environmental campaigners with just cause. It will further curtail the ability of companies to invest in new supply too. Brent crude continues to rebound from the March low near $70 amid efforts by OPEC+ to restrict supply.
The Energy SPDR continues hold the sequence of higher reaction lows as its steadies in the region of the recent lows.
Back to top