EV makers' battery choices raise questions about future cobalt demand -
This article from S&P Global Platts was written in November but includes some useful information about the outlook for battery chemistries. Here is a section:
In May, Volkswagen acquired a stake in Chinese battery supplier Gotion-High Tech, one of the country's largest suppliers of LFP batteries. However, Volkswagen told Platts by e-mail that it currently does not plan to use LFP in its cars, although the company is "verifying that technology and its opportunities."

Another German automaker, BMW, recently expanded its battery plant in Tiexi, China, but reportedly to produce nickel-cobalt-manganese (NCM) batteries for the iX3 model. The company's primary goal at the moment is to increase driving range, but lowering costs will be a priority in the future, BMW told Platts by e-mail.

"In this conflict of objectives between range and cost, it is more important than ever to completely penetrate all actuators, starting with raw materials, cell chemistry, cell and module construction, and optimizing their entire interactions," BMW said, without dismissing any specific kind of cathode chemistry.

Some western market participants still argue that LFP should be restricted in the future to Chinese low-range city cars, as well as energy storage systems. Most of the investment is still flowing into NCM technology, which will maintain cobalt's relevance, sources said.

Even Tesla, despite committing to completely move away from cobalt and employing LFP in its Chinese-made Model 3 Standard Range, still uses NCM 811 (8 parts nickel, 1 part each cobalt and manganese), supplied by LG Chem, in the Model 3 Long Range version produced in Shanghai.
Every battery manufacturer is chasing economies of scale so there is a great deal of investment flowing into battery production. At the same time there is a lot of competition to come up with the most effect chemistries. Some are better for short haul city cars but long-range vehicles need different batteries.
On top of that complication there is the promise of completely new products disrupting the market. An increasing number of companies believe they have what it takes to commercialise solid state batteries. Toyota's concept vehicle will be released this year and Quantum Scape went public on the promise of delivering a product by 2025. That suggest picking the one battery manufacturer that will break the mould is likely to be quite difficult but there are other ways to play the theme.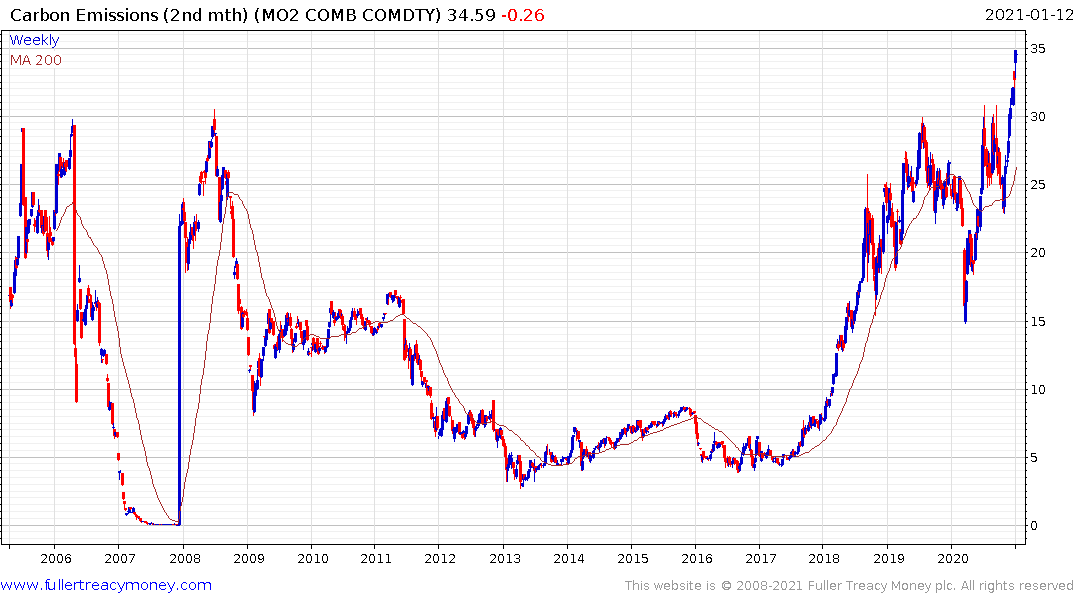 Carbon Credits are a state sponsored bull market. The price is designed to rise; albeit not in a straight line. It represents the foundation of the green new deal being pioneered by Europe, China and potentially the USA.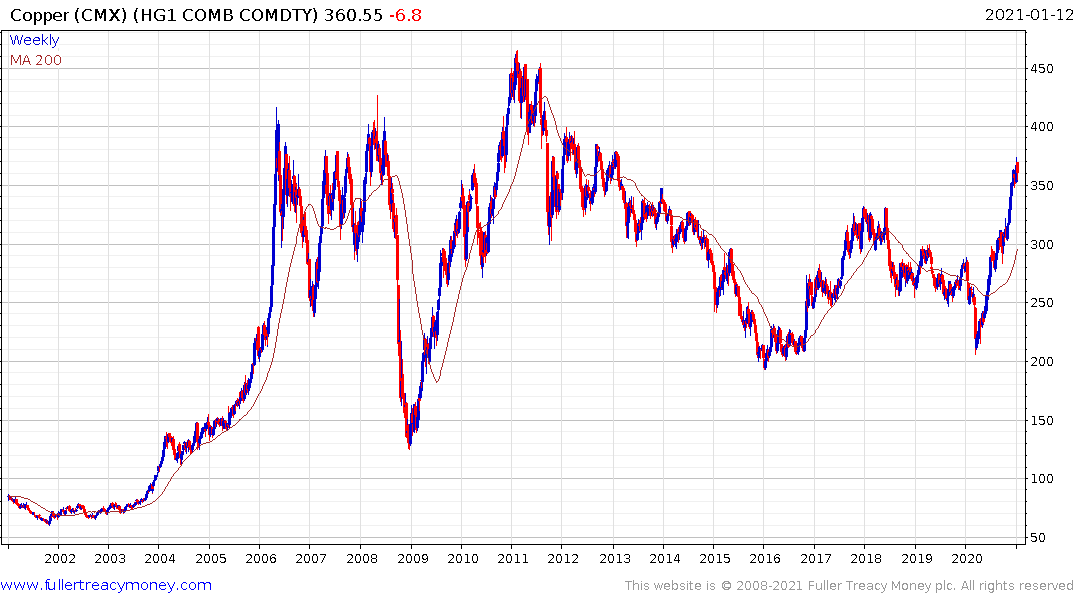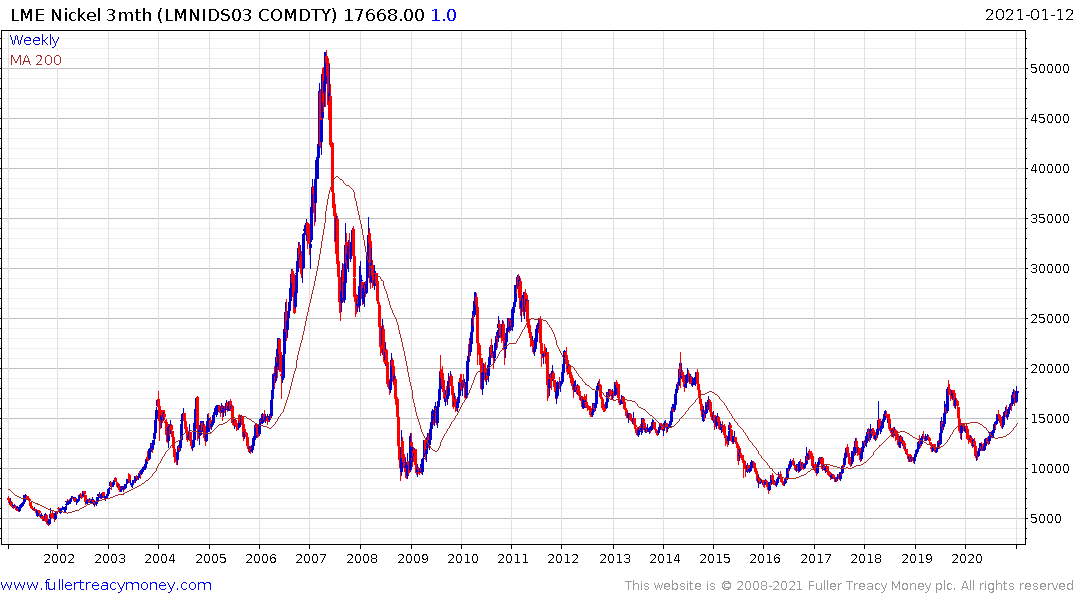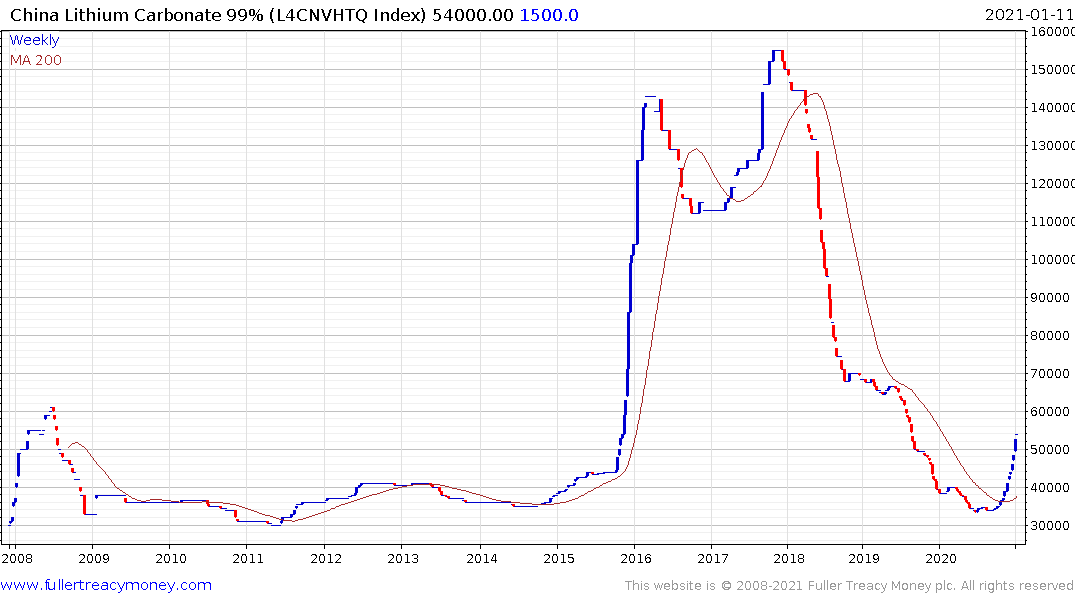 Battery metal demand is likely to trend significantly higher over the next decade. Copper, nickel and lithium are all on recovery trajectories.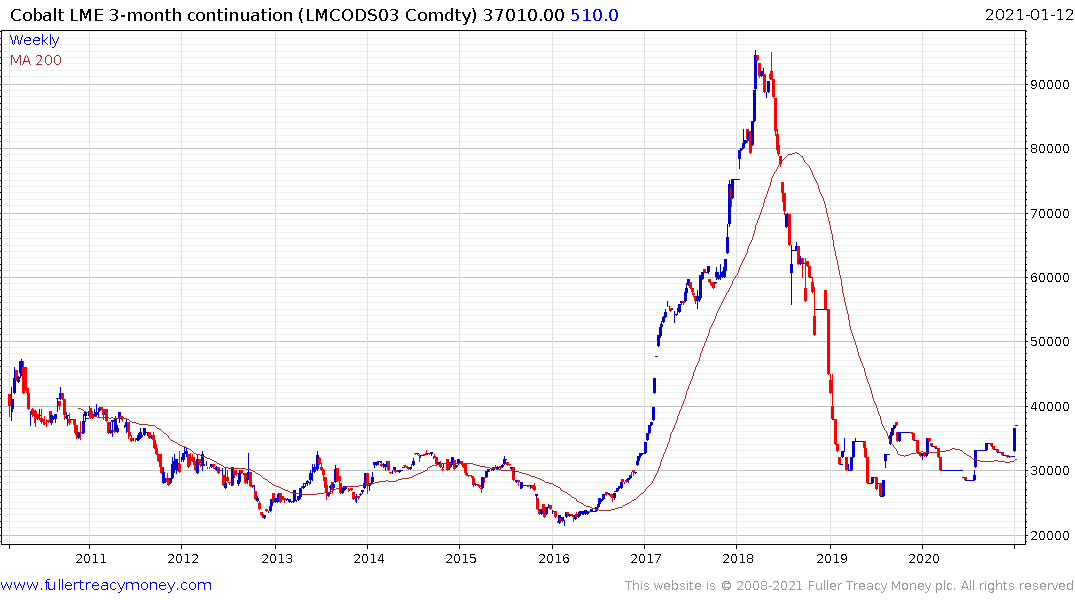 Cobalt may be in the process of completing a two-year base formation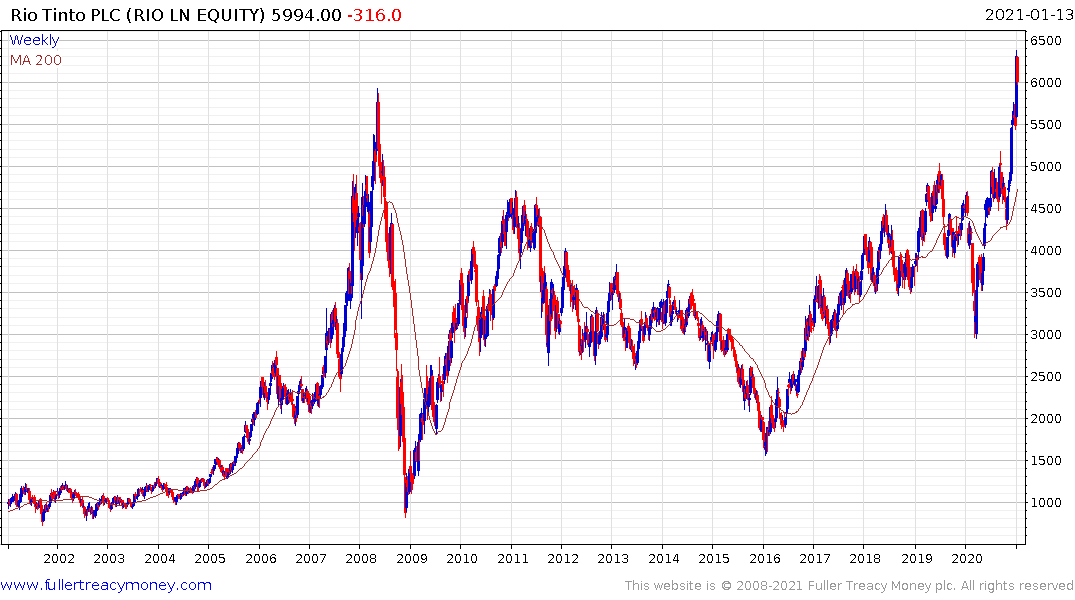 Rio Tinto has positioned itself as the renewable energy metal provider. The share is consolidating following a test of the all-time high.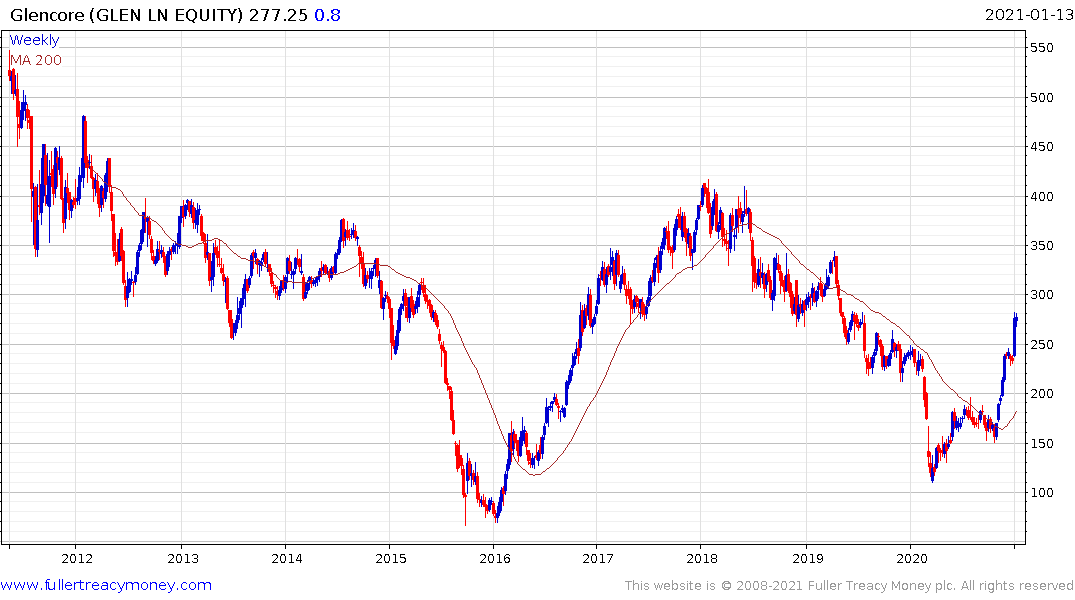 Glencore has broken its medium-term downtrend.

Sherritt International continues to rebound on the assumption its Cuban production will be imported into the USA once the new administration takes office.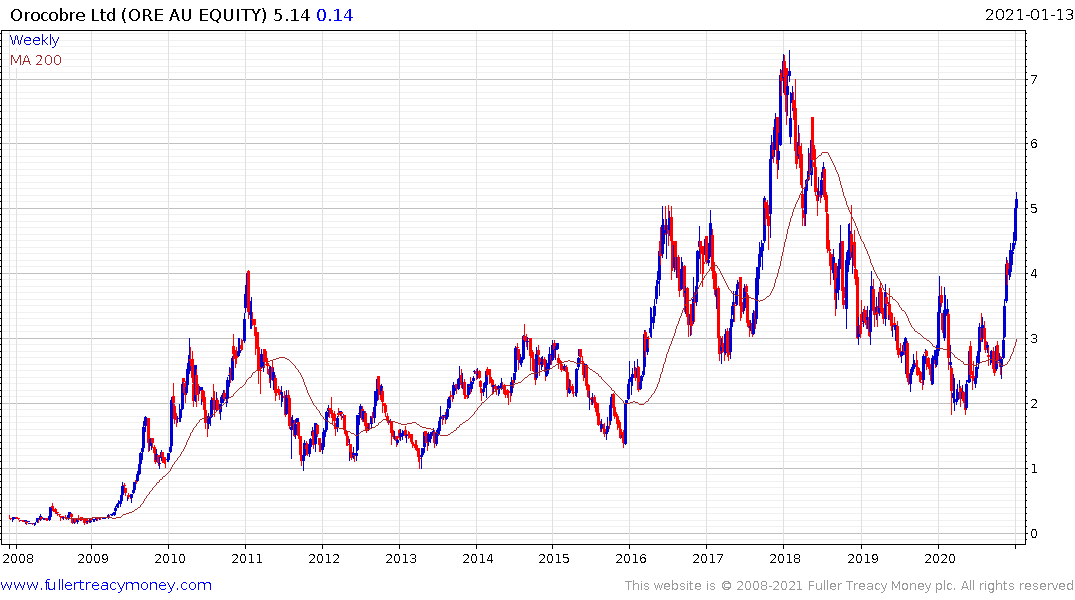 Orocobre continues to extend the breakout from its base formation.
Back to top