Email of the day on uranium funds
I found your observations on uranium on the 19th very interesting. What vehicles for investing in this sector do you think might best suit private investors? There doesn't seem to be any ETC or the like - the closest I've come across is the Uranium Participation Corporation. This is a pure play on the Uranium price, but is currently trading at a hefty premium to NAV of about 26%. Many thanks! 
Thank you for this question which may be of interest to subscribers. There were a considerable number of uranium funds listed when uranium prices were surging higher in 2005 and 2006. Many have since been delisted but there are still a small number that are reasonably liquid.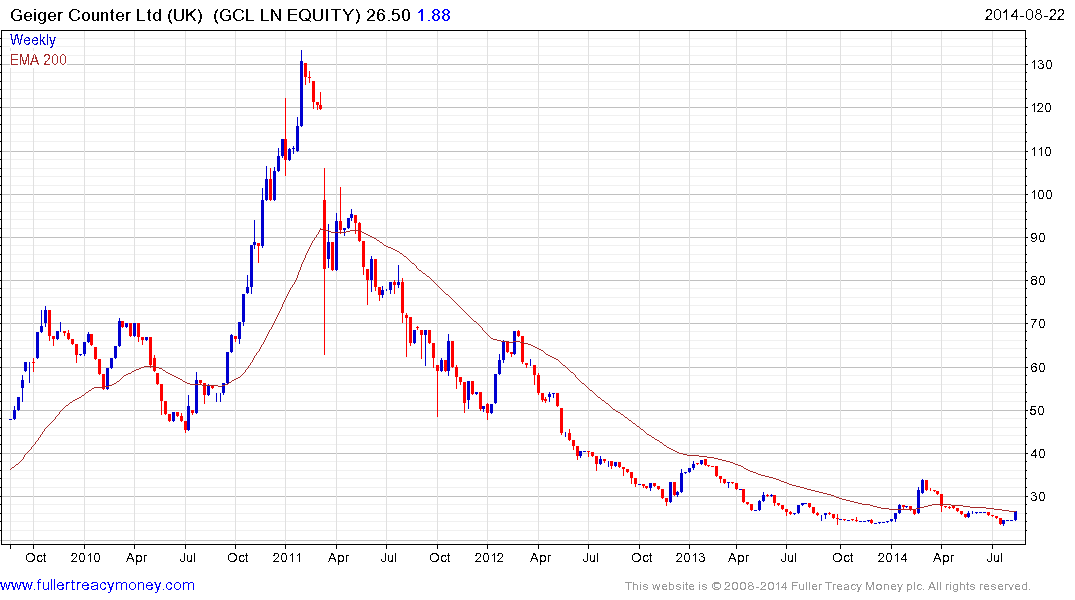 The UK listed Geiger Counter  Ltd closed ended fund trades at a discount to NAV of 13% and holds a concentrated portfolio of uranium miners. It generally invests in early stage developers and has been open to selling as interest by major miners increases. This was most publicly highlighted by the purchase of its Kalahari Minerals stake during the China Development Bank acquisition of Extract Resources in 2012. The fund rallied last week to break this year's progression of lower rally highs.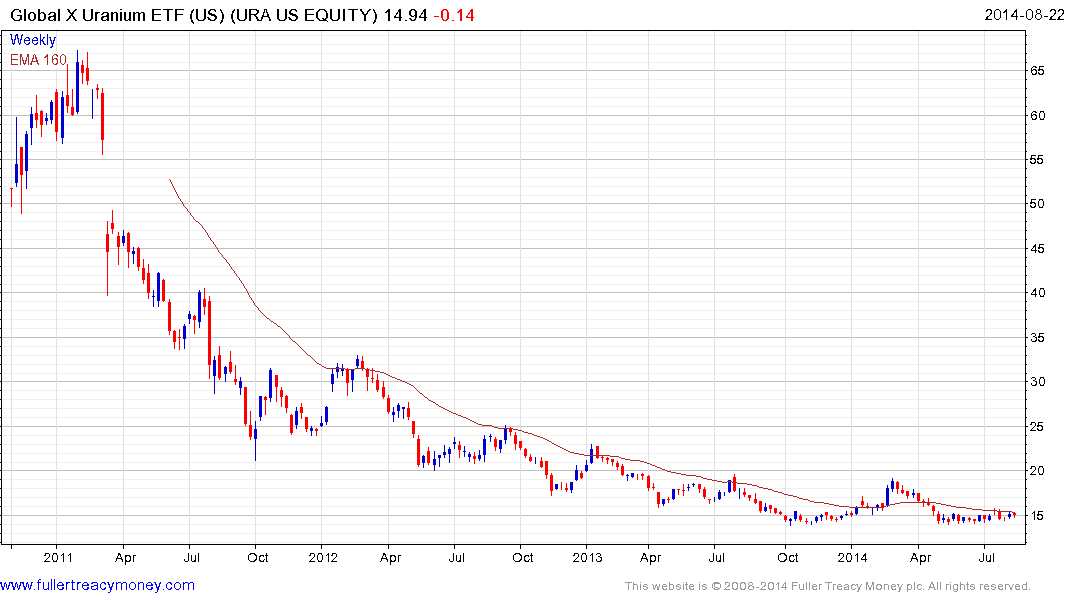 The US listed Global X Uranium ETF trades at a mild discount and holds a spread of uranium miners.
Back to top