Email of the day on uranium
Thanks for the insightful video, as always, Eoin. Have you had a look at the uranium sector lately? The spot price has jumped along with the miners, including Cameco and Denison which jumped 26% yesterday. Is the long-awaited supply crunch coming into play and how long will the uptrend last? Your thoughts on this will be appreciated.
Thanks for this question which may be of interest to subscribers. The shutting down of both transportation and some mining operations has created a short-term supply shortage which is supporting the outperformance of uranium. It's the number one best performing commodity this year but the supply shortage is unlikely to last beyond the lockdown phase of the virus-induced recession.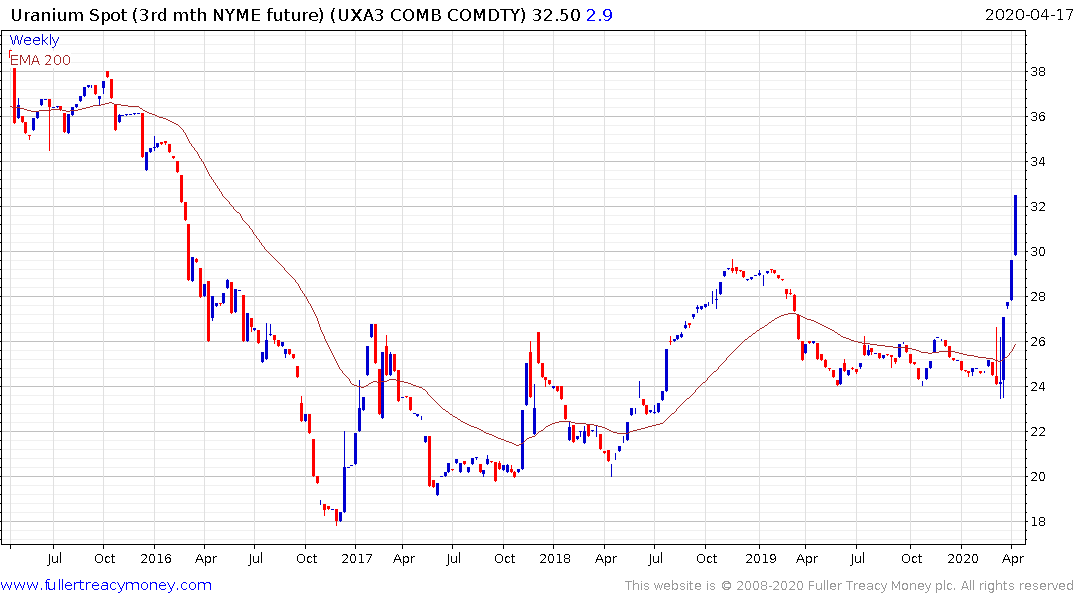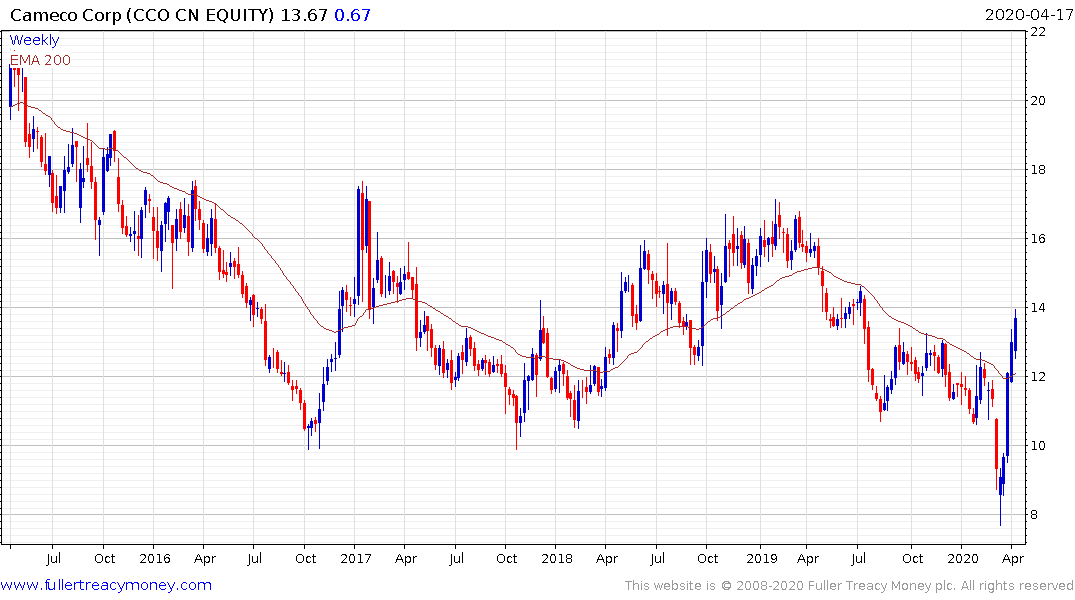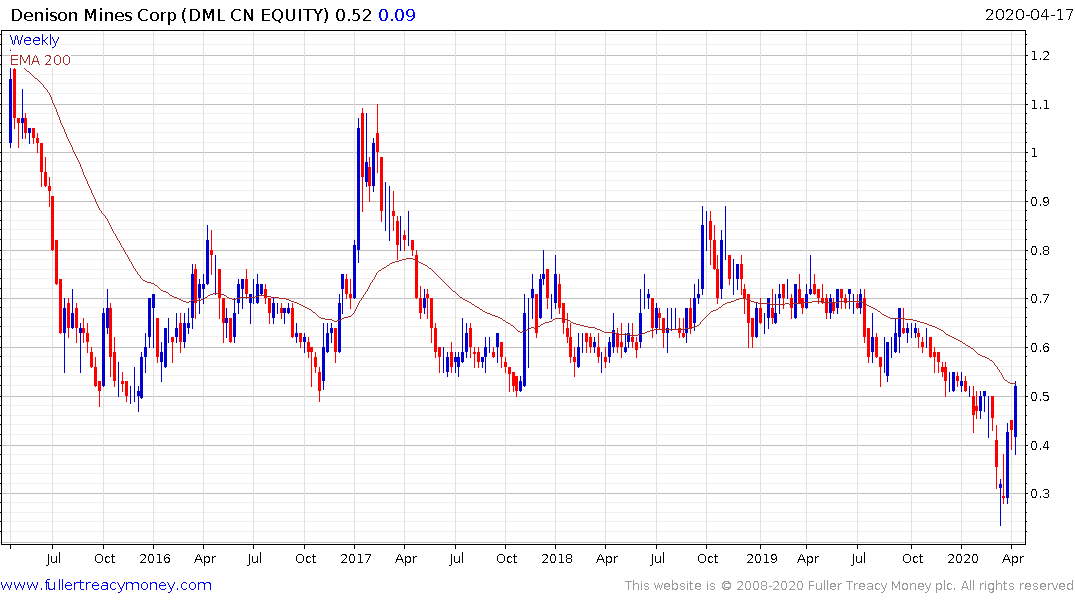 It has helped to support uranium miners with Cameco and Denison rebounding to post failed downside breaks.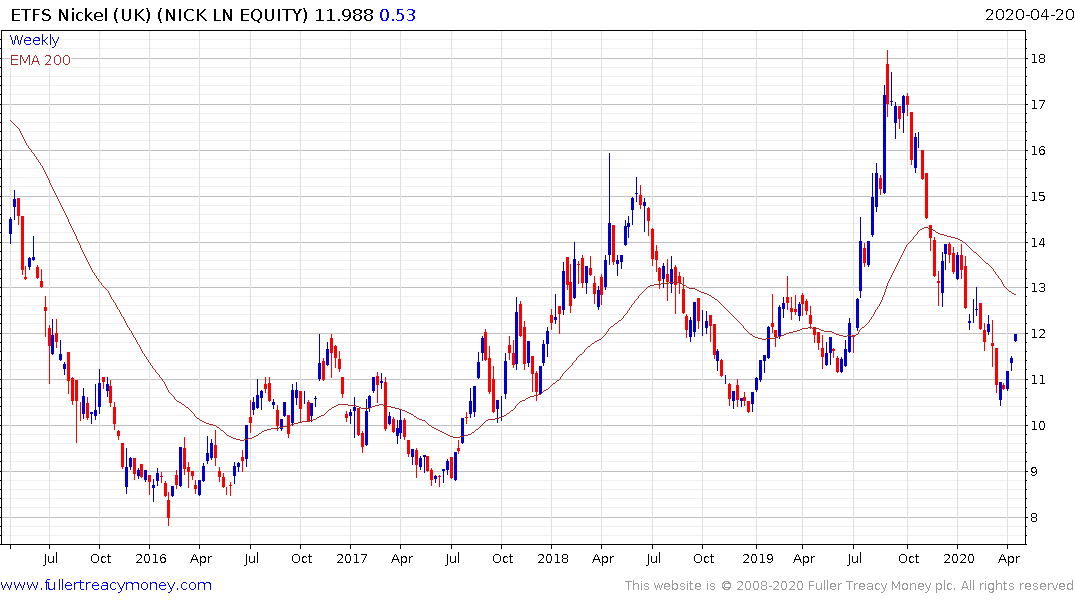 Nickel prices are now also rallying and is pressuring its sequence of lower rally highs.
Back to top