Email of the day on The Chart Seminar and a uranium ETF
hello Eoin 1) could you please suggest a trustworthy ETF on Uran, with a well balance geopolitical profile 2) I would very much welcome a chart seminar, I hope you will be able to organize one in the not too distant future.
We are currently looking at June 6th and 7th for The Chart Seminar in London. Sarah is in the process of securing a venue at present and as soon as the location is confirmed we will begin taking bookings. I am very much looking forward to meeting subscribers in person after an internval that has been far to lengthy.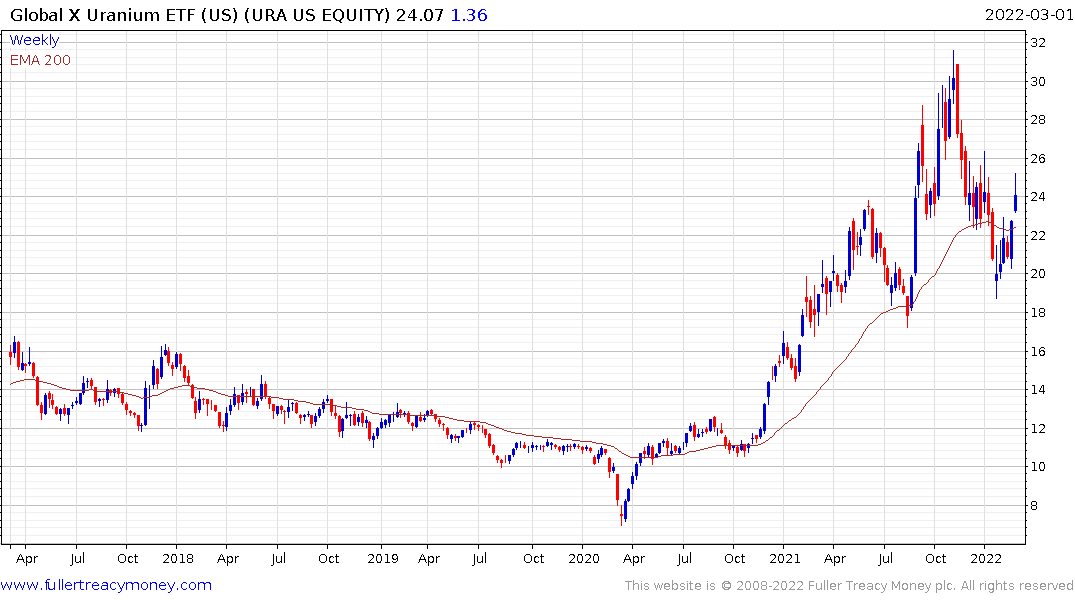 The Global X Uranium ETF (URA US) is heavily weighted by Cameco and the Sprott Physical Trust. It is currently bouncing from the region of the 200-day MA.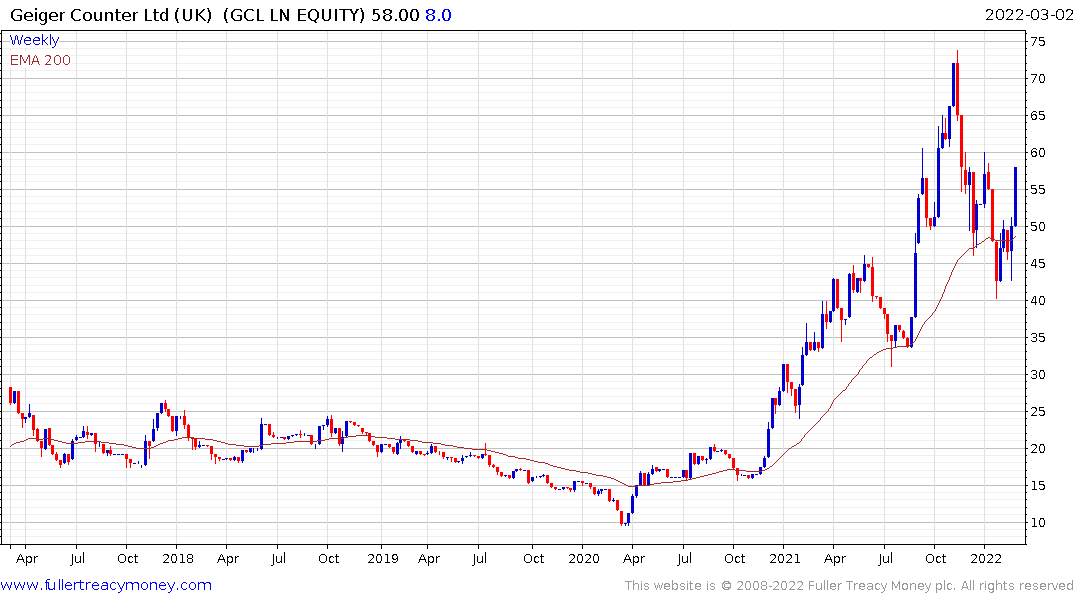 The UK listed Geiger Counter Trust is trading at a premium of 11% and concentrates on more speculative uranium ventures. It is also bouncing from the region of the trend mean.
Back to top