Email of the day on silver's relative strength
Silver price appears to be holding up much better vs. gold price. Any idea why?
Thank you for this question which I have been pondering over for the last few days. The easy answer is that silver has more industrial uses than gold. As industrial metals continue to price in additional infrastructure growth and new use cases in transportation and electricity generation they may be lending some support to silver versus gold.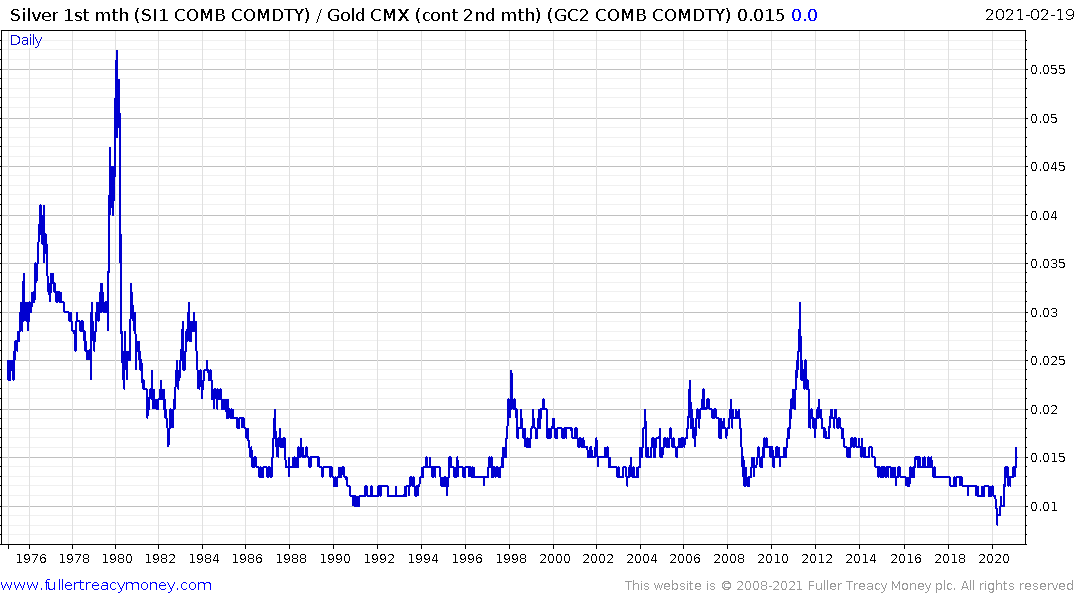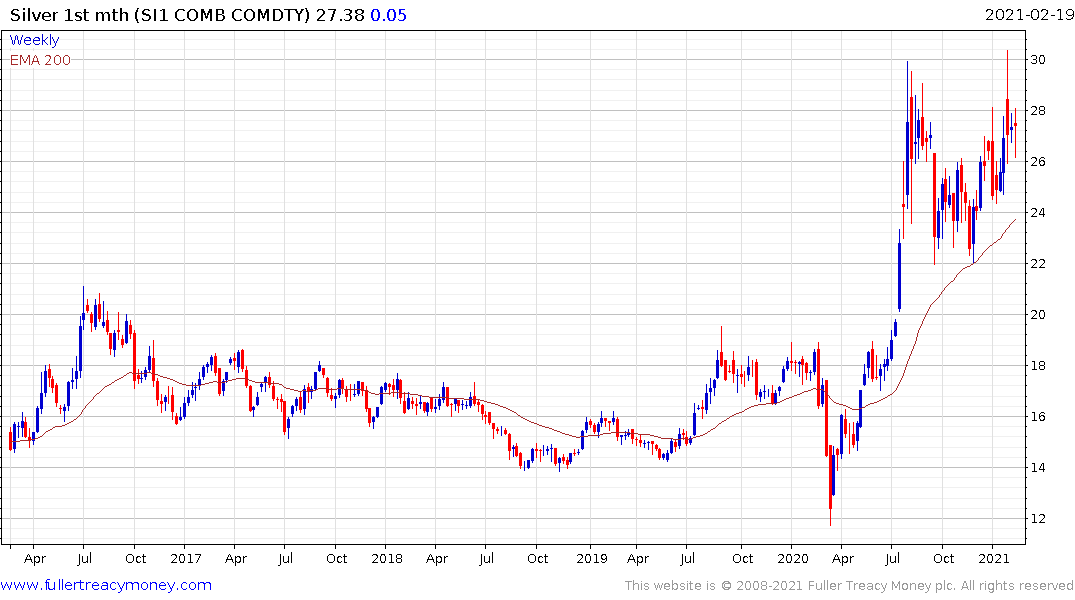 Silver use, on a per solar panel basis, has decreased significantly over the last few years, but the number of panels continues to increase. If I had to think of one reason for silver's outperformance it is in the demand for anything that is related to the green energy boom.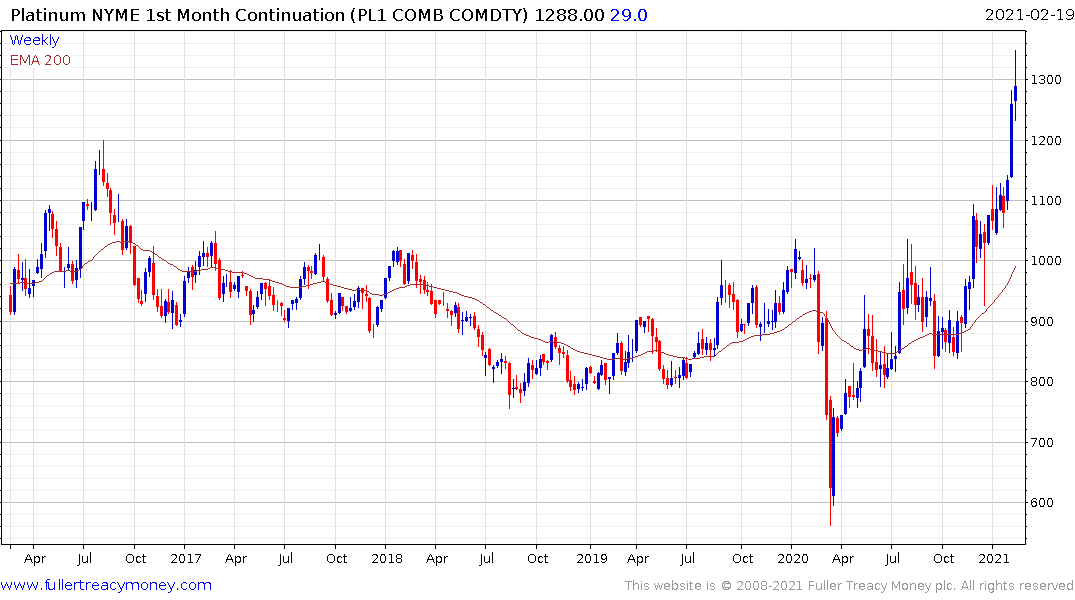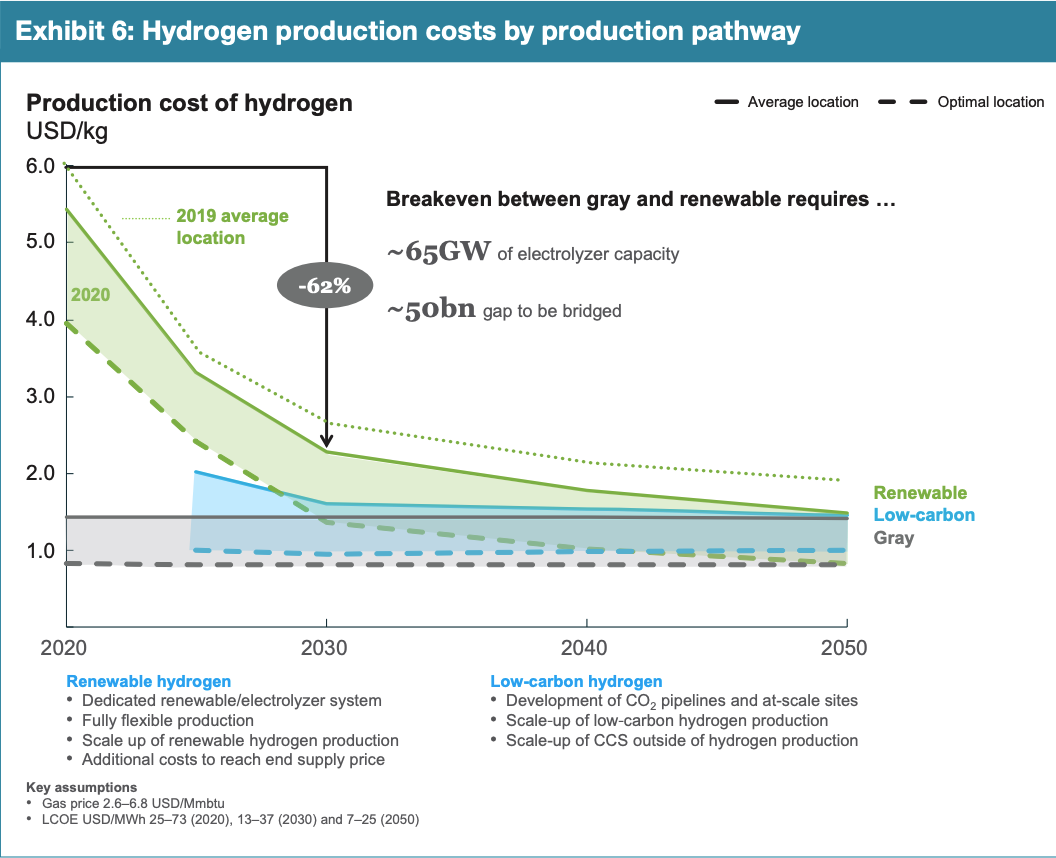 That is certainly behind the continued explosive breakout in platinum. This article focusing on new forms of anti-combustion hydrogen paste and this one focusing on investment in economies of scale highlight the goal of making green hydrogen production competitive with natural gas by the end of the decade.
The other potential reason for silver's relative strength is that it tends to outperform gold in the 2nd and 3rd psychological perception stages of precious metals bull markets. It has also benefitted from positive speculative interest on Reddit posts and the day trader crowd.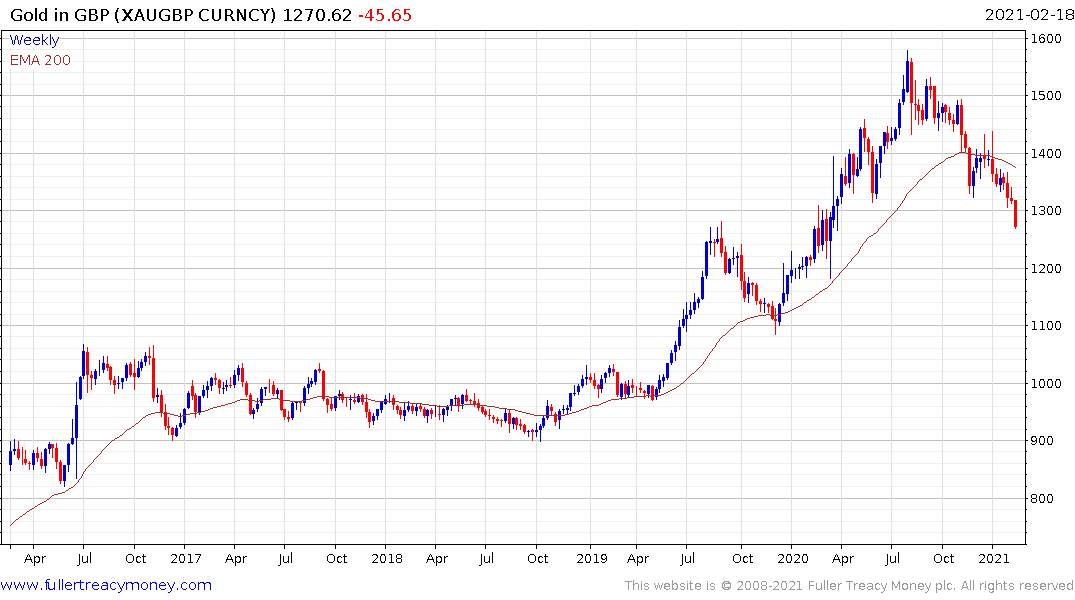 Gold's correction has been sheltered by the relative weakness of the Dollar. It is looking much more oversold when viewed against a recently firm currency like the Pound.
Having run up to significant new all-time highs over the last couple of years, this correction has more than unwound the short-term overbought condition. The only question is when the next positive catalyst will arrive to reignite investor interest. There have been no recent surprises in the size of monetary accommodation announced but they are coming. Governments remain committed to spend their way out of trouble. That has not changed.
Back to top