Email of the day on Seadrill
Thanks for bringing Seadrill to our attention back in April. Given the recent price performance what are your thoughts from a chart and fundamentals perspective? Many thanks and best wishes, Nav
Thank you for your email and here is a link to what I last wrote about Seadrill:
Offshore oil supply has been the big casualty of this bear market to date. Seadrill came out of bankruptcy in 2018, fell 98% from the relisting price and filed for bankruptcy protection again on Wednesday. If it can survive through forbearance maybe they can reinvent themselves as offshore wind turbine installers.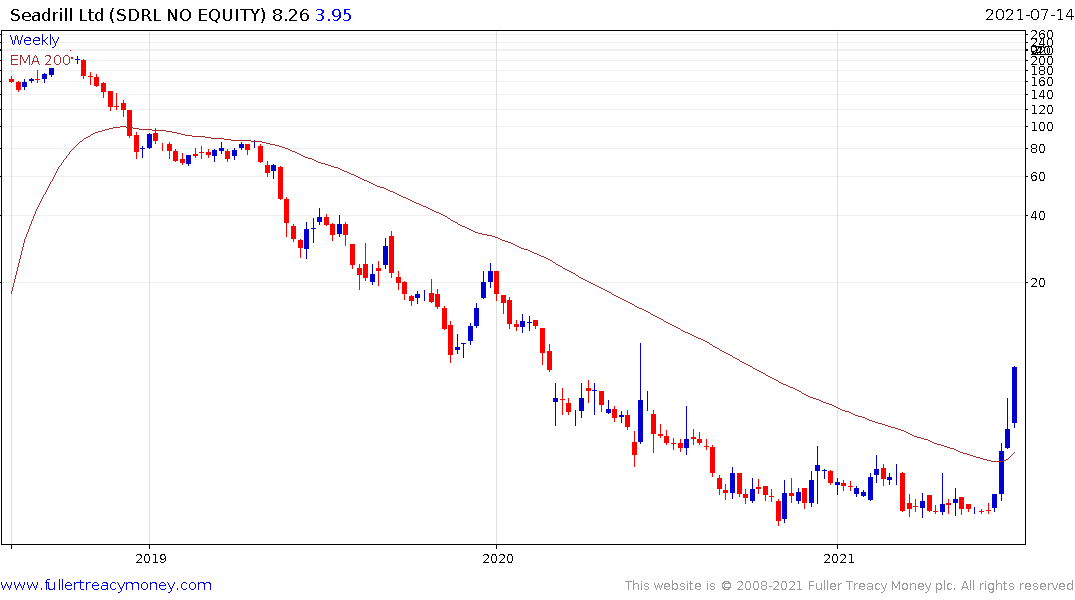 The share rebounded over the last three weeks on improving sentiment that funding was being secured to ensure continued operation of the business. Since the share was priced for an extinction level event there is room for continued upside provided oil prices remain steady. Meanwhile, the significant expertise the company has in operating offshore remains a selling point for installing wind turbines.
Back to top