Email of the day on hydrogen investments
Given hydrogen powered energy is an emerging trend I would be grateful! Mr. Treacy could mention the name of related ETFs or any other tradable security that would provide exposure to this trend.
Thank you for this question which may be of interest to the Collective. I've been anticipating a new use case for natural gas since the price collapsed with the introduction of unconventional supply. It was simply inevitable that with so much supply and low prices for a vital commodity that someone would find something to do with it. The hydrogen market is almost completely dependent on supply from natural gas at present. Efforts to produce green hydrogen are underway but are uncertain and will take years to build.
There is no ETF for hydrogen stocks. That's because the number of shares offering exposure is comparatively small and their market caps would be consumed by a fund. I created a section in the Chart Library to provide a list of hydrogen companies. Here is a link. http://chart.fullertreacymoney.com/chart_listings/group/582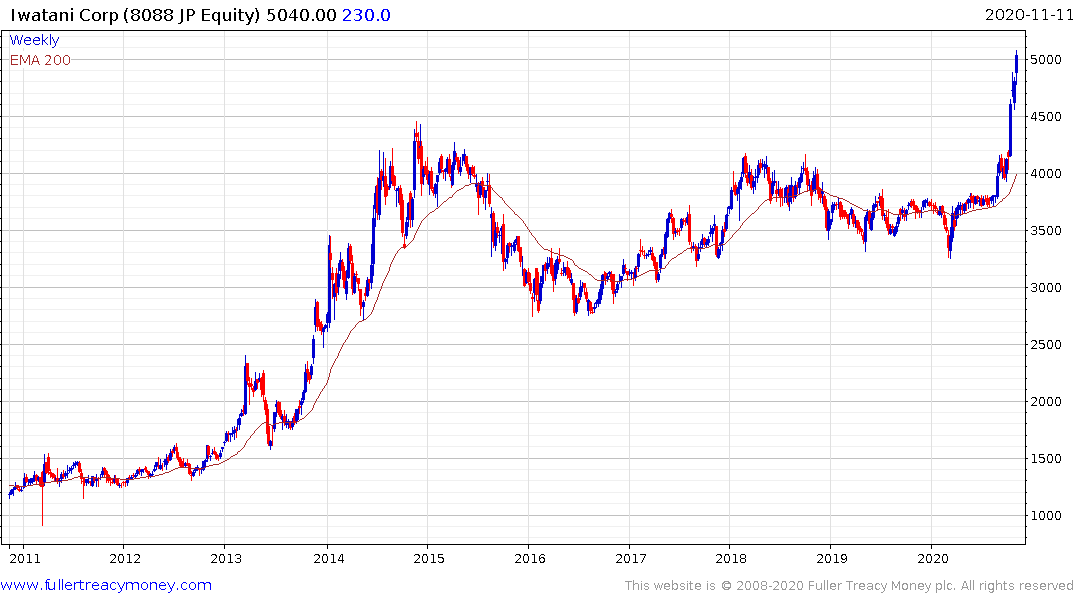 Japan's Iwatani Power currently has the strongest momentum.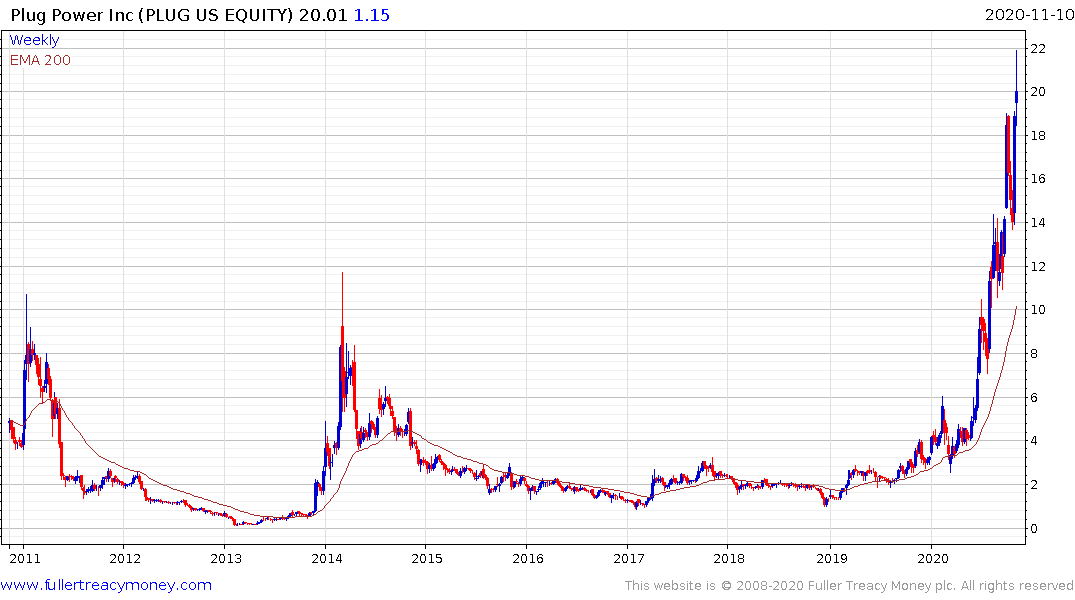 The USA's Plug Power is not far behind.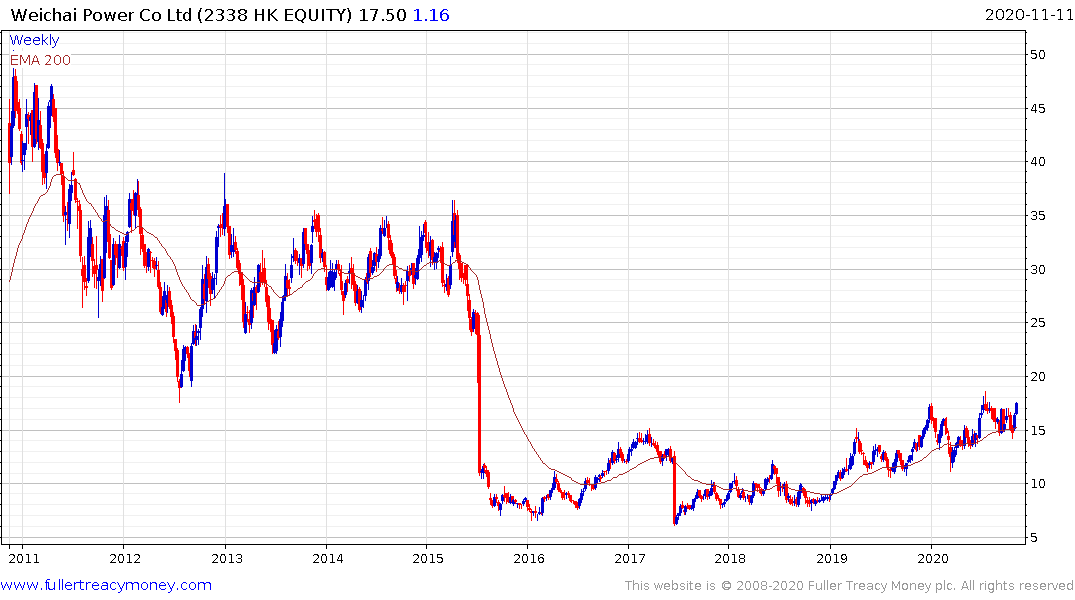 China's Weichai Power remains in a consistent uptrend and is likely to begin delivering fuel cell haulage vehicles.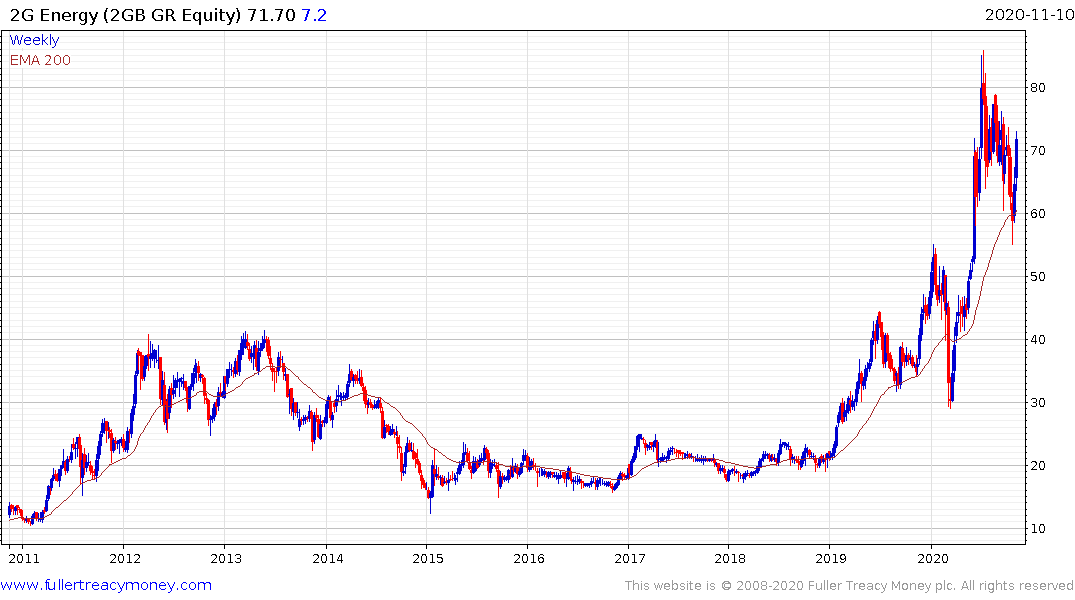 Germany's 2G Energy has bounced impressively from the region of the trend mean.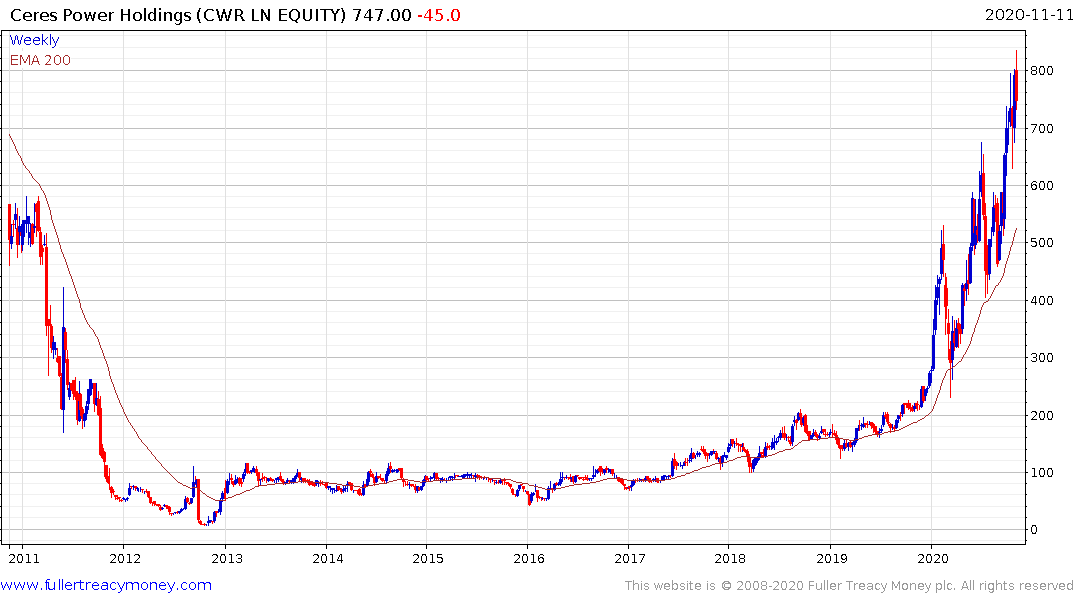 The UK has probably got more listed companies offering exposure to hydrogen than any other market and they were certainly among the early leaders. Most are taking a breather at present.
Back to top