Email of the day - on hydrogen ETFs
Hope you have a good Xmas. Could I ask, are you aware of an ETF in which I can get exposure to Hydrogen. I live in the UK, as such, I may be restricted with my choice?
Thank you for this question which may be of interest to the Collective. To the best of my knowledge, the sector has not gained sufficient adherents, beyond the broad renewables universe, for any firm to launch an ETF.
Here is a link to the Chart Library folder for Hydrogen companies.
The challenge with owning the better performing renewable energy ETFs at present is they all necessarily hold large Tesla weightings. That has been the right decision this year because the share has risen almost 700%. On a price to sales ratio of 21 the company is a racy valuation, competition in the EV and battery markets is intensifying and the company is under a great deal of pressure to meet its targets.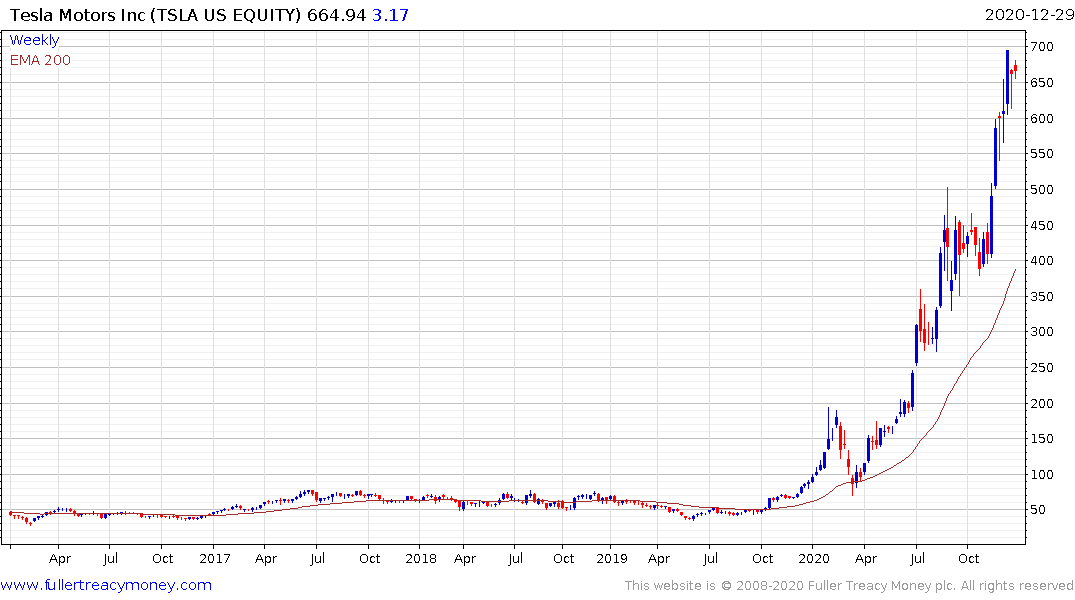 Tesla has been a lightning rod for speculation. It is therefore more susceptible to interest rates that most other high growth stocks. A sustained move above 1% by the 10-year yield would likely sap speculative interest in the mega-cap high-growth sector. It may however, create a buying opportunity in the smaller cap high-growth sector.
Back to top