Elysis: A New Era for the Aluminum Industry
This press release today announcing a joint venture between Rio Tinto and Alcoa, with technical input from Apple, may be of interest to subscribers. Here is the key point apart from being carbon free:
A NEW ERA FOR THE ALUMINUM INDUSTRY

There's a new, revolutionary way to make aluminum. It eliminates all direct greenhouse gases. And it produces pure oxygen.

The technology can create more aluminum in the same size smelting cell as the traditional process. And it can be installed in new facilities or retrofitted for existing ones.
What I think will surprise many people is that a test facility has been running at Alcoa's Pittsburgh test facility since 2009 so this is not some far-off pipe dream but it already has a proof of concept and is primed for commercialization. The first commercially oriented industrial project is expected to begin producing aluminium in 2024.
So far, I have not been able to find any details of how cost effective this new method is. I'm sure that details will come out in due course but even if there is a relatively small premium, the cost of regulation of the sector will likely increase when a viable carbon free production method has proven viable.
This article from Mining.com may be of interest.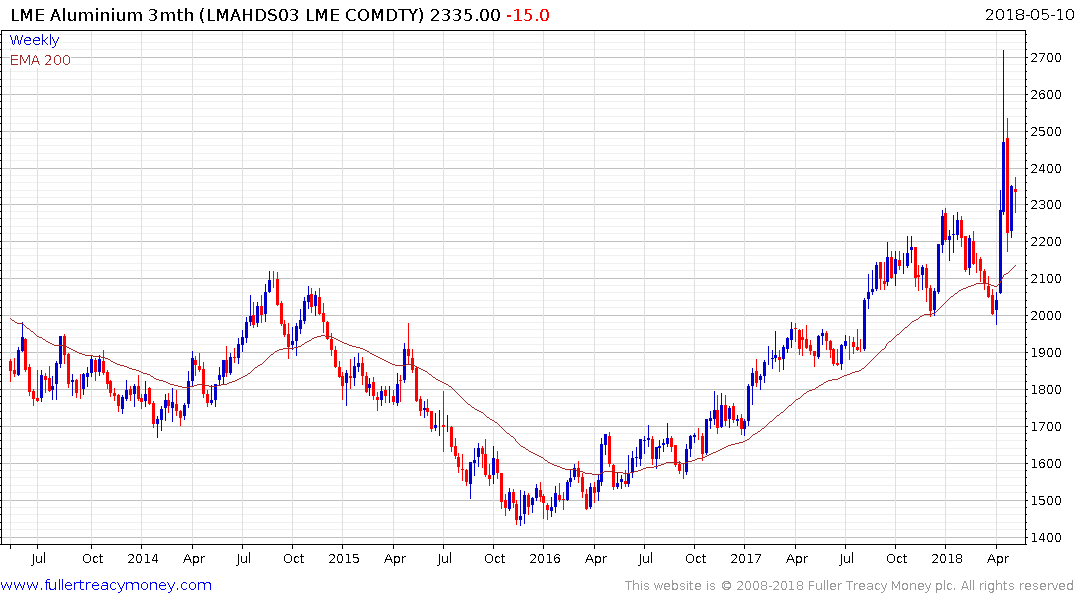 Aluminium prices spiked higher following the imposition of sanctions on Rusal and have held the majority of the advance since. A progression of higher reaction lows has been in evidence since late 2015 and a sustained move below $2000 would be required to question medium-term scope for additional upside.
Longer-term, this new smelting method represents an additional source of supply which is likely to represent a headwind for pricing.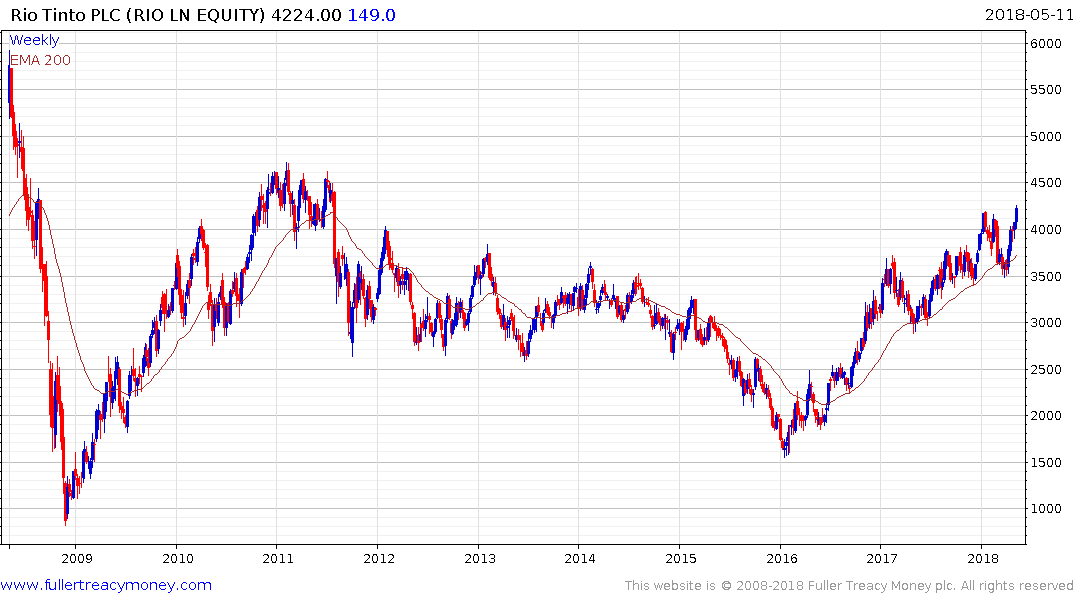 Rio Tinto (Est P/E 11.79, DY 5.03%) broke out to new recovery highs today and a sustained move below the trend mean would be required to question medium-term scope for additional upside.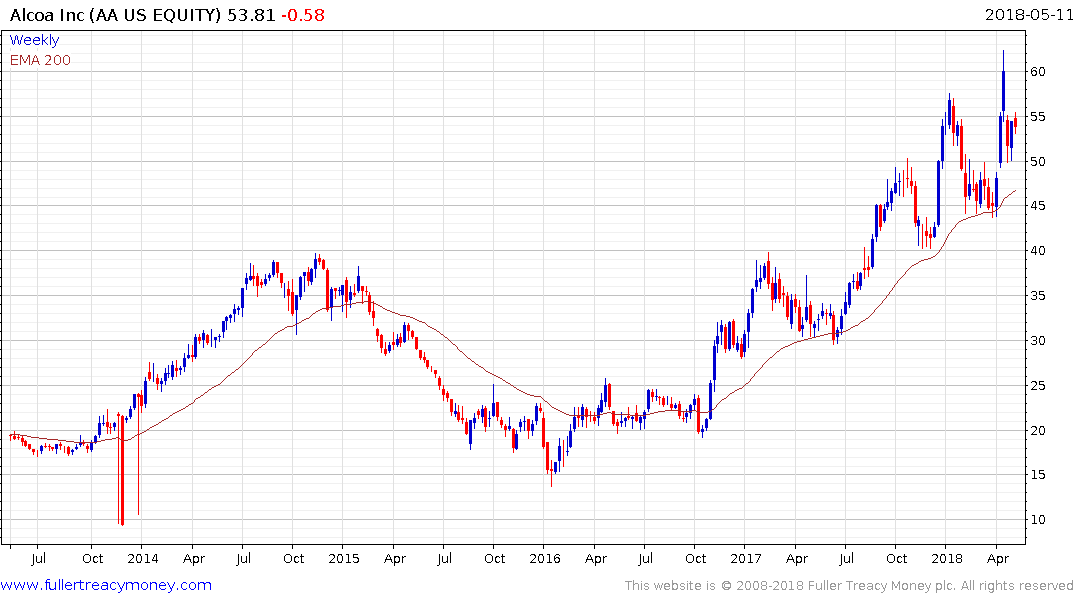 Alcoa (Est P/E 11.81 DY N/A) broke out of a 9-year base last year and continues to hold a progression of higher major reaction lows.
Back to top