DuPont Breaking In Two After CEO Exit Seen Raising Value 31%
This article by Jack Kaskey for Bloomberg may be of interest to subscribers. Here is a section:
DuPont shares surged Tuesday by the most in six years in anticipation that more value will be unlocked. The Wilmington, Delaware-based company said Kullman will be replaced later this month as both CEO and chairman on an interim basis by board member Edward Breen, who oversaw the dismantlement of Tyco International Plc.

Earlier on Monday, Trian Fund Management, the activist investor that argues DuPont would be worth more as two companies, announced it had added to its stake in the company.

In May, Trian co-founder Nelson Peltz led the firm in its proxy fight in a doomed attempt to get three board seats.

"It's kind of bittersweet, because Trian is vindicated in some respects," said Hank Smith, who helps manage $6.5 billion as chief investment officer at Haverford Financial Services Inc.

in Radnor, Pennsylvania. "If DuPont had embraced Trian earlier on and welcomed Peltz on the board, Ellen Kullman would still be CEO."
Speciality chemicals is an amorphous terms used to describe businesses leveraged to everything from agriculture, energy, healthcare, home improvement and anything in between. The drawdown in commodity prices affected at least two of those segments and the difficulties experienced by Latin American countries has been an additional headwind particularly for DuPont.
One of the original reports on the potential of unconventional gas was written by analysts at Citigroup and titled "Shale Gas: a gamechanger for the chemical sector". The boom in unconventional oil and gas drilling was a major benefit for chemical companies supplying the "mud" that lubricated the drill bit and keeps the fractures open so oil and gas can flow. The reduction in drilling activity has been an additional headwind and contributed to the relative underperformance of chemical companies.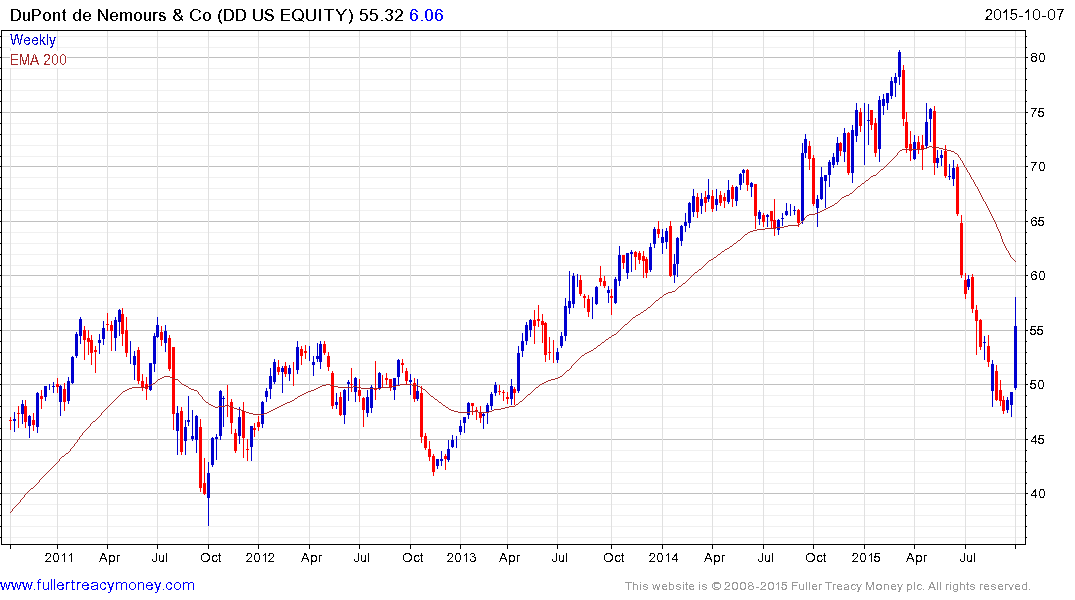 The departure of DuPont's CEO represents realisation that the company's many facets are difficult to manage as a single company. This has acted as a catalyst for a sharp reversionary rally and has also helped to highlight a number of other chemical shares which have experienced sharp reactions. They may also benefit from some steadying in commodity prices.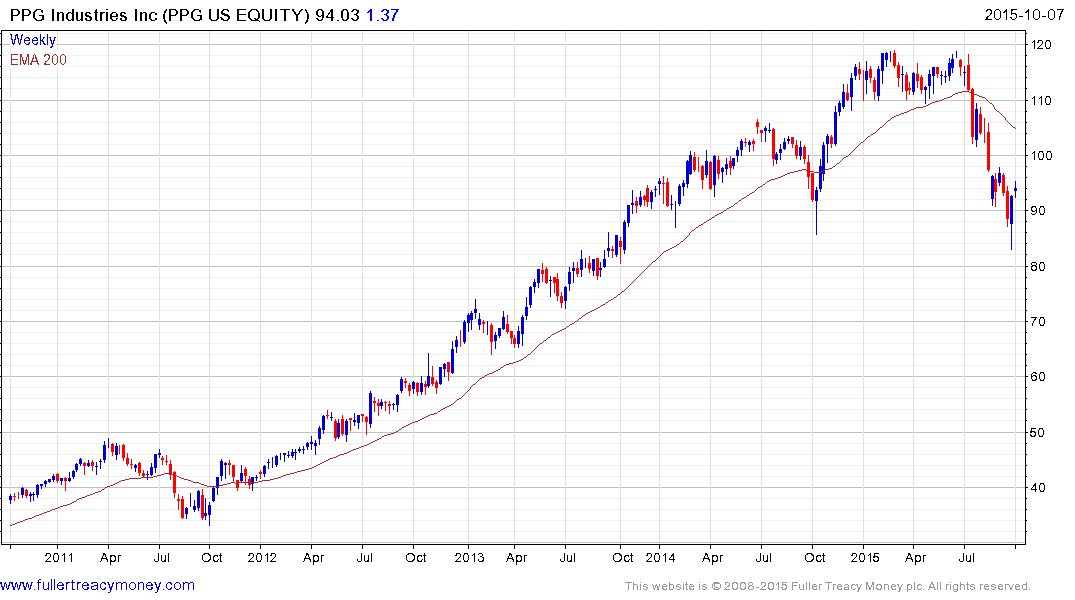 PPG rebounded emphatically last week from the region of the October 2014 low. It will need to hold the $85 area on any pullback if recovery potential is to be given the benefit of the doubt.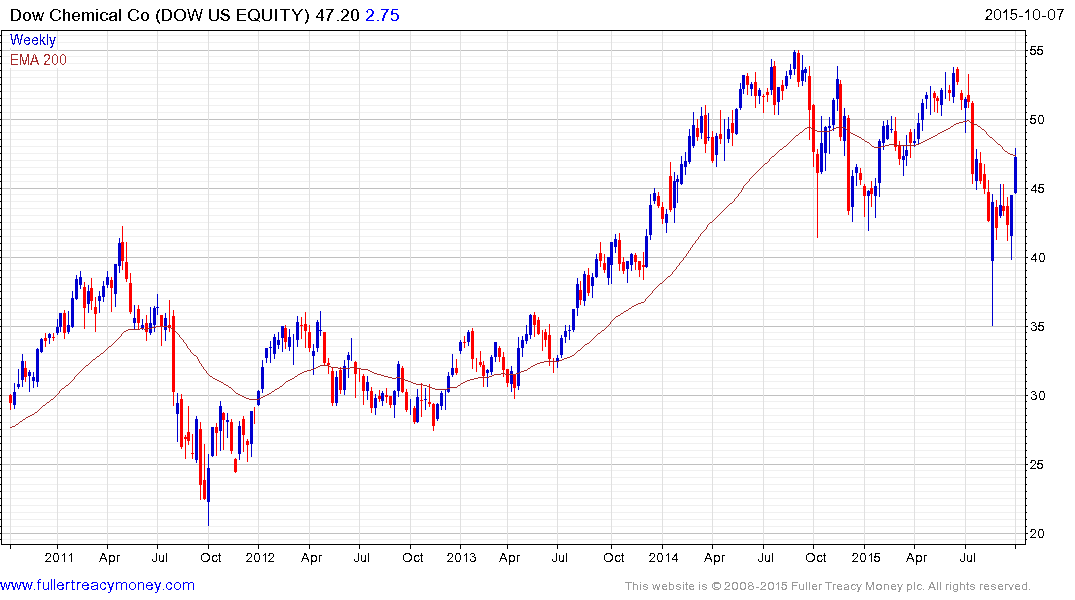 Dow Chemical has already closed its overextension relative to the trend mean and will need to hold the $40 during any pullback if potential for continued higher to lateral ranging is to be given the benefit of the doubt.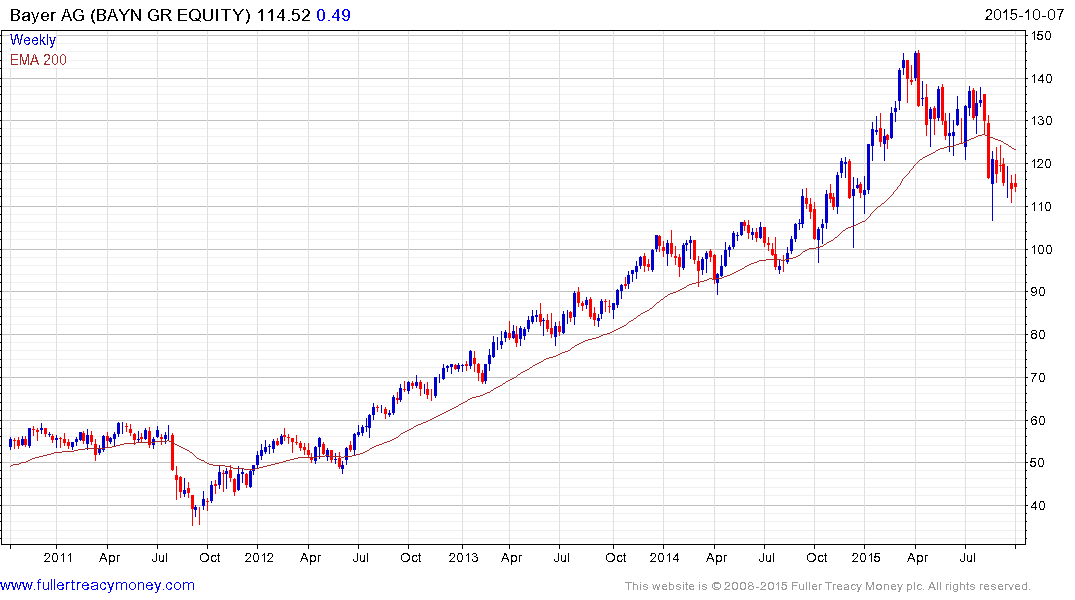 German listed Bayer will need to hold the low near €107 to signal a return to demand dominance.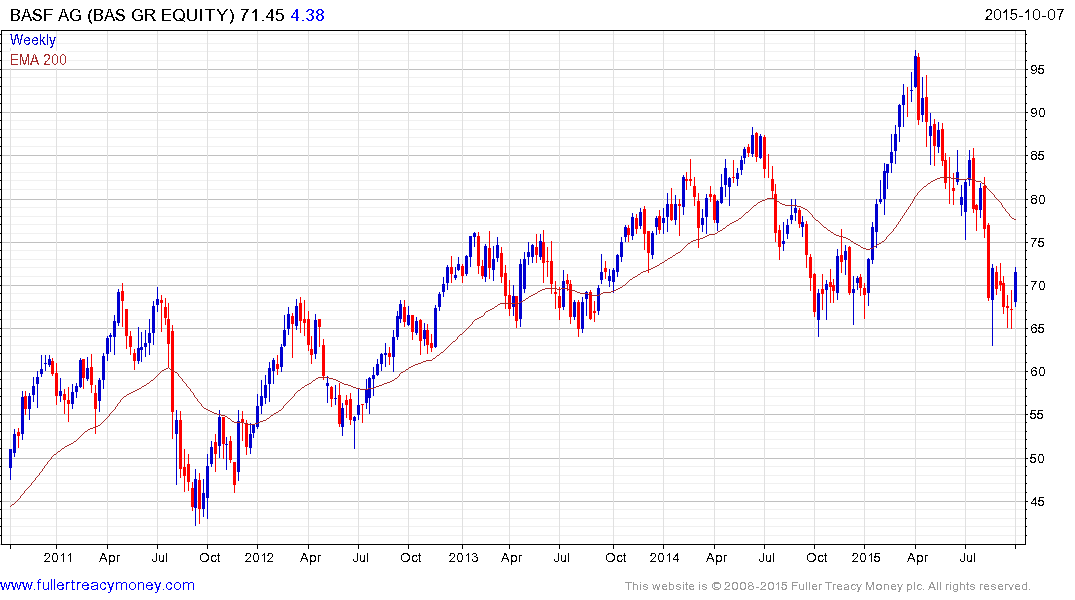 German listed BASF continues to rebound from the region of the 2014 and August lows.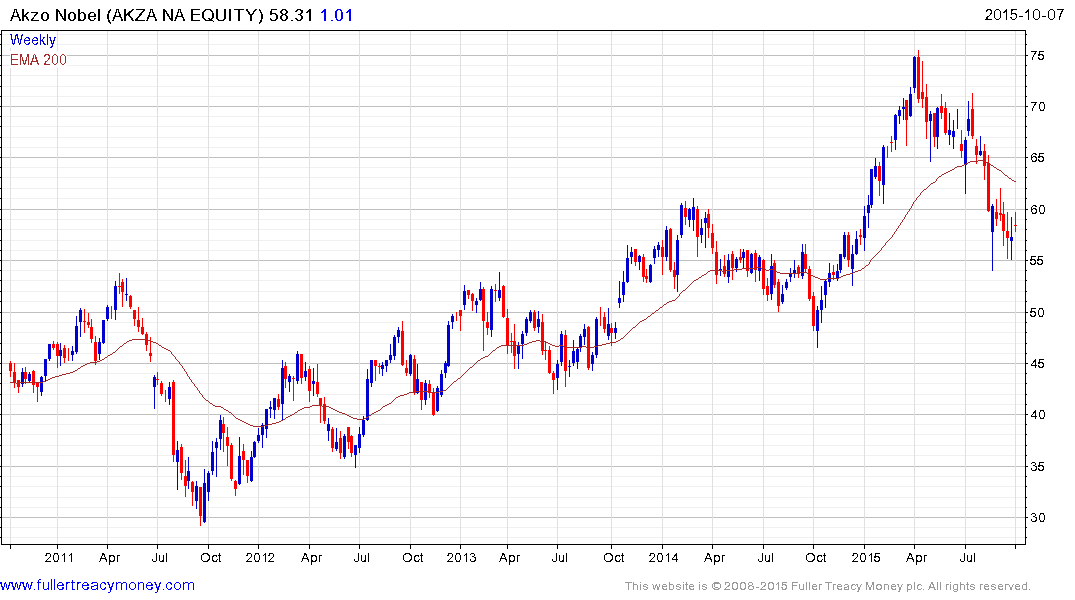 Dutch listed Akzo Nobel also experienced a sharp decline and has found at least near-term support in the region of €55.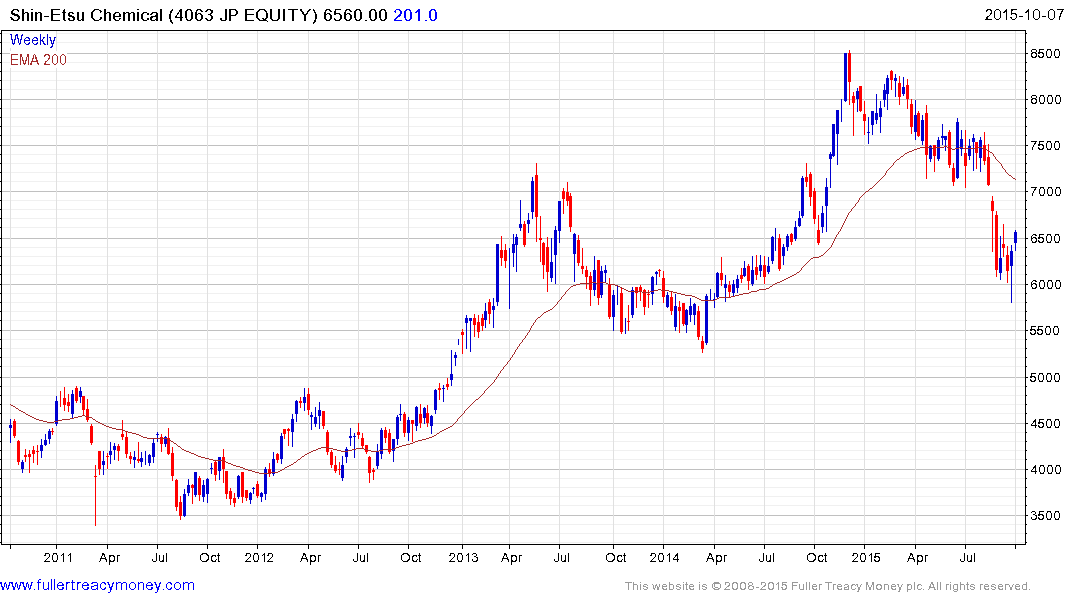 Japanese listed Shin-Etsu exhibits a similar pattern as it rebounds from the ¥8000 area.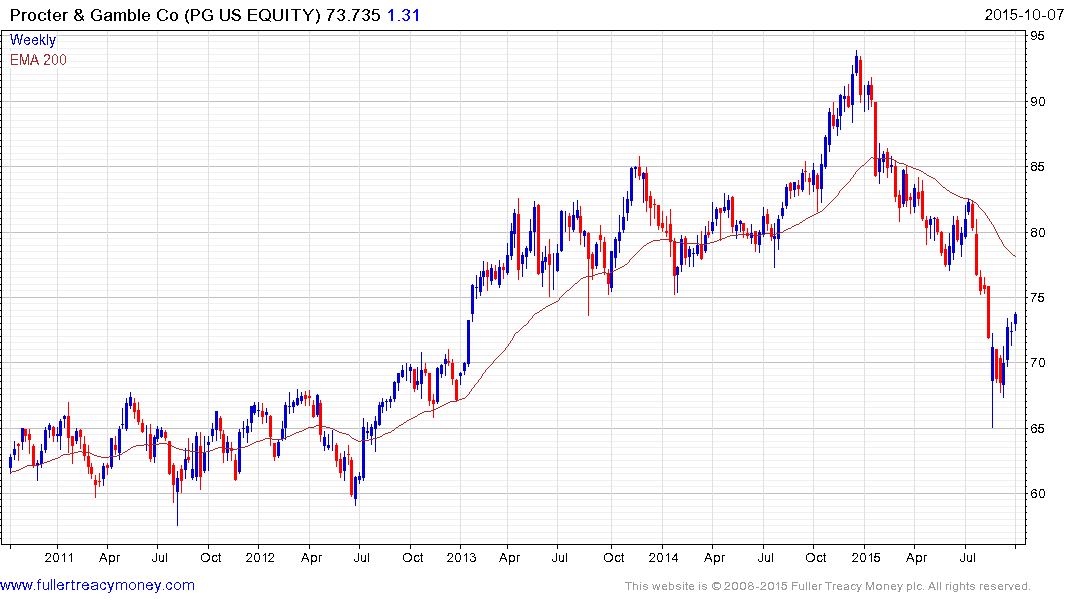 While it has little to do with the chemical sector Proctor & Gamble is another company where activist investors have long complained that the value of its portfolio of brands would be better realised if the company were split up. The share experienced a deep decline from its December peak and is current engaged in a reversionary rally.
Back to top