Desert Mountain Energy Announces Significant Helium Percentages in Two New Wells In Arizona
This press release may be of interest to subscribers. Here is a section:
Based on normal accepted industry operation procedures, the company at this time and prior to further engineering and flow testing, would entertain a possible daily flow rate of between 4,100 and 5,600 MCFGPD based on aggregated production from both wells. The Company has compared these wells to the closest established and documented helium production located approximately 35 miles NE in the Pinta Dome Field. Note: Desert Mountain Energy's wells have been completed in members of the Pennsylvanian-aged Formations which are lower in depth than the helium productive Permian-aged Coconino Formation found at Pinta Dome (AZOGCC archives). Production comparisons with a number of wells from the prolific Pinta Dome Field, specifically the Kerr-McGee Barfoot State#1, clearly shows that large artificial formation stimulation was not required to exceed the original projected calculated reserves by over 500%, over a 13-year production life (Olukoga 2016, AZOGCC Barfoot #1 well files).
There have been a number of articles over the last couple of years about the lack of new supply for helium, against a background of continued strong demand growth. Here is a link to an article from Forbes, dated April 2019, making a number of points about supply inelasticity meets rising demand.
The hydrogen sector has been particularly well supported by investors keen to access renewable energy plays. Helium is a more nuanced sector with a wide number of applications but related shares have also rallied in clear commonality with hydrogen plays. The caveat is that many of these companies are very small.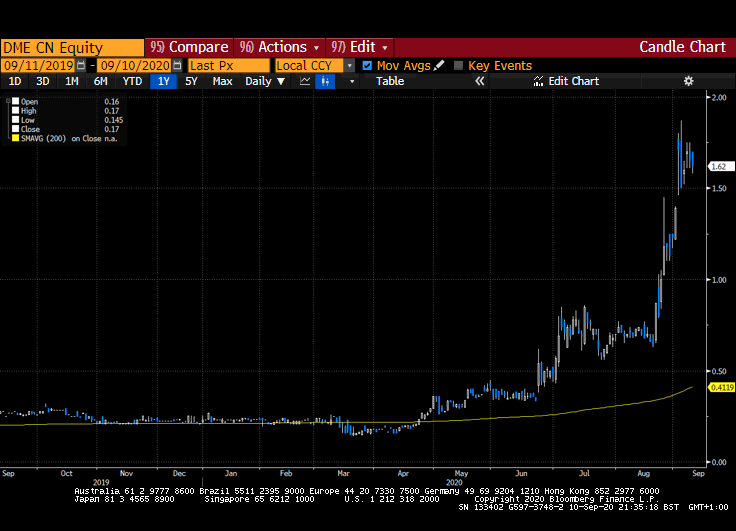 Desert Mountain broke out in May and surged higher over the last three weeks on news of a new discovery.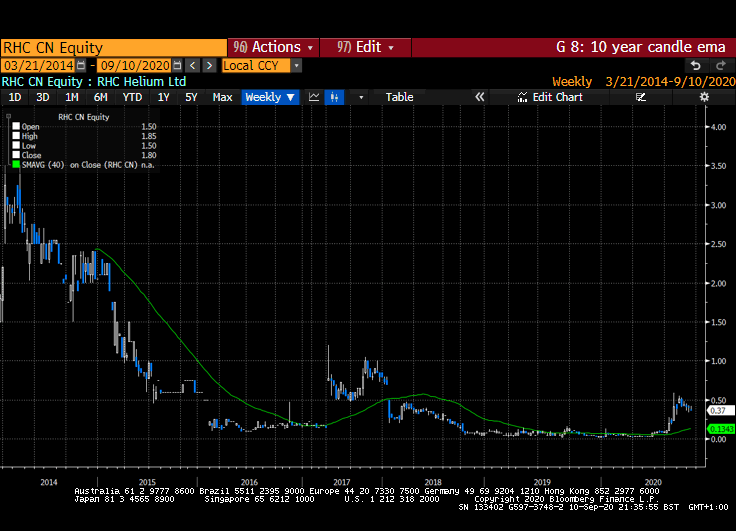 RHC Helium completed its base formation in July and is now consolidating.
Back to top