Coal Shares Jump After Supreme Court Strikes Down Mercury Rule
This article by Tim Loh for Bloomberg may be of interest to subscribers. Here it is in full:
U.S. coal shares jumped after the Supreme Court struck down the Obama administration's mercury and acid gases power plant rule, saying it hadn't considered the billions of dollars in costs before issuing the rule.

Arch Coal Inc. jumped as much as 19 percent, Peabody Energy Corp. climbed 15 percent and Alpha Natural Resources Inc. was up 14 percent in intraday trading after the ruling was announced Monday.

The court's decision calls into question an Environmental Protection Agency rule that targets mercury and acid gases. The rule has led to the closing of dozens of coal-fired power plants over the last two years.
It's been a long time since coal caught a break and a great deal of bad news is already in the price. Coal is dirty, antiquarian, low tech and contributes to pollution but is cheap and abundant. Over the last few years investors and regulators have concentrated on the former points and forgot the latter ones. Coal is the feed stock for a substantial portion of electricity production and today's decision will mean that fewer power stations in the USA will need to be closed as a result of stringent regulations.

The question is whether this decision has some too late for coal producers, a number of which are flirting with bankruptcy.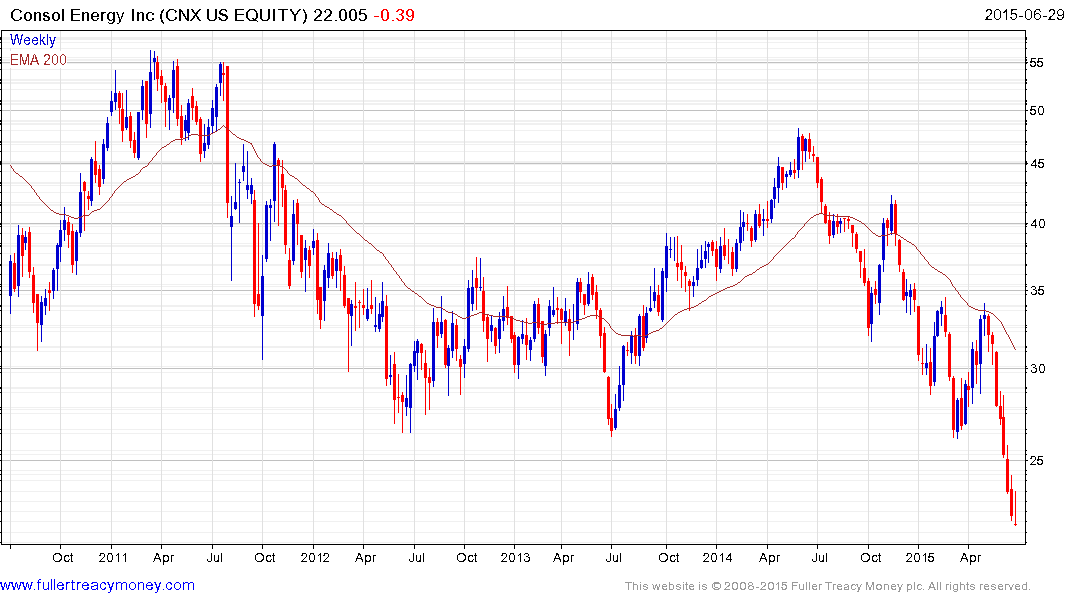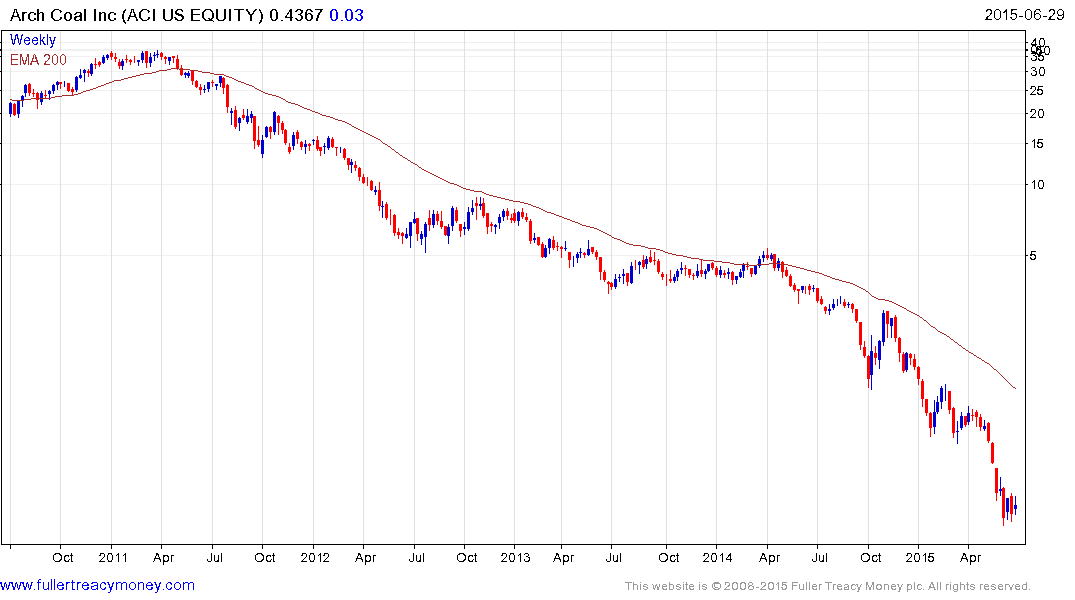 Consol Energy and Arch Coal for example were unable to hold today's rally.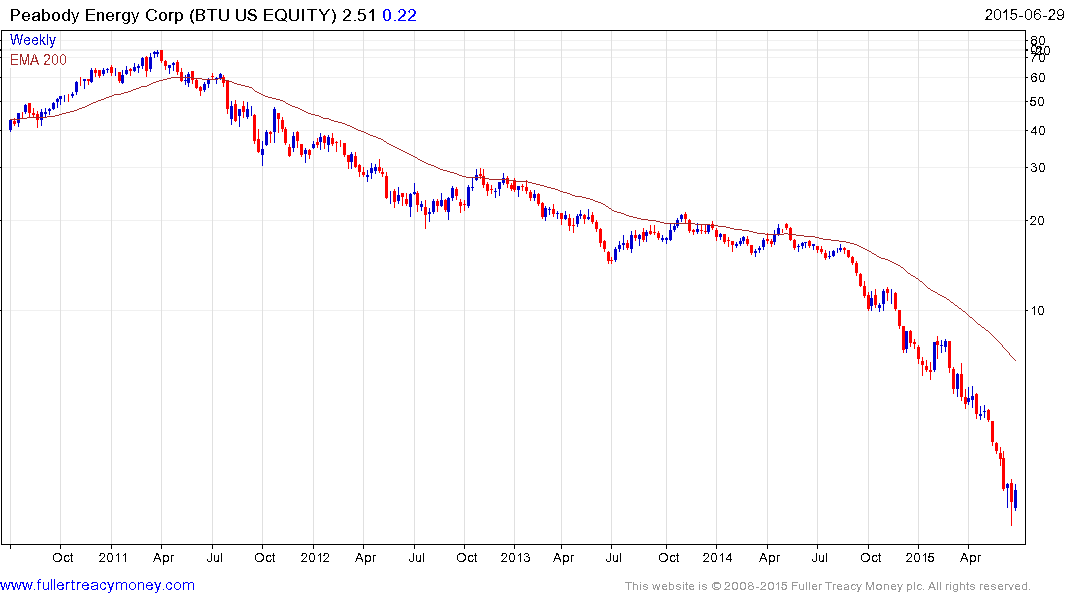 Peabody Energy on the other hand posted a more impressive upward dynamic to suggest at least near-term support has been found following a steep acceleration lower.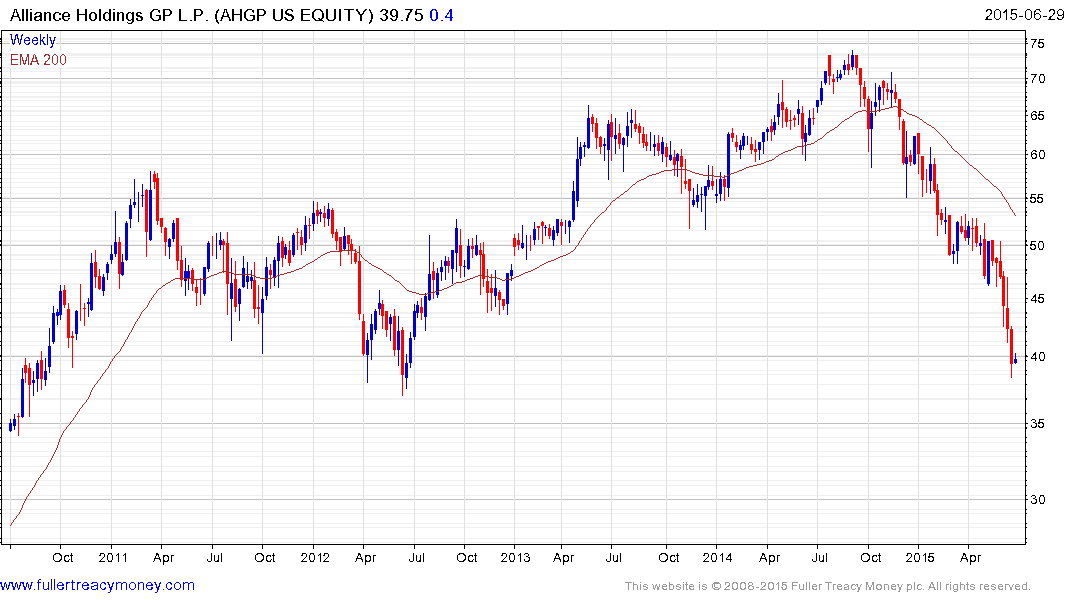 In the MLP sector Alliance Holdings GP L.P. is the holding company for Alliance Resource Partners L.P. and has held its dividend throughout the period of decline in the sector. It currently has a yield of 9% with an estimated P/E of 9.38. Prices have returned to test the region of the lower side of the lengthy medium-term range but a clear upward dynamic would be required to signal short covering and a return to demand dominance in the $40 area.
Back to top