China Is Said to Offer Path to Eliminate U.S. Trade Imbalance
This article from Bloomberg News may be of interest to subscribers. Here is a section:
China has offered to go on a six-year buying spree to ramp up imports from the U.S., in a move that would reconfigure the relationship between the world's two largest economies, according to officials familiar with the negotiations.

By increasing annual goods imports from the U.S. by a combined value of more than $1 trillion, China would seek to reduce its trade surplus -- which last year stood at $323 billion -- to zero by 2024, one of the people said. The officials asked not to be named as the discussions aren't public.

The offer, made during talks in Beijing earlier this month, was met with skepticism by U.S. negotiators who nonetheless asked the Chinese to do even better, demanding that the imbalance be cleared in the next two years, the people said.

Economists who've studied the trade relationship argue it would be hard to eliminate the gap, which they say is sustained in large part by U.S. demand for Chinese products.
On the face of it this is good news because it at least suggests the USA and China are engaging in productive discussions and some initiatives to end of the impasse are being discussed. The stock market continues to unwind the overextension relative to the trend mean as it prices in optimism that a deal with be struck.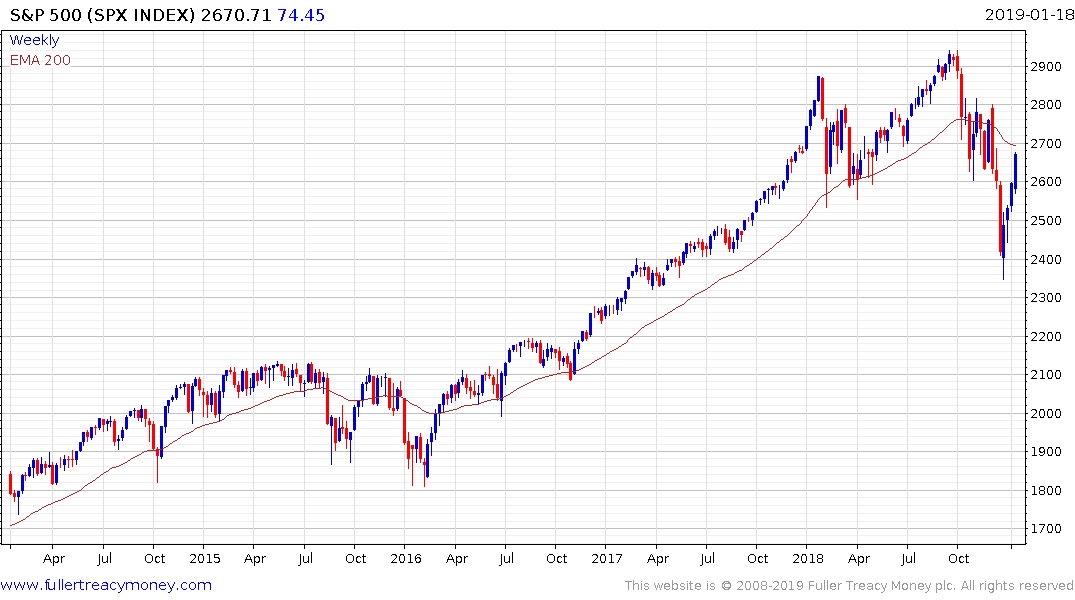 Oil and LNG are likely to be part of any boost in Chinese imports of US goods as will pigs and soybeans.
Meanwhile Chinese demand for one of the USA's biggest exports, Treasury debt, has been trending down for a while and is unlikely to recover. That is particularly true since outsized demand had originally been inflated by the desire sanitise inflows in order to depress the currency. If trade is balanced there is less need to buy Treasuries.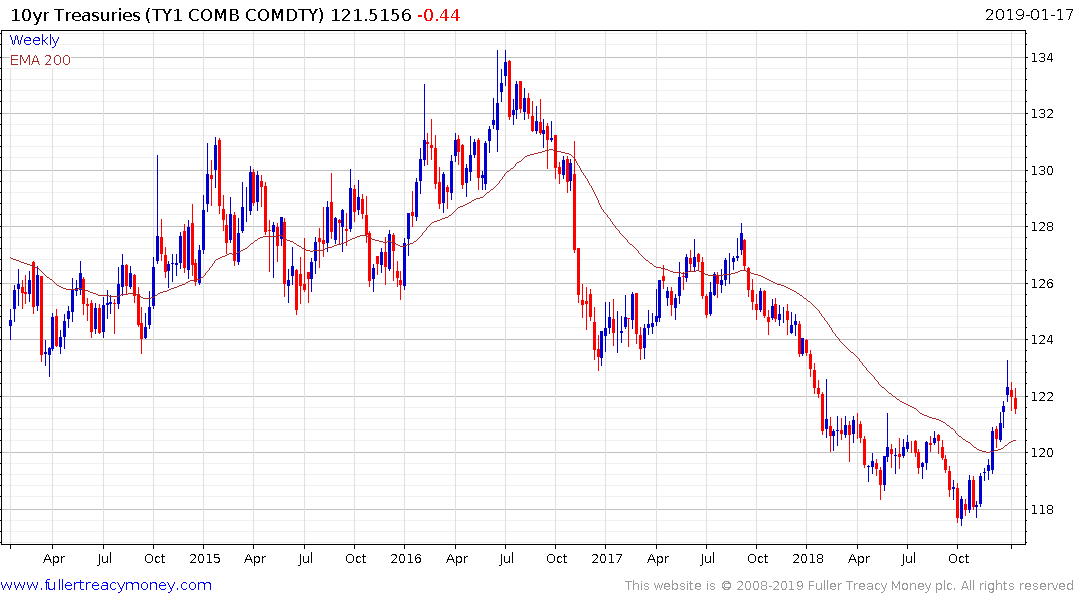 10-year Treasury futures are currently unwinding a short-term overbought condition relative to the trend mean and will need to sustain a move below it to signal a return to medium-term supply dominance.
Back to top