Chevron Doubles Buyback as Spending Cap Helps Lift Cash Flow
This article from Bloomberg may be of interest to subscribers. Here is a section:
As a result, operational cash flow per share, a key metric watched by analysts, will grow 10% every year through 2026 with Brent crude at $60 a barrel, Chevron said. The international oil benchmark rose as much as 5.4% to $103.22 a barrel on Tuesday.

Chevron's plans will mean repurchasing shares at elevated price levels. The stock touched a record high Monday after Russia's invasion of Ukraine sent crude surging. Chief Executive Officer Mike Wirth has said the company will maintain the buyback even if oil prices dip. It's part of his pledge for shareholders to reap the benefits of $100 oil in contrast to previous upturns a decade ago when spending on mega-projects to grow production was the priority.

Chevron is also using its rising cash flow to invest in the energy transition. It announced the $3.1 billion purchase of biofuel maker Renewable Energy Group this week, a deal that will make it one of North America's biggest producers of renewable fuels.

But that's doesn't mean Chevron is moving away from fossil fuels. It expects oil and gas production to grow to more than 3.5 million barrels a day by 2026, about 13% higher than last year, the company said Tuesday. Most of that growth will come from shale production in the Permian Basin and the giant Tengiz development in Kazakhstan.
The largest independent energy producers have put spending caps on their production. They are focusing instead on repaying investors who have continued to support them despite the lashing legacy energy producers have taken in the press.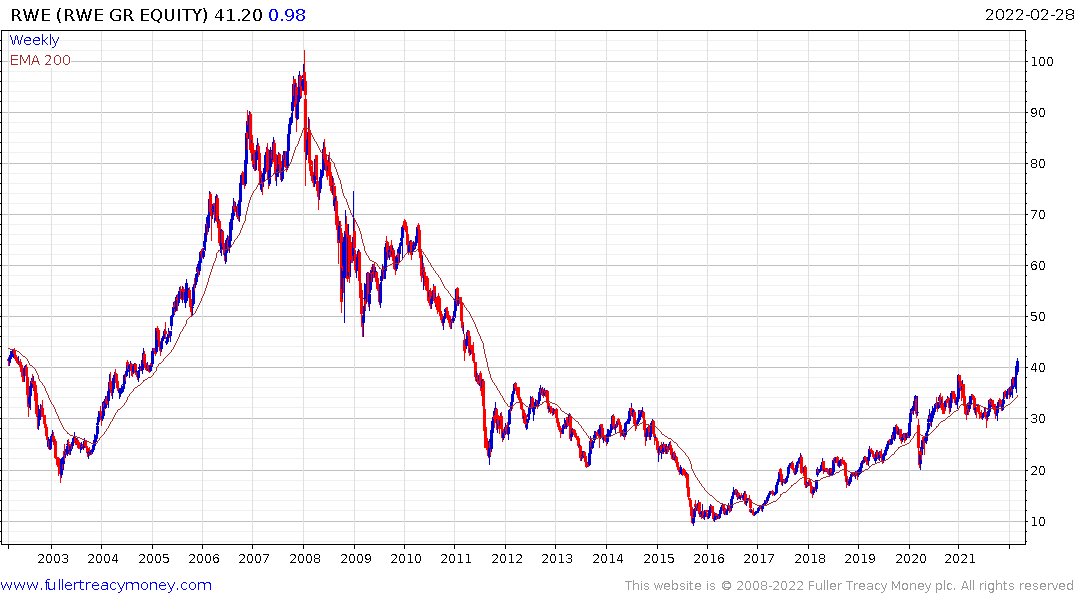 German utilities have also refused to extend the lives of their nuclear power plants. They went through years of being castigated for keeping them open and were forced by the government to put plans in motion to close them down. Even with the geopolitical environment changing by the minute, they are not going to change their plans now.
Existing energy providers are sick of being used and abused by governments. Over the last few years, they have taken a lashing from the media and are expected to fund the energy transition by buying carbon credits. At the same time, their shareholders have been complaining about profligate spending and unsatisfactory stock performance. Since they have no hope for satisfying everyone, they are focusing on shareholders.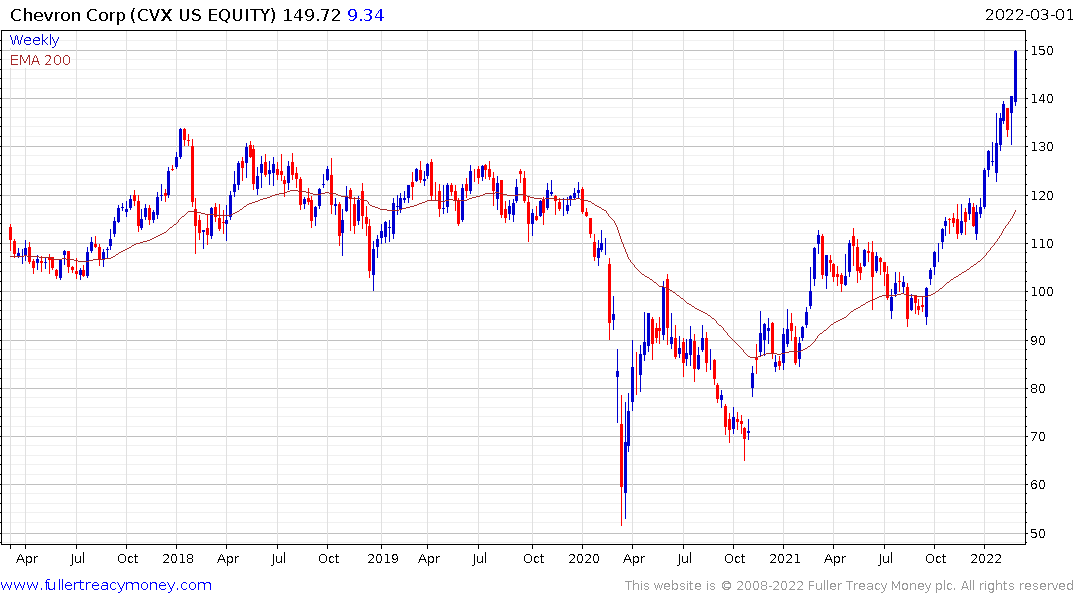 Chevron broke out to new all-time highs last month and continues to extend advance.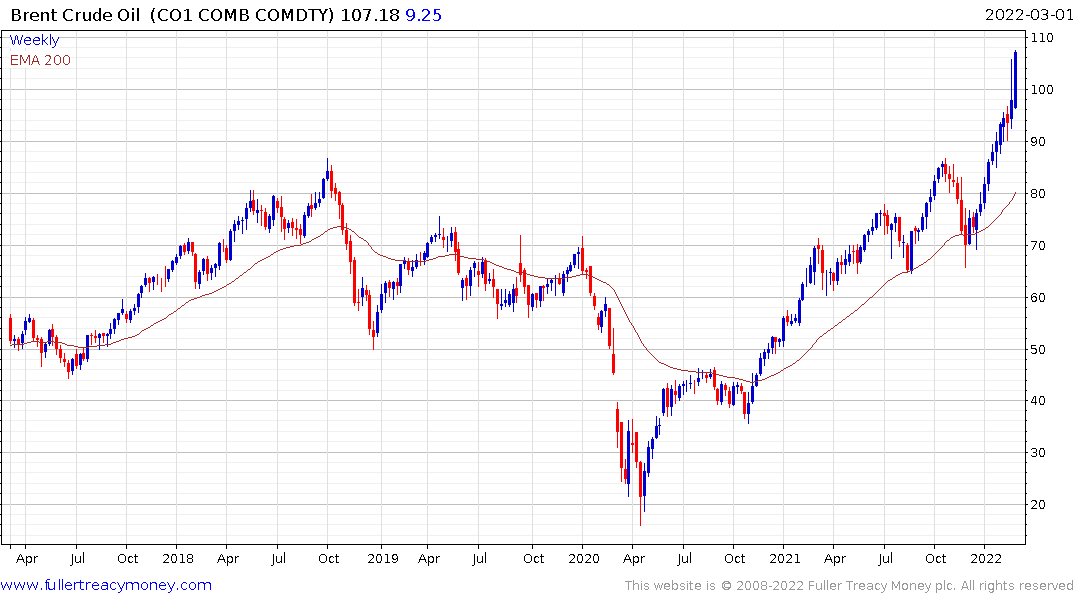 Brent crude oil is pulling away from the $100 area as it extends the recovery. A clear downward dynamic will be required to check the advance.
Back to top