Cargill CEO Says Food Prices to Stay High on Labor Crunch
This article for Bloomberg may be of interest to subscribers. Here is a section:
MacLennan said in September that soaring food costs would prove transitory and should dissipate in time. Since then, the rally in energy prices and continued supply-chain snarls have made markets "a lot tighter," he said.

"When you have limited supply, that can lead to higher prices," MacLennan said. However, he noted that China hasn't been buying crops as aggressively as it did last year, while North American harvests are robust. "That takes some pressure off the system."

A search for greener airplane fuel and biodiesel is also pitting food against energy production, leading to tighter edible oil supplies. Prices for palm oil, the world's most consumed vegetable oil, have soared about 50% in the past year, while soybean oil is up 60%. Canola, also used to make oil, is near a record.

The food-versus-fuel tension will become more intense than it's ever been in the last 15 years, MacLennan said. The day will come when more agricultural products will be used for energy than food, so it will be incumbent upon the farmers of the world to innovate and become more productive, he added.
Using food for fuel should be a much more controversial practice. We are literally substituting political idealism for the wellbeing of millions of people. The fact that palm oil demand is soaring because of its use as both a food ingredient and a fuel is a useful example of how the environmental lobby often does more harm than good.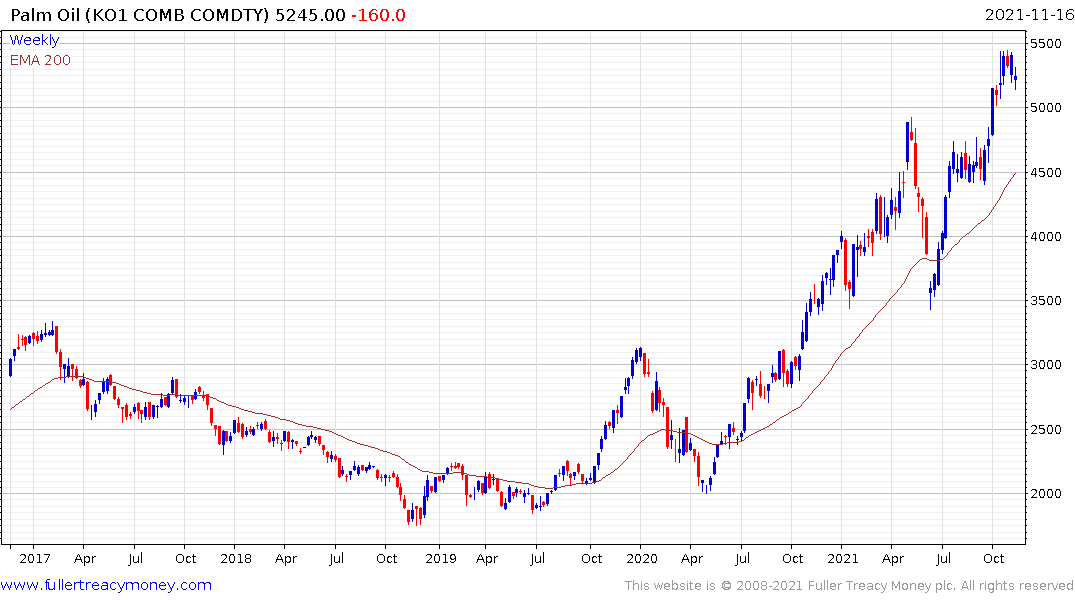 Afterall, the virgin rainforests cut down to make way for palm oil are supposed to be the lungs of the world, aren't they? In the case of corn-based ethanol we substitute political reality from the interests of consumers.
The labour shortages affecting the global supply chain for agriculture commodities is laying bear the conflict between interest groups and unfortunately energy needs tend to be higher margin businesses than food.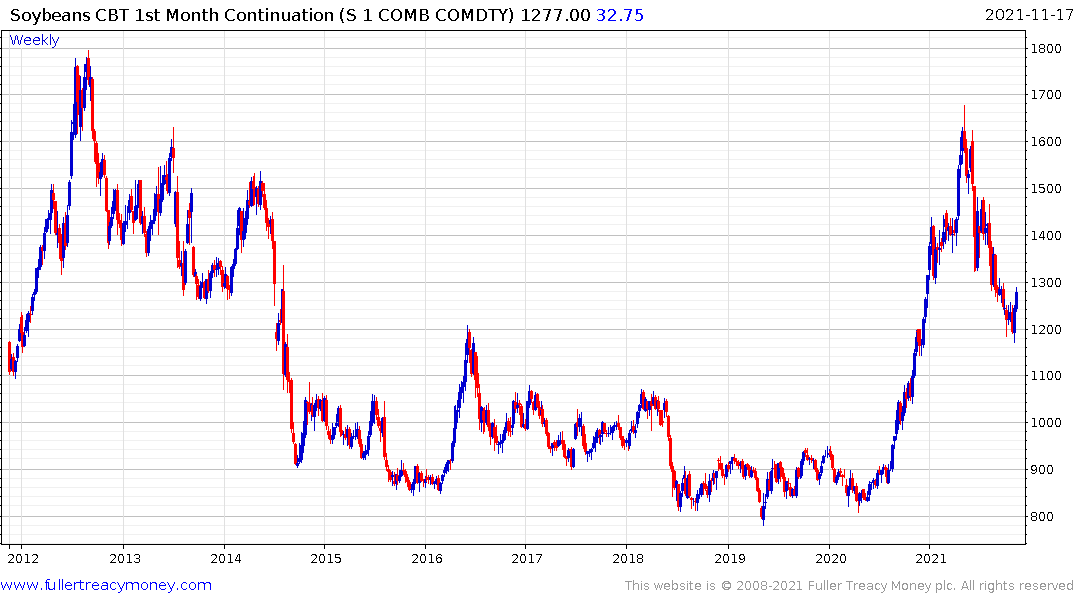 Soybeans rallied today to break a six-month sequence of lower rally highs. That confirms support in the region of the upper side of the base formation.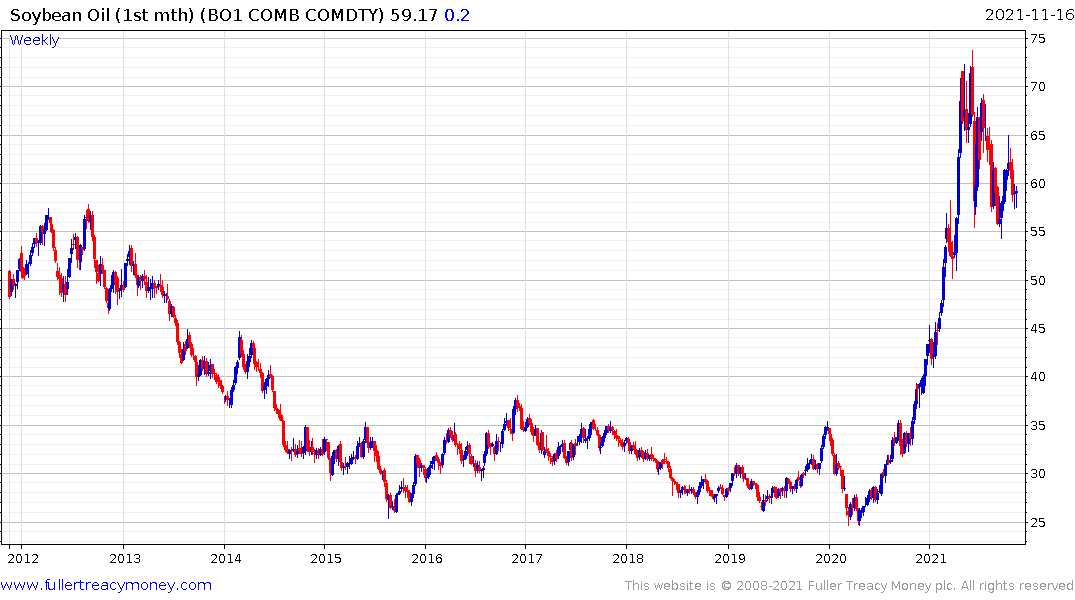 Soybean oil has been forming a triangular pattern over the last six month and is currently firming from the region of the trend mean as it holds the sequence of higher reaction lows.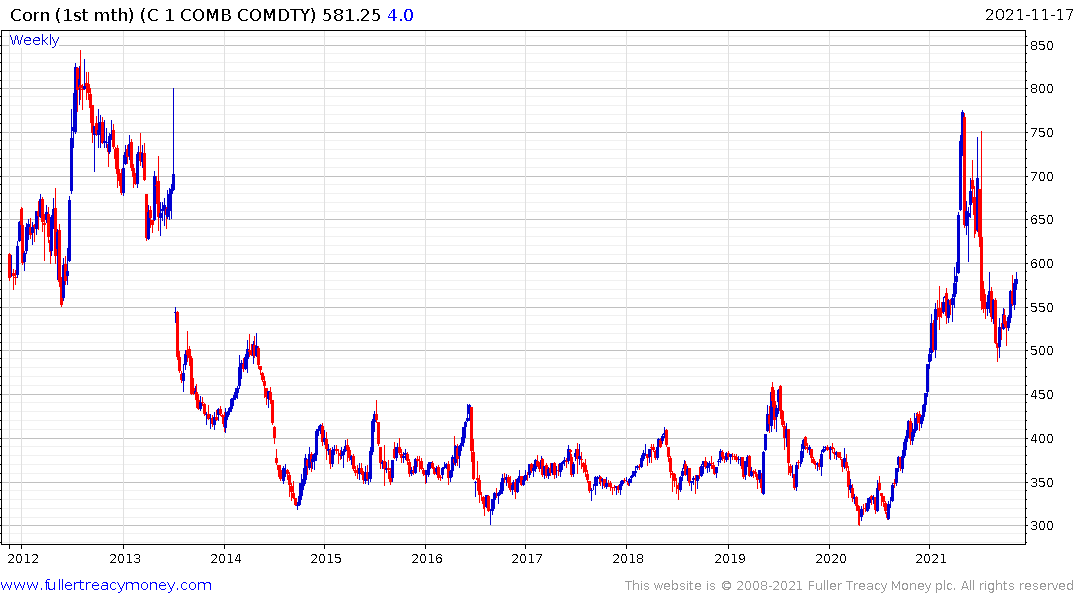 Corn is also firming from the upper side of its base formation.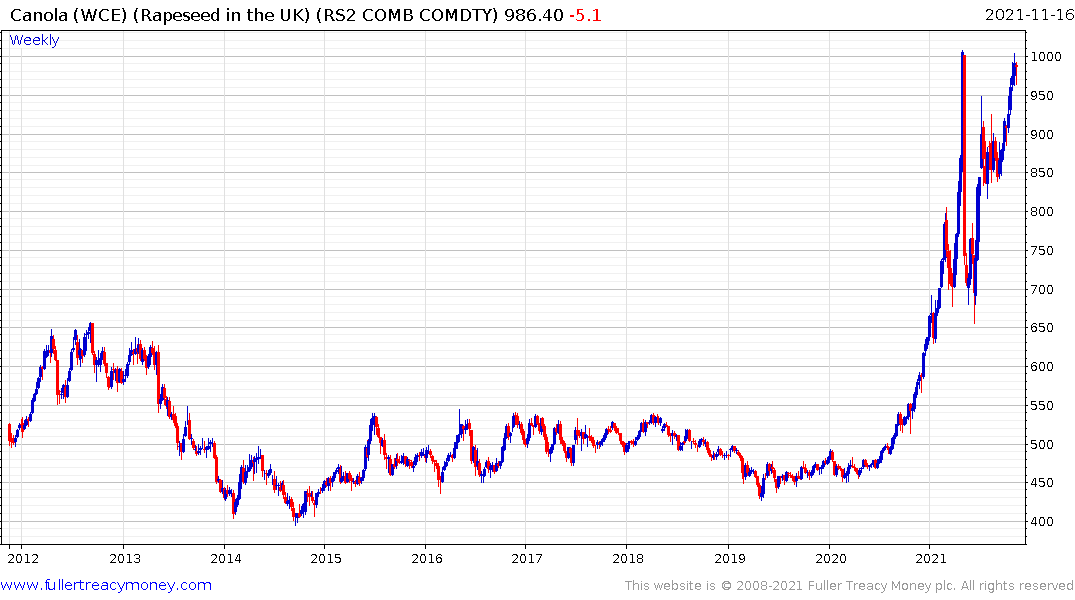 Canadian Canola remains in a steep but consistent uptrend.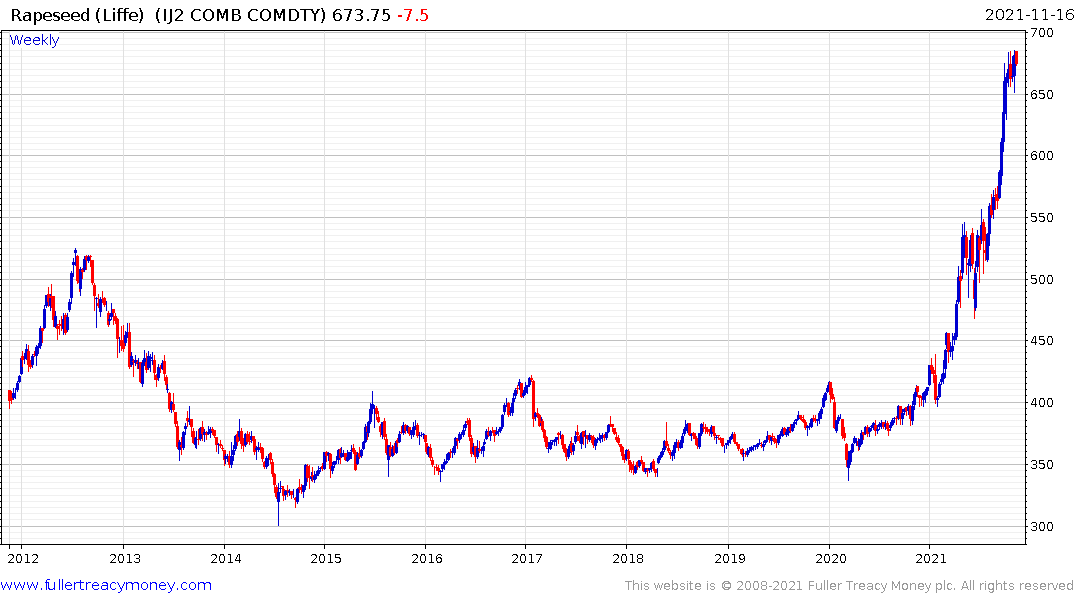 European Rapeseed has an even steeper pattern. That also helps to highlight how influenced the fuel crops are by the price of natural gas and oil.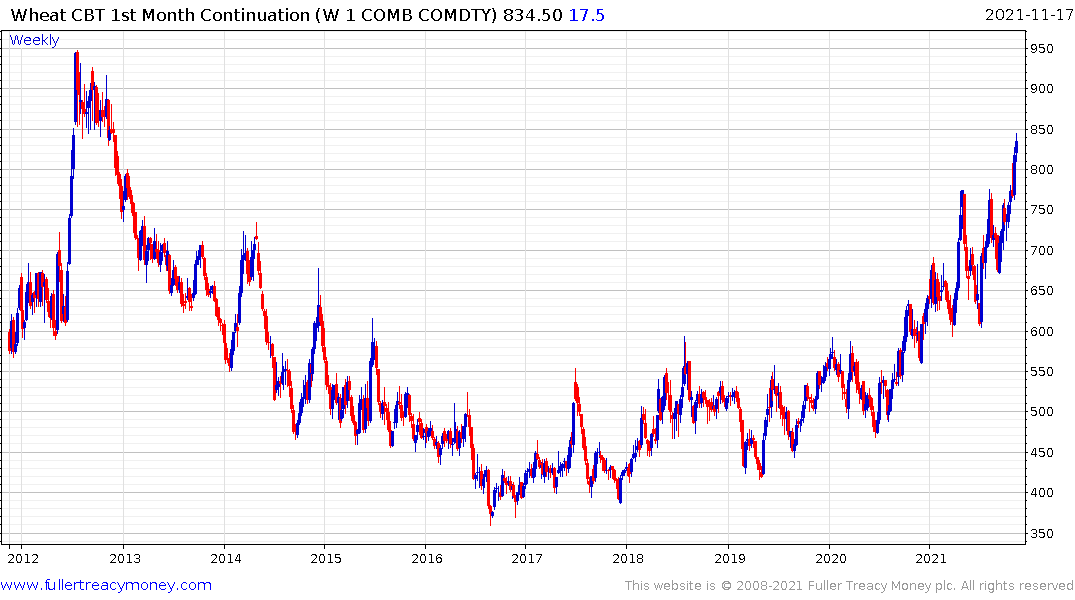 Wheat might now be used as a fuel but it is back at levels that coincided with significant geopolitical stress in 2010-13. A sustained move below the trend mean will be required to question medium-term scope for continued upside.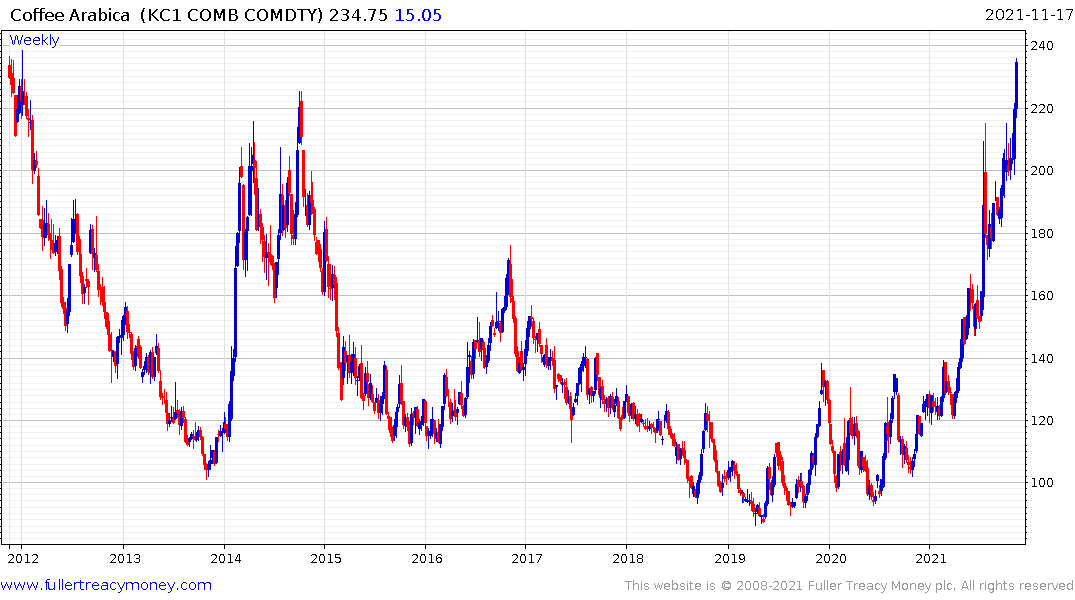 Arabica coffee has been subject to weather induced disruptions. The price continues to extend its breakout.
Back to top